Hong Kong's First Crypto ETF, zkEVM Uprising, and More!
Markets have crumbled over the past week, which can in part be attributed to skepticism around the proof of reserves of main industry stakeholders that led two auditors, including Mazars, to bid crypto farewell. Bitcoin and Ethereum are down by 7.6% and 11.5%, respectively. The biggest losers of last week's rally were Cardano (-19%) among the major Layer 1s, Optimism (-21.6%) among the major Layer 2s, and Curve (-21%) among major DeFi players.
Figure 1: Weekly TVL and Price Performance of Major Crypto Categories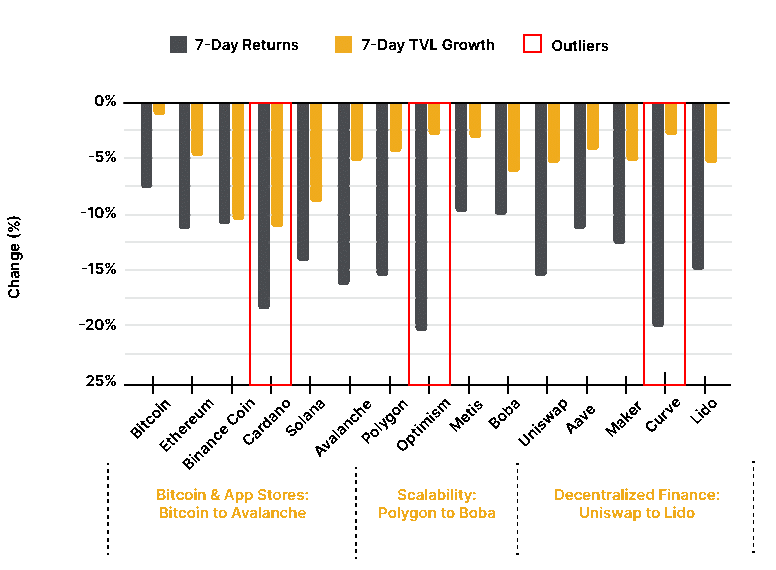 Source: Coingecko, DeFi Llama. Data as of Dec 13 to 19.
Key takeaways
• Sam Bankman-Fried to be extradited to the US; charges could sentence him to 100+ years
• Polygon is auditing its zkEVM, while Consensys announces its own public beta testnet of the scalability solution
• Crypto auditors Mazars and Armanino quit the industry to mitigate reputation risk.
• Chainlink released NFT floor pricing feeds on Ethereum.
Spot and Derivatives Markets
Figure 2: BTC Futures Long/Short Ratio

Source: Coinglass
The chart above can depict the current market sentiment, which has been volatile over the past week, reaching the lowest levels month over month. However, investors' appetite picked up today, leaning towards longing Bitcoin by almost 53%.
On-chain Indicators
Figure 3: Binance Asset Flow y/y

Source: Glassnode
There has been a multitude of outflows on Binance in the week of December 12, as shown in Figure 2. Almost $14B worth of outflows from the world's largest crypto exchange over the past week, and almost $11B of inflows. Our team delved into that last week in our last Analyst Call of the year; watch it here.
Next Week's Calendar
Research Newsletter
Each week the 21Shares Research team will publish our data-driven insights into the crypto asset world through this newsletter. Please direct any comments, questions, and words of feedback to research@21shares.com
Disclaimer
The information provided does not constitute a prospectus or other offering material and does not contain or constitute an offer to sell or a solicitation of any offer to buy securities in any jurisdiction. Some of the information published herein may contain forward-looking statements. Readers are cautioned that any such forward-looking statements are not guarantees of future performance and involve risks and uncertainties and that actual results may differ materially from those in the forward-looking statements as a result of various factors. The information contained herein may not be considered as economic, legal, tax or other advice and users are cautioned to base investment decisions or other decisions solely on the content hereof.
EL4K ETF köper europeiska statsobligationer med alla löptider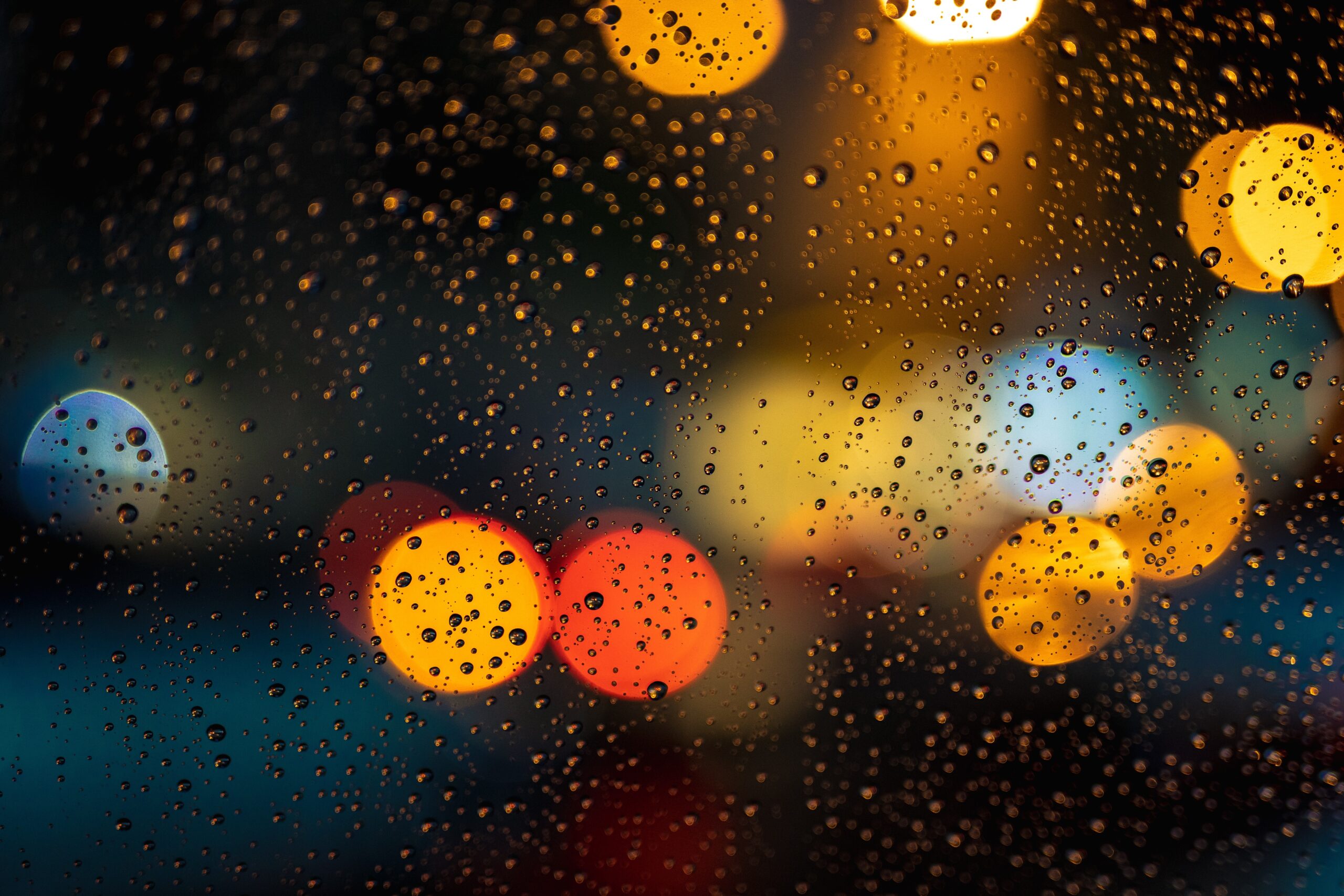 Deka iBoxx EUR Liquid Sovereign Diversified 1-10 UCITS ETF (EL4K ETF) investerar i statsobligationer med fokus på Europa. Obligationernas löptider är mellan 7-10 år. De underliggande obligationerna har Investment Grade-betyg. ETF har en valutaexponering i EUR. Ränteintäkterna (kuponger) i fonden delas ut till investerarna (kvartalsvis).
Den totala kostnadskvoten uppgår till 0,15 % p.a. Fonden replikerar resultatet för det underliggande indexet genom att köpa alla indexbeståndsdelar (full replikering). Deka iBoxx EUR Liquid Sovereign Diversified 1-10 UCITS ETF är en liten ETF med tillgångar på 32 miljoner euro under förvaltning. ETFen är äldre än 5 år och har sin hemvist i Tyskland.
Mål
"Fondens mål är att spåra utvecklingen för iBoxx € Liquid Sovereign Diversified 1-10 Index (Price Index). iBoxx EUR Liquid Sovereign Diversified-indexen är baserade uteslutande på obligationer som ingår i universum av iBoxx EUR-referensindexen.
För att säkerställa att endast lämpliga obligationer kommer in i de likvida indexen, ytterligare urvalskriterier har lagts till: obligationstyp, löptid och utestående belopp Maximalt antal obligationer i varje index är begränsat till 25. Vikten av ett land i ett index är begränsad till 20 %. Antalet obligationer från ett emissionsland som får komma in i ett index är begränsat till 4 obligationer."
Investeringsstrategi
Deka iBoxx EUR Liquid Sovereign Diversified 1-10 UCITS ETF strävar efter att spåra iBoxx® EUR Liquid Sovereigns Diversified 1-10-index. Indexet iBoxx® EUR Liquid Sovereigns Diversified 1-10 följer de 25 mest likvida eurodenominerade statsobligationerna utgivna av regeringar i euroområdet. Tid till förfall: 1-10 år. Maxvikt per land: 4 obligationer respektive 20%.
Handla EL4K ETF
Deka iBoxx EUR Liquid Sovereign Diversified 1-10 UCITS ETF (EL4K ETF) är en europeisk börshandlad fond. Denna fond handlas på flera olika börser, till exempel Deutsche Boerse Xetra.
Det betyder att det går att handla andelar i denna ETF genom de flesta svenska banker och Internetmäklare, till exempel DEGIRO, Nordnet, Aktieinvest och Avanza.
Börsnoteringar
| | | |
| --- | --- | --- |
| Börs | Valuta | Kortnamn |
| gettex | EUR | EL4K |
| Stuttgart Stock Exchange | EUR | EL4K |
| XETRA | EUR | EL4K |
21.co utser Senior ETF Leader till chef för finansiell produktutveckling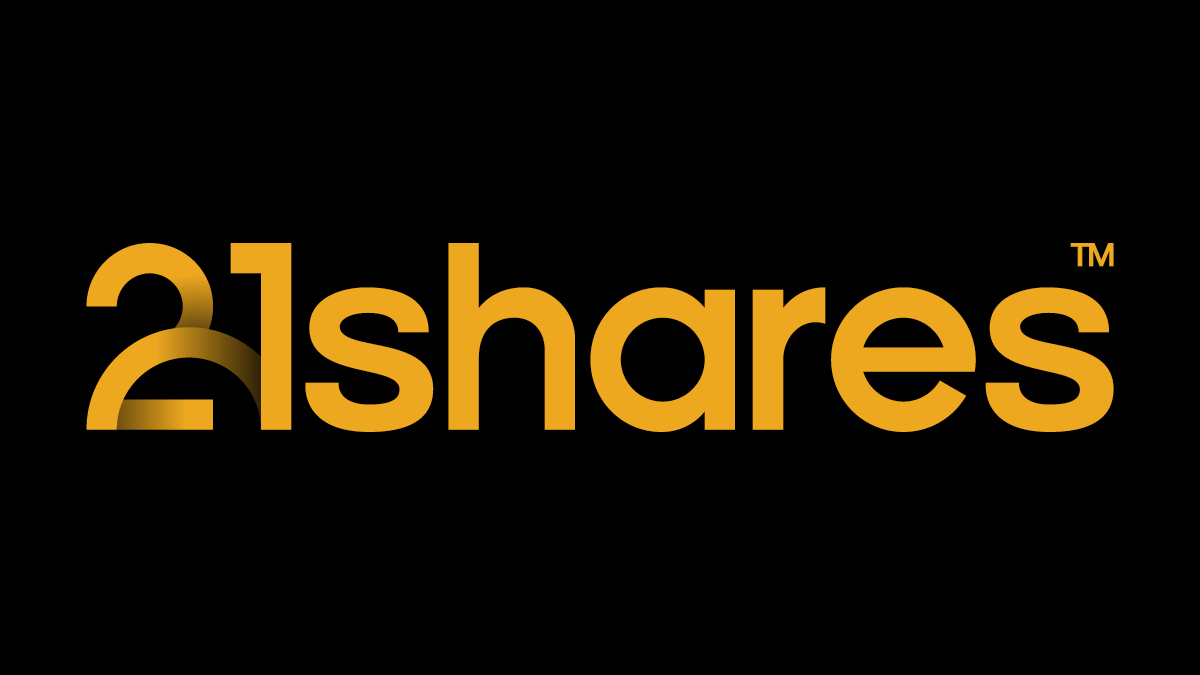 21.co, världens största emittent av krypto-ETP, tillkännagav idag utnämningen av Mandy Chiu, CFA, företagets chef för finansiell produktutveckling. När intresset ökar för investeringsutrymmet för digitala tillgångar kommer Chius tillägg till 21.co vid en tidpunkt av betydande tillväxt och nyckeltalangförvärv för företaget.
I denna roll kommer Chiu att övervaka företagets globala produktexpansion av 21Shares. I nära samarbete med branschpartners kommer hon att försöka överbrygga klyftan mellan TradFi och DeFi – ett nyckelinitiativ för att stödja företagets uppdrag och tillväxt. Som ämnesexpert kommer Chiu att leda nya möjligheter med anmärkningsvärda partners, som ARK Invest och andra, som utvecklar skräddarsydda, innovativa produkter som möter investerarnas krav och utökar 21.cos uppdrag att ge säkrare, pålitlig tillgång till kryptobaserade tillgångar.
"Vi är glada över att välkomna Mandy Chiu till 21.co. Hennes omfattande erfarenhet inom ETF-området är ett bevis på hennes djupa branschkunskap och engagemang", säger Ophelia Snyder, VD och medgrundare på 21.co. "Hennes enastående expertis kommer inte bara att lyfta vår verksamhet utan också bidra till att forma hela ETF-landskapet och vi ser fram emot de innovativa idéer och insikter hon kommer att tillföra vår organisation."
Chiu tar över två decennier av traditionell finanserfarenhet till 21.co, som tidigare tjänstgjorde som Tabula Investment Managements produktchef. Innan Tabula var Chiu verkställande direktör och chef för EMEA och APAC ETF-produkter på State Street Global Advisors (SSGA). Hon har också haft olika roller på HSBC Banking & Global Markets, ETF Securities och Yuanta Securities (Taiwan). Chiu kommer att fortsätta att vara baserad i London, Storbritannien.
"Jag är stolt över att inleda detta spännande nya kapitel när jag går med i 21.co i den dynamiska världen av krypto-ETP, efter att ha sett branschens utveckling", säger Mandy Chiu, chef för finansiell produktutveckling på 21.co. "På 21.co ser jag en enastående möjlighet att fortsätta resan mot innovation, utnyttja min erfarenhet för att driva innovation, utöka produktutbudet och leverera exceptionellt värde till våra kunder. Jag är glad över att samarbeta tillsammans med det begåvade teamet här och utveckla banbrytande lösningar som kommer att fortsätta att forma framtiden för landskapet."
Techfond om fem år av framgång och framtidsprognoser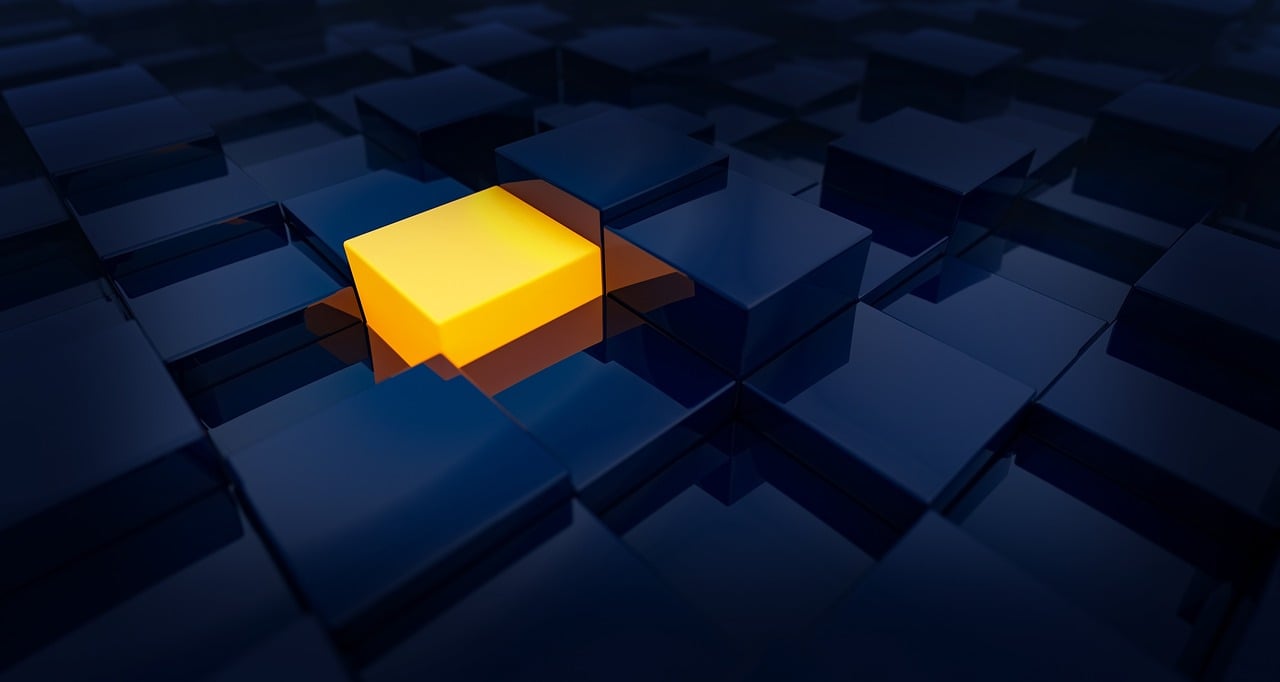 Anthony Ginsberg, VD för GINSGLOBAL Index Fund träffar Steve Darling från Proactive för att dela nyheter om fem år av framgång för sin Tech Megatrend Fund. Fonden, som lanserades 2018, har utvecklats avsevärt och omfattar ett brett utbud av teknikrelaterade underteman bortom traditionell teknik, inklusive elfordon, molnberäkning, onlinespel, streaming och cybersäkerhet.
Ginsberg lyfte fram de imponerande användningsfrekvenserna för dessa underteman, med hänvisning till tillväxten av elfordon, datormoln och cybersäkerhet. Han betonade konvergensen av dessa teknologier, vilket skapar nya möjligheter och marknadsdynamik. Ginsberg diskuterade också effekterna av pandemin, som accelererade trender som distansarbete, molnberäkning och cybersäkerhet.
När det gäller resultat har Tech Megatrend Fund uppnått en avkastning på 45 % sedan starten, med anmärkningsvärda uppgångar de senaste åren trots vissa inflationsrelaterade utmaningar. Ginsberg uttryckte optimism för framtiden, med hänvisning till pågående framsteg inom AI och robotik, särskilt i Asien. När det gäller fusioner och förvärv förutsåg Ginsberg en ökning av teknikrelaterade megaaffärer, särskilt inom molnberäkning, cybersäkerhet och AI. Han betonade att dessa affärer nu är globala i omfattning, med företag som söker möjligheter över hela världen.
Tech Megatrend Fund har upplevt stark tillväxt under sin femåriga resa, driven av olika tekniska underteman och globala trender. Anthony Ginsberg är fortfarande optimistisk om fondens framtidsutsikter och lyfter fram den transformativa potentialen hos framväxande teknologier.
Handla T3KE ETF
HANetf HAN-GINS Tech Megatrend Equal Weight UCITS ETF (T3KE ETF) är en europeisk börshandlad fond som handlas på bland annat London Stock Exchange och tyska Xetra.
Det betyder att det går att handla andelar i denna ETF genom de flesta svenska banker och Internetmäklare, till exempel DEGIRO, Nordnet, Aktieinvest och Avanza.