Watch out ags: La Niña is coming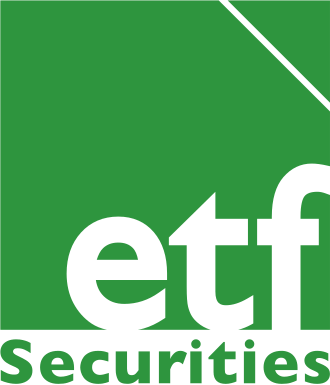 Watch out ags: La Niña is coming Yesterday the National Oceanic and Atmospheric Administration (NOAA) and the International Research Institute for Climate and Society (IRI) raised their forecast for a La Niña to 75% starting this Northern Hemisphere Autumn. While meteorologists are often wary about putting out forecasts with such confidence before June, the combined cooling of sea surface and underwater temperatures has helped their assertion. In all 6 occasions since 1979 when there has been cold subsurface water temperatures during spring, a winter La Niña has emerged.
La Niña weather events typically bring cooler, wetter weather to South America, Southern Africa, Australia, Indonesia, Canada and parts of the US.
Looking at historical La Niña episodes that started in the Northern Hemisphere Autumn/Winter, our analysis shows that most agricultural prices fell one year after the event hit a moderate intensity. The notable exception is sugar. Many South American crops benefit from reduced drought risk and heat damage. US winter wheat typically benefits from better snow cover. We expect that most of these crop impacts will be seen in 2017.
Earlier this week, the US Department of Agriculture released its initial assessment of US and world crop supply and demand prospects for 2016/17. While market prices rallied on the back of reduced ending stocks, production forecasts for 2016/17 US corn, wheat and soybean beat Bloomberg consensus forecasts. The projections for world corn and soy production in 2016/17 were also higher than production in 2015/16. While these forecasts are highly tentative (planting of the crops in many cases has not even taken place yet), if they materialise, soy and corn prices are likely to fall.
Watch out ags: La Niña is coming
Nitesh Shah, Research Analyst at ETF Securities
Nitesh is a Commodities Strategist at ETF Securities. Nitesh has 13 years of experience as an economist and strategist, covering a wide range of markets and asset classes. Prior to joining ETF Securities, Nitesh was an economist covering the European structured finance markets at Moody's Investors Service and was a member of Moody's global macroeconomics team. Before that he was an economist at the Pension Protection Fund and an equity strategist at Decision Economics. He started his career at HSBC Investment Bank. Nitesh holds a Bachelor of Science in Economics from the London School of Economics and a Master of Arts in International Economics and Finance from Brandeis University (USA).
LINK ETP ger exponering mot kryptovalutan Chainlink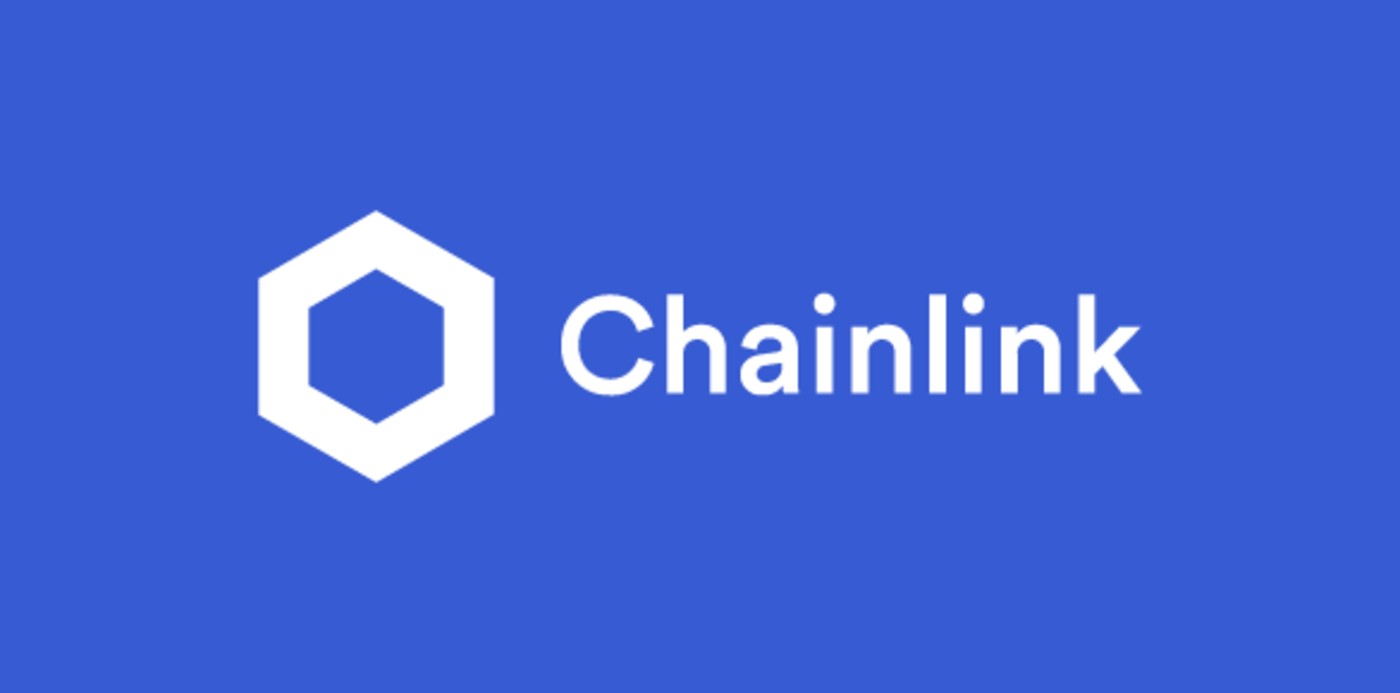 21Shares Chainlink ETP (LINK ETP) med ISIN CH1100083471 spårar värdet av kryptovalutan Chainlink.
Den börshandlade produktens TER (total cost ratio) uppgår till 2,50 % p.a. 21Shares Chainlink ETP är det största certifikatet som följer Chainlink-indexet. Certifikatet replikerar resultatet av det underliggande indexet med en skuldförbindelse med säkerheter som backas upp av fysiska innehav av kryptovalutan.
21Shares Chainlink ETP är ett mycket litet ETN med 1 miljon euro tillgångar under förvaltning. Denna ETN lanserades den 31 januari 2022 och har sin hemvist i Schweiz.
Mål
LINK är designat för att ge investerare det enklaste och säkraste sättet att investera i Chainlink, det decentraliserade orakelnätverket som säkert kopplar ihop smarta kontrakt med data och tjänster utanför kedjan.
Fördelar
Värdepapperisering
21Shares ETP är tillgänglig som aktier på en större börs utan att någon speciell inställning behövs.
Enkelhet
Vaniljstruktur med prestanda direkt kopplad till Chainlink utan hävstång.
Säkerhet
21Shares håller de underliggande kryptotillgångarna i kylförvaring lika med 100% av värdet på certifikaten hela tiden.
Säkerhet
Institutionell säkerhets- och förvaringslösning som använder en mängd olika säkerhetsåtgärder, inklusive kylförvaring, flera privata nycklar, vitlistning och revisionsspår.
Handla 21XL ETP
21Shares Solana ETP (LINK ETP) är en europeisk börshandlad kryptovaluta. Denna fond handlas på flera olika börser, till exempel Borsa Italiana, Deutsche Boerse Xetra och Euronext Amsterdam. Av den anledningen förekommer olika kortnamn på samma börshandlade fond.
Det betyder att det går att handla andelar i denna ETP genom de flesta svenska banker och Internetmäklare, till exempel DEGIRO, Nordnet, Aktieinvest och Avanza.
Börsnoteringar
Underliggande tillgångar
Innehav kan komma att förändras
Xtrackers sänker avgifterna för 28 börshandlade produkter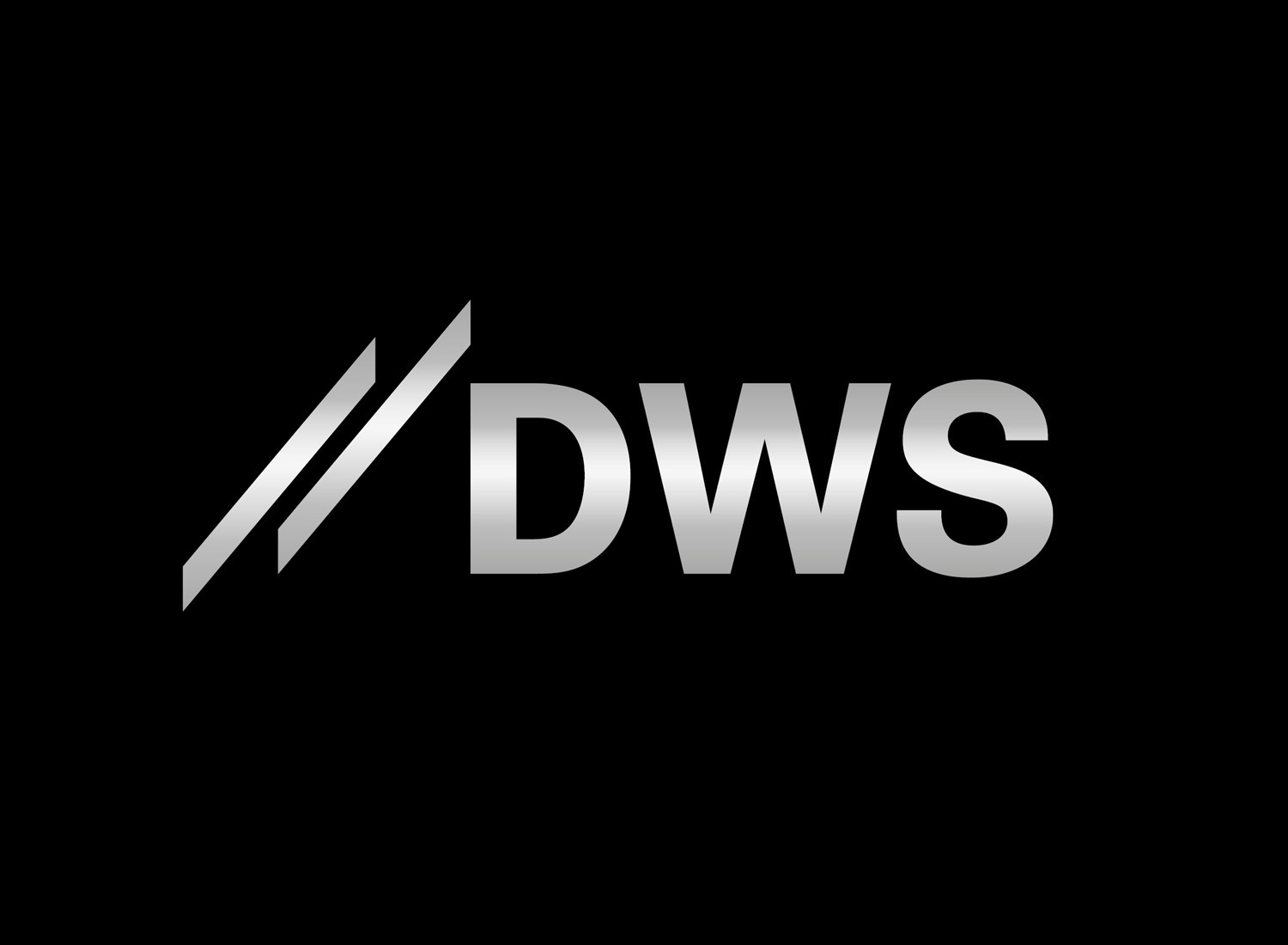 Xtrackers tog ytterligare ett steg för att öka attraktiviteten för sitt produktsortiment. Xtrackers sänker avgifterna för 28 börshandlade produkter. Från och med idag den 1 december 2023 kommer den årliga all-in-avgiften (TER) på 28 aktie- och obligations-ETFer samt en guld-ETC att sänkas.
Avgiftssänkningen gäller Xtrackers ETPer med en total investeringsvolym på över tio miljarder euro.
Highlights
Namn
ISIN
Ticker

AUM
(€ mn.)
Fund AUM³
(€ mn.)
TER old p.a.
TER new p.a.
Xtrackers IE Physical Gold ETC Securities
DE000A2T0VU5
XGDU
2,931
0.12%
0.11%
Xtrackers II ESG Global Aggregate Bond UCITS ETF 5C – EUR Hedged
LU0942970798
XBAE
303
588
0.15%
0.10%
Xtrackers II Eurozone Government Bond UCITS ETF 1C
LU0290355717
XGLE
2,215
2,875
0.15%
0.09%
Xtrackers II US Treasuries UCITS ETF 1D
LU0429459356
XGLE
1,113
3,121
0.07%
0.06%
Xtrackers MSCI Japan UCITS ETF 1C
LU0274209740
XMJP
1,790
2,204
0.20%
0.12%
Ytterligare reducerade aktie-ETFer
Namn
ISIN
Ticker

AUM
(€ mn.)
Fund AUM³
(€ mn.)
TER old p.a.
TER new p.a.
Xtrackers MSCI Brazil UCITS ETF 1C
LU0292109344 XMBR
67
0.65%
0.25%
Xtrackers MSCI Europe Communication Services ESG Screened UCITS ETF 1C
LU0292104030 XSKR
7
0.20%
0.17%
Xtrackers MSCI Europe Consumer Discretionary ESG Screened UCITS ETF 1C
IE00BNKF6C99 XZEC
6
Xtrackers MSCI Europe Consumer Staples ESG Screened UCITS ETF 1C
LU0292105359 XS3R
72
Xtrackers MSCI Europe Financials ESG Screened UCITS ETF 1C
LU0292103651 XS7R
87
Xtrackers MSCI Europe Health Care ESG Screened UCITS ETF 1C
LU0292103222 DXSE
136
Xtrackers MSCI Europe Industrials ESG Screened UCITS ETF 1C
LU0292106084 XSNR
24
Xtrackers MSCI Europe Information Technology ESG Screened UCITS ETF 1C
LU0292104469 XS8R
35
Xtrackers MSCI Europe Materials ESG Screened UCITS ETF 1C
LU0292100806 XSPR
45
Xtrackers MSCI Europe Utilities ESG Screened UCITS ETF 1C
LU0292104899 XS6R
31
Xtrackers MSCI Fintech Innovation UCITS ETF 1C
IE000YDOORK7 XFNT
4
0.35%
0.30%
Xtrackers MSCI Genomic Healthcare Innovation UCITS ETF 1C
IE000KD0BZ68 XGEN
3
Xtrackers MSCI Innovation UCITS ETF 1C
IE0006FFX5U1 XNNV
6
Xtrackers MSCI Next Generation Internet Innovation UCITS ETF 1C
IE000XOQ9TK4 XNGI
13
Xtrackers MSCI Korea UCITS ETF 1C
LU0292100046 XMKO
43
0.65%
0.45%
Xtrackers Stoxx Europe 600 UCITS ETF 1D
LU2581375156 XSX7
1
1,921
0.18%
0.07%
Ytterligare reducerade ränte-ETFer
Namn
ISIN
Ticker

AUM
(€ mn.)
Fund AUM³
(€ mn.)
TER old p.a.
TER new p.a.
Xtrackers II ESG Global Aggregate Bond UCITS ETF 2C – USD Hedged
LU0942970285 XBAU
16
588
0.15%
0.10%
Xtrackers II GBP Overnight Rate Swap UCITS ETF 1D
LU0321464652 XSTR
71
Xtrackers II Global Inflation-Linked Bond UCITS ETF 1D – EUR Hedged
LU0962078753 XGII
152
1,126
0.25%
0.20%
Xtrackers II US Treasuries 1-3 UCITS ETF 1C
LU1920015523 XUS1
24
154
0.07%
0.06%
Xtrackers II US Treasuries 1-3 UCITS ETF 1D
LU0429458895 XUT3
130
154
Xtrackers II US Treasuries UCITS ETF 1C
LU1920015796 XUST
160
3,121
Xtrackers II USD Overnight Rate Swap UCITS ETF 1C
LU0321465469 XFFE
238
0.15%
0.10%
Spanien introducerar lag om deklaration av kryptotillgångar för 2024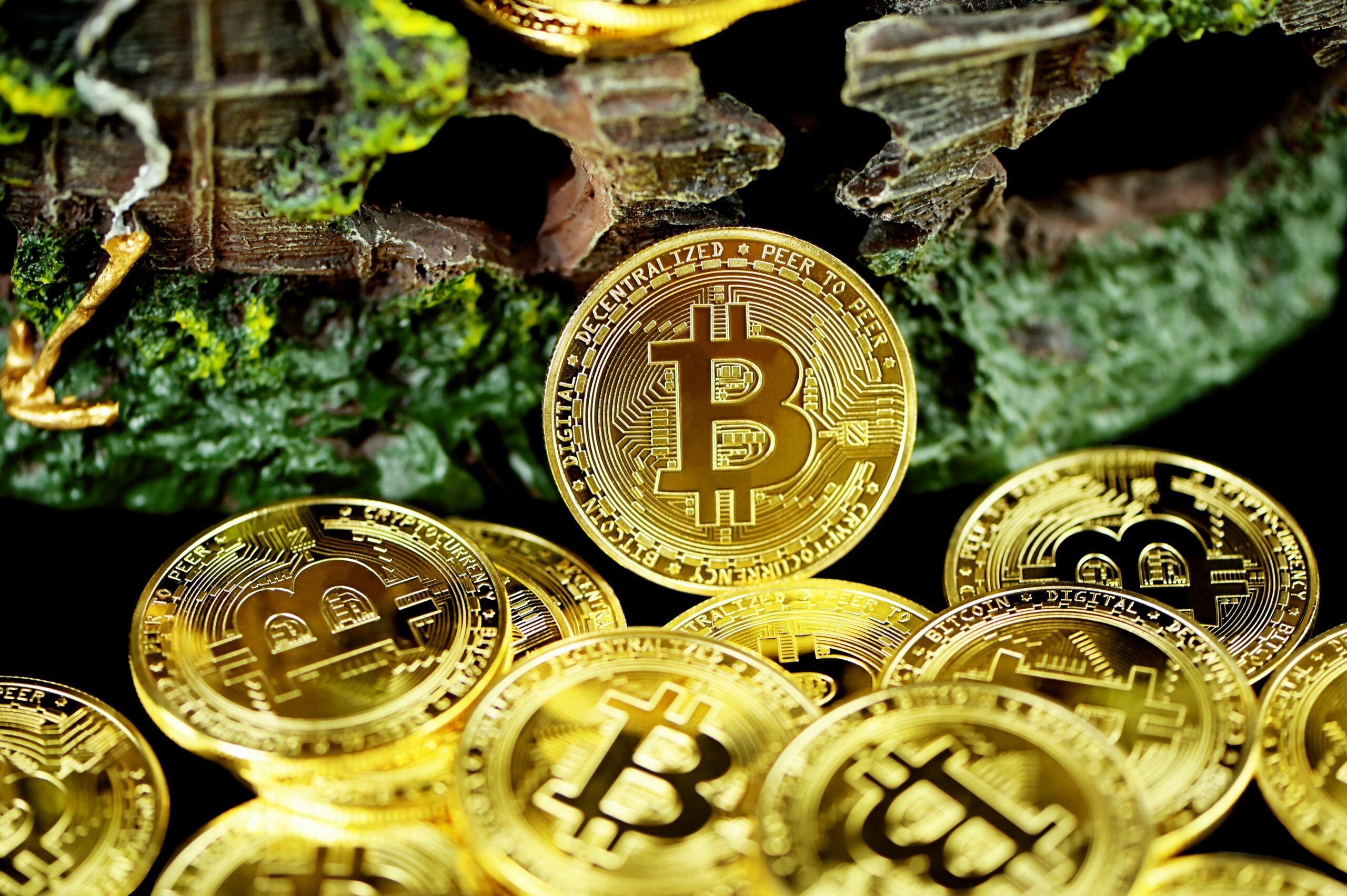 Spanien har gett sina invånare mandat att deklarera sina kryptotillgångar och kryptovalutor på icke-spanska plattformar. Detta krav, meddelat av Agencia Tributaria, Spaniens skatteförvaltningsbyrå, träder i kraft den 1 januari 2024, med en deadline den 31 mars 2024.
Tillkännagivandet, som först gjordes i Boletín Oficial del Estado den 29 juli 2023, introducerar blankett 721, tillägnad deklaration av virtuella tillgångar som innehas utomlands. Detta direktiv riktar sig dock till en specifik grupp eftersom endast de individer vars balansräkningar överstiger 50 000 euro i kryptotillgångar är skyldiga att deklarera sina utländska innehav.
De som har plånböcker i egen förvaring är inte undantagna utan måste rapportera sina innehav genom standardformuläret för förmögenhetsskatt 714.