Introduction to Crude Oil ETPs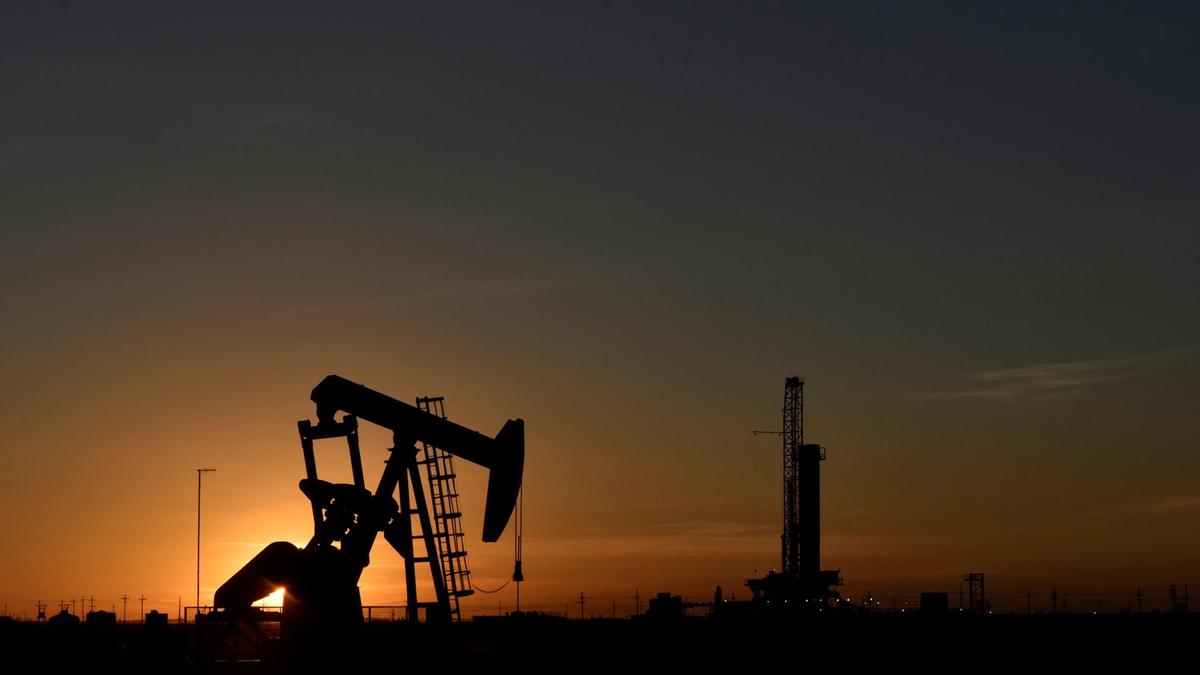 Introduction to Crude Oil ETPs Learn all about oil trading and exchange traded products (ETPs) in ETF Securities' short three minute educational video. An Introduction to Crude Oil ETPs brought to you by ETF Securities.
Introduction to Crude Oil ETPs
Important Information
This communication has been issued and approved for the purpose of section 21 of the Financial Services and Markets Act 2000 by ETF Securities (UK) Limited ("ETFS UK") which is authorised and regulated by the United Kingdom Financial Conduct Authority (the "FCA").
The information contained in this communication is for your general information only and is neither an offer for sale nor a solicitation of an offer to buy securities. This communication should not be used as the basis for any investment decision. Historical performance is not an indication of future performance and any investments may go down in value.
This document is not, and under no circumstances is to be construed as, an advertisement or any other step in furtherance of a public offering of shares or securities in the United States or any province or territory thereof. Neither this document nor any copy hereof should be taken, transmitted or distributed (directly or indirectly) into the United States.
This communication may contain independent market commentary prepared by ETFS UK based on publicly available information. Although ETFS UK endeavours to ensure the accuracy of the content in this communication, ETFS UK does not warrant or guarantee its accuracy or correctness. Any third party data providers used to source the information in this communication make no warranties or representation of any kind relating to such data. Where ETFS UK has expressed its own opinions related to product or market activity, these views may change. Neither ETFS UK, nor any affiliate, nor any of their respective officers, directors, partners, or employees accepts any liability whatsoever for any direct or consequential loss arising from any use of this publication or its contents.
ETFS UK is required by the FCA to clarify that it is not acting for you in any way in relation to the investment or investment activity to which this communication relates. In particular, ETFS UK will not provide any investment services to you and or advise you on the merits of, or make any recommendation to you in relation to, the terms of any transaction. No representative of ETFS UK is authorised to behave in any way which would lead you to believe otherwise. ETFS UK is not, therefore, responsible for providing you with the protections afforded to its clients and you should seek your own independent legal, investment and tax or other advice as you see fit.
Spanien introducerar lag om deklaration av kryptotillgångar för 2024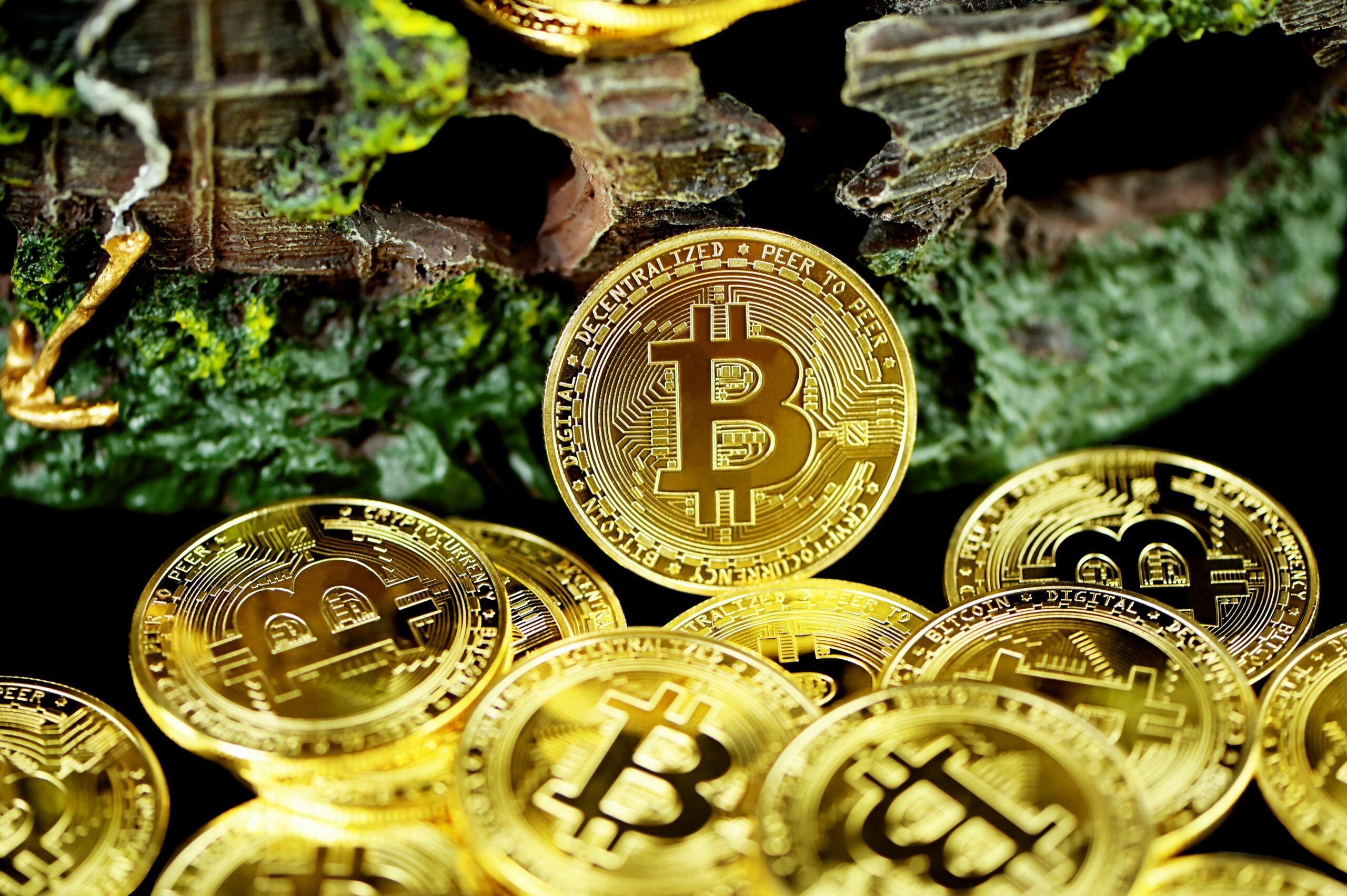 Spanien har gett sina invånare mandat att deklarera sina kryptotillgångar och kryptovalutor på icke-spanska plattformar. Detta krav, meddelat av Agencia Tributaria, Spaniens skatteförvaltningsbyrå, träder i kraft den 1 januari 2024, med en deadline den 31 mars 2024.
Tillkännagivandet, som först gjordes i Boletín Oficial del Estado den 29 juli 2023, introducerar blankett 721, tillägnad deklaration av virtuella tillgångar som innehas utomlands. Detta direktiv riktar sig dock till en specifik grupp eftersom endast de individer vars balansräkningar överstiger 50 000 euro i kryptotillgångar är skyldiga att deklarera sina utländska innehav.
De som har plånböcker i egen förvaring är inte undantagna utan måste rapportera sina innehav genom standardformuläret för förmögenhetsskatt 714.
XWEM ETF investerar i globala momentumaktier med höga ESG-betyg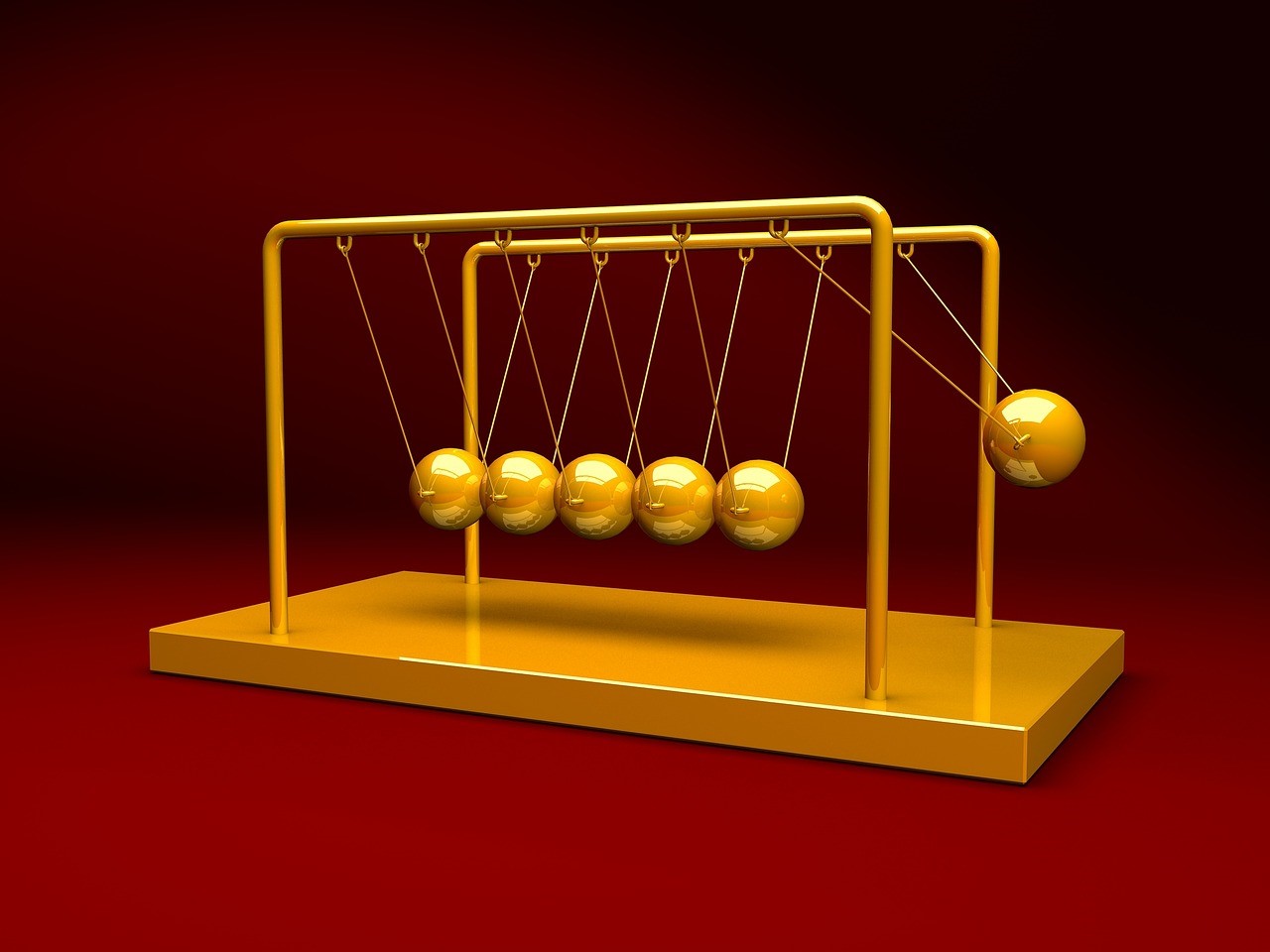 Xtrackers MSCI World Momentum ESG UCITS ETF (XWEM ETF) med ISIN nummer IE000TL3PL69, strävar efter att spåra MSCI World Momentum Low Carbon SRI Screened Select-index. MSCI World Momentum Low Carbon SRI Screened Select-index spårar aktier från utvecklade länder över hela världen som väljs ut enligt momentumfaktorstrategin och ESG-kriterier (miljö, social och företagsstyrning). Moderindexet är MSCI World-indexet.
Den börshandlade fondens TER (total cost ratio) uppgår till 0,25 % p.a. Xtrackers MSCI World Momentum ESG UCITS ETF är den enda ETF som följer MSCI World Momentum Low Carbon SRI Screened Select-index. ETFen replikerar det underliggande indexets prestanda genom fullständig replikering (köper alla indexbeståndsdelar). Utdelningarna i ETFen ackumuleras och återinvesteras i ETFen.
ETF lanserades den 5 juli 2023 och har sin hemvist i Irland.
Indexbeskrivning
MSCI World Momentum Low Carbon SRI Screened Select Index syftar till att spegla resultatet på följande marknad:
Stora och medelstora företag från globala utvecklade marknader som uppfyller vissa ESG-egenskaper i förhållande till moderindex.
Optimerad för att producera ett index över värdepapper med starka momentumegenskaper, såsom de företag som presterat bra under de senaste 6 och 12 månaderna.
Granskas kvartalsvis
Handla XWEM ETF
Xtrackers MSCI World Momentum ESG UCITS ETF (XWEM ETF) är en europeisk börshandlad fond. Denna fond handlas på flera olika börser, till exempel Deutsche Boerse Xetra och London Stock Exchange. Av den anledningen förekommer olika kortnamn på samma börshandlade fond.
Det betyder att det går att handla andelar i denna ETF genom de flesta svenska banker och Internetmäklare, till exempel DEGIRO, Nordnet, Aktieinvest och Avanza.
Börsnoteringar
Största innehav
| | | | | |
| --- | --- | --- | --- | --- |
| ISIN | Namn | Vikt % | Land | Sektor |
| US5949181045 | MICROSOFT-T ORD | 6.07% | USA | Informationsteknologi |
| US67066G1040 | NVIDIA ORD | 4.78% | USA | Informationsteknologi |
| US0378331005 | APPLE ORD | 3.25% | USA | Informationsteknologi |
| US11135F1012 | BROADCOM LIMITED ORD | 3.15% | USA | Informationsteknologi |
| US5324571083 | LILLY ORD | 2.60% | USA | Health Care |
| US68389X1054 | ORACLE SYS ORD | 2.40% | USA | Informationsteknologi |
| DK0060534915 | NOVO-NORDISK ORD | 2.25% | Danmark | Health Care |
| US3696043013 | GENERAL ELECTRIC ORD | 2.20% | USA | Industri |
| US58933Y1055 | MERCK & CO INC ORD | 2.20% | USA | Health Care |
| DE0007236101 | SIEMENS ORD | 2.12% | Tyskland | Industri |
| JP3435000009 | SONY GROUP CORPORATION | 2.02% | Japan | Sällanköpsvaror |
| US8552441094 | STARBUCKS-T ORD | 2.02% | USA | Sällanköpsvaror |
| FR0000120321 | L OREAL S.A. | 1.91% | Frankrike | Dagligvaror |
| IE000S9YS762 | LINDE PLC ORD | 1.73% | Storbritannien | Materials |
| US8636671013 | STRYKER ORD | 1.68% | USA | Health Care |
Innehav kan komma att förändras
Virtune lanserar Virtune Chainlink ETP på Nasdaq Stockholm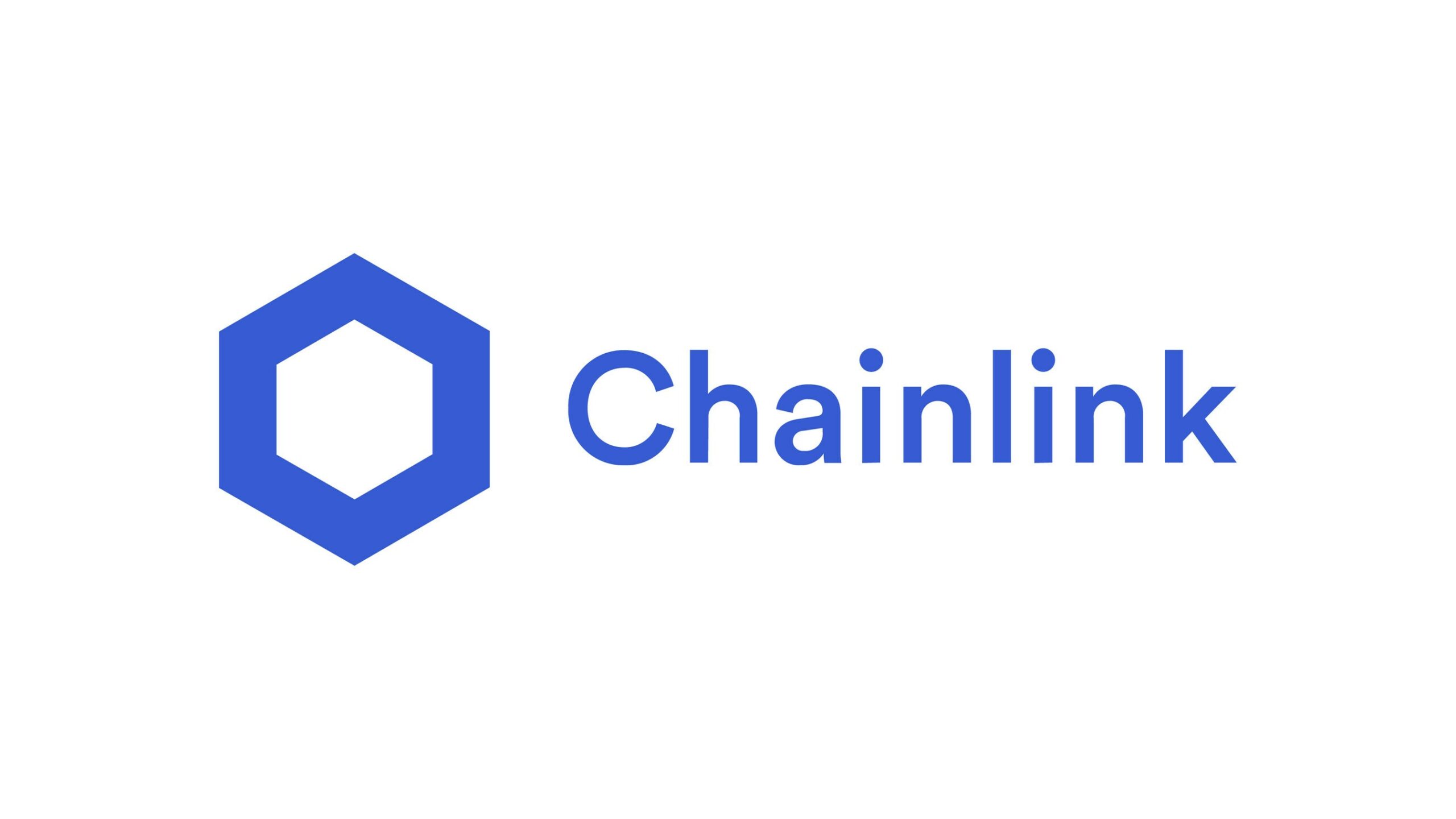 Virtune, en svensk reglerad digital tillgångsförvaltare i Sverige, lanserar en ny innovativ krypto-ETP på Nasdaq Stockholm, den största börsen i Norden. Virtune lanserar idag Virtune Chainlink ETP som erbjuder exponering mot Chainlink genom ett väletablerat finansiellt instrument och med en 100 procent fysiskt uppbackad struktur.
ETPn är 100 procent fysiskt uppbackad och handlas i SEK för svenska och övriga nordiska investerare samt är tillgänglig på DEGIRO, Nordnet, Aktieinvest, Levler och Avanza.
Chainlink är för närvarande en av de 15 största kryptovalutorna med ett totalt marknadsvärde på cirka 8,2 miljarder dollar och har haft en tillväxt på 165 procent sedan årets början. Chainlink fungerar som en bro för smarta kontrakt på olika blockkedjor och gör dem kompatibla med varandra. Detta görs med hjälp av ett decentraliserat orakelnätverk, som hjälper blockkedjor att kommunicera med externa enheter som dataflöden, händelser och betalningsmetoder på ett säkert sätt. Detta ger komplexa smarta kontrakt den nödvändiga informationen från den yttre världen och gör dem till det främsta sättet för människor att ingå avtal i den decentraliserade världen.
Denna ETP riktar sig till institutionella investerare såväl som privatpersoner och möter den ökande efterfrågan från investerare i Norden som har väntat på ett sömlöst sätt att exponera sig mot Chainlink.
Viktig information om ETPn
1:1 exponering mot Chainlink
100 procent fysiskt uppbackad
Årlig förvaltningsavgift på 1,49 procent
Virtune Chainlink ETP
Fullständigt namn: Virtune Chainlink ETP
Förkortat namn: Virtune Chainlink
Handelsvaluta: SEK
Första handelsdagen: Torsdag den 30 november
Ticker: VIRLINK
ISIN: SE0021149259
Christopher Kock, vd för Virtune:
"Vi är mycket glada över att introducera den första Chainlink ETPn i Norden efter att ha upplevt en ökande efterfrågan från investerare i Norden. Chainlink är en lovande plattform vilket också har bevisats bland annat genom dess samarbete med stora finansiella institutioner. Virtune Chainlink ETP är en 100 procent fysiskt uppbackad Chainlink-produkt som erbjuder investerare ett enkelt, transparent och säkert sätt att få exponering mot Chainlink genom en reglerad struktur noterad på Nasdaq Stockholm, tillsammans med branschledande samarbetspartners."