ETF Assets to Pass $3 trillion Milestone in 2015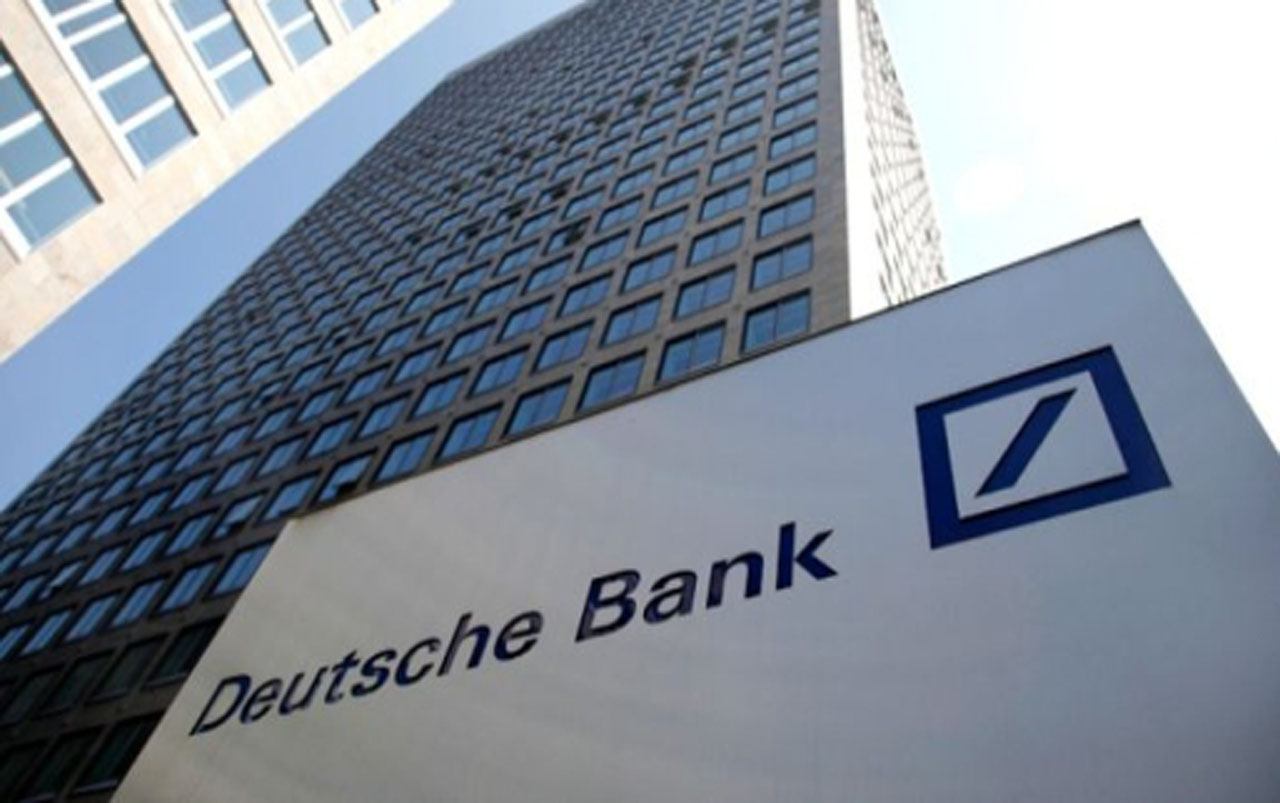 ETF Assets to Pass $3 trillion Milestone in 2015ETF Assets to Pass $3 trillion Milestone in 2015 Deutsche Bank – Synthetic Equity & Index Strategy – Global
ETF Annual Review & Outlook –
Data in this report is as of 31st December 2014
ETF assets up by 17% reaching $2.64 trillion in 2014 driven by record inflows
The global ETF Industry experienced best growth ever pushing AUM to $2.6 trillion by the end of 2014 reaching a new record. The strong 17% growth was mainly attributable to organic sources (i.e. new money inflows) which made up 14.6%, while price appreciation had a much less significant contribution of 2.7% – definitely different from previous years when both components had contributed almost equally to the overall growth.
The global ETF industry received healthy cash flows during 2014 recording cash inflows for +$328bn which represent significant growth compared to the previous two years in which the industry attracted +$263bn (2013) and +$247bn (2012), respectively. During the last three years equities have stood as leaders contributing the major portion of the inflows, but during 2014 fixed income ETFs also showed significant signs of growth and contributed +$89.3bn in inflows (vs. +$24.4bn in 2013).
The US, Europe, Asia-Pac, and RoW regional ETF assets closed the year at $1.92 trillion (+19%), $438.9bn (+11%), $201.4bn (+20%), and $77.8bn (+5.6%), respectively. Global ETP (including ETC/ETVs) assets grew by 16% to $2.7 trillion last year.
We expect global ETF assets to pass $3 trillion in 2015
We project the industry will continue to grow at a fast pace in 2015. In our base case scenario, assuming a neutral market condition, global ETF assets may grow c.20%: broken down into 11.6% or $305bn growth from new cash flows, and 9% from price appreciation. This growth should put the ETF assets well on their way to $3.2 trillion by the end of 2015. We expect the US ETF market to be the major contributor with similar asset growth (19.5%) and inflows in the vicinity of $230bn. In a bull market case, ETF assets may grow over 30% approaching $3.5 trillion. We expect ETPs (including ETFs and other exchange traded products such as ETVs/ETCs) to experience a similar, but slightly lower, growth rate than ETFs and reach about $3.26 trillion in 2015 in our base case scenario, and pass $3.5 trillion in a bull market case.
ETF flows suggest investors preferred less risky assets
US Equity-focused ETPs played a major role in 2014 as investors took positions to benefit from an improving US economy, allocating $234.5bn to such funds. We saw significant flows going into different segments in fixed income space, but caution was the main theme for the year as investors embraced safer products as their main allocation preference. After suffering what can only be described as the worst year for Commodity-focused ETPs during 2013 from a flows perspective, we saw investors' lack of interest continue during 2014.
Among Equity products, US-focused Equity ETPs received the largest inflows, gathering $161.1bn in fresh cash. Meanwhile, other significant flows worth highlighting during 2014 were DM Broad (+$44.5bn), Japan (+$18.2bn), Germany (-$10.6bn), China (-$3.3bn), India (+$3.2bn) and ETPs benchmarked to Financials (+$17.8bn) and Energy (+$11.4bn). Meanwhile, actively managed products witnessed inflows of $3.6bn. Fixed Income saw strong inflows into Corporates ($30.0bn) and Sovereign ($23.0bn) benchmarked products, with a clear preference toward quality and less interest-rate sensitive products, with Short and Medium Duration products capturing $13.3bn and $16.7bn inflows.
We expect developed markets to capture most of the flow attention during 2015, especially the US underpinned by a better macro backdrop. Japan should see renewed interest as another chapter of "Abenomics" is written; while Europe's ability to capture flows will depend on their ability to convince markets that the ECB measures are bringing forth the right fruits. In Emerging Markets caution will most likely be the theme for the year with significant differentiation across regions and countries. India and China are most likely to continue to attract most of the new flows in the EM space. If higher volatility expectations materialize, fixed income should experience additional safe-haven driven demand. Commodities should continue to experience weakness once again in the current year.
ETF trading activity up 13% in 2014 reaching $18.7 trillion and will continue to rise
Trading activity picked up in 2014 again with ETF turnover levels registering a rise of 13% over 2013. Overall turnover levels in 2014, 2013 and 2012 were $18.7 trillion, $16.5 trillion and $15.3 trillion, respectively. In 2014, Asian ETFs again recorded the highest increase of 41.6% in trading volumes ($925bn), after a 100% increase in 2013, significantly surpassing European on-exchange volumes ($698bn, up 16%). US ETFs continue to dominate the global ETF trading activity ($16 trillion, up 14.6%). We expect to see ETF trading activity to further increase in 2015 due to wider adoption of ETFs and more product offerings.
ETF markets advance globally with no sign of slowing down
In the US, ETFs beat Mutual Funds in the race for new assets in a year that should have favored mutual funds. Organic growth was the main driver behind ETFs, while Mutual Funds failed to record significant organic growth. US investors continue to use ETFs to control different aspects of their portfolios, behavior that was manifested by strong trends in currency hedged and "smart beta" ETFs. We believe that macro developments and ETF investors' strategies will continue to support the growth in these two product areas during 2015.
In Europe, ETFs continue to blend with the markets as the products available allow investors to implement strategies around important market developments such as the ECB stimulus package, and Russian headwinds. In addition, some investors are also considering ETFs as an alternative to Futures; while new product development continues gaining traction with "smart beta" ETFs recording remarkable growth in 2014.
In Asia-Pac, we saw more developments and opening up of the Asian equity markets to global investors through growth of Japan ETFs, asset allocation changes by Japanese pension funds, RQFII program, fund passport systems, etc. As a result, Asia-Pacific ETFs experienced the fastest percentage growth in 2014 (20%) comparing with the US and Europe in USD terms while the growth was almost 30% in local currency. We expect this trend will continue in 2015. More specifically, RQFII ETFs will continue to shine in 2015 after assets registered 77% YoY growth in 2014; Japan and JPX-Nikkei 400 ETFs will benefit from increasing equity allocation by Japanese pension funds; Fund passport and mutual recognition programs are in sight; ETFs listed globally with investment focus in Asia-Pacific will continue to grow, especially with Japan, China and India exposure; leverage and short ETFs will continue to be adopted by institutional investors as a good trading tool.
Sprott och HANetf lanserar Europas första artikel 8 ESG-kontrollerade kopparproducent ETF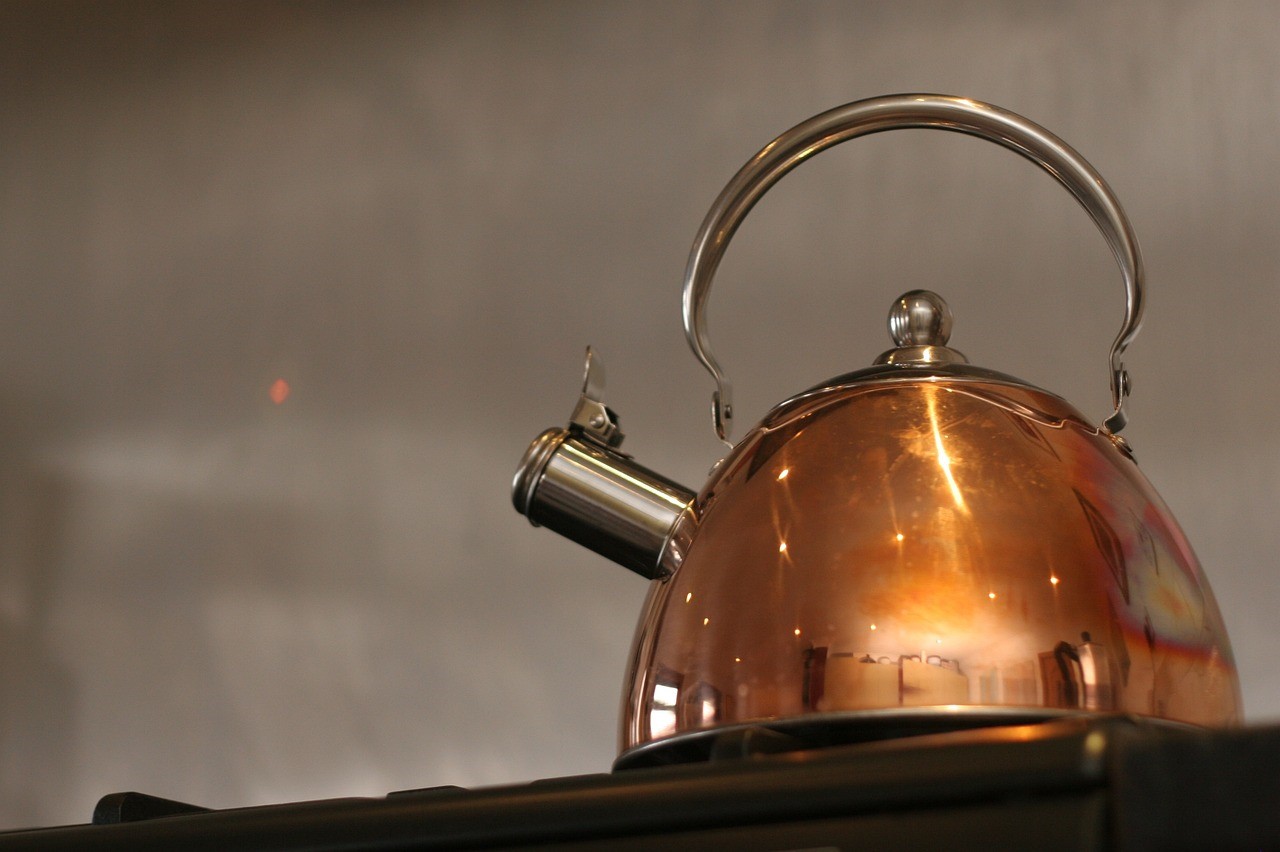 HANetf, Europas första och enda oberoende white-label UCITS ETF och ETC-plattform, och ledande leverantör av digitala tillgångar ETP, är glada över att tillkännage lanseringen av Europas första artikel 8 ESG-kontrollerade kopparproducent ETF, Sprott Copper Miners ESG-Screened UCITS ETF (ticker: ASWD).
ASWD är utformat för att erbjuda investerare renodlad och ESG-kontrollerad exponering mot koppargruvaktier. Investeringsmöjligheten är uteslutande fokuserad på uppströmsmöjligheten som erbjuds av kopparproducenter, som kommer att dra nytta av förväntade långsiktiga globala energiomställningstrender.
HANetf och Sprott Asset Management beslutade att lansera sin kopparproducent ETF efter samtal med en stor institutionell investerare i DACH-regionen som ansåg att det inte fanns en ETF för kopparproducenter som uppfyllde dess ESG-kriterier.
Koppar är redan den tredje största metallmarknaden i US-dollarvärde och efterfrågan förväntas öka på grund av dess viktiga roll i omställningen av ren energi. Koppars höga ledningsförmåga, draghållfasthet och korrosionsbeständighet gör den avgörande för eldistribution och överföring.
Koppar används också i stora mängder för elfordonsindustrin, som växer snabbt när länder lovar att minska koldioxidutsläppen i sina transportnät.
Gruvproducenter kan vara väl lämpade att dra nytta av den nuvarande obalansen mellan utbud och efterfrågan när det gäller koppar.
ASWD spårar Nasdaq Sprott Copper Miners ESG Screened Index och strävar efter att säkerställa efterlevnad av SFDR Artikel 8-kraven genom ESG-granskningar av Skarn Associates, kontroversiell granskning av Sustainalytics och ytterligare skärmar för efterlevnad av FN:s Global Compact.
ASWD är den tredje ETF som HANetf och Sprott Asset Management har lanserat tillsammans, efter Sprott Uranium Miners UCITS ETF (ticker: U3O8) och Sprott Energy Transition Materials UCITS ETF (ticker: M7ES).
U3O8lanserades 2022 och ger exponering för såväl uranproducenter som fysiskt uran. Fonden blev Europas snabbast växande uran-ETF i år och översteg 222 miljoner USD AUM. U3O8har en USA-noterad syster-ETF, Sprott Uranium Miners ETF, med 1,45 miljarder USD AUM, och investerar även i Sprott Physical Uranium Trust, som har CAD 5 miljarder AUM.
M7ES lanserades i mars i år och ger exponering för företag som tillhandahåller de kritiska materialen som behövs för den globala omställningen av ren energi, såsom sällsynta jordartsmetaller, silver, koppar, litium, nickel, mangan, kobolt och grafit.
John Ciampaglia, VD för Sprott Asset Management, kommenterar: "Trots storleken på kopparmetallmarknaden och investerarnas växande intresse för metallen när energiomställningen tar fart, har det varit en utmaning för investerare att få en riktad exponering med hjälp av en kopparproducent ETF.
"Vi är glada över att kunna erbjuda en lösning genom vårt fortsatta arbete med HANetf. ASWD har utformats för att främst fokusera på koppargruvföretag som får majoriteten av sina intäkter och/eller tillgångar från koppar."
Hector McNeil, medgrundare och co-VD för HANetf kommenterar:"Vi är mycket glada över att lansera Sprott Copper Miners ESG-Screened UCITS ETF med Sprott Asset Management. ETFen är den första möjligheten för europeiska investerare att få ESG-screenad kopparexponering, och vi tror att detta är lägligt med tanke på den roll koppar kommer att spela i den globala energiomställningen.
Sprott är en fantastisk partner och experter inom metall- och gruvområdet. ASWD är en mycket innovativ ETF som liknar andra i HANetf-sortimentet ser ut att göra en brun industri grönare. Det är också ett bra exempel på att arbeta med en sofistikerad slutinvesterare för att utveckla och utfärda en mycket innovativ strategi i tid."
Handla ASWD ETF
Sprott Copper Miners ESG-Screened UCITS ETF (ticker: ASWD) Sprott Copper Miners ESG-Screened UCITS ETF (ticker: ASWD).
Det betyder att det går att handla andelar i denna ETF genom de flesta svenska banker och Internetmäklare, till exempel DEGIRO, Nordnet, Aktieinvest och Avanza.
Handla U3O8 ETF
HANetf Sprott Uranium Miners UCITS ETF Acc (U3O8 ETF) är en europeisk börshandlad fond. Denna fond handlas på flera olika börser, till exempel Borsa Italiana, Deutsche Boerse Xetra och London Stock Exchange. Av den anledningen förekommer olika kortnamn på samma börshandlade fond.
Det betyder att det går att handla andelar i denna ETF genom de flesta svenska banker och Internetmäklare, till exempel DEGIRO, Nordnet, Aktieinvest och Avanza.
Handla M7ES ETF
HANetf Sprott Energy Transition Materials UCITS ETF (M7ES ETF) är en europeisk börshandlad fond. Denna fond handlas på flera olika börser, till exempel Deutsche Boerse Xetra och London Stock Exchange. Av den anledningen förekommer olika kortnamn på samma börshandlade fond.
Det betyder att det går att handla andelar i denna ETF genom de flesta svenska banker och Internetmäklare, till exempel DEGIRO, Nordnet, Aktieinvest och Avanza.
J.P. Morgan Asset Management lanserar Global Equity Premium Income UCITS ETF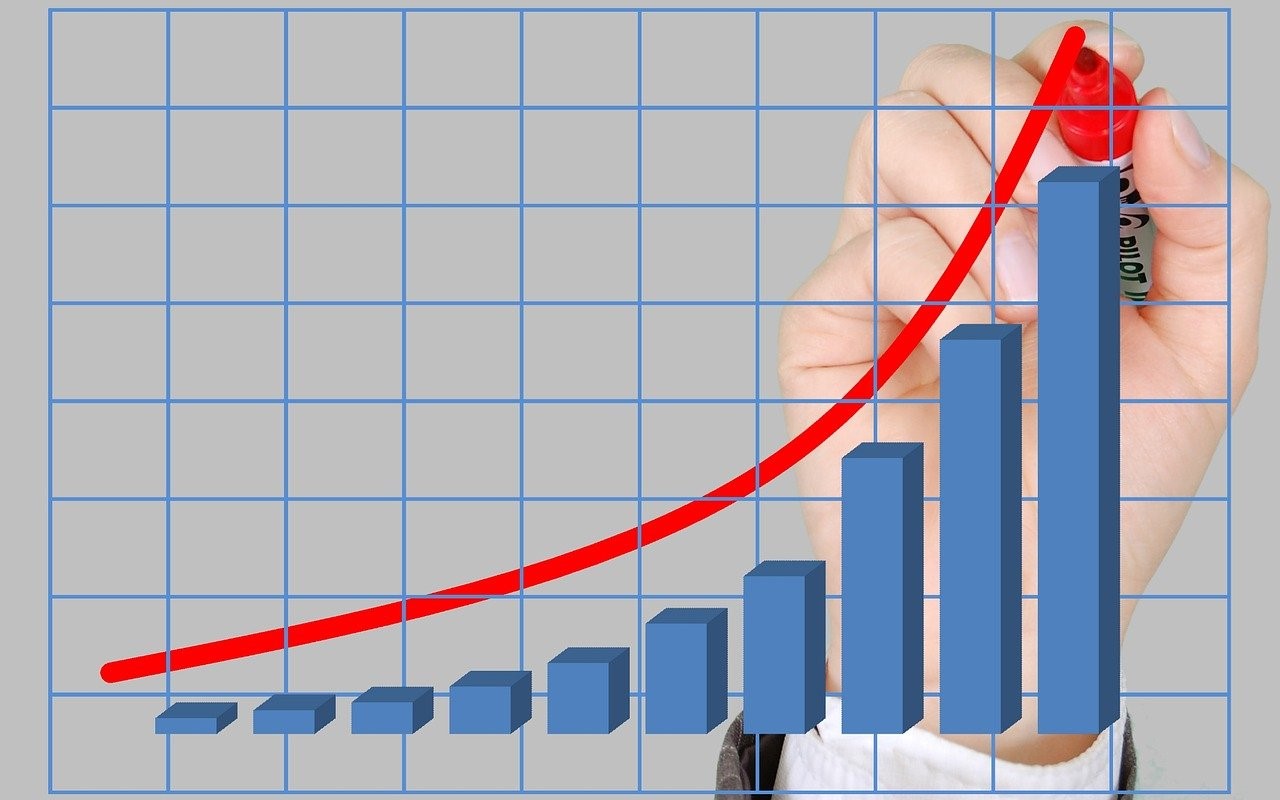 J.P. Morgan Asset Management (JPMAM) har idag lanserat JPMorgan Global Equity Premium Income UCITS ETF (ticker: JEPG), en aktivt hanterad resultatorienterad ETF-strategi som syftar till att erbjuda investerare konsekventa inkomster: 7 till 9 procent årligen, betald månadsvis och uppskattningspotential med mindre volatilitet än JEPGs respektive riktmärke.
Hur kommer JEPG att uppnå sitt angivna resultat?
Enkelt uttryckt kombinerar JEPG aktier med optioner för att hitta en balans mellan avkastning, kapitaltillväxt och risk.
JEPGs långa enda aktieportfölj har byggts upp med hjälp av JPMAMs branschledande expertis inom aktiva aktiestrategier som sitter i skärningspunkten mellan aktiv och passiv investeringsförvaltning och försöker förbättra indexavkastningen genom att utnyttja djupet och bredden av JPMAMs fundamentala egenutvecklade forskning.
Piera Elisa Grassi och Nicolas Farserotu, JEPGs aktieportföljförvaltare, har tillgång till insikter från mer än 90 forskningsanalytiker, som täcker cirka 2 500 värdepapper globalt. Portföljförvaltarna använder dessa insikter för att ta små överviktspositioner i namn de finner attraktiva och små undervikter i namn de finner mindre attraktiva, i förhållande till ett index, för att bygga en portfölj med högre kvalitet och lägre beta, som är väl diversifierad över regioner och sektorer.
En optionsstrategi tillämpas sedan på JEPG där portföljförvaltarna Hamilton Reiner, Judy Jansen och Matthew Bensen kommer att sälja indexoptioner – en kombination av S&P500 och MSCI EAFE – mot JEPG:s långvariga aktieportfölj och använda premierna för att generera intäkter.
JPMAMs team för strukturerade aktielösningar, med Hamilton Reiner i spetsen, hanterar för närvarande några av de största optionsstrategierna i världen, inklusive JPMAMs Equity Premium Income-strategi med hemvist i USA, med tillgångar under förvaltning på 30 miljarder USD den 30 november 2023.
Genom att sälja köpoptioner varje vecka försöker JEPG anpassa sig till förändrade marknadsförhållanden. Det betyder att när till exempel volatiliteten stiger, har JEPG potential att ge högre inkomster när investerare som mest behöver dämpningen mot fluktuerande priser.
Travis Spence, chef för ETF-distribution i EMEA, sa: "Investerare fortsätter att söka höga inkomstnivåer, men de vill också ha exponering mot aktiemarknader med mindre volatilitet. Vi har sett den snabba tillväxten av våra aktiestrategier för optioner under de senaste åren, och vi är glada över att kunna erbjuda en global premieinkomstversion av vår marknadsledande Equity Premium Income-strategi med hemvist i USA till UCITS ETF-marknaden."
Spence beskriver tre sätt på vilka JEPG kan hjälpa till att möta investerarnas behov:
Inkomstgenerering: JEPG erbjuder en konsekvent inkomstström från månatliga utbetalningar som kan komplettera eller ersätta befintliga utdelningsstrategier.
En konservativ aktielösning: JEPGs underliggande aktieportfölj erbjuder en aktieportfölj med lägre beta och lägre volatilitet. JEPGs tillvägagångssätt för överskrivning av samtal innebär att den kommer att avstå från en viss uppsida på aktiemarknaden eftersom den försöker fortsätta generera sju till nio procents inkomst. Om du har en negativ makrosyn men ändå vill ha viss aktieexponering erbjuder JPEG konservativ exponering.
En alternativ inkomstkälla till obligationer: JEPG erbjuder hög inkomst, jämförbar med högavkastande kreditstrategier, men gör det med aktiemarknadsrelaterade risker, inte durationsrisk.
JEPG, som idag är noterat på London Stock Exchange och Borsa Italiana, kommer att ha en Total Expense Ratio på 35 räntepunkter. ETFen kommer att noteras på Deutsche Börse Xetra den 7 december och SIX den 20 december. JEPG erbjuder investerare tillgång till strategins distributionsandelsklass; JEGA erbjuder investerare tillgång till strategins ackumulerande andelsklass.
Deutsche Börse välkomnar CASE Invest som ny ETF-emittent på Xetra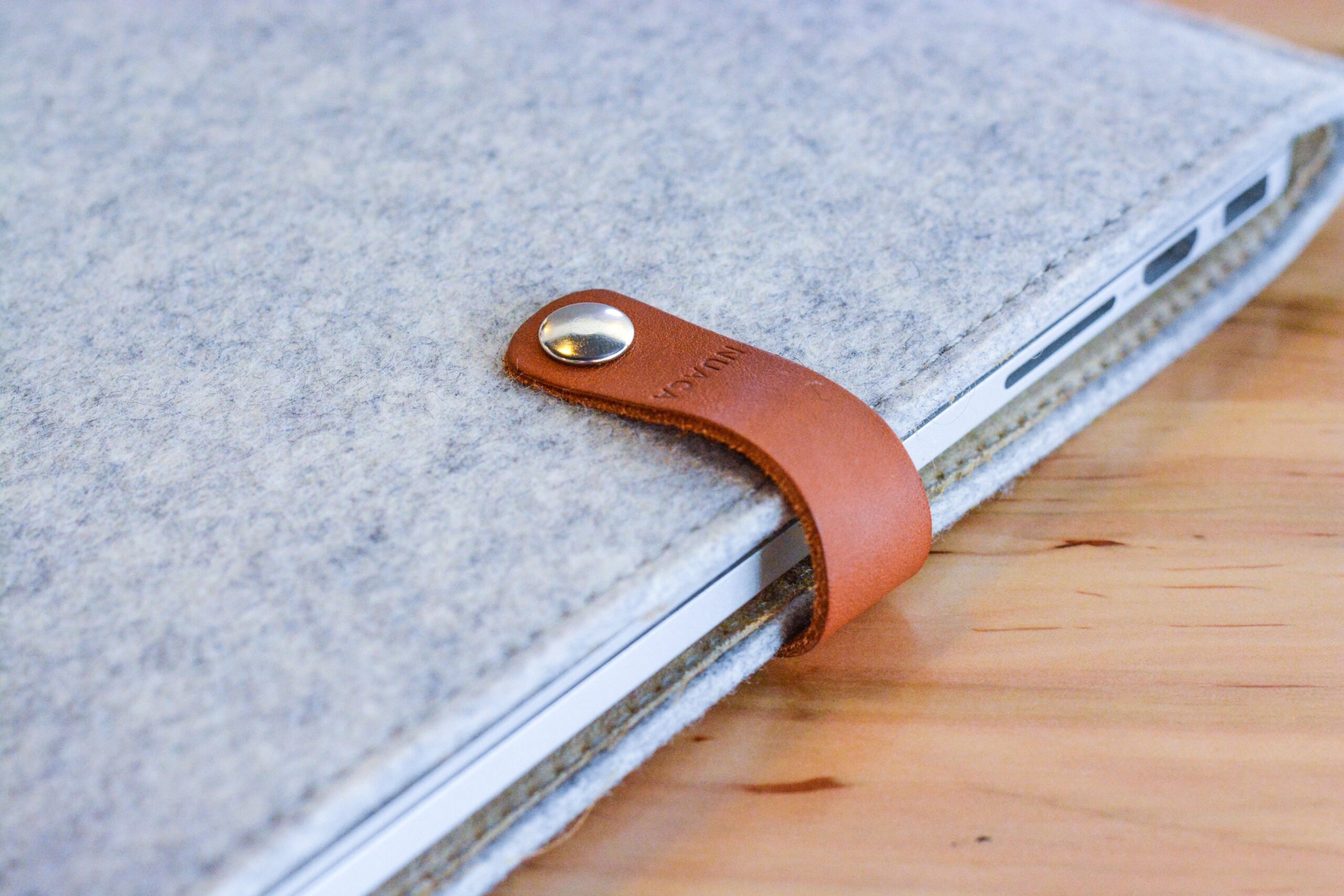 Sedan i fredags har den första aktiva börshandlade fonden utgiven av CASE Invest kunnat handlas på Xetra och handelsplatsen Börse Frankfurt.
CASE Invest – Sustainable Future UCITS ETF (CSE) driver en aktiv investeringsstrategi och investerar främst i stora och medelstora publika företag över hela världen. Fokus ligger på företag från Europa, Nordamerika och Asien. Vid val av värdepapper säkerställer fondförvaltningen efterlevnaden av FNs mål för hållbar utveckling. Portföljen är sammansatt uteslutande utifrån marknads- och företagsanalyser, utan referens till ett jämförelseindex. Därvid eftersträvar fondförvaltningen ett optimalt förhållande mellan risk och avkastning.
| | | | | |
| --- | --- | --- | --- | --- |
| Namn | Tillgångsklass | ISIN | TER | Utdelningspolicy |
| CASE Invest – Sustainable Future UCITS ETF | Active Equity ETF | LU2564007743 | 0.75 % | Ackumulerande |
Produktutbudet i Deutsche Börses XTF-segment omfattar för närvarande totalt 2 121 ETFer. Med detta urval och en genomsnittlig månatlig handelsvolym på cirka 16 miljarder euro är Xetra den ledande handelsplatsen för ETFer i Europa.