ETF Assets to Pass $3 trillion Milestone in 2015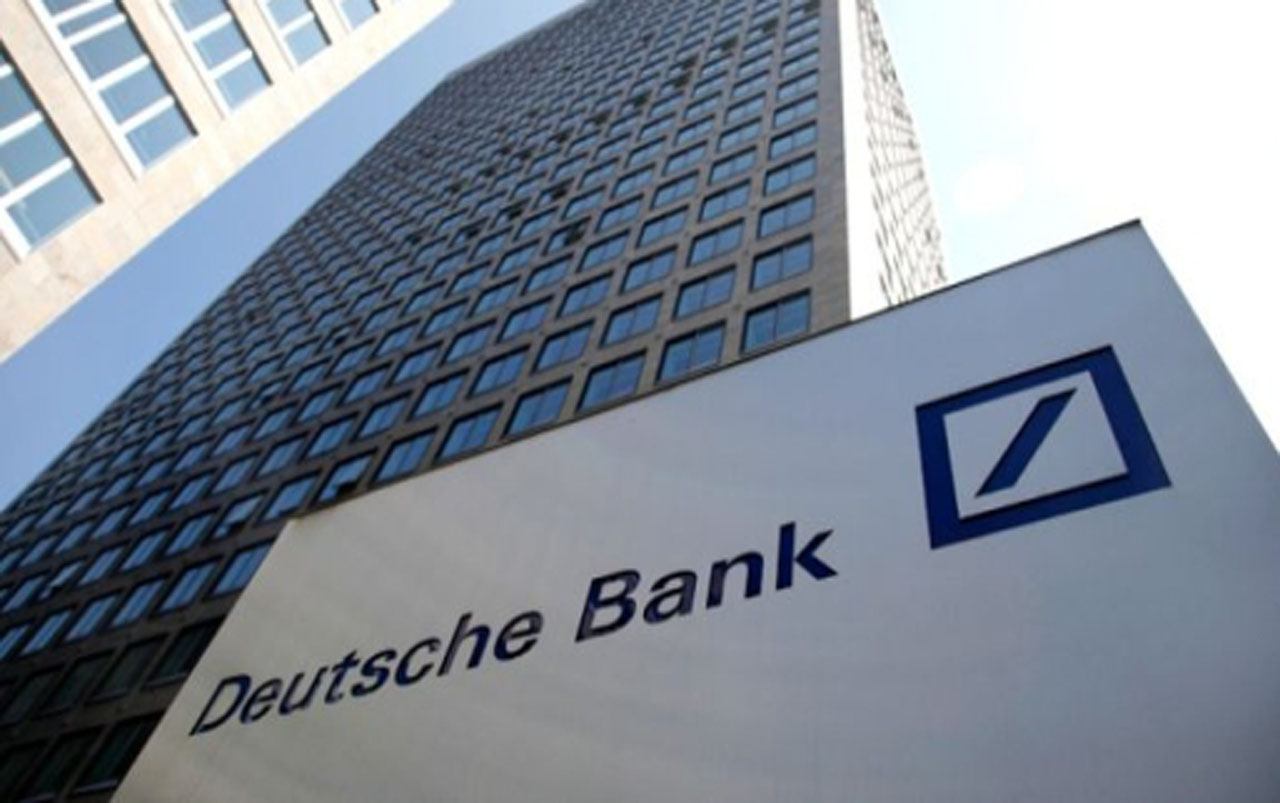 ETF Assets to Pass $3 trillion Milestone in 2015ETF Assets to Pass $3 trillion Milestone in 2015 Deutsche Bank – Synthetic Equity & Index Strategy – Global
ETF Annual Review & Outlook –
Data in this report is as of 31st December 2014
ETF assets up by 17% reaching $2.64 trillion in 2014 driven by record inflows
The global ETF Industry experienced best growth ever pushing AUM to $2.6 trillion by the end of 2014 reaching a new record. The strong 17% growth was mainly attributable to organic sources (i.e. new money inflows) which made up 14.6%, while price appreciation had a much less significant contribution of 2.7% – definitely different from previous years when both components had contributed almost equally to the overall growth.
The global ETF industry received healthy cash flows during 2014 recording cash inflows for +$328bn which represent significant growth compared to the previous two years in which the industry attracted +$263bn (2013) and +$247bn (2012), respectively. During the last three years equities have stood as leaders contributing the major portion of the inflows, but during 2014 fixed income ETFs also showed significant signs of growth and contributed +$89.3bn in inflows (vs. +$24.4bn in 2013).
The US, Europe, Asia-Pac, and RoW regional ETF assets closed the year at $1.92 trillion (+19%), $438.9bn (+11%), $201.4bn (+20%), and $77.8bn (+5.6%), respectively. Global ETP (including ETC/ETVs) assets grew by 16% to $2.7 trillion last year.
We expect global ETF assets to pass $3 trillion in 2015
We project the industry will continue to grow at a fast pace in 2015. In our base case scenario, assuming a neutral market condition, global ETF assets may grow c.20%: broken down into 11.6% or $305bn growth from new cash flows, and 9% from price appreciation. This growth should put the ETF assets well on their way to $3.2 trillion by the end of 2015. We expect the US ETF market to be the major contributor with similar asset growth (19.5%) and inflows in the vicinity of $230bn. In a bull market case, ETF assets may grow over 30% approaching $3.5 trillion. We expect ETPs (including ETFs and other exchange traded products such as ETVs/ETCs) to experience a similar, but slightly lower, growth rate than ETFs and reach about $3.26 trillion in 2015 in our base case scenario, and pass $3.5 trillion in a bull market case.
ETF flows suggest investors preferred less risky assets
US Equity-focused ETPs played a major role in 2014 as investors took positions to benefit from an improving US economy, allocating $234.5bn to such funds. We saw significant flows going into different segments in fixed income space, but caution was the main theme for the year as investors embraced safer products as their main allocation preference. After suffering what can only be described as the worst year for Commodity-focused ETPs during 2013 from a flows perspective, we saw investors' lack of interest continue during 2014.
Among Equity products, US-focused Equity ETPs received the largest inflows, gathering $161.1bn in fresh cash. Meanwhile, other significant flows worth highlighting during 2014 were DM Broad (+$44.5bn), Japan (+$18.2bn), Germany (-$10.6bn), China (-$3.3bn), India (+$3.2bn) and ETPs benchmarked to Financials (+$17.8bn) and Energy (+$11.4bn). Meanwhile, actively managed products witnessed inflows of $3.6bn. Fixed Income saw strong inflows into Corporates ($30.0bn) and Sovereign ($23.0bn) benchmarked products, with a clear preference toward quality and less interest-rate sensitive products, with Short and Medium Duration products capturing $13.3bn and $16.7bn inflows.
We expect developed markets to capture most of the flow attention during 2015, especially the US underpinned by a better macro backdrop. Japan should see renewed interest as another chapter of "Abenomics" is written; while Europe's ability to capture flows will depend on their ability to convince markets that the ECB measures are bringing forth the right fruits. In Emerging Markets caution will most likely be the theme for the year with significant differentiation across regions and countries. India and China are most likely to continue to attract most of the new flows in the EM space. If higher volatility expectations materialize, fixed income should experience additional safe-haven driven demand. Commodities should continue to experience weakness once again in the current year.
ETF trading activity up 13% in 2014 reaching $18.7 trillion and will continue to rise
Trading activity picked up in 2014 again with ETF turnover levels registering a rise of 13% over 2013. Overall turnover levels in 2014, 2013 and 2012 were $18.7 trillion, $16.5 trillion and $15.3 trillion, respectively. In 2014, Asian ETFs again recorded the highest increase of 41.6% in trading volumes ($925bn), after a 100% increase in 2013, significantly surpassing European on-exchange volumes ($698bn, up 16%). US ETFs continue to dominate the global ETF trading activity ($16 trillion, up 14.6%). We expect to see ETF trading activity to further increase in 2015 due to wider adoption of ETFs and more product offerings.
ETF markets advance globally with no sign of slowing down
In the US, ETFs beat Mutual Funds in the race for new assets in a year that should have favored mutual funds. Organic growth was the main driver behind ETFs, while Mutual Funds failed to record significant organic growth. US investors continue to use ETFs to control different aspects of their portfolios, behavior that was manifested by strong trends in currency hedged and "smart beta" ETFs. We believe that macro developments and ETF investors' strategies will continue to support the growth in these two product areas during 2015.
In Europe, ETFs continue to blend with the markets as the products available allow investors to implement strategies around important market developments such as the ECB stimulus package, and Russian headwinds. In addition, some investors are also considering ETFs as an alternative to Futures; while new product development continues gaining traction with "smart beta" ETFs recording remarkable growth in 2014.
In Asia-Pac, we saw more developments and opening up of the Asian equity markets to global investors through growth of Japan ETFs, asset allocation changes by Japanese pension funds, RQFII program, fund passport systems, etc. As a result, Asia-Pacific ETFs experienced the fastest percentage growth in 2014 (20%) comparing with the US and Europe in USD terms while the growth was almost 30% in local currency. We expect this trend will continue in 2015. More specifically, RQFII ETFs will continue to shine in 2015 after assets registered 77% YoY growth in 2014; Japan and JPX-Nikkei 400 ETFs will benefit from increasing equity allocation by Japanese pension funds; Fund passport and mutual recognition programs are in sight; ETFs listed globally with investment focus in Asia-Pacific will continue to grow, especially with Japan, China and India exposure; leverage and short ETFs will continue to be adopted by institutional investors as a good trading tool.