Nickel and aluminium ETPs saw inflows as trade-war punishment on industrial metals reprieve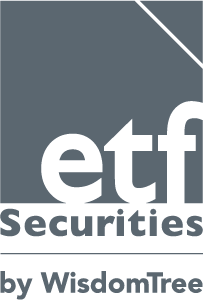 ETF Securities Weekly Flows Analysis – Nickel and aluminium ETPs saw inflows as trade-war punishment on industrial metals reprieve
Highlight
Long nickel and aluminium ETPs saw the highest inflows since February 2018 as prices begin to recover.
Gold ETPs receive first inflows in six weeks
Turkish woes pressure the Euro
Long nickel and aluminium ETPs saw the highest inflows since February 2018 as prices begin to recover
Nickel prices rallied 2.5% while aluminium rallied 4.2% last week as the market appears to be shifting focus to the supply disruptions that US protectionism is likely to cause. Long nickel ETPs received US$31.2mn while long aluminium ETPs received US$6.5mn. As we pointed out in Trade wars: price optimism ahead for metals?, the market appears to be wavering between protectionism being positive and protectionism being negative for prices. In the first bout of tariff announcements in February 2018, prices trended down. Then between April and June prices rallied as the supply disruptions came into focus.
As the Trump administration rattled its protectionist sabres more intensely, the market had been concerned about the damage to global growth, with prices declining for most of June and July. The reopening of several mines in the Philippines in June (following their closure in February 2017 for environmental violations) added further headwinds to the metals' performance. But as of last week the market shifted focus back to supply disruptions despite the intensity of Trump's threats of trade wars revving up a gear. Copper only managed to gain 0.1% as the strike at Escondida (the world's largest copper mine) was averted at the last minute as the Chilean government began to act as a mediator between the Union and BHP Billiton. However, if an agreement on the wage contract is not agreed by the 14th August 2018, a strike could be back on the cards.
Long gold ETPs received the first inflow in six weeks, amounting to US$26mn
Although gold prices remained lacklustre, some investors are now coming to believe that the price decline has been overdone. We certainly hold that view. Although the US Dollar is strengthening, US Treasury yields have not risen as much as we had expected back in June and US inflation is running at a 6-year high. Overly-subdued investor sentiment for the metal (both in futures and ETP markets) accounts for the poor price performance. If that is now turning a corner, we could see gold prices play catch-up. Our estimated base case is for gold to reach US$1307 by June 2019, up 8% from today's levels (see Gold outlook). Economic disarray in Turkey, with a sharp Lira depreciation (which had knock-on contagion to the Euro last week), could send investors looking for haven assets. Gold has traditionally played the role of a safe haven asset in many investors portfolios.
Second week of short USD, long EUR ETP inflows likely to lead to disappointment
Last week there were US$5.9mn inflows into Short USD, long EUR ETPs. The prior week there were US$5.6mn of inflows. In the past week the Euro depreciated close to 2% against the US Dollar as investors feared contagion into the European banking system from exposure to Turkish loans.
Important Information
This communication has been issued and approved for the purpose of section 21 of the Financial Services and Markets Act 2000 by ETF Securities (UK) Limited ("ETFS UK") which is authorised and regulated by the United Kingdom Financial Conduct Authority (the "FCA").