Gold Seesaws Between Dovish Fed and Upbeat Jobs Report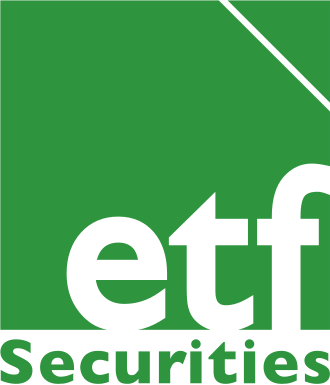 Commodity ETP Weekly – Gold Seesaws Between Dovish Fed and Upbeat Jobs Report
Positive inflows into Gold ETPs resume after dovish comments by Fed Chair Yellen helped gold post its highest (16.1%) quarterly rise in 30 years. However the positive beat in payrolls might see a reversal in trend.
Declining US crude oil production helps reverse four consecutive weeks of outflows as investors plough into WTI crude oil ETPs.
Fall in production in world's largest copper mining producer help revive inflows into copper ETPs.
Dovish comments by Fed chair Yellen help revive positive inflows into gold ETPs. Gold prices caught a fresh bid after a more cautious policy trajectory was inferred from Fed chair Yellen's comments early in the week boosting inflows into gold ETPs by $96.7mn. Furthermore the Fed Chair remained unsure of the durability of the recent spike in inflation reinforcing a more gradual rate normalization path in the US. However we believe the positive beat in payrolls data provides evidence of economic resilience that could allow the Federal Reserve to raise interest rates more often than projected, thereby avoiding a policy error. Silver ETPs also benefited in Gold's slipstream recording inflows for the 6th consecutive week worth $9.2mn.
Energy ETPs attract strong inflows, led by WTI crude oil. After four consecutive weeks of outflows, WTI crude oil ETPs received positive inflows worth $19.9mn. This is reflective of declining US crude oil production for the fourth month in a row. We expect this decline to continue since drilling activity has been lacklustre with 30% active oil rigs idled over the past 14 weeks. On the other hand oil production by OPEC has risen by 100,000 barrels per day in March owing to Iran and Iraq. The pre-condition laid out by Saudi Arabia to freeze output subject to Iran and other major producers following suit is casting doubts on the ability of these nations to reach an agreement at the next Doha meeting scheduled on April 17. We expect oil prices to trade a volatile range on the back of acrimonious decision making over the capping of oil production limits by OPEC though declining US oil production may help alleviate sharp price drops.
Copper ETPs attract $10.2mn of inflows amid declining production in Chile. According to data from Chile's (the world's largest copper mining producer) National Statistics Institute (INE), about 450,000 tons of copper were produced in February, marking a 7% decline in production for the first two months of the year.
Coffee ETPs garner $5.7mn inflows on the back of dry weather conditions. The probability of a deficit in the coffee crop is becoming increasingly likely due to the ongoing dry conditions in Vietnam, Columbia and parts of Brazil. Interestingly the recent appreciation of the producer's currencies against the US dollar is providing some relief to the pricing pressure faced in the international market however there is no assurance of how long this could last.
Key events to watch this week. Purchasing Managers' Indices (PMI) for the US, China and UK this week will offer further signs of a slowdown in the services sector. After setting the stage for a more gradual rate normalization path by Fed chair Yellen, investors will focus on the minutes of the March meeting on Wednesday for clues on the timing of the next rate rise. While Thursday sees the unveiling of the minutes of the ECBs March meeting.
Video Presentation
Aneeka Gupta, Research Analyst at ETF Securities provides an analysis of last week's performance, flow and trading activity in commodity exchange traded products and a look at the week ahead.
For more information contact
ETF Securities Research team
ETF Securities (UK) Limited
T +44 (0) 207 448 4336
E info@etfsecurities.com
Important Information
General
This communication has been provided by ETF Securities (UK) Limited ("ETFS UK") which is authorised and regulated by the United Kingdom Financial Conduct Authority.
Fortsatt starkt resultat från US Global Jets fond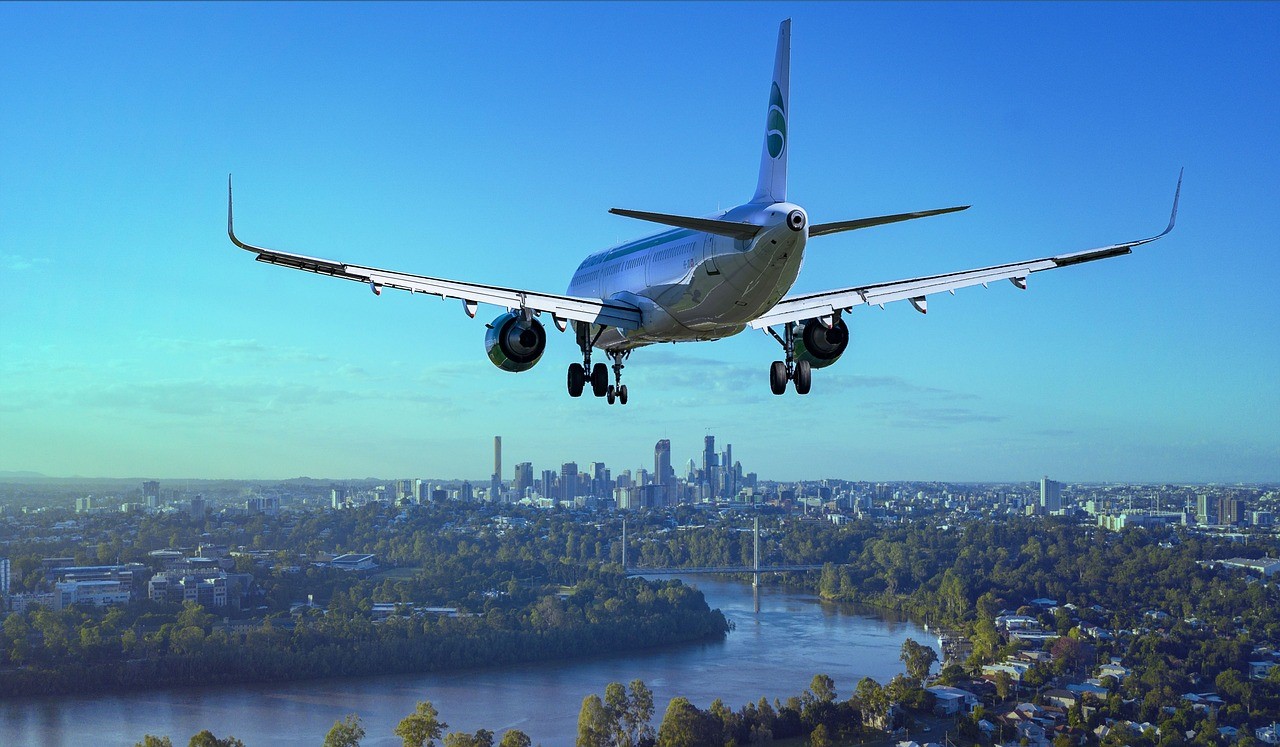 U.S. Global Investors Frank Holmes gick med Steve Darling från Proactive till för att ge insikter i företagets US Global Jets-fond, som initierades 2015. Fondens resultat och flygindustrin har sett en återhämtning efter de utmaningar som covid-19-pandemin medfört. Holmes utvecklade de faktorer som driver fondens resultat och diskuterade nyckelutvecklingen inom flygsektorn.
En anmärkningsvärd utveckling är uppgraderingen av Mexikos flygsäkerhetsklassificering från kategori 2 tillbaka till kategori 1 av Federal Aviation Administration (FAA) förra veckan. Denna uppgradering återspeglar förbättrade säkerhetsstandarder och är en positiv indikator för Mexikos flygindustri.
Holmes lyfte också fram en intressant historisk trend inom flygbranschen. Flygbolag har historiskt sett uppvisat ett omvänt förhållande till oljepriserna. När oljepriserna stiger tenderar flygbolagsaktier att underprestera, medan de tenderar att överträffa när oljepriserna sjunker. Denna unika relation kan erbjuda attraktiva ingångspunkter för investerare som vill få exponering mot den globala flygindustrin, särskilt i tider av fluktuerande oljepriser.
Återhämtningen av U.S. Global Jets-fonden och den positiva utvecklingen inom flygsektorn visar branschens motståndskraft när det gäller att övervinna utmaningar och anpassa sig till förändrade marknadsförhållanden. Holmes insikter kastar ljus över investeringsmöjligheterna inom flygsektorn och erbjuder värdefulla överväganden för investerare som är intresserade av denna dynamiska industri.
Handla JETS
HANetf U.S. Global Jets UCITS ETF är en europeisk börshandlad fond som handlas på bland annat London Stock Exchange och tyska Xetra.
Det betyder att det går att handla andelar i denna ETF genom de flesta svenska banker och Internetmäklare, till exempel DEGIRO, Nordnet, Aktieinvest och Avanza.
EL49 ETF investerar i europeiska företagsobligationer med alla löptider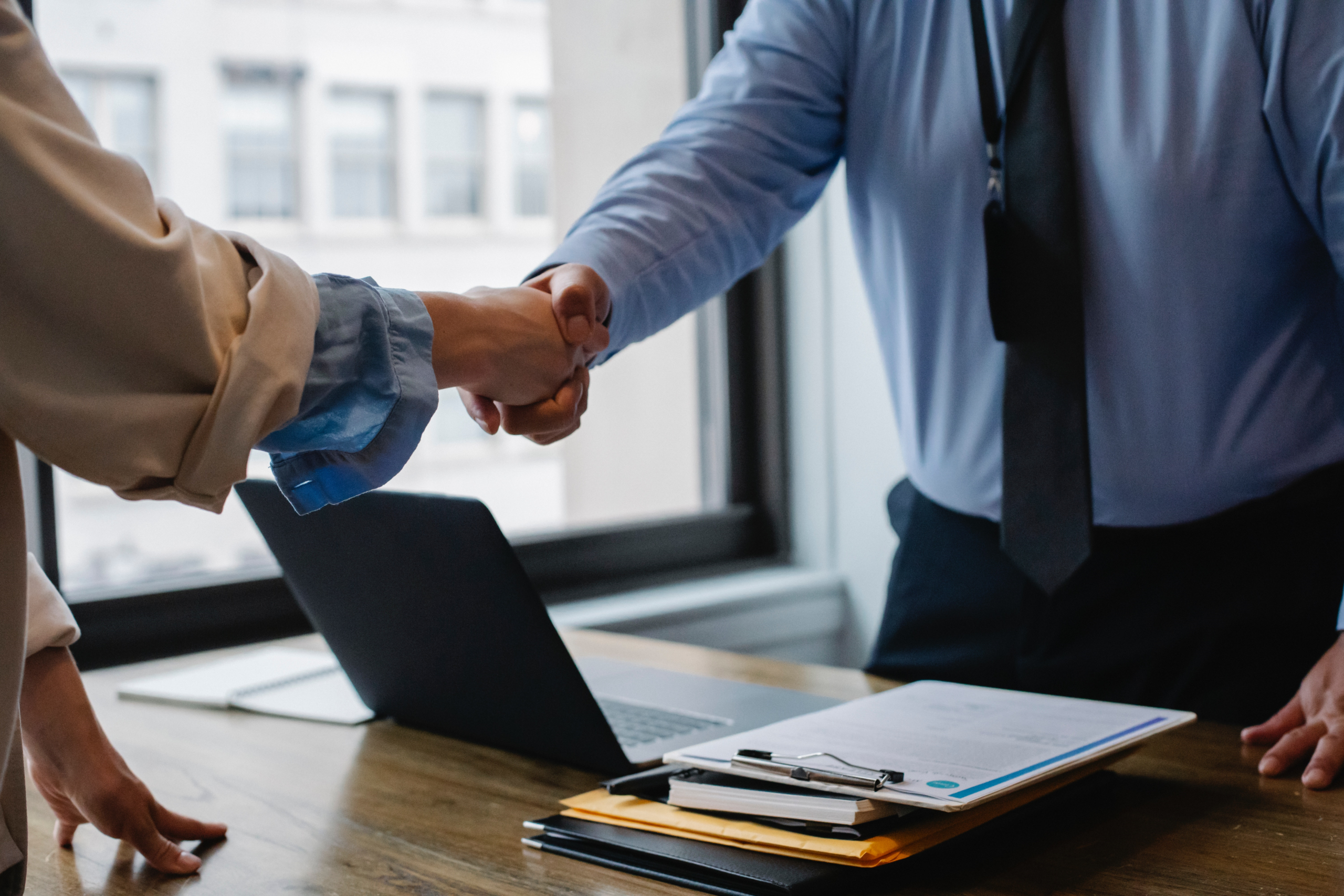 Deka iBoxx EUR Liquid Corporates Diversified UCITS ETF (EL49 ETF) investerar i företagsobligationer med fokus på Europa. Denna ETF innehar hela utbudet av obligationsförfall. De underliggande obligationerna har Investment Grade-betyg. ETF har en valutaexponering i EUR. Ränteintäkterna (kuponger) i fonden delas ut till investerarna (kvartalsvis).
Den totala kostnadskvoten uppgår till 0,20 % p.a.. Fonden replikerar det underliggande indexets utveckling genom att köpa alla indexbeståndsdelar (full replikering). Deka iBoxx EUR Liquid Corporates Diversified UCITS ETF har tillgångar på 290 miljoner euro under förvaltning. ETFen är äldre än 5 år och har sin hemvist i Tyskland.
Mål
Deka iBoxx EUR Liquid Non-Financials Diversified UCITS ETF är en UCITS IV-kompatibel börshandlad fond som är registrerad i Tyskland. Fondens mål är att följa utvecklingen för iBoxx € Liquid Non-Financials Diversified Index (Price Index). Det maximala antalet företagsobligationer i indexet är begränsat till 40.
Investeringsstrategi
Deka iBoxx EUR Liquid Corporates Diversified UCITS ETF strävar efter att spåra iBoxx® EUR Liquid Corporates Diversified-index. Indexet iBoxx® EUR Liquid Corporates Diversified spårar företagsobligationer i euro från emittenter vars huvudkontor finns i ett euroland eller i Danmark, Norge, Sverige, Schweiz eller Storbritannien.
Handla EL49 ETF
Deka iBoxx EUR Liquid Corporates Diversified UCITS ETF (EL49 ETF) är en europeisk börshandlad fond. Denna fond handlas på flera olika börser, till exempel Deutsche Boerse Xetra,
Det betyder att det går att handla andelar i denna ETF genom de flesta svenska banker och Internetmäklare, till exempel DEGIRO, Nordnet, Aktieinvest och Avanza.
Börsnoteringar
| | | |
| --- | --- | --- |
| Börs | Valuta | Kortnamn |
| gettex | EUR | EL49 |
| Stuttgart Stock Exchange | EUR | EL49 |
| XETRA | EUR | EL49 |
Hur viktig är en Bitcoin ETF för priset på Bitcoin?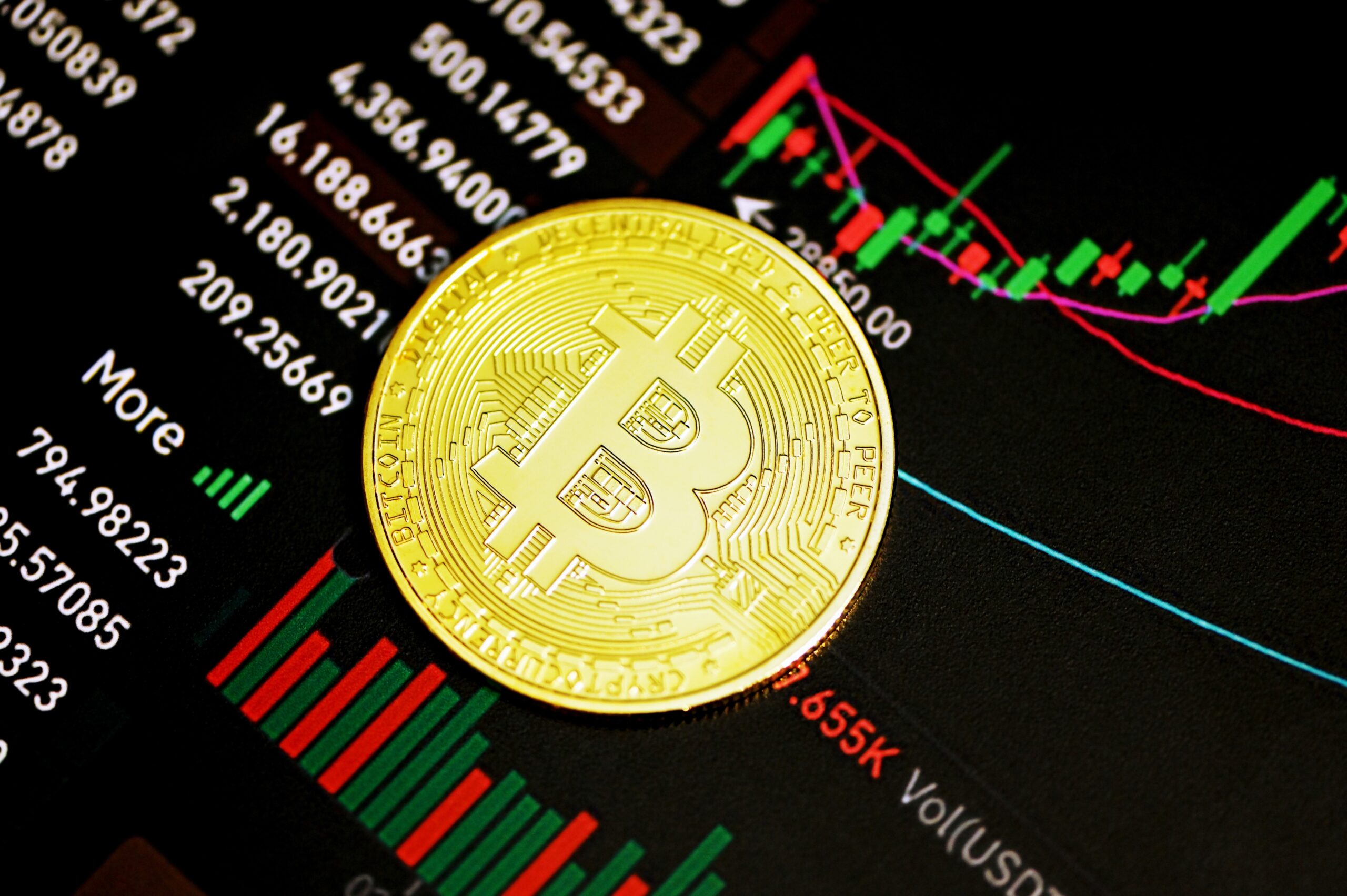 En Bitcoin ETF är en typ av investering som spårar priset på Bitcoin. Det fungerar som en börshandlad fond, precis som aktier eller obligationer. Skillnaden är att denna fond bara har bitcoins. Således kan du tjäna eller förlora pengar med Bitcoin utan att behöva äga dem.
Låter bra, eller hur? Tja, alla håller inte med. Vissa analytiker tror att en Bitcoin ETF kan skjuta i höjden och locka fler institutionella investerare, som banker eller pensionsfonder. Andra anser dock att en Bitcoin ETF är onödig och kan skada den decentraliserade och rebelliska essensen av Bitcoin. Som Adam Black, VD för Blockstream, ett företag som utvecklar teknologi för Bitcoin, som sa att Bitcoin ETF:er är "en våt dröm på Wall Street" och att han inte behöver dem.
Vem är Adam Black?
Tja, han är en av Bitcoins fäder, skaparen av Blockstream och ett kryptogeni. Utan tvekan vet han mycket om teknik och Bitcoin. Men kan du också om ekonomi och finans? Det är mer diskutabelt.
Nyligen gjorde Adam Black en mycket djärv förutsägelse. Han sa att Bitcoin skulle nå $150 000 innan nästa halvering. Halveringen är händelsen som halverar belöningen för att bryta Bitcoin. Enligt honom skulle detta orsaka en brist på Bitcoin och en ökning av dess pris.
Har Adam Black rätt eller drömmer han bara? Tja, vi vet inte. Vad vi vet är att Adam Black har blivit rik på Bitcoin. För han var en av de första som köpte den när den var värd slantar. Så vem som helst är optimistisk.
Nu är Bitcoin-gemenskapen väldigt mångsidig och kan inte reduceras till en enda ideologi. Det finns allt, som på ett apotek.
Å ena sidan finns det de som tror på Bitcoin som ett sätt att frigöra sig från det traditionella finansiella systemet, som de anser är korrupt och förtryckande. De är libertarianer och anarkokapitalister, som försvarar individuell suveränitet och den fria marknaden. För dem är Bitcoin mer än en valuta, det är en livsfilosofi. Och av denna anledning avvisar de alla typer av mellanhänder eller reglering som inkräktar på deras frihet.
Å andra sidan finns det de som ser Bitcoin som en möjlighet att tjäna pengar, utan att bry sig särskilt mycket om dess ursprung eller syfte. De är pragmatikerna, som bara försöker öka sin rikedom och dra fördel av marknadsfluktuationer. För dem är Bitcoin bara en annan tillgång, som guld eller aktier. Och av denna anledning accepterar de ankomsten av institutionella investerare, såsom banker eller investeringsfonder, vilket kan öka efterfrågan och priset på Bitcoin.
Vem har rätt?
Det beror väl på hur man ser på det. Sanningen är att båda grupperna bidrar till utvecklingen och spridningen av Bitcoin, om än med olika motiv och förväntningar. Det viktiga är att de respekterar mångfalden och mångfalden av åsikter, och att de inte låter sig ryckas med av fanatism eller själviskhet.
En Bitcoin ETF är inte nödvändig. Det är vad vissa Bitcoin-purister säger, som föredrar att stanna utanför det traditionella finansiella systemet. Och de har delvis rätt. Bitcoin har kommit så här långt utan behov av en ETF. Och den kommer att fortsätta växa med eller utan den.
Men vad händer om vi vill att Bitcoin ska nå fler människor? Vad händer om vi vill göra Bitcoin mer tillgängligt, säkrare och mer flytande? Då kan en Bitcoin ETF vara en bra idé. Eller åtminstone ingen dålig idé.
En Bitcoin ETF skulle tillåta många investerare att delta i Bitcoin-marknaden utan att behöva köpa den direkt. På så sätt kunde de diversifiera sin portfölj, minska sina risker och dra nytta av möjligheter. Vad är fel med det? Vi kan inte försvara den fria marknaden och samtidigt begränsa den med dogmer. För då är du inte längre ledig. Och Bitcoin är frihet.
Om du vill investera i Bitcoin behöver du inte bara välja en färg. Man kan vara lite röd, lite grön, lite blå eller lite gul. Eller ännu bättre, du kan vara en komplett regnbåge.
Vad har mellanhänder med Bitcoin att göra? Det beror väl på hur du ser dem. Du kan se dem som inkräktare som vill dra fördel av dina pengar och din frihet. Eller så kan du se dem som allierade som gör det lättare för dig att komma åt och använda Bitcoin.
Bitcoin är en medborgarrörelse, det är klart. Det beror inte på någon regering eller någon central myndighet. Men det betyder inte att du måste vara ensam i Bitcoins värld. Du kan umgås med andra människor som delar dina intressen och mål. Du kan vara en del av en fond, ett företag eller en gemenskap. På så sätt kan ni samarbeta, lära och växa tillsammans.
Bitcoin är inte bara för individualister. Det är också för mer sällskapliga varelser. Det viktiga är att du respekterar var och ens mångfald och autonomi.
Nu är en Bitcoin ETF en börshandlad investeringsfond som replikerar värdet på Bitcoin. På så sätt behöver du inte komplicera ditt liv med digitala plånböcker, privata nycklar eller QR-koder. Du behöver bara öppna ditt mäklarkonto och köpa din Bitcoin ETF som vilken annan tillgång som helst.
Vilka fördelar har detta?
Tja, enligt vissa analytiker, många. Å ena sidan skulle det göra Bitcoin enklare och säkrare för traditionella investerare, såsom banker, fonder eller privatpersoner, att köpa. Å andra sidan skulle efterfrågan och priset på Bitcoin öka, eftersom det skulle finnas fler intresserade av det.
Och vilka nackdelar har det? Tja, enligt andra analytiker, många också. Å ena sidan skulle det få Bitcoin att förlora sin decentraliserade och rebelliska essens, genom att underkasta sig reglerna och mellanhänderna i det traditionella finansiella systemet. Å andra sidan kan det leda till mer volatilitet och spekulation i priset på Bitcoin eftersom det skulle bero på utbud och efterfrågan på marknaden.
Vem har anledningen? Säkert båda och ingetdera. Det enda vi vet är att en Bitcoin ETF inte existerar ännu, även om det är flera projekt på gång. Och om det någonsin godkänns kan det ha en betydande inverkan på priset på Bitcoin, både på kort och lång sikt. Men det kommer också att bero på andra faktorer, som användaradoption av Bitcoin, tekniska innovationer och juridiska bestämmelser.
Skulle det vara bra att ha en Bitcoin ETF? Självklart. Varför inte? Om det gynnar priset, desto bättre.