Beyond Advisors' US Vegan Climate ETF Puts Focus On Investing For Animals and the Environment
Proposed US Vegan Climate ETF to track the US Vegan Climate Index, an index designed to focus on cruelty-free and sustainable companies.
Beyond Advisors has filed a registration statement with the U.S. Securities and Exchange Commission for the proposed launch of the US Vegan Climate ETF. It is anticipated to list with ticker VEGN on the New York Stock Exchange in January 2019.
The US Vegan Climate ETF will be managed to track the US Vegan Climate Index, which was launched by Beyond Advisors in June 2018. Since then it has been independently calculated and published real-time by Solactive AG with index prices published real-time by the Stuttgart Stock Exchange, and on Bloomberg and Reuters terminals under the ticker VEGAN as well as reported daily on the Solactive website.
The US Vegan Climate Index is a passive, rules-based index of U.S. large cap stocks, screened according to vegan and climate-conscious principles.
Beyond Advisors is screening the Solactive US Large Cap Index, made up of the largest approximately 500 stocks in the US market, to exclude stocks of companies whose business activities include the following:
Animals
Animal testing
Animal-derived products, animal farming, and other exploitation activities
Animals in sport and entertainment
Research, development, and use of genetically engineered animals
Planet
Extraction or refining, or services principally related to the extraction or refining, of fossil fuels
Burning of fossil fuels for energy production
Other activities having a significant negative environmental impact (e.g., high carbon intensity activities, high climate change impact, habitat destruction), unless the applicable company undertakes positive initiatives that effectively address those impacts
People
Tobacco products
Armaments and products specifically designed for military and defense uses
Contributions to the abuse of human rights or lack of robust, detailed, and independently published policies covering human rights and child/forced labor
The construction methodology proactively replaces exposures to those industry groups where exposures are greatly diminished with stocks in the same industry group in the mid-capitalisation band provided they are not engaging in these prohibited activities. This enables the Index to gain exposure to smaller companies delivering similar products and services but without harming animals, people or the planet.
"The depth and breadth of the ethical research involves a deep dive into a company's activities, subsidiaries and products to arrive at a Pass, Fail and, where appropriate, to identify as a candidate for ongoing engagement," said Lee Coates, Head of Ethical Screening. "This level of scrutiny has not, as far as we are aware, ever been as deeply embedded in the investment philosophy of a financial product".
The UN Intergovernmental Panel on Climate Change (IPCC) report published 8 October 2018 encouraged rapid, far-reaching and unprecedented changes in all aspects of society to maintain temperature rise below 1.5degC, with actions to reduce greenhouse gas emissions including a reduction in the use of fossil fuels and protection of forests at risk from the demands of animal production. Livestock was already found in the study published by the WorldWatch Institute to be responsible for 51% of greenhouse gas emissions.
By being both zero animal exploitation and zero fossil fuel the US Vegan Climate Index has a carbon footprint well below the Solactive US Large Cap Index as well as reporting significantly lower waste generation and fresh water utilization (as calculated by Impact-Cubed).
The US Vegan Climate ETF is expected to be available for investment in January 2019 with estimated expense ratios of 0.60%.
Disclosures:
The fund's investment objectives, risks, charges and expenses must be considered carefully before investing. The prospectus contains this and other important information about the investment company, and it may be obtained by visiting www.veganetf.com, when available. Read it carefully before investing
The information in this communication is not complete and may be changed. We may not sell these securities until the registration statement filed with the Securities and Exchange Commission is effective. This communication is not an offer to sell these securities and is not soliciting an offer to buy these securities in any state where the offer or sale is not permitted.
Investing involves risk, including the possible loss of principal. Shares of any ETF are bought and sold at market price (not NAV), may trade at a discount or premium to NAV and are not individually redeemed from the Fund. Brokerage commissions will reduce returns. Investments in mid-cap securities involve additional risk such as limited liquidity and greater volatility. The index methodology may cause the Fund to underperform the broader equity market or other funds which do not utilize such criteria. The Fund's return may not match or achieve a high degree of correlation with the return of the underlying Index. To the extent the Fund utilizes a representative sampling approach, it may experience tracking error to a greater extent than if the Fund had sought to replicate the Index.
The US Vegan Climate ETF is distributed by Quasar Distributors, LLC.
About Beyond Advisors:
Beyond Advisors IC is a Jersey-based company owned by three experienced investment professionals who follow a vegan lifestyle. Since 2017, Beyond Advisors has developed screening policies to help investors who seek to avoid supporting companies harming animals and the environment achieve their goals. Beyond Advisors is alone in having created a disciplined and repeatable process for developing indices that satisfy the investing preference of vegans, Its policies are equally relevant to animal lovers and environmentalists, for whom the issues of animal testing, climate change and environmental pollution are also a matter of concern.
NiC0 ETC den enda fysiskt uppbackade koldioxidneutrala nickel ETC som finns på den europeiska marknaden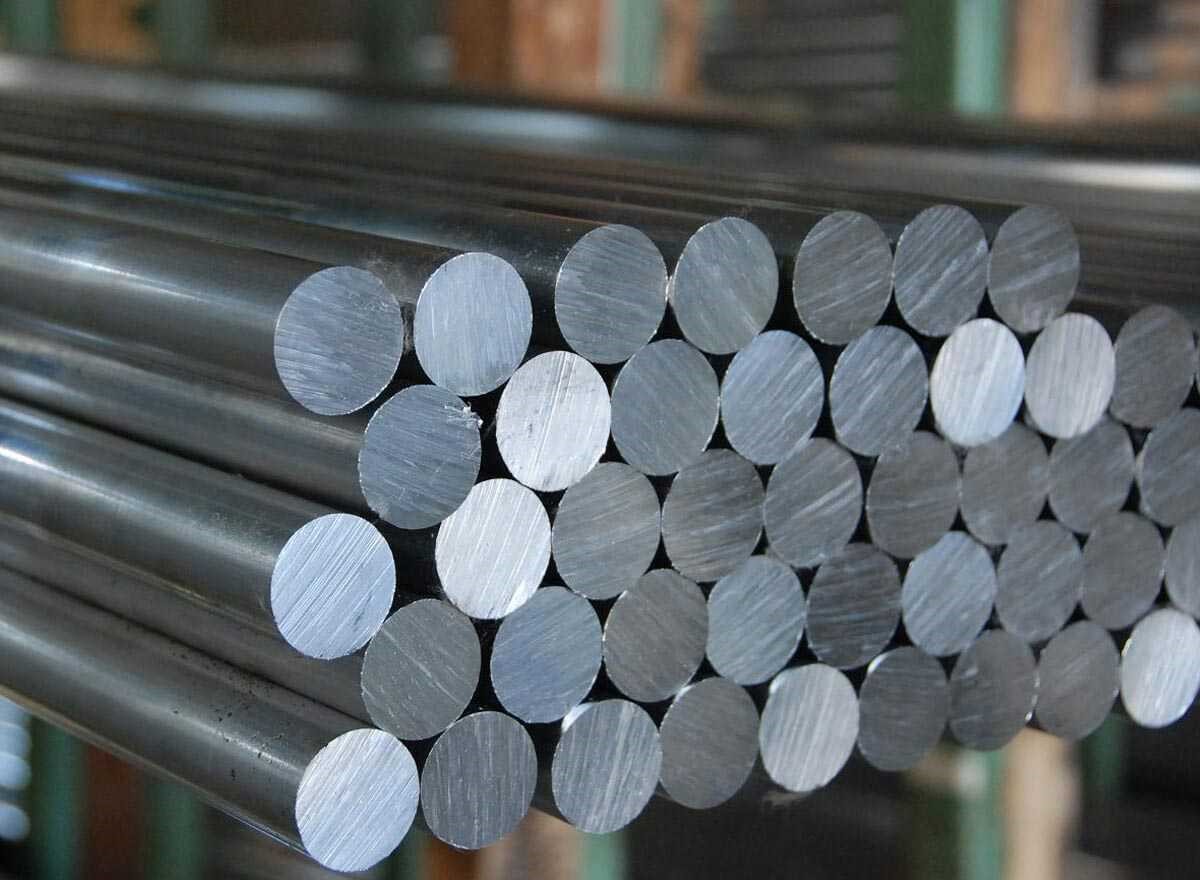 Elementum Physical Carbon Neutral Nickel ETC (NiC0 ETC) är den enda fysiskt uppbackade koldioxidneutrala nickel ETC som finns på den europeiska marknaden.
Fysiskt uppbackad med allokerat koldioxidneutralt nickel i lager
Ägarskap spåras med Distributed Ledger Technology
Vad är koldioxidneutralt nickel?
Carbon Neutral Nickel, är Norilsk Nickels banbrytande nickelprodukt som kommer med noll koldioxidavtryck. Nickeln uppfyller LME:s fysiska kontraktsspecifikationer inklusive renhet och kvalitet samt kommer med oberoende verifierade koldioxidkompensationscertifikat för kvarvarande koldioxidutsläpp. Koldioxidkompensationscertifikaten genereras från verkliga koldioxidreducerande driftsförbättringar vid Norilsks gruv-, raffinerings- och driftanläggningar.
Varför koldioxidneutralt nickel?
Klimatförändringar är en ständigt närvarande risk och vi kan se miljöskadorna över hela världen med stigande globala temperaturer. Nickel är oumbärligt i elbilsbatterier och batterilagring och en av nyckelmetallerna i övergången till en koldioxidfri ekonomi. Enligt IEA kommer ett framgångsrikt genomförande av det nuvarande klimatlöften från Parisavtalet fortfarande att lämna cirka 22 miljarder ton CO2-utsläpp år 2050! Carbon Neutral Nickel är ett banbrytande initiativ av Norilsk Nickel för att erbjuda investerare bättre förvaltning av sina tillgångar och möjligheten att förändra och på ett meningsfullt sätt påverka metallindustrin.
Hur skapar Norilsk sitt koldioxidneutrala nickel?
Norilsk Nickel har en av de lägsta koldioxidutsläppsproduktionsprocesserna i världen med tanke på sin blandning av vattenkraft, kärnkraft och naturgasdrivna raffineringsverksamheter. Efter att ha producerat dess lågkolhaltiga nickel, kopplas koldioxidkompensationscertifikat till en specifik sats nickel för att göra den koldioxidneutral. Koldioxidkompensationscertifikat skapas från verkliga energieffektivitets- och utsläppsförbättringar för Norilsks verksamhet. Dessa verifieras sedan oberoende av ledande internationella kolcertifierings- och verifieringsföretag för att bekräfta nickelets nollkoldioxidklassificering. Carbon Neutral Nickel kommer med förbättrad säkerhet och transparens med sina koldioxidcertifikat och koldioxidavtryck registrerade i blockchain för att skapa oföränderliga poster.
Prissättning av koldioxidneutralt nickel?
Kolneutralt nickel är prissatt med en premie på 793 $ jämfört med det officiella kontantpriset för LME Nickel. Premien beräknas baserat på kostnaden för kolterminer och är fast för livslängden för varje parti nickel. Investerare i GPF Carbon Neutral Nickel ETC kommer därför endast att exponeras för den underliggande prisutvecklingen för nickel och alla förändringar i kostnaden för kolterminer mellan ett skapande och efterföljande inlösenorder kommer att bäras av GPF.
Handla NiC0 ETC
Elementum Physical Carbon Neutral Nickel ETC (NiC0 ETC) är en helt säkerställd börshandlad råvara (ETC) som handlas på Vienna Stock Exchange.
Vienna Stock Exchange är en marknad som få svenska banker och nätmäklare erbjuder access till, men DEGIRO gör det.
Börsnoteringar
| | | | |
| --- | --- | --- | --- |
| Börs | Valuta | Kortnamn | ISIN |
| Vienna Stock Exchange | USD | NiC0 | XS2373073993 |
IBC9 ETF investerar i företagsobligationer från hela världen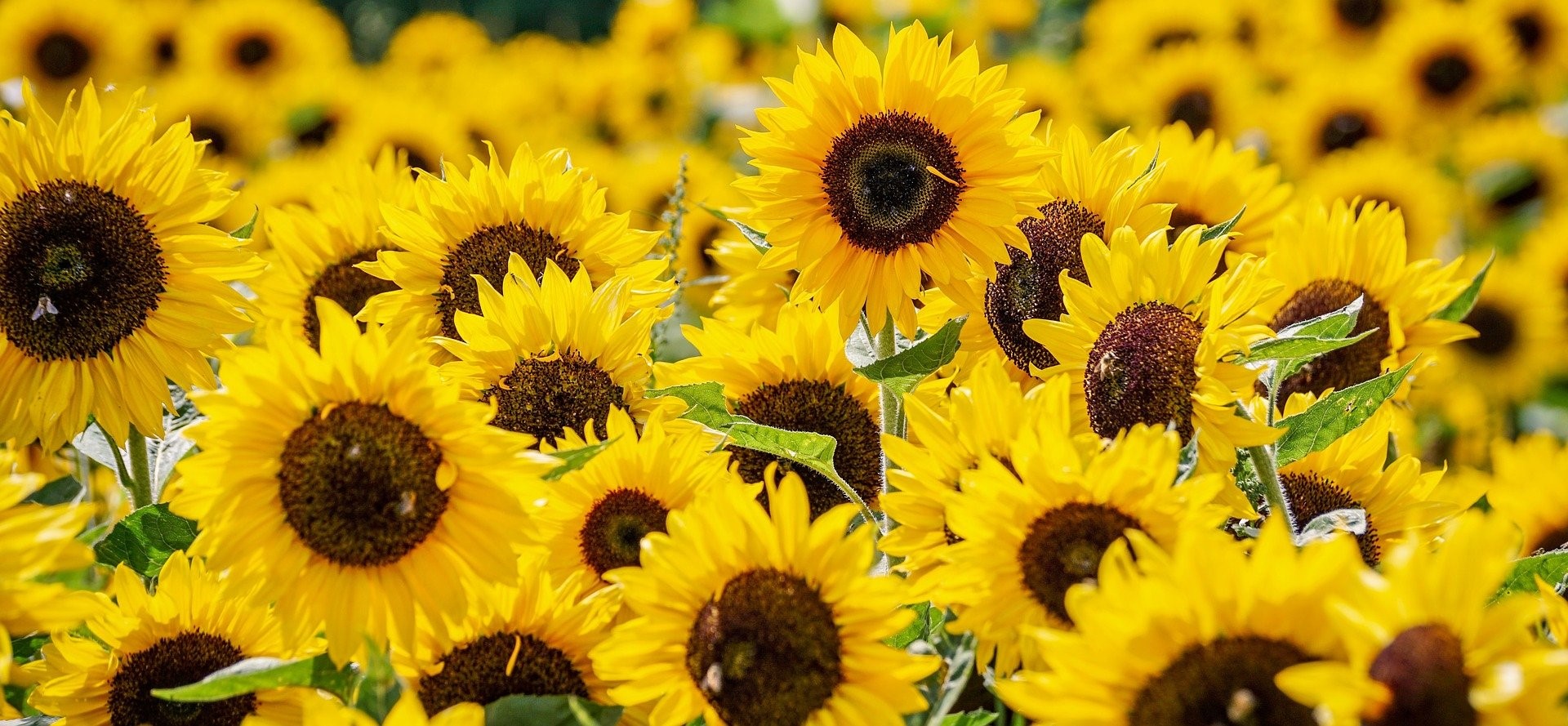 iShares Global High Yield Corporate Bond UCITS ETF (IBC9 ETF) investerar i företagsobligationer med fokus på World. ETF:en innehar hela utbudet av obligationsförfall. De underliggande obligationerna har Sub Investment Grade-betyg. Ränteintäkterna (kuponger) i fonden delas ut till investerarna (halvårsvis).
Den totala kostnadskvoten uppgår till 0,50 % p.a. Fonden replikerar resultatet för det underliggande indexet genom att köpa ett urval av de mest relevanta indexbeståndsdelarna (samplingsteknik). iShares Global High Yield Corporate Bond UCITS ETF är en stor ETF med tillgångar på 811 miljoner euro under förvaltning. IBC9 ETF är äldre än 5 år och har sin hemvist i Irland.
Varför IBC9?
Diversifierad exponering mot obligationer med kreditbetyg under investeringsgrad (känd som högavkastande obligationer)
Direktinvesteringar i företagsobligationer inom alla sektorer (industri, allmännyttiga och finansiella företag)
Utvecklad marknadsexponering med hög avkastning
Investeringsmål
Fonden strävar efter att följa resultatet för ett index som består av högavkastande företagsobligationer från emittenter på utvecklade marknader.
Investeringsstrategi
iBoxx® Global Developed Markets Liquid High Yield Capped-index följer den globala utvecklade högavkastande företagsmarknaden.
Handla IBC9 ETF
iShares Global High Yield Corporate Bond UCITS ETF (IBC9 ETF) är en europeisk börshandlad fond. Denna fond handlas på flera olika börser, till exempel Borsa Italiana, Deutsche Boerse Xetra och London Stock Exchange. Av den anledningen förekommer olika kortnamn på samma börshandlade fond.
Det betyder att det går att handla andelar i denna ETF genom de flesta svenska banker och Internetmäklare, till exempel DEGIRO, Nordnet och Avanza.
Börsnotering
| | | |
| --- | --- | --- |
| Börs | Valuta | Kortnamn |
| gettex | EUR | IBC9 |
| Stuttgart Stock Exchange | EUR | IBC9 |
| Borsa Italiana | EUR | HYLD |
| London Stock Exchange | USD | HYLD |
| London Stock Exchange | GBP | IGHY |
| SIX Swiss Exchange | CHF | HYLD |
| XETRA | EUR | IBC9 |
Största innehav
| | |
| --- | --- |
| Emittent | Vikt (%) |
| FORD MOTOR CREDIT COMPANY LLC | 2.45 |
| CENTENE CORPORATION | 2.16 |
| OCCIDENTAL PETROLEUM CORPORATION | 1.60 |
| SPRINT LLC | 1.50 |
| HCA INC | 1.50 |
| TEVA PHARMACEUTICAL FINANCE NETHERLANDS III BV | 1.43 |
| TELECOM ITALIA SPA | 1.36 |
| VODAFONE GROUP PLC | 1.23 |
| T-MOBILE USA INC | 1.20 |
| ONEMAIN FINANCE CORP | 1.19 |
Innehav kan komma att förändras
FAMMWF ETF investerar i finansiella företag från hela världen med höga ESG-betyg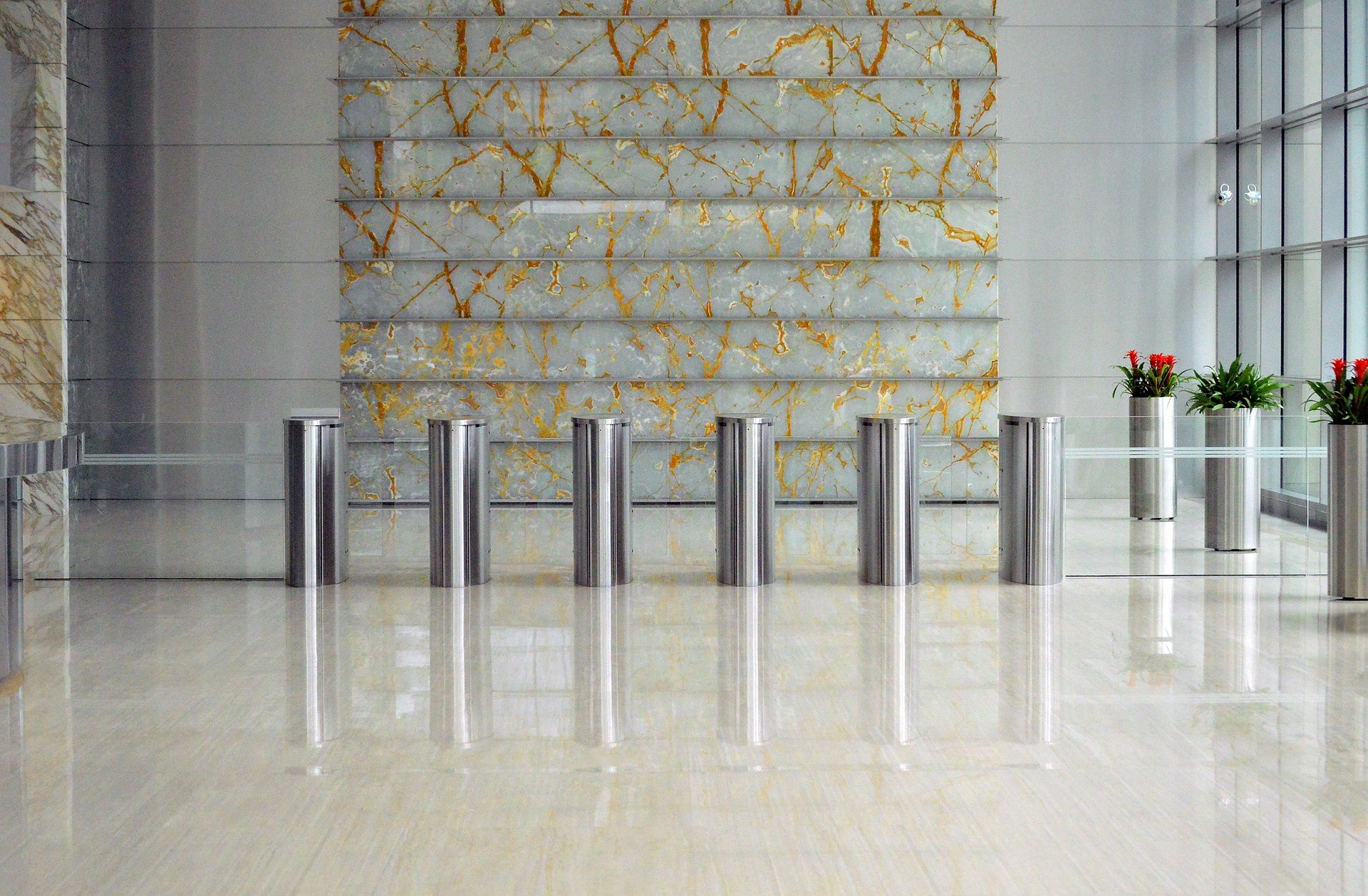 Fineco AM MSCI World Financials ESG Leaders UCITS ETF EUR Acc (FAMMWF ETF) investerar i aktier med fokus Social/Environmental, Finance, Global. Utdelningar återinvesteras i fonden (ackumulering).
Den totala kostnadskvoten är 0,38 % per år. Fonden replikerar syntetiskt det underliggande indexets utveckling med en swap. ETF har varit aktiv i mindre än 1 år och är skattemässigt hemvist i Irland.
Strategi
MSCI World Financials ESG Leaders-index spårar finanssektorn. Aktierna som ingår filtreras enligt ESG-kriterier (miljö, social och bolagsstyrning).
Information
Fondens investeringsmål är att uppnå långsiktig kapitaltillväxt. Fonden strävar efter att uppnå sitt investeringsmål genom att spåra resultatet för MSCI World Financials ESG Leaders Index ("Referensindex", som beskrivs nedan under underrubriken "Beskrivning av referensindex") samtidigt som den minimerar så långt det är möjligt tracking error mellan fondens och referensindexets resultat.
Handla FAMMWF ETF
Fineco AM MSCI World Financials ESG Leaders UCITS ETF EUR Acc (FAMMWF ETF) är en europeisk börshandlad fond som handlas på Borsa Italiana.
Borsa Italiana är en marknad som få svenska banker och nätmäklare erbjuder access till, men DEGIRO gör det.
Börsnoteringar
| | | |
| --- | --- | --- |
| Börs | Valuta | Kortnamn |
| Borsa Italiana | EUR | FAMMWF |