Två ETFer med tvåsiffrig avkastning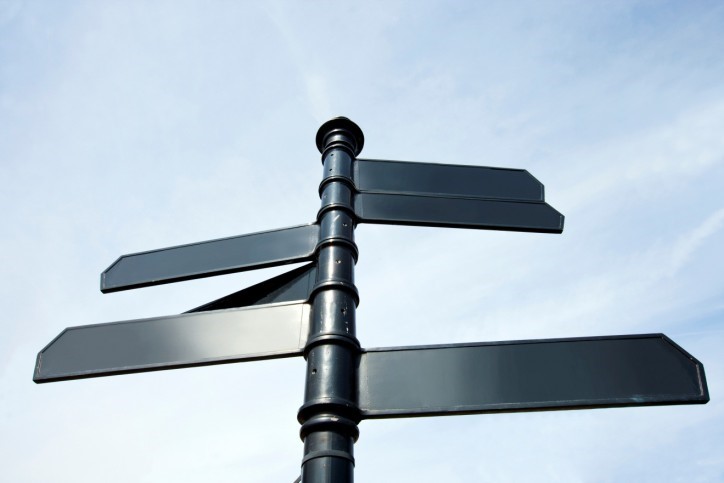 Två ETFer med tvåsiffrig avkastning. Marknadsklimatet har varit tämligen utmanande för investerare som letar efter stadiga utdelningar. Traditionella räntebärande tillgångar ger för närvarande en minimal avkastning och vissa misslyckas till och med att leverera en avkastning som överstiger inflationen. I jakten efter högre avkastning lockas investerare ibland till mer riskfyllda tillgångar.
Obligationer hade en fruktansvärd utveckling förra året då investerare till slut insåg att de tre decennium långa bull-marknaden närmar sig sitt slut. Situationen ändrades tidigare i år eftersom många investerare sökt skydd i "säkerhet" av obligationer på grund av tillväxtmarknadernas turbulens och oron för den ekonomiska återhämtningen.
Däremot kommer FED sannolikt kvar på sitt inslagna spår även om ekonomin och arbetsmarknaden fortsätter att förbättras. Således kommer kostnaden att bli högre, något som resulterar i alternativförluster för obligationsinnehavarna. Högavkastande skräpobligationer i synnerhet ser väldigt riskabelt ut just nu. De flesta högavkastande aktier återfinns i defensiva sektorer, som tenderar att prestera sämre i en stigande börsmiljö.
Hög utdelning, det vill säga en hög avkastning kan även indikera låg framtida tillväxtpotential. Särskilt om hög direktavkastning är ett resultat av fallande aktiekurs, kan aktien vara riskabel och utdelningen kan vara ohållbar. Det finns emellertid en del okonventionella tillgångsslag och produkter som i dag har hög avkastning och en stabil avkastningspotential. Av den anledningen tittar vi i denna text närmare på två ETFer med tvåsiffrig avkastning.
Private Equity ETF, ett bra sätt att dra fördel av ett starkt momentum inom Private Equity
Riskkapitalbolag hade en mycket god utveckling under 2013. Ett starkt sentiment resulterade i rekordstora inflöden, och buyout-fonder fick in 143,5 miljarder USD, den högsta nivån sedan 2008. Utsikter för den här sektorn är fortsatt positiv i och med den globala ekonomins förbättringar. Vidare, M & A och IPO sektorerna spås förblir robusta.
Om aktiemarknaden fortsätter sin positiva trend, och räntorna inte stiger, eller i alla fall inte för kraftigt, är det sannolikt att riskkapitalmarknaden behåller sitt positiva momentum. Enligt CNBC anser Tiger 21-en grupp superrika individer med en median nettoförmögenhet på 75 MUSD att det är just private equity som den bästa möjligheten under 2014. Private equity har också en låg korrelation till den bredare marknaden och ger portföljdiversifiering.
Trots att många investerare är obekant med detta hörn av finansmarknaden, är det definitivt värt en titt på grund av dess överlägsna prestanda, positiva utsikter och låga korrelation med aktiemarknaden i övrigt. Dessa faktorer tillsammans ger en lägre standardavvikelse och en lägre risk totalt i en portfölj.
Private equity-segmentet är i allmänhet inte tillgängligt för allmänheten, utan endast för de mycket välbärgade och institutionella investerare, men det finns ett sätt för privatpersoner att komma åt detta område, genom en börshandlad fond, en ETF som specialiserat sig på detta område. PowerShares Global Listed Private Equity ETF (PSP) följer Red Rocks Global Listed Private Equity Index som består av aktier, ADRs och GDRs i 40 till 75 olika private equity-bolag.
För närvarande har fonden 64 innehav där amerikanska private equity företag står för cirka 40 procent av kapitalet, följt av Storbritannien och Frankrike på 18 procent respektive 9 procent. Den fasta förvaltningskostnaden på 2,19 procent per år är förvisso hög, den högsta vi sett på en börshandlad fond, men denna ETF har gett en utmärkt avkastning historiskt. Denna ETF gav sina ägare 37,1 procent i värdeökning år 2013 och är upp cirka 6,5 procent under de senaste 3 månaderna.
Den som väljer att titta på denna ETF bör komma ihåg att detta tillgångsslag utvecklas sämre än marknaden under perioder med långvarig turbulens. Under finanskrisen utvecklades Private equity-segmentet och denna börshandlade fond i synnerhet, mycket dåligt.
Covered Call ETN, ett säkrare sätt att investera i guld med löpande intäkter
Många investerare undviker att äga guld eftersom det inte genererar någon avkastning. Vi är emellertid av den åsikten att alla investerare bör ha en exponering gentemot råvarumarknaden, även om storleken på denna exponering kan variera över tiden. Vi anser att detta bör gälla guld i synnerhet eftersom denna metall har en låg korrelation mot aktier, utgör en inflationshedge och samtidigt är en "säker" tillgång.
Efter en mycket dålig utveckling förra året har guldkursen nu återhämtat sig starkt och har stigit med mer än tolv procent under 2014. En starkare dollar och en låg inflation kan emellertid komma att stoppa den positiva utvecklingen för guldet, men i gengäld finns det långsiktigt positiva utsikter för denna ädelmetall med tanke på ett stigande välstånd hos medelklasserna i Kina och i Indien.
Credit Suisse Gold Shares Covered Call ETN (GLDI) är ett intressant och säkrare sätt att investera i de ädla metaller, samtidigt som det ger ett bra intäktsflöde. Denna ETN följer Credit Suisse NASDAQ Gold FLOWS 103 Index och använder en covered call strategi i kombination med en tänkt investering i SPDR Gold Trust ETF (GLD).
I grund och botten, investerar produkten i GLD och ställer ut köpoptioner på denna position på månadsbasis, vilket gör att det tillförs intäkter löpande till positionen. Så om guldpriserna åter rasar kommer denna produkt att ge skydd till investerarna. Den kommer emellertid att falla, om än inte lika mycket.
Potentialen på uppsidan är begränsad som en följd av de utfärdade köpoptionerna, mindre än tre (3) procent per månad, men vi förväntar oss inget enormt uppsving för guldkursen under 2014, utan ser det som ett mellanår för denna ädelmetall.
Credit Suisse Gold Shares Covered Call har en TER på 65 punkter, och ger för närvarande en direktavkastning på elva (11) procent. Notera emellertid att det är en relativt begränsad handel vilket gör att transaktionskostnaderna i form av spreaden kan bli ganska höga.
Under 2013 överträffade Credit Suisse Gold Shares Covered Call guldet med marginella 3 punkter förra året. Det är inte mycket, men inte illa alls med tanke på den enorma avkastningen av produkten gav jämfört med noll avkastning hos metallen. Produkten har ökat i värde med mer än nio (9) procent i år.
Slutsats
Oavsett om det är frågan om aktier, obligationer, börshandlade fonder eller något annat finansiellt instrument så är det osannolikt att en produkt med en hög direktavkastning skall fortsätta att generera höga utdelningar, speciellt i dagens börsklimat. Det finns emellertid undantag, och dessa okonventionella ETF har inte bara betalat en tvåsiffrig avkastning, de har också slagit marknaden och kan fortsätta att göra det under de kommande månaderna. Observera emellertid att en historisk avkastning inte är en garanti för en framtida god utveckling.
QDVA ETF ger exponering mot aktier i USA med ett högt momentum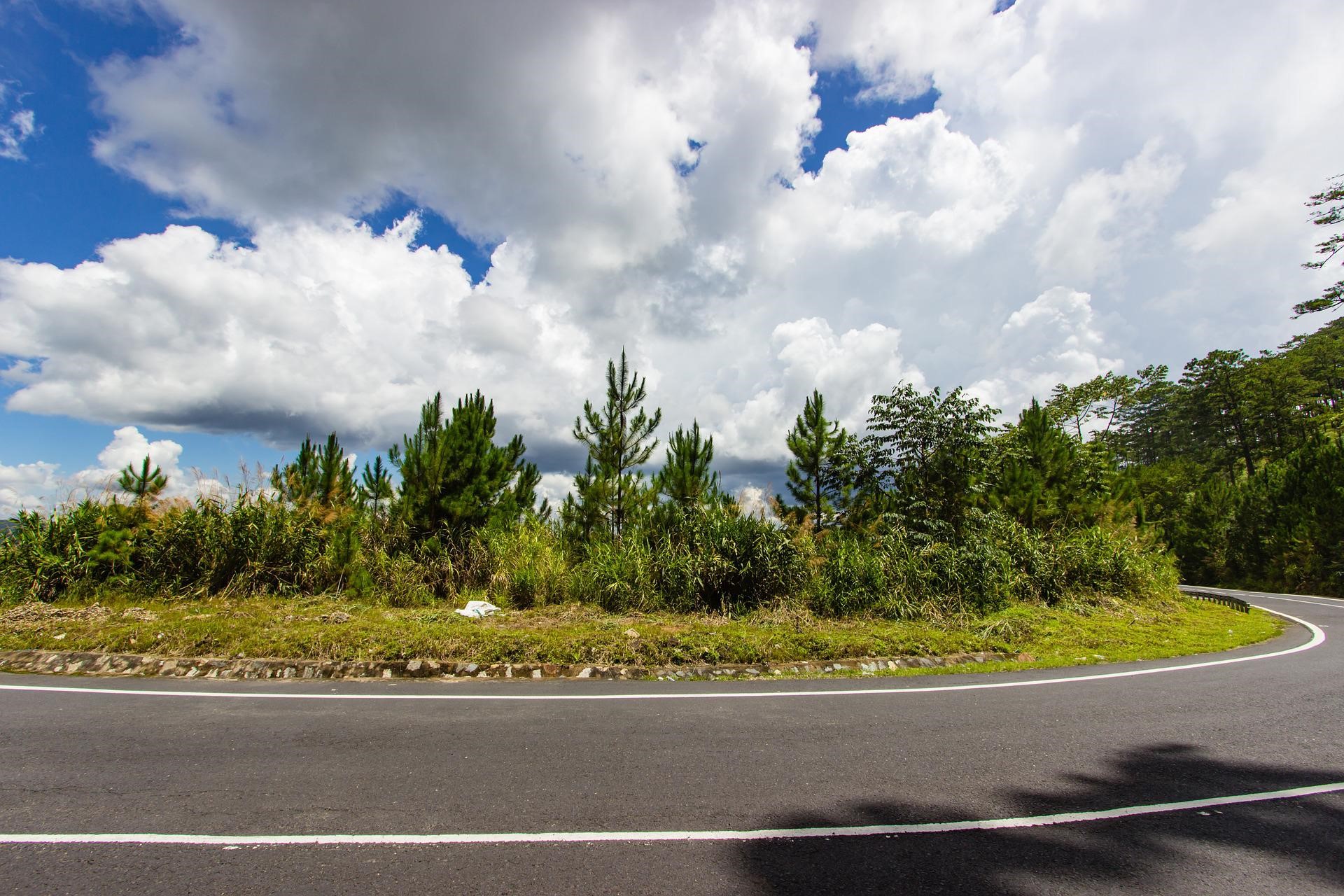 iShares Edge MSCI USA Momentum Factor UCITS ETF (QDVA ETF) investerar i aktier med fokus Momentum, USA. Utdelningarna i fonden återinvesteras (ackumulerar). MSCI USA Momentum tillåter en bred investering med låga avgifter på ca. 121 aktier.
Den totala kostnadskvoten uppgår till 0,20 % p.a. Fonden replikerar resultatet för det underliggande indexet genom att köpa ett urval av de mest relevanta indexbeståndsdelarna (samplingsteknik). iShares Edge MSCI USA Momentum Factor UCITS ETF har tillgångar på 320 miljoner GBP under förvaltning. QDVA ETF är äldre än 5 år och har sin hemvist i Irland.
Varför QDVA?
Exponering för en undergrupp av MSCI USA-aktier som har upplevt en uppåtgående kurstrend
Direktinvesteringar i amerikanska företag som har upplevt en uppåtgående pristrend
USA-exponering med fokus på aktier som har upplevt en uppåtgående kurstrend
Investeringsmål
Fonden strävar efter att spåra resultatet för ett index som består av en undergrupp av MSCI USA-aktier som har upplevt en uppåtgående kurstrend.
Investeringsstrategi
MSCI USA Momentum-index spårar aktier med högt kursmomentum från USA. Indexet består av titlar som har upplevt prisökningar under de senaste 6 och senaste 12 månaderna med antagandet att ökningarna kommer att fortsätta i framtiden.
Handla QDVA ETF
iShares Edge MSCI USA Momentum Factor UCITS ETF (QDVA ETF) är en europeisk börshandlad fond. Denna fond handlas på flera olika börser, till exempel Deutsche Boerse Xetra och London Stock Exchange. Av den anledningen förekommer olika kortnamn på samma börshandlade fond.
Det betyder att det går att handla andelar i denna ETF genom de flesta svenska banker och Internetmäklare, till exempel DEGIRO, Nordnet och Avanza.
Börsnoteringar
| | | |
| --- | --- | --- |
| Börs | Valuta | Kortnamn |
| London Stock Exchange | GBX | IUMF |
| gettex | EUR | QDVA |
| Stuttgart Stock Exchange | EUR | QDVA |
| London Stock Exchange | USD | IUMO |
| SIX Swiss Exchange | USD | IUMO |
| XETRA | EUR | QDVA |
Största innehav
| | | | | | |
| --- | --- | --- | --- | --- | --- |
| Kortnamn | Namn | Sektor | Vikt (%) | ISIN | Valuta |
| AAPL | APPLE INC | Information Technology | 5.07 | US0378331005 | USD |
| UNH | UNITEDHEALTH GROUP INC | Health Care | 4.91 | US91324P1021 | USD |
| XOM | EXXON MOBIL CORP | Energy | 4.79 | US30231G1022 | USD |
| JNJ | JOHNSON & JOHNSON | Health Care | 4.66 | US4781601046 | USD |
| CVX | CHEVRON CORP | Energy | 4.29 | US1667641005 | USD |
| PG | PROCTER & GAMBLE | Consumer Staples | 4.20 | US7427181091 | USD |
| ABBV | ABBVIE INC | Health Care | 3.95 | US00287Y1091 | USD |
| LLY | ELI LILLY | Health Care | 3.87 | US5324571083 | USD |
| BRKB | BERKSHIRE HATHAWAY INC CLASS B | Financials | 3.86 | US0846707026 | USD |
| PFE | PFIZER INC | Health Care | 3.31 | US7170811035 | USD |
Innehav kan komma att förändras
Cryptoassets of the Month: May 2023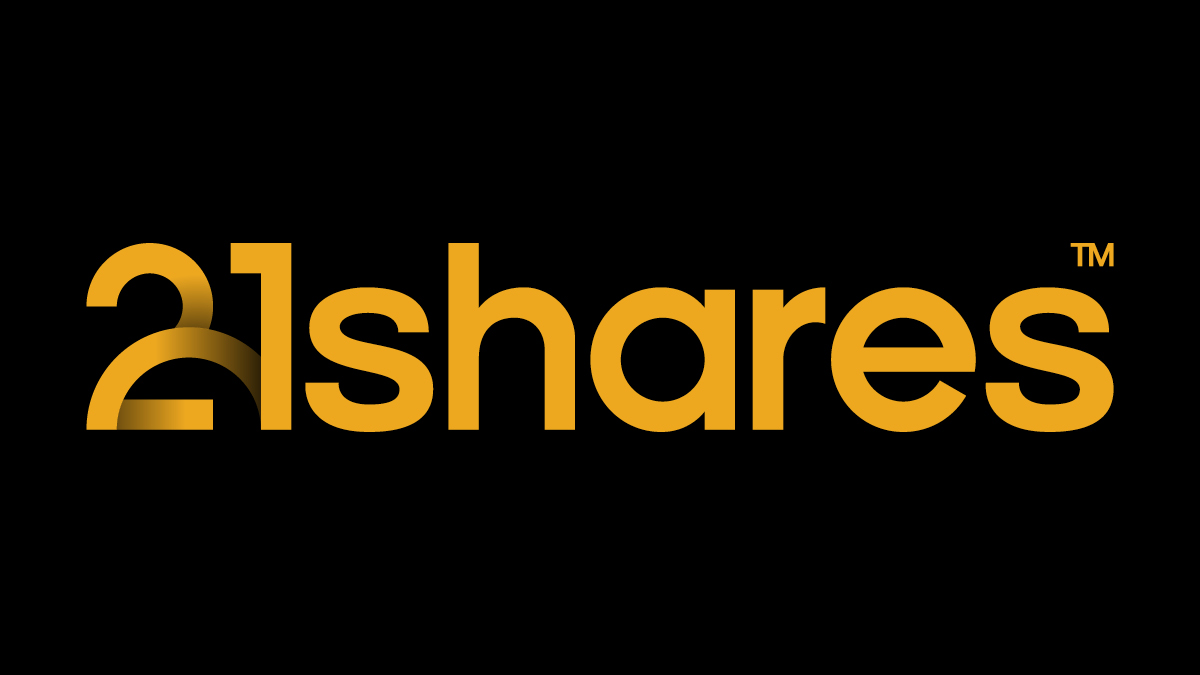 Every month, our research team will present the cryptoassets of the month that increased or dropped in value by more than 15%. With a data-driven approach, we highlight the most important developments and events causing price movements.
Figure 1 – 30-Day Performance: Cryptoassets of the Month vs. Traditional Asset Classes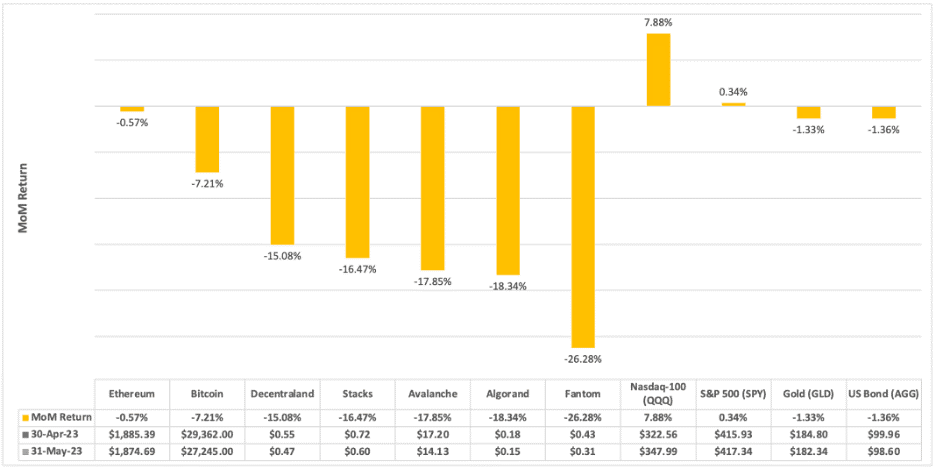 Data Source: 21Shares, CoinGecko, and Yahoo Finance, from 30-Apr-2023 to 31-May-2023 (Close Price)
Ethereum (ETH)

Ethereum traded down 0.57% over the past month. On May 15, Lido V2 went live, enabling users to withdraw their stETH (staked Ether). As of May 31, Lido has processed over 460k stETH withdrawals without voluntarily exiting a single validator. The protocol achieved this by implementing a buffer that accumulates ETH via daily deposits, partial withdrawals, and rewards. On the scaling front, Aztec revealed its "hybrid zk-rollup," which will enable private smart contract execution, allowing users to protect their data and on-chain activity with programmable anonymity. Finally, Ethereum's beacon chain suffered a technical issue that caused the network to stop finalizing blocks briefly.
Bitcoin (BTC)

Bitcoin traded down 7.21% over the past month. On May 17, Tether announced it would use 15% of its monthly net operating profits (i.e., the realized gains from T-bills and similar investments) to buy Bitcoin. The move aims to diversify Tether's reserve surplus. In addition, it could have a considerable effect on BTC's structural supply and demand dynamics, as it can offset a significant portion of the selling pressure we can expect from the 41k BTC that the U.S. government intends to sell this year. On another front, transaction fees on the Bitcoin network rose five-fold from $23.5 million in April to $124 million in May, primarily driven by Ordinals and BRC-20 tokens.
Decentraland (MANA)

Decentraland (MANA) traded down 15.08% over the past month as activity in the decentralized virtual world waned significantly. About 2,740 unique wallet addresses interacted with Decentraland throughout May, down ~26% from April. In other news, on May 18, Decentraland DAO introduced "Decentraland Studios," a platform to connect creators who want to build experiences on the platform but lack the technical skills to do it. This move is part of a broader trend in crypto attempting to lower the barrier of entry for new developers and creators.
Stacks (STX)

Stack's native token STX traded down 16.47% over the past month. On May 23, ALEX – the most prominent decentralized exchange (DEX) on the Stacks network – introduced permissionless listings for BRC-20 tokens. Despite the combined market cap of BRC-20 tokens reaching close to $500 million, they mainly consist of "meme coins" because Bitcoin does not natively support smart contracts, nor is it designed for fast performance. Thus, Bitcoin needs Layer 2s like Stacks to be usable at scale and open the segway for new use cases. Regarding ecosystem traction, the Stacks networks reached 65,000 deployed smart contracts on May 25.
Avalanche (AVAX)

Avalanche's native token AVAX traded down 17.85% over the past month despite exciting ecosystem developments. On May 24, Ava Labs announced AvaCloud, a launchpad that allows businesses to deploy custom, fully managed blockchains using an intuitive no-code portal. In addition, the AvaCloud product suite includes managed validators with automated installation for enhanced security, comprehensive data tools, and chain interoperability between all blockchains on the Avalanche network. If successful, the release could mark a paradigm shift in enterprise adoption by removing the complexity of building a public or private blockchain.
Algorand (ALGO)

Algorand's native token ALGO traded down 18.34% over the past month, underperforming the broader market. The Algorand Foundation recently released AlgoKit, an application that handles the developer environment setup, project generation, and deployment. AlgoKit aims to lower the barrier of entry for developers entering the ecosystem. In this regard, attracting new talent is an area Algorand has struggled with – the blockchain had only 38 full-time developers as of April 2023, according to Electric Capital. The network's inability to attract new talent may be worrisome as developer engagement is an early and leading indicator of value creation.
Fantom (FTM)

Fantom's native token FTM traded down 26.28% over the past month. On May 8, the Fantom Hackathon Q2 2023 opened for submissions with a prize pool of over $300k for innovative dApps built on the blockchain. On May 17, the Fantom Foundation released Fantom Academy, a series of lessons for developers, including Solidity basics, token standards, and more. Finally, regarding ecosystem traction, Fantom became available on The Graph, allowing developers to leverage subgraphs to load data on the Fantom blockchain securely and reliably into their dApps.
Strategies of the Month: March 2023
Every month, our research team will also present the best-performing strategies of the month in our product suite. With a data-driven approach, we highlight the most important developments and events causing price movements.
Figure 2: 30-Day Performance: Strategies of the Month vs. Traditional Asset Classes Data
Source: 21Shares Index Management Console and Yahoo Finance, from 28-Apr-2023 to 31-May-2023 (Close Price)
SBTC

The 21Shares Short Bitcoin ETP (SBTC) rose 5.72% over the past month. SBTC seeks to provide a -1x return to the performance of Bitcoin for a single day. Despite its strong fundamentals, BTC's implied annual volatility has consistently been above 70% and has experienced drawdowns from its all-time high of more than 80%. By comparison, the annual volatility of the S&P 500 sits around 20%. As a result, sophisticated investors with stringent risk-management practices may benefit from tactical short-term inverse exposure to BTC.
Research Newsletter
Each week the 21Shares Research team will publish our data-driven insights into the crypto asset world through this newsletter. Please direct any comments, questions, and words of feedback to research@21shares.com
Disclaimer
The information provided does not constitute a prospectus or other offering material and does not contain or constitute an offer to sell or a solicitation of any offer to buy securities in any jurisdiction. Some of the information published herein may contain forward-looking statements. Readers are cautioned that any such forward-looking statements are not guarantees of future performance and involve risks and uncertainties and that actual results may differ materially from those in the forward-looking statements as a result of various factors. The information contained herein may not be considered as economic, legal, tax or other advice and users are cautioned to base investment decisions or other decisions solely on the content hereof.
Ett fantastiskt kvartal för midstream sektorn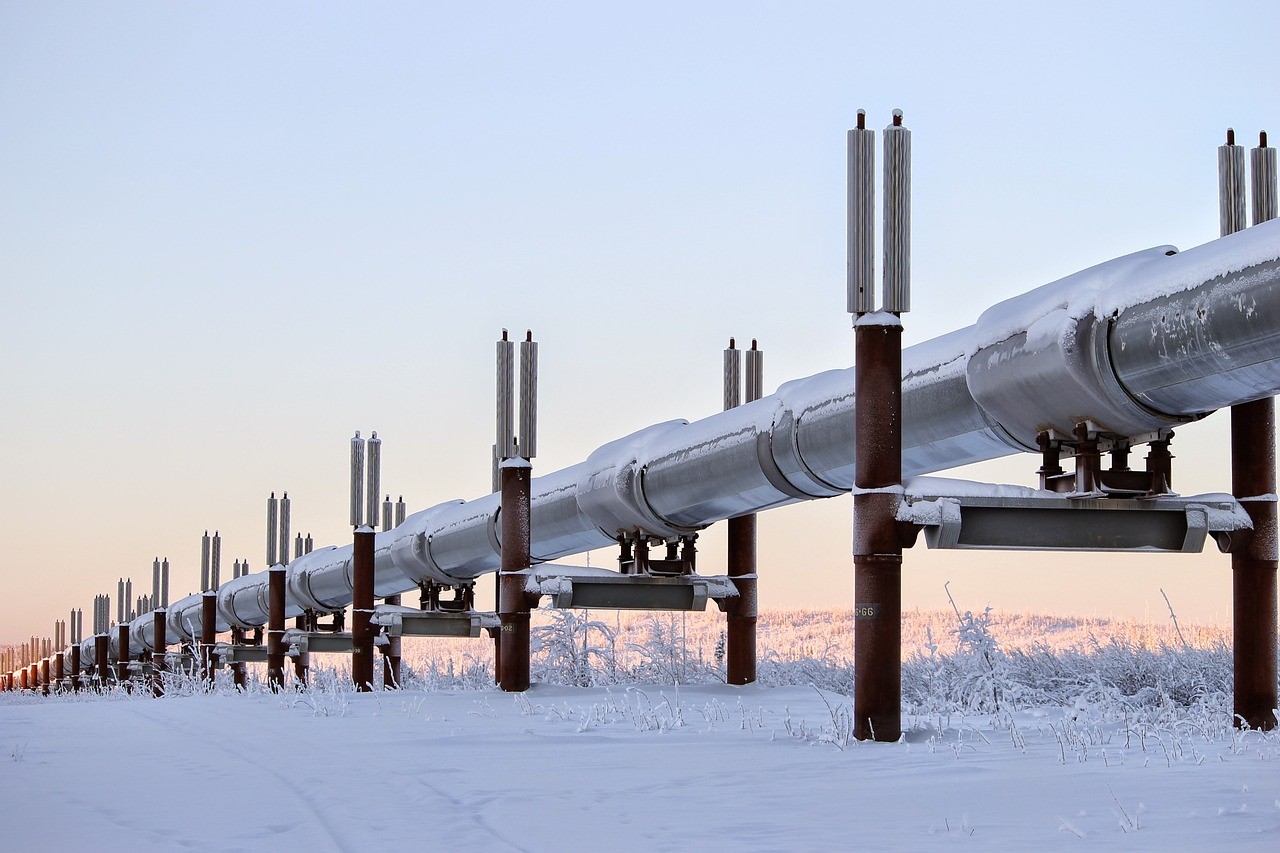 VettaFis energiforskningschef Stacey Morris talar med Thomas Warner från Proactive om den senaste utvecklingen inom midstream-sektorn och i Alerian Midstream Energy Dividend UCITS ETF (JMLP). Han säger att det varit ett fantastiskt kvartal för midstream sektorn.
Morris lyfter fram en stark resultatsäsong, med energiinfrastrukturföretag som överträffar förväntningarna och höjer vägledningen. Midstream-bolags stabila kassaflöden och solida utförande bidrog till deras motståndskraft och positiva utdelningstrender, vilket väckte intresse från allmänna investerare.
Hon pratar också om det senaste meddelandet om oljeproduktionsnedskärningar från Opec+, som hon tror kanske inte har en omedelbar inverkan på midstream, men som i slutändan kan visa sig gynnsam för sektorn.
Handla JMLP ETF
HANetf Alerian Midstream Energy Dividend UCITS ETF (JMLP ETF) är en europeisk börshandlad fond som handlas på bland annat London Stock Exchange och tyska Xetra.
Det betyder att det går att handla andelar i denna ETF genom de flesta svenska banker och Internetmäklare, till exempel DEGIRO, Nordnet och Avanza.