Property Market Nearing a Trough?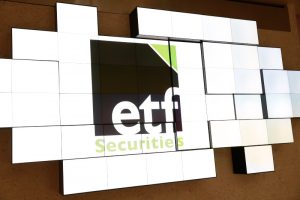 Property Market Nearing a Trough? While some key economic indicators in China took a pause in July from their improving trend of recent months, we believe targeted policy stimulus will drive growth higher though the rest of the year and into 2015.
The domestic equity market has shrugged off the recent batch of weak numbers and the MSCI China A Share index has rallied 10% in the past month.
One of the factors weighing on economic performance recently is weakness in the property sector.
According to IMF calculations, the real estate sector together with construction accounts for 15% of GDP, a quarter of fixed asset investment and 14% of urban employment. The health of the property sector is therefore important to the health of the overall economy.
We believe that the property sector is going through an orderly correction and will near a trough in coming months as the effects of policy stimulus kicks in.
We believe the government has the capacity and the policy conviction to stimulate the property market and the broader economy into 2015.
ORDERLY PROPERTY MARKET CORRECTION
The Chinese property market is correcting. Price growth has moderated in year-on-year terms and on a month-on-month basis, more cities have reported declines than ever before. We believe the deterioration in July will prompt further policy stimulus that will lead to a turn in the property cycle. The government is determined to see economic growth measured in GDP terms hit 7.5% this year and is unlikely to let a downturn in the property market derail its plans.
Third tier cities suffering the most
The price moderation has been the most pronounced in third tier cities. Residential real estate inventories in third tier cities have increased the most. The oversupply is in part linked to local governments' reliance on land sales to finance spending (see China Macro Monitor July 2014). Land is more easily available to developers in these cities as governments are keen to monetise their assets. We believe that reform in local government financing will reduce this source of supply over time.
Real estate investment has moderated, but shows signs of stabilisation
Real estate fixed asset investment accounts for about a quarter of total fixed asset investment. While its growth has been moderating, it has stabilised at a relatively high level of over 14% y-o-y over the past three months. According to IMF calculations, a 1% decline in real estate investment could shave off 0.1% of GDP growth in the first year1. China appears to be very far from seeing an actual decline in investment, but we would expect the government to be vigilant against any downturn that would threaten its growth targets. The IMF projects GDP growth of 7.4% this year, with real estate investment growth moderating to 5% y-o-y.
Property sales subdued while potential buyers wait on the side-lines
Potential buyers talking a 'wait-and-see' approach have been blamed for the decline in property sales. The pace of urban migration remains robust and pent-up demand to upgrade properties has certainly not fallen. With the threat of the malaise in the property market becoming self-fulfilling, we expect the government to offer further stimulus the break the cycle. Residential property sales had become less negative in June, but slipped further July alongside other measures of economic performance.
Low household leverage and continued urbanisation bode well for medium term property demand
China is little over 50% urbanised, significantly less than other emerging markets such as Brazil and Russia and will continue to urbanise at a strong pace over the coming 20 years. According to the United Nation's projections, 310 million Chinese citizens (i.e. a population close to the size of the US today) will migrate from the countryside to cities over the next two decades. The Chinese government's ambitions are even grander – to move close to 400 million people to the cities. That speed and scale of migration is unprecedented in human history. Even though a number of cities appear to be over-supplied with property today, we believe that excess supply will soon be absorbed.
Household indebtedness in China is also low by international standards. The orderly property market correction we foresee in China is unlikely to lead to a systemic problem for households because their financial leverage is relatively small.
We believe that such low level of indebtedness affords the government headroom to loosen house purchase restrictions (HPR) and lending criteria to stimulate the property market. As more Chinese people aspire to become homeowners, we are likely to see household leverage rise over time.
Policy relaxation will provide a tail-wind
In contrast to 2008 and 2011, when the People's Bank of China cut the reserve requirement ratio (RRR) to stimulate lending activity across the board, recent stimulus has largely been left to local governments and is therefore highly targeted2.
For example, a number of cities have relaxed rules that previously prohibited households from owning more than one property (house purchase restrictions or HPRs). 37 out of 46 cities that had such restrictions have reportedly relaxed to some extent.
Some cities and provinces have announced tax subsidies to spur demand while others have been buying properties that have already been built to add to their pool of social housing.
The PBoC has also asked banks to speed up mortgage approvals and apply 'reasonable' pricing, which could quicken the pace of home sales. Anecdotal evidence from media reports point to banks following through on that request.
Changes to the loan-to-deposit ratio (LDR) made in July will also free up banks' capacity to lend. By reducing the categories of lending that need to be included in the loan component and increasing the number of items that can be included in the deposit component, banks will be able to avoid hitting their LDR limits so easily, allowing them to lend more to prospective home buyers.
To support real estate development, the central government has increased its social housing target to 7 million units of new starts (of which 4.7 million units will come from shanty town renovation). The central government is also leaning on local governments to see that red-tape does not slow the process of fiscal disbursement and planning approvals.
The central government could go further by relaxing Hukou policies, which currently apply laws asymmetrically to migrants from the country and native city dwellers. Easing of these laws, could allow the freer movement of people ratio and cut mortgage interest rates (either as part of an overall cut in rates or independently).
Developers display cautious optimism
The annual decline in floor space started has been narrowing in recent months, in a sign that property developers are becoming more optimistic about future demand. Developers need to plan ahead of the actual turn given the lag between starting development and the actual completion of properties to sell in the market. Nevertheless, if their optimism proves to be timely, we could see the property market trough soon.
CHINA A SHARE SENTIMENT MARKEDLY IMPROVES
Despite the string of weak data in July, including disappointing loan and money supply growth, equity markets rallied. The MSCI China A Share index gained 9.5% last month.
The China A Share market is also likely to benefit from the launch of the Shanghai-Hong Kong Connect, which expected in October 2014 (see Shanghai-Hong Kong Stock Connect: A Boost For China A Shares) . The initiative will open up access to the Shanghai stock market for foreign investors trading through Hong Kong. Systems testing for the initiative will start at the end of this month. We believe that the manner in which the quotas are applied will drive net flows into the mainland. At the moment, dual-listed stocks are trading at approximately an 8% discount on the A shares market compared to the H share market. The introduction of the Shanghai-Hong Kong Connect should see that discount dissipate over time. Valuations of the China A share market indicate that it is cheap. Its prospective PE now stands at 10.2, 63% below its peak in 2007. It is not often that the stock market of one of the world's largest and fastest growing economies is trading at one of the world's lowest valuations. The imminent implementation of the Shanghai-Hong Kong Connect programme should help to speed the process of valuation normalisation.
Important Information
This communication has been provided by ETF Securities (UK) Limited ("ETFS UK") which is authorised and regulated by the United Kingdom Financial Conduct Authority (the "FCA").
Cryptoassets of the Month: May 2023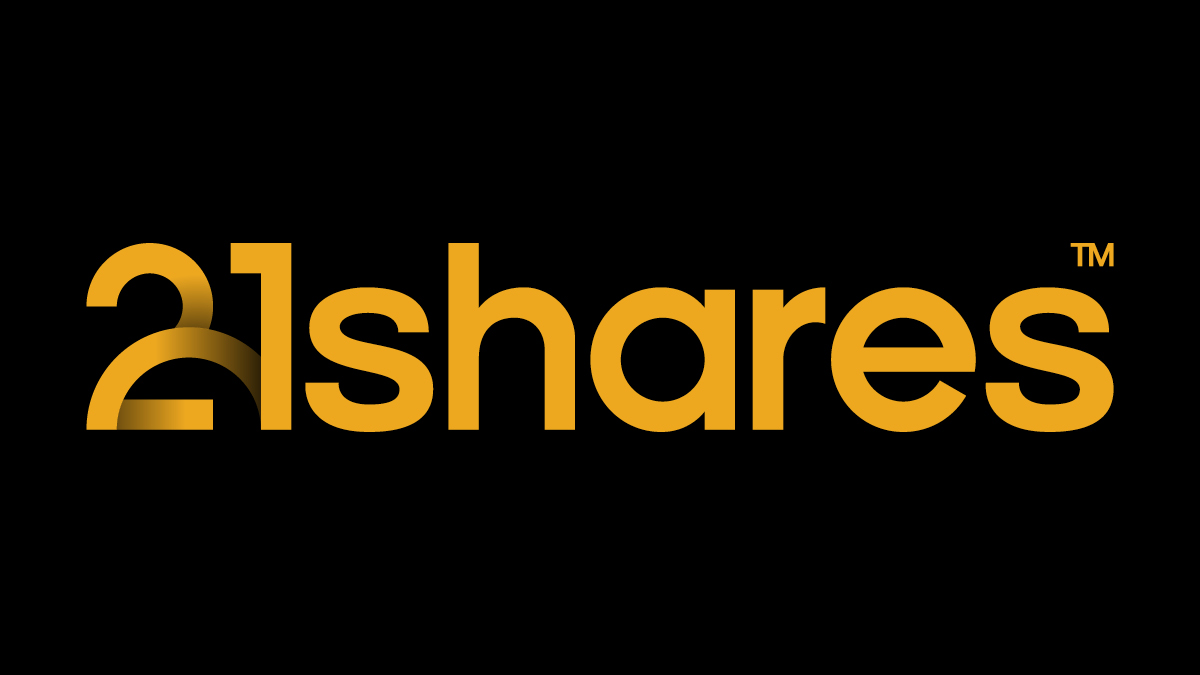 Every month, our research team will present the cryptoassets of the month that increased or dropped in value by more than 15%. With a data-driven approach, we highlight the most important developments and events causing price movements.
Figure 1 – 30-Day Performance: Cryptoassets of the Month vs. Traditional Asset Classes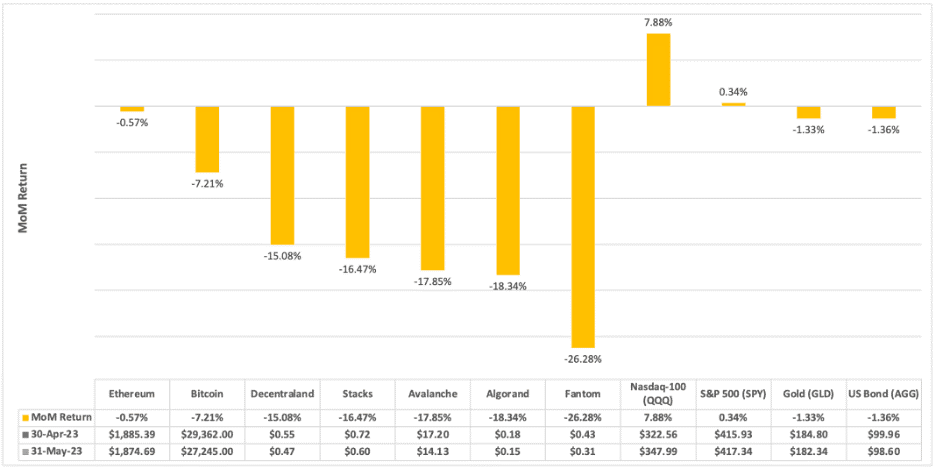 Data Source: 21Shares, CoinGecko, and Yahoo Finance, from 30-Apr-2023 to 31-May-2023 (Close Price)
Ethereum (ETH)

Ethereum traded down 0.57% over the past month. On May 15, Lido V2 went live, enabling users to withdraw their stETH (staked Ether). As of May 31, Lido has processed over 460k stETH withdrawals without voluntarily exiting a single validator. The protocol achieved this by implementing a buffer that accumulates ETH via daily deposits, partial withdrawals, and rewards. On the scaling front, Aztec revealed its "hybrid zk-rollup," which will enable private smart contract execution, allowing users to protect their data and on-chain activity with programmable anonymity. Finally, Ethereum's beacon chain suffered a technical issue that caused the network to stop finalizing blocks briefly.
Bitcoin (BTC)

Bitcoin traded down 7.21% over the past month. On May 17, Tether announced it would use 15% of its monthly net operating profits (i.e., the realized gains from T-bills and similar investments) to buy Bitcoin. The move aims to diversify Tether's reserve surplus. In addition, it could have a considerable effect on BTC's structural supply and demand dynamics, as it can offset a significant portion of the selling pressure we can expect from the 41k BTC that the U.S. government intends to sell this year. On another front, transaction fees on the Bitcoin network rose five-fold from $23.5 million in April to $124 million in May, primarily driven by Ordinals and BRC-20 tokens.
Decentraland (MANA)

Decentraland (MANA) traded down 15.08% over the past month as activity in the decentralized virtual world waned significantly. About 2,740 unique wallet addresses interacted with Decentraland throughout May, down ~26% from April. In other news, on May 18, Decentraland DAO introduced "Decentraland Studios," a platform to connect creators who want to build experiences on the platform but lack the technical skills to do it. This move is part of a broader trend in crypto attempting to lower the barrier of entry for new developers and creators.
Stacks (STX)

Stack's native token STX traded down 16.47% over the past month. On May 23, ALEX – the most prominent decentralized exchange (DEX) on the Stacks network – introduced permissionless listings for BRC-20 tokens. Despite the combined market cap of BRC-20 tokens reaching close to $500 million, they mainly consist of "meme coins" because Bitcoin does not natively support smart contracts, nor is it designed for fast performance. Thus, Bitcoin needs Layer 2s like Stacks to be usable at scale and open the segway for new use cases. Regarding ecosystem traction, the Stacks networks reached 65,000 deployed smart contracts on May 25.
Avalanche (AVAX)

Avalanche's native token AVAX traded down 17.85% over the past month despite exciting ecosystem developments. On May 24, Ava Labs announced AvaCloud, a launchpad that allows businesses to deploy custom, fully managed blockchains using an intuitive no-code portal. In addition, the AvaCloud product suite includes managed validators with automated installation for enhanced security, comprehensive data tools, and chain interoperability between all blockchains on the Avalanche network. If successful, the release could mark a paradigm shift in enterprise adoption by removing the complexity of building a public or private blockchain.
Algorand (ALGO)

Algorand's native token ALGO traded down 18.34% over the past month, underperforming the broader market. The Algorand Foundation recently released AlgoKit, an application that handles the developer environment setup, project generation, and deployment. AlgoKit aims to lower the barrier of entry for developers entering the ecosystem. In this regard, attracting new talent is an area Algorand has struggled with – the blockchain had only 38 full-time developers as of April 2023, according to Electric Capital. The network's inability to attract new talent may be worrisome as developer engagement is an early and leading indicator of value creation.
Fantom (FTM)

Fantom's native token FTM traded down 26.28% over the past month. On May 8, the Fantom Hackathon Q2 2023 opened for submissions with a prize pool of over $300k for innovative dApps built on the blockchain. On May 17, the Fantom Foundation released Fantom Academy, a series of lessons for developers, including Solidity basics, token standards, and more. Finally, regarding ecosystem traction, Fantom became available on The Graph, allowing developers to leverage subgraphs to load data on the Fantom blockchain securely and reliably into their dApps.
Strategies of the Month: March 2023
Every month, our research team will also present the best-performing strategies of the month in our product suite. With a data-driven approach, we highlight the most important developments and events causing price movements.
Figure 2: 30-Day Performance: Strategies of the Month vs. Traditional Asset Classes Data
Source: 21Shares Index Management Console and Yahoo Finance, from 28-Apr-2023 to 31-May-2023 (Close Price)
SBTC

The 21Shares Short Bitcoin ETP (SBTC) rose 5.72% over the past month. SBTC seeks to provide a -1x return to the performance of Bitcoin for a single day. Despite its strong fundamentals, BTC's implied annual volatility has consistently been above 70% and has experienced drawdowns from its all-time high of more than 80%. By comparison, the annual volatility of the S&P 500 sits around 20%. As a result, sophisticated investors with stringent risk-management practices may benefit from tactical short-term inverse exposure to BTC.
Research Newsletter
Each week the 21Shares Research team will publish our data-driven insights into the crypto asset world through this newsletter. Please direct any comments, questions, and words of feedback to research@21shares.com
Disclaimer
The information provided does not constitute a prospectus or other offering material and does not contain or constitute an offer to sell or a solicitation of any offer to buy securities in any jurisdiction. Some of the information published herein may contain forward-looking statements. Readers are cautioned that any such forward-looking statements are not guarantees of future performance and involve risks and uncertainties and that actual results may differ materially from those in the forward-looking statements as a result of various factors. The information contained herein may not be considered as economic, legal, tax or other advice and users are cautioned to base investment decisions or other decisions solely on the content hereof.
Ett fantastiskt kvartal för midstream sektorn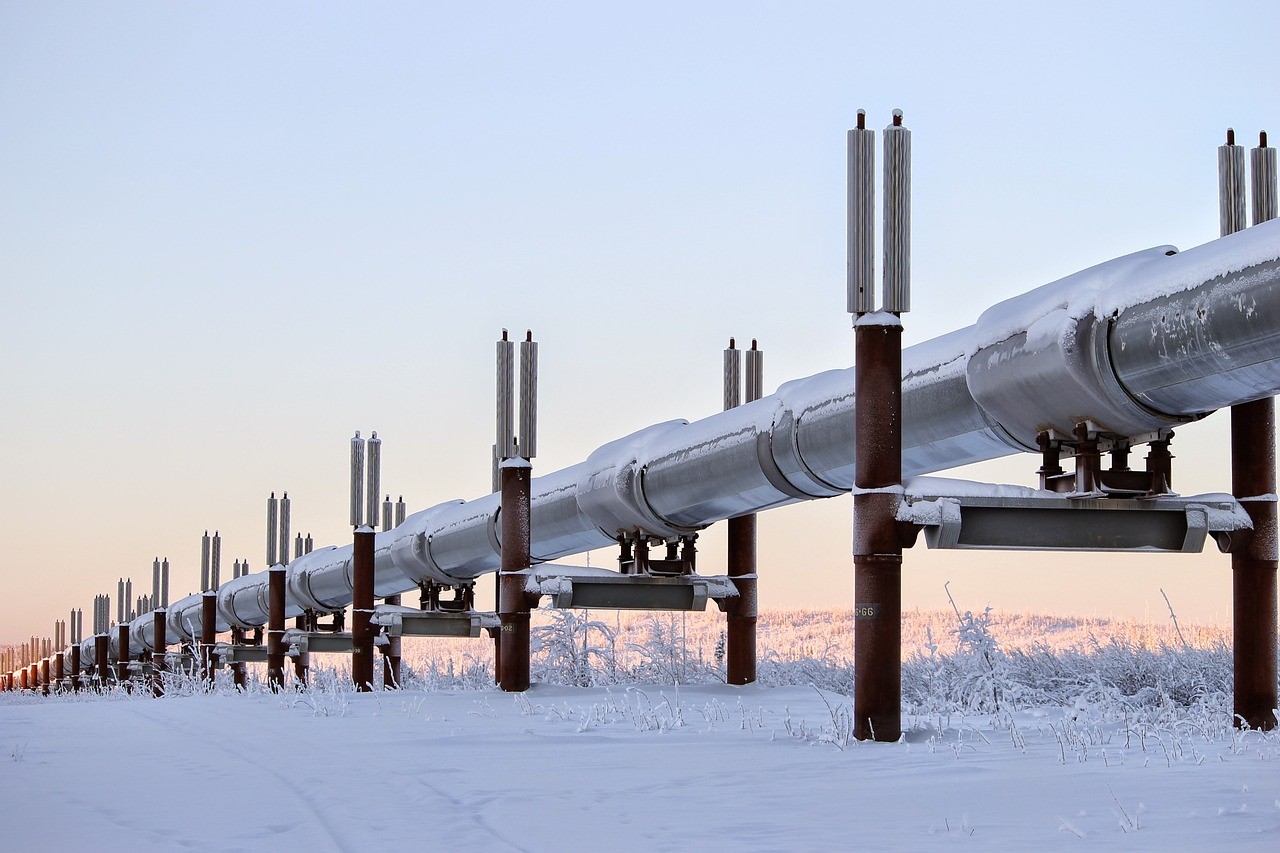 VettaFis energiforskningschef Stacey Morris talar med Thomas Warner från Proactive om den senaste utvecklingen inom midstream-sektorn och i Alerian Midstream Energy Dividend UCITS ETF (JMLP). Han säger att det varit ett fantastiskt kvartal för midstream sektorn.
Morris lyfter fram en stark resultatsäsong, med energiinfrastrukturföretag som överträffar förväntningarna och höjer vägledningen. Midstream-bolags stabila kassaflöden och solida utförande bidrog till deras motståndskraft och positiva utdelningstrender, vilket väckte intresse från allmänna investerare.
Hon pratar också om det senaste meddelandet om oljeproduktionsnedskärningar från Opec+, som hon tror kanske inte har en omedelbar inverkan på midstream, men som i slutändan kan visa sig gynnsam för sektorn.
Handla JMLP ETF
HANetf Alerian Midstream Energy Dividend UCITS ETF (JMLP ETF) är en europeisk börshandlad fond som handlas på bland annat London Stock Exchange och tyska Xetra.
Det betyder att det går att handla andelar i denna ETF genom de flesta svenska banker och Internetmäklare, till exempel DEGIRO, Nordnet och Avanza.
Senatens godkända kärnenergiproposition ger bränsle i uranindustrin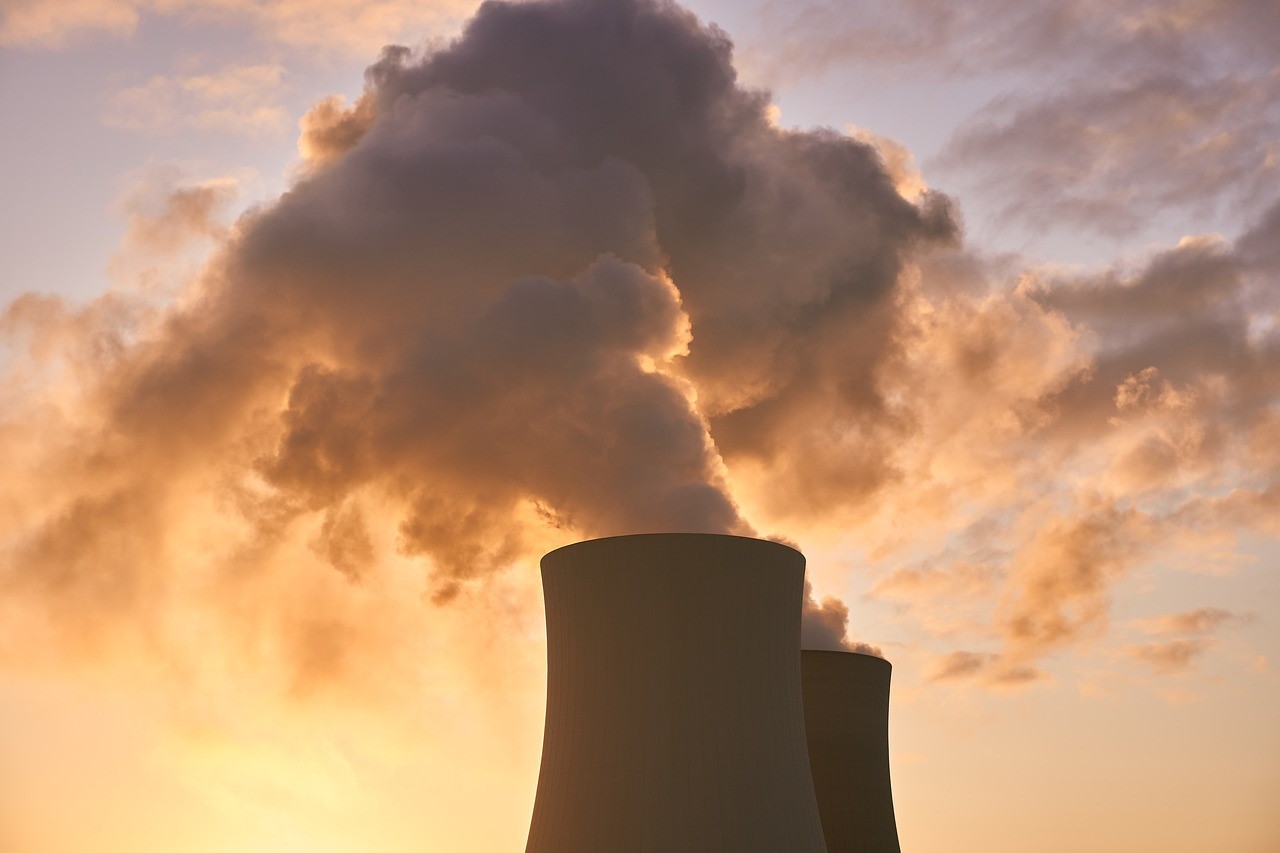 Genomgången av en kärnenergiproposition orsakade en uppgång i aktiekurserna för företag inom uranindustrin. Cameco Corporation, det största företaget inom uranindustrin, ökade med 14 procent under de senaste tre handelssessionerna.
Som svar på antagandet av kärnkraftslagstiftningen har aktiekurserna för uranprospekterings-, utvinnings- och bearbetningsföretag stigit kraftigt.
Global X Uranium ETF (URA), en amerikansk ETF, har även skjutit i höjden med 10 procent under de senaste tre handelssessionerna, eftersom den amerikanska regeringen har för avsikt att öka investeringarna i branschen under de kommande åren.
Vad hände: Den 1 juni antog Senatens kommitté för miljö och offentliga arbeten (EPW) den bipartisan ADVANCE Act, en kärnenergiproposition avsedd att positionera USA som en global ledare inom kärnteknik och energi.
Lagstiftningen, som infördes av Senator Shelley Moore Capito (R-WV), ordförande Tom Carper (D-DE), Senator Sheldon Whitehouse (D-RI), syftar till att uppmuntra utveckling och användning av ny kärnteknik.
Varför det är viktigt: ADVANCE Act har potential att främja marknadstillväxt och prestanda inom kärnenergisektorn, eftersom den ger Nuclear Regulatory Commission (NRC) de verktyg och resurser som krävs för att underlätta en säker och konkurrenskraftig utveckling av kärnteknik i Förenta staterna.
Det kommer att minska regleringskostnaderna, stimulera nästa generations reaktorer och effektivisera tillståndsförfarandet för kärnkraftsanläggningar på brunfältsanläggningar.
Capito konstaterade, "Från både nationell säkerhet och energioberoende synvinkel har USA allt att vinna genom att bli världsledande inom kärnenergi, och idag tog vi ett viktigt steg mot att uppnå det målet."
Handla NUKL ETF
VanEck Uranium and Nuclear Technologies UCITS ETF A (NUKL ETF) är en europeisk börshandlad fond. Denna fond handlas på flera olika börser, till exempel Deutsche Boerse Xetra och London Stock Exchange. Av den anledningen förekommer olika kortnamn på samma börshandlade fond.
Det betyder att det går att handla andelar i denna ETF genom de flesta svenska banker och Internetmäklare, till exempel DEGIRO, Nordnet och Avanza.
Handla U3O8 ETF
HANetf Sprott Uranium Miners UCITS ETF Acc (U3O8 ETF) är en europeisk börshandlad fond. Denna fond handlas på flera olika börser, till exempel Borsa Italiana, Deutsche Boerse Xetra och London Stock Exchange. Av den anledningen förekommer olika kortnamn på samma börshandlade fond.
Det betyder att det går att handla andelar i denna ETF genom de flesta svenska banker och Internetmäklare, till exempel DEGIRO, Nordnet och Avanza.
Handla URNU ETF
Global X Uranium UCITS ETF USD Accumulating (URNU ETF) är en europeisk börshandlad fond. Denna fond handlas på flera olika börser, till exempel Borsa Italiana och Deutsche Boerse Xetra. Av den anledningen förekommer olika kortnamn på samma börshandlade fond.
Det betyder att det går att handla andelar i denna ETF genom de flesta svenska banker och Internetmäklare, till exempel DEGIRO, Nordnet och Avanza.