Platinum: A tale of two consumers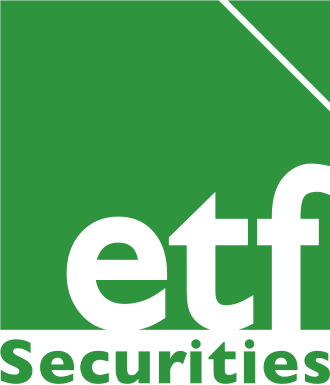 Platinum: A tale of two consumers
Summary
Among platinum 's diverse sources of demand, European and Chinese consumers remain the core drivers.
Continuing rising incomes and a growing middle class could continue to benefit platinum jewellery demand in China.
Tighter emission standards and strong auto sales may add further support to platinum demand in Europe.
Despite tepid growth and continued uncertainty, the global consumer has remained a resilient driving force in many economies. In the case of platinum, the continuation of healthy consumer spending will remain a critical driver for future demand, particularly among two consumer segments which have accounted for nearly 40% of average annual consumption.
Platinum demand is most often associated with the European automotive market, which accounts for 19% of average annual demand for use in catalytic converters for diesel passenger vehicles. What is less recognized is that over the last 5 years the largest contributor to demand (20%) has stemmed from another consumer segment – Chinese jewellery.
Platinum's fate remains tied to Chinese jewellery and European auto demand
Average Annual Demand (2011-2015) by sector and region
(click to enlarge)
China's growing middle class
Platinum jewellery fabrication in China fell approximately 8% last year with signs indicating this trend may persist throughout 2016. The jewellery sector in China has seen an overall slowdown in line with the country's economic challenges. In response, consumers have tightened their belts, with the memory of last year's equity market pullback still fresh and weighing on consumer sentiment. The Chinese jewellery industry has also struggled to operate in this economic backdrop as smaller fabricators have been driven out of the market while larger producers have downsized.
Recent changes in consumer preferences and spending habits have also impacted the platinum jewellery market. Last year saw consumer budgets shift to other discretionary purchases such as domestic travel and vacation expenditures. This was doubly impactful for the jewellery market as more consumers were traveling during holidays and foot traffic in jewellery stores fell during periods of traditionally high consumer spending.
China still remains a global growth engine with lots of pent up potential consumption
(click to enlarge)
Despite these challenges, there are several themes that lend support for the outlook of China's platinum jewellery demand. China currently has the lowest consumption level relative to its gross domestic product (GDP) compared to the average emerging market economy and well below developed markets. Meanwhile, its share of global GDP was 17% at the end of 2015 and expected to reach nearly 20% by the end of 2021.
China will continue to play a key role in global growth in years to come as it continues to transition from an industrial to consumer driven economy supported by a growing middle class. As income per capita is expected to continue to rise in coming years, this may result in China moving higher up the "consumption ladder". This would see marginal spending shift from consumer staples like food to consumer discretionary goods and services (like appliances and health care) and eventually reach higher levels of luxury goods.
Given China's strong cultural taste for jewellery, higher spending capacity of a growing consumer base would likely see jewellery demand persist. China's growing middle class consumer has already driven several themes which may continue to serve as a boon for platinum demand. While gold jewellery still comprises the bulk of demand, platinum jewellery in China has grown in popularity among younger consumers (millennials), which are a key and growing component of the middle class consumer market. Growing acceptance of platinum jewellery as gifts may be further supported by new product designs and promotions for platinum jewellery targeted at this segment during festivals such as Chinese Valentine's Day. Additionally, expansion into new consumer markets among China's third and fourth tier cities may further cement acceptance and expand platinum jewellery demand in the long run.
Tighter emission standards
Another key consumer segment for platinum stems from passenger vehicles in Europe. Platinum is a key component in autocatalysts for diesel engines, which due to tax advantages makes up the majority of the European passenger car fleet.
Despite Europe's turbulent economy, growth is continuing to recover and consequently European light vehicle sales remain robust and continue to trend higher while overall retail sales in Europe have slumped so far this year. This spells good news for platinum since according to Thomson Reuters GFMS, 84% of European autocatalyst platinum demand in 2015 was used in the light diesel sector.
European car sales continue to trend higher despite slower overall consumer spending
(click to enlarge)
The Brexit vote appears to have weighed on car sales in July as European light vehicle sales fell 1.7% year over year and July new passenger car registrations fell 30% in the United Kingdom (UK) from the prior month. The full impact on European car sales emanating from Brexit remains uncertain, but July UK retail sales rose 5.9%, beating expectations, which may signal Brexit's impact on the consumer was temporary. Overall, the European auto industry remains buoyant with improving employment and low financing costs may continue to entice consumers in other economies as well.
What should help soften any potential impact from Brexit on European car sales is the continued utilization of diesel engines and increased loadings of platinum used in diesel autocatalysts to meet higher emission and fuel efficiency standards. While diesel vehicles in Europe generally have lost market share in recent years to gasoline engines (which utilize palladium over platinum in autocatalysts), the introduction of the Euro 6 emission standards in 2015 helped offset this secular trend and may continue to positively impact platinum demand in years to come.
Eur0 6 put tougher limits on nitrogen oxide (NOx) emissions for automakers. While autocatalysts are not the primary technology to abate NOx emissions (lean NOx traps and selective catalytic reductions are used in the after-treatment for this purpose), according to Johnson Matthey, platinum can help optimize the process. Metals Focus estimates that this increased the average platinum loadings in catalysts by 10% in 2015 to compensate for the new emission standards, a trend likely to persist this year.
Going forward further reliance on diesel engines will remain a key component for automakers to meet European fuel efficiency targets. By applying the latest after treatments, diesel engines generate less pollution and offer better fuel efficiency than gasoline engines.
Investment Outlook
Platinum has risen 26% year to date as it has caught up to the strong year to date performance of its precious metal peers, gold and silver. Unlike gold and silver, which have seen a large influx of investor demand through exchange traded products (ETP) flows, platinum ETPs have seen slight net redemptions globally so far in 2016. The driver of platinum appears to be futures market contracts held by money managers. Should ETP investors also engage in buying platinum we could see the metal gain a second wind. In the long term, the fundamentals for platinum supply and demand remain constructive.
Speculative investors have driven the year to date rally in platinum so far
(click to enlarge)
For more information contact:
ETF Securities Research team
ETF Securities (UK) Limited
T +44 (0) 207 448 4330
E infoUK@etfsecurities.com
Important Information
This communication has been provided by ETF Securities (UK) Limited ("ETFS UK") which is authorised and regulated by the United Kingdom Financial Conduct Authority (the "FCA").
When being made within Switzerland, this communication is for the exclusive use by "Qualified Investors" (within the meaning of Article 10 of Section 3 of the Swiss Collective Investment Schemes Act ("CISA")) and its circulation among the public is prohibited.
EL4K ETF köper europeiska statsobligationer med alla löptider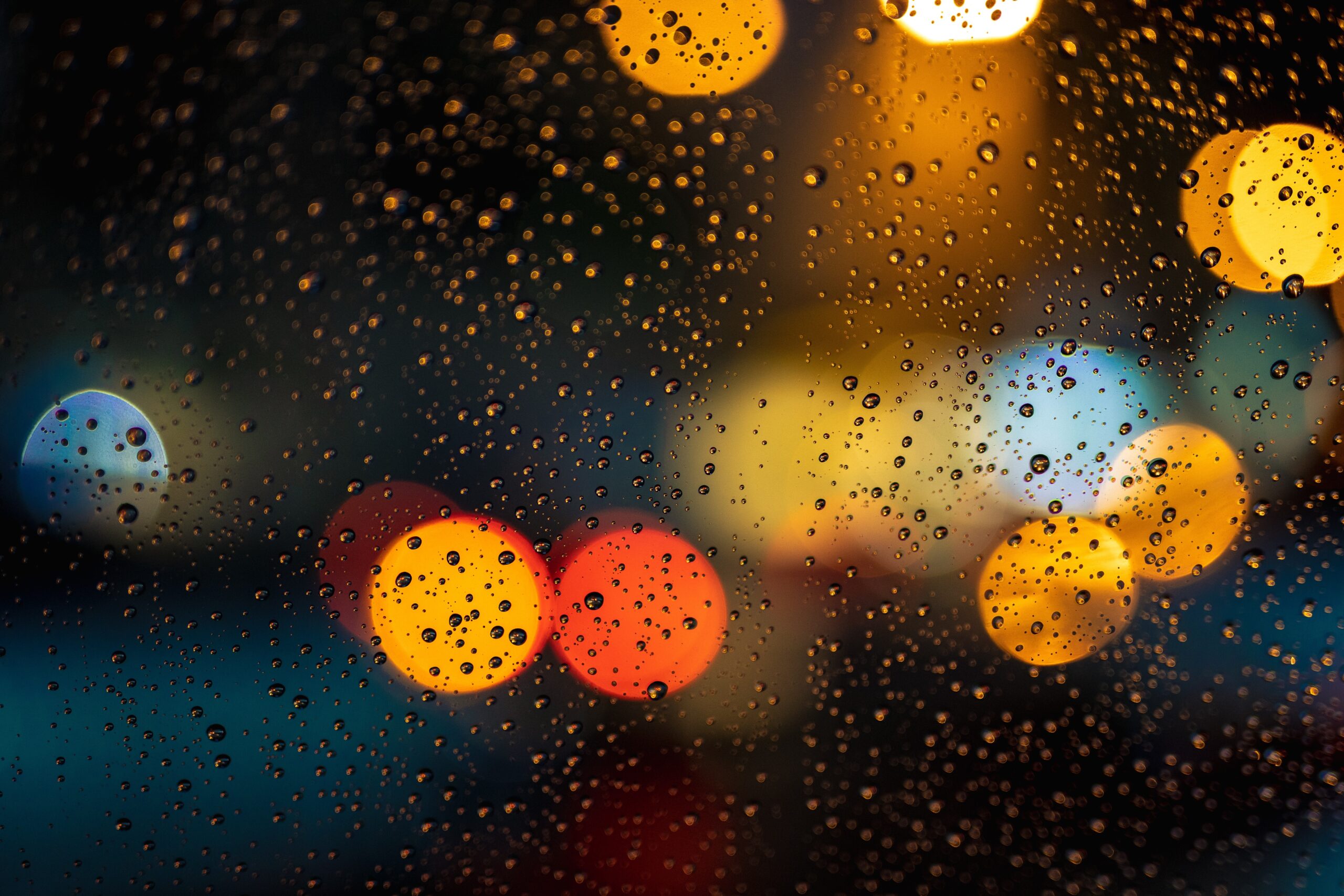 Deka iBoxx EUR Liquid Sovereign Diversified 1-10 UCITS ETF (EL4K ETF) investerar i statsobligationer med fokus på Europa. Obligationernas löptider är mellan 7-10 år. De underliggande obligationerna har Investment Grade-betyg. ETF har en valutaexponering i EUR. Ränteintäkterna (kuponger) i fonden delas ut till investerarna (kvartalsvis).
Den totala kostnadskvoten uppgår till 0,15 % p.a. Fonden replikerar resultatet för det underliggande indexet genom att köpa alla indexbeståndsdelar (full replikering). Deka iBoxx EUR Liquid Sovereign Diversified 1-10 UCITS ETF är en liten ETF med tillgångar på 32 miljoner euro under förvaltning. ETFen är äldre än 5 år och har sin hemvist i Tyskland.
Mål
"Fondens mål är att spåra utvecklingen för iBoxx € Liquid Sovereign Diversified 1-10 Index (Price Index). iBoxx EUR Liquid Sovereign Diversified-indexen är baserade uteslutande på obligationer som ingår i universum av iBoxx EUR-referensindexen.
För att säkerställa att endast lämpliga obligationer kommer in i de likvida indexen, ytterligare urvalskriterier har lagts till: obligationstyp, löptid och utestående belopp Maximalt antal obligationer i varje index är begränsat till 25. Vikten av ett land i ett index är begränsad till 20 %. Antalet obligationer från ett emissionsland som får komma in i ett index är begränsat till 4 obligationer."
Investeringsstrategi
Deka iBoxx EUR Liquid Sovereign Diversified 1-10 UCITS ETF strävar efter att spåra iBoxx® EUR Liquid Sovereigns Diversified 1-10-index. Indexet iBoxx® EUR Liquid Sovereigns Diversified 1-10 följer de 25 mest likvida eurodenominerade statsobligationerna utgivna av regeringar i euroområdet. Tid till förfall: 1-10 år. Maxvikt per land: 4 obligationer respektive 20%.
Handla EL4K ETF
Deka iBoxx EUR Liquid Sovereign Diversified 1-10 UCITS ETF (EL4K ETF) är en europeisk börshandlad fond. Denna fond handlas på flera olika börser, till exempel Deutsche Boerse Xetra.
Det betyder att det går att handla andelar i denna ETF genom de flesta svenska banker och Internetmäklare, till exempel DEGIRO, Nordnet, Aktieinvest och Avanza.
Börsnoteringar
| | | |
| --- | --- | --- |
| Börs | Valuta | Kortnamn |
| gettex | EUR | EL4K |
| Stuttgart Stock Exchange | EUR | EL4K |
| XETRA | EUR | EL4K |
21.co utser Senior ETF Leader till chef för finansiell produktutveckling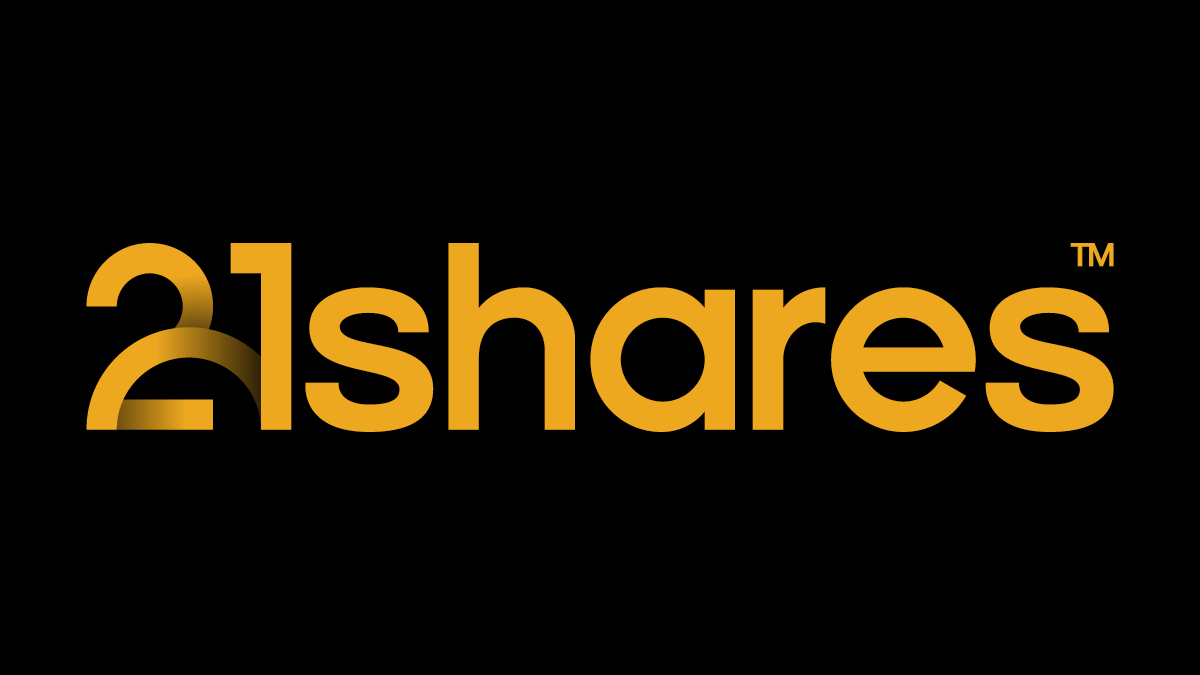 21.co, världens största emittent av krypto-ETP, tillkännagav idag utnämningen av Mandy Chiu, CFA, företagets chef för finansiell produktutveckling. När intresset ökar för investeringsutrymmet för digitala tillgångar kommer Chius tillägg till 21.co vid en tidpunkt av betydande tillväxt och nyckeltalangförvärv för företaget.
I denna roll kommer Chiu att övervaka företagets globala produktexpansion av 21Shares. I nära samarbete med branschpartners kommer hon att försöka överbrygga klyftan mellan TradFi och DeFi – ett nyckelinitiativ för att stödja företagets uppdrag och tillväxt. Som ämnesexpert kommer Chiu att leda nya möjligheter med anmärkningsvärda partners, som ARK Invest och andra, som utvecklar skräddarsydda, innovativa produkter som möter investerarnas krav och utökar 21.cos uppdrag att ge säkrare, pålitlig tillgång till kryptobaserade tillgångar.
"Vi är glada över att välkomna Mandy Chiu till 21.co. Hennes omfattande erfarenhet inom ETF-området är ett bevis på hennes djupa branschkunskap och engagemang", säger Ophelia Snyder, VD och medgrundare på 21.co. "Hennes enastående expertis kommer inte bara att lyfta vår verksamhet utan också bidra till att forma hela ETF-landskapet och vi ser fram emot de innovativa idéer och insikter hon kommer att tillföra vår organisation."
Chiu tar över två decennier av traditionell finanserfarenhet till 21.co, som tidigare tjänstgjorde som Tabula Investment Managements produktchef. Innan Tabula var Chiu verkställande direktör och chef för EMEA och APAC ETF-produkter på State Street Global Advisors (SSGA). Hon har också haft olika roller på HSBC Banking & Global Markets, ETF Securities och Yuanta Securities (Taiwan). Chiu kommer att fortsätta att vara baserad i London, Storbritannien.
"Jag är stolt över att inleda detta spännande nya kapitel när jag går med i 21.co i den dynamiska världen av krypto-ETP, efter att ha sett branschens utveckling", säger Mandy Chiu, chef för finansiell produktutveckling på 21.co. "På 21.co ser jag en enastående möjlighet att fortsätta resan mot innovation, utnyttja min erfarenhet för att driva innovation, utöka produktutbudet och leverera exceptionellt värde till våra kunder. Jag är glad över att samarbeta tillsammans med det begåvade teamet här och utveckla banbrytande lösningar som kommer att fortsätta att forma framtiden för landskapet."
Techfond om fem år av framgång och framtidsprognoser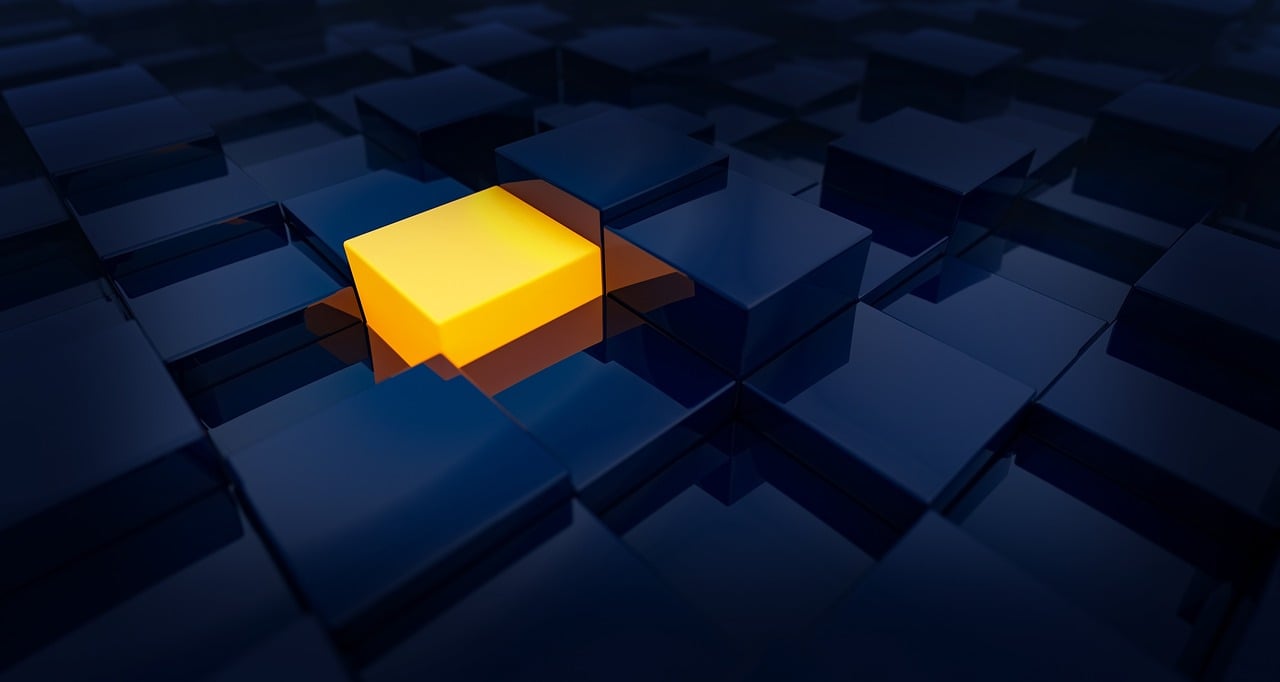 Anthony Ginsberg, VD för GINSGLOBAL Index Fund träffar Steve Darling från Proactive för att dela nyheter om fem år av framgång för sin Tech Megatrend Fund. Fonden, som lanserades 2018, har utvecklats avsevärt och omfattar ett brett utbud av teknikrelaterade underteman bortom traditionell teknik, inklusive elfordon, molnberäkning, onlinespel, streaming och cybersäkerhet.
Ginsberg lyfte fram de imponerande användningsfrekvenserna för dessa underteman, med hänvisning till tillväxten av elfordon, datormoln och cybersäkerhet. Han betonade konvergensen av dessa teknologier, vilket skapar nya möjligheter och marknadsdynamik. Ginsberg diskuterade också effekterna av pandemin, som accelererade trender som distansarbete, molnberäkning och cybersäkerhet.
När det gäller resultat har Tech Megatrend Fund uppnått en avkastning på 45 % sedan starten, med anmärkningsvärda uppgångar de senaste åren trots vissa inflationsrelaterade utmaningar. Ginsberg uttryckte optimism för framtiden, med hänvisning till pågående framsteg inom AI och robotik, särskilt i Asien. När det gäller fusioner och förvärv förutsåg Ginsberg en ökning av teknikrelaterade megaaffärer, särskilt inom molnberäkning, cybersäkerhet och AI. Han betonade att dessa affärer nu är globala i omfattning, med företag som söker möjligheter över hela världen.
Tech Megatrend Fund har upplevt stark tillväxt under sin femåriga resa, driven av olika tekniska underteman och globala trender. Anthony Ginsberg är fortfarande optimistisk om fondens framtidsutsikter och lyfter fram den transformativa potentialen hos framväxande teknologier.
Handla T3KE ETF
HANetf HAN-GINS Tech Megatrend Equal Weight UCITS ETF (T3KE ETF) är en europeisk börshandlad fond som handlas på bland annat London Stock Exchange och tyska Xetra.
Det betyder att det går att handla andelar i denna ETF genom de flesta svenska banker och Internetmäklare, till exempel DEGIRO, Nordnet, Aktieinvest och Avanza.