Platinum: A tale of two consumers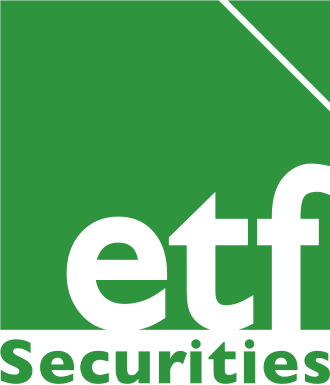 Platinum: A tale of two consumers
Summary
Among platinum 's diverse sources of demand, European and Chinese consumers remain the core drivers.
Continuing rising incomes and a growing middle class could continue to benefit platinum jewellery demand in China.
Tighter emission standards and strong auto sales may add further support to platinum demand in Europe.
Despite tepid growth and continued uncertainty, the global consumer has remained a resilient driving force in many economies. In the case of platinum, the continuation of healthy consumer spending will remain a critical driver for future demand, particularly among two consumer segments which have accounted for nearly 40% of average annual consumption.
Platinum demand is most often associated with the European automotive market, which accounts for 19% of average annual demand for use in catalytic converters for diesel passenger vehicles. What is less recognized is that over the last 5 years the largest contributor to demand (20%) has stemmed from another consumer segment – Chinese jewellery.
Platinum's fate remains tied to Chinese jewellery and European auto demand
Average Annual Demand (2011-2015) by sector and region
(click to enlarge)
China's growing middle class
Platinum jewellery fabrication in China fell approximately 8% last year with signs indicating this trend may persist throughout 2016. The jewellery sector in China has seen an overall slowdown in line with the country's economic challenges. In response, consumers have tightened their belts, with the memory of last year's equity market pullback still fresh and weighing on consumer sentiment. The Chinese jewellery industry has also struggled to operate in this economic backdrop as smaller fabricators have been driven out of the market while larger producers have downsized.
Recent changes in consumer preferences and spending habits have also impacted the platinum jewellery market. Last year saw consumer budgets shift to other discretionary purchases such as domestic travel and vacation expenditures. This was doubly impactful for the jewellery market as more consumers were traveling during holidays and foot traffic in jewellery stores fell during periods of traditionally high consumer spending.
China still remains a global growth engine with lots of pent up potential consumption
(click to enlarge)
Despite these challenges, there are several themes that lend support for the outlook of China's platinum jewellery demand. China currently has the lowest consumption level relative to its gross domestic product (GDP) compared to the average emerging market economy and well below developed markets. Meanwhile, its share of global GDP was 17% at the end of 2015 and expected to reach nearly 20% by the end of 2021.
China will continue to play a key role in global growth in years to come as it continues to transition from an industrial to consumer driven economy supported by a growing middle class. As income per capita is expected to continue to rise in coming years, this may result in China moving higher up the "consumption ladder". This would see marginal spending shift from consumer staples like food to consumer discretionary goods and services (like appliances and health care) and eventually reach higher levels of luxury goods.
Given China's strong cultural taste for jewellery, higher spending capacity of a growing consumer base would likely see jewellery demand persist. China's growing middle class consumer has already driven several themes which may continue to serve as a boon for platinum demand. While gold jewellery still comprises the bulk of demand, platinum jewellery in China has grown in popularity among younger consumers (millennials), which are a key and growing component of the middle class consumer market. Growing acceptance of platinum jewellery as gifts may be further supported by new product designs and promotions for platinum jewellery targeted at this segment during festivals such as Chinese Valentine's Day. Additionally, expansion into new consumer markets among China's third and fourth tier cities may further cement acceptance and expand platinum jewellery demand in the long run.
Tighter emission standards
Another key consumer segment for platinum stems from passenger vehicles in Europe. Platinum is a key component in autocatalysts for diesel engines, which due to tax advantages makes up the majority of the European passenger car fleet.
Despite Europe's turbulent economy, growth is continuing to recover and consequently European light vehicle sales remain robust and continue to trend higher while overall retail sales in Europe have slumped so far this year. This spells good news for platinum since according to Thomson Reuters GFMS, 84% of European autocatalyst platinum demand in 2015 was used in the light diesel sector.
European car sales continue to trend higher despite slower overall consumer spending
(click to enlarge)
The Brexit vote appears to have weighed on car sales in July as European light vehicle sales fell 1.7% year over year and July new passenger car registrations fell 30% in the United Kingdom (UK) from the prior month. The full impact on European car sales emanating from Brexit remains uncertain, but July UK retail sales rose 5.9%, beating expectations, which may signal Brexit's impact on the consumer was temporary. Overall, the European auto industry remains buoyant with improving employment and low financing costs may continue to entice consumers in other economies as well.
What should help soften any potential impact from Brexit on European car sales is the continued utilization of diesel engines and increased loadings of platinum used in diesel autocatalysts to meet higher emission and fuel efficiency standards. While diesel vehicles in Europe generally have lost market share in recent years to gasoline engines (which utilize palladium over platinum in autocatalysts), the introduction of the Euro 6 emission standards in 2015 helped offset this secular trend and may continue to positively impact platinum demand in years to come.
Eur0 6 put tougher limits on nitrogen oxide (NOx) emissions for automakers. While autocatalysts are not the primary technology to abate NOx emissions (lean NOx traps and selective catalytic reductions are used in the after-treatment for this purpose), according to Johnson Matthey, platinum can help optimize the process. Metals Focus estimates that this increased the average platinum loadings in catalysts by 10% in 2015 to compensate for the new emission standards, a trend likely to persist this year.
Going forward further reliance on diesel engines will remain a key component for automakers to meet European fuel efficiency targets. By applying the latest after treatments, diesel engines generate less pollution and offer better fuel efficiency than gasoline engines.
Investment Outlook
Platinum has risen 26% year to date as it has caught up to the strong year to date performance of its precious metal peers, gold and silver. Unlike gold and silver, which have seen a large influx of investor demand through exchange traded products (ETP) flows, platinum ETPs have seen slight net redemptions globally so far in 2016. The driver of platinum appears to be futures market contracts held by money managers. Should ETP investors also engage in buying platinum we could see the metal gain a second wind. In the long term, the fundamentals for platinum supply and demand remain constructive.
Speculative investors have driven the year to date rally in platinum so far
(click to enlarge)
For more information contact:
ETF Securities Research team
ETF Securities (UK) Limited
T +44 (0) 207 448 4330
E infoUK@etfsecurities.com
Important Information
This communication has been provided by ETF Securities (UK) Limited ("ETFS UK") which is authorised and regulated by the United Kingdom Financial Conduct Authority (the "FCA").
When being made within Switzerland, this communication is for the exclusive use by "Qualified Investors" (within the meaning of Article 10 of Section 3 of the Swiss Collective Investment Schemes Act ("CISA")) and its circulation among the public is prohibited.
Förvaltare ser hur fonder för guld och uran ökar sina förvaltade volymer
HANetf, den oberoende white-label-plattformen för ETFer och ETCer i Europa, tillkännager ökningar av tillgångar under förvaltning försona fonder för guld och uran, två av denna förvaltares flaggskeppsråvaruprodukter. Sprott Uranium Miners UCITS ETF (Ticker U3O8) har passerat milstolpen $60 miljoner AuM sedan lanseringen i maj 2022, medan det fysiska guldet ETC, det första i Europa som lanserades i samarbete med ett suveränt myntverk, The Royal Mint Gold ETC (Ticker RM8U), har överstigit 900 miljoner USD i förvaltat kapital.
Uran, ny tjurmarknad?
Sprott Uranium Miners UCITS ETF, spårar North Shore Sprott Uranium Miners-index och utvecklades i samarbete med Sprott Asset Management, en global ledare inom uran- och råvaruinvesteringar, för att erbjuda investerare en investeringslösning som svar på energikrisen som utlöstes av konflikten i Europa.
Dessutom ökar Europeiska unionens beslut att klassificera kärnenergi som "grön", det vill säga ett giltigt bidrag i kapplöpningen mot netto-noll, underskottet i tillgången på uran, en grundläggande råvara för kärnenergi. Som ett resultat tror många experter att uran är på toppen av en ny tjurmarknad.
Guld, priser på topp i över sju månader
Investeringar i guld, den mest kända tillgången i säkra tillflyktsorter, upplever också höga inflöden och i början av 2023 nådde spotpriset på guld sin högsta nivå på mer än sju månader.
The Royal Mint Responsibly Sourced Physical Gold ETC, den första finansiella produkten listad i samarbete med The Royal Mint, , erbjuder investerare exponering för spotpriset på guld genom att fysiskt hålla guldtackor, som hålls i valv på The Royal Mint i Llantrisant, Cardiff.
En annan intressant aspekt av denna produkt är att guld ETC endast utfärdas efter tilldelning av unikt identifierbara fysiska guldtackor. Som bevis på detta gjordes den första fysiska inlösen av ETC i år med det amerikanska finansföretaget Wahed som löste in en guldtacka på ett troy ounce.
Produkten erbjuder också investerare möjligheten att få tillgång till en guldinvestering i linje med deras hållbarhetsvärden. Faktum är att ETC garanteras delvis av LBMA Good Delivery bars, gjorda av 100 procent återvunnet guld, som kommer från avfallet från produktionsprocessen. Denna ETC är också sharia-kompatibelt, det vill säga i linje med islamiska värderingar.
Hector McNeil, grundare och co-VD för HANetf, kommenterade: "Det är fantastiskt att se den fortsatta tillväxten av två av våra mest spännande och innovativa produkter. Å ena sidan ETF för utvinning av uran, ett nyckelmaterial för kärnenergi, vilket i sin tur är grundläggande för energiförsörjning i denna fas av övergången till förnybara energikällor; å andra sidan guld, som även om det alltid har varit ett grundläggande inslag för många portföljer, fokuserar i dag allt fler investerare på instrument som i första hand svarar mot deras hållbarhetsvärden, en faktor som riskerar att utesluta guld. Så med The Royal Mint är vi fast beslutna att skapa ett ETC som backas upp av ansvarsfullt inköpt guld och delvis backas upp av 100 % återvunnet guld".
Handla U3O8 ETF
HANetf Sprott Uranium Miners UCITS ETF Acc (U3O8 ETF) är en europeisk börshandlad fond. Denna fond handlas på flera olika börser, till exempel Borsa Italiana, Deutsche Boerse Xetra och London Stock Exchange. Av den anledningen förekommer olika kortnamn på samma börshandlade fond.
Det betyder att det går att handla andelar i denna ETF genom de flesta svenska banker och Internetmäklare, till exempel DEGIRO, Nordnet och Avanza.
Handla RM8U ETC
HANetf The Royal Mint Physical Gold ETC Securities (RM8U ETC) är en europeisk börshandlad fond som handlas på bland annat London Stock Exchange och tyska Xetra.
Det betyder att det går att handla andelar i denna ETF genom de flesta svenska banker och Internetmäklare, till exempel DEGIRO, Nordnet och Avanza.
36B6 ETF ger exponering mot amerikanska aktier med höga ESG-poäng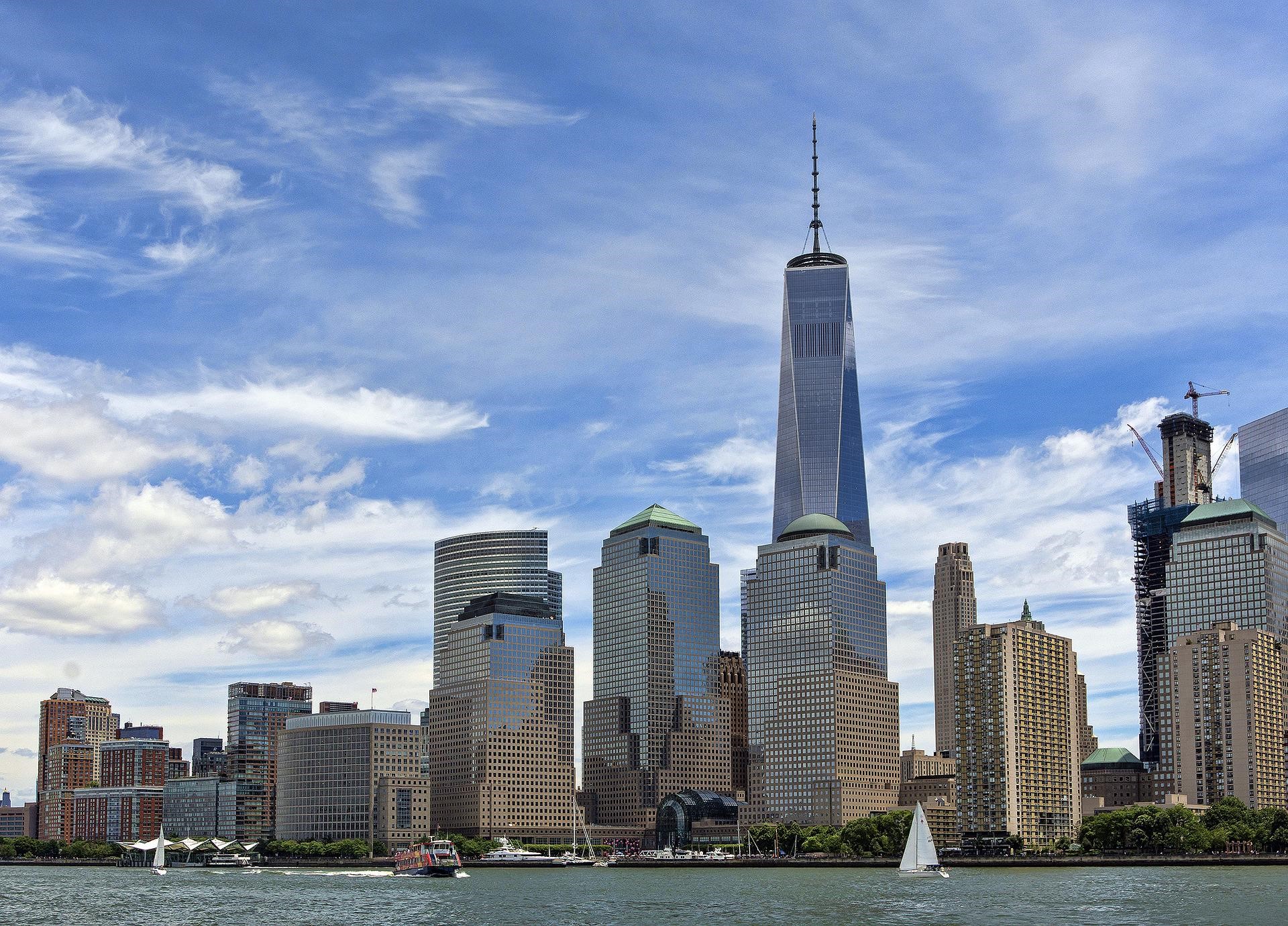 iShares MSCI USA SRI UCITS ETF USD (Dist) (36B6 ETF) investerar i aktier med inriktning Social/Environmental, USA. Utdelningarna i fonden delas ut till investerarna (halvårsvis). MSCI USA SRI Select Reduced Fossil Fuels möjliggör en bred investering med låga avgifter på ca. 135 aktier.
Den totala kostnadskvoten uppgår till 0,20 % p.a.. Fonden replikerar det underliggande indexets utveckling genom att köpa alla indexbeståndsdelar (full replikering). iShares MSCI USA SRI UCITS ETF USD (Dist) har tillgångar på 323 miljoner GBP under förvaltning. 36B6 ETF är äldre än 3 år och har sin hemvist i Irland.
Varför 36B6?
Få tillgång till amerikanska marknader genom företag med enastående miljö-, social- och styrningsbetyg (ESG) och minimala kontroverser.
Sålar bort exponering för företag som är involverade i industrier som kontroversiella vapen, kärnvapen, tobak, civila skjutvapen, konventionella vapen, alkohol, hasardspel, vuxenunderhållning, kärnkraft och genetiskt modifierade organismer.
Investeringsmål
Fonden strävar efter att spåra resultatet för ett index som består av amerikanska ESG-kontrollerade företag (miljö, social och styrning).
Den 27 november 2019 ändrades riktmärket från MSCI USA SRI Index till MSCI USA SRI Select Reduced Fossil Fuel Index. Förändringen kommer att återspeglas i benchmarkdata.
Investeringsstrategi
MSCI USA SRI Select Reduced Fossil Fuels-index spårar amerikanska aktier som endast överväger företag med mycket höga miljö-, sociala och styrningsbetyg (ESG) i förhållande till sina branschkollegor, för att säkerställa inkluderingen av de bästa företagen ur ett ESG-perspektiv och undvika företag inkompatibel med värden screenar eller utsätts för fossila bränslen genom utvinnings- och produktionsaktiviteter, kraftgenereringsaktiviteter eller reserver ägande. Vikten för varje företag är begränsad till 5 %.
Handla 36B6 ETF
iShares MSCI USA SRI UCITS ETF USD (Dist) (36B6 ETF) är en europeisk börshandlad fond. Denna fond handlas på flera olika börser, till exempel Deutsche Boerse Xetra. Av den anledningen förekommer olika kortnamn på samma börshandlade fond.
Det betyder att det går att handla andelar i denna ETF genom de flesta svenska banker och Internetmäklare, till exempel DEGIRO, Nordnet och Avanza.
Börsnoteringar
Största innehav
| | | | | | |
| --- | --- | --- | --- | --- | --- |
| Kortnamn | Namn | Sektor | Vikt (%) | ISIN | Valuta |
| MSFT | MICROSOFT CORP | Information Technology | 4.75 | US5949181045 | USD |
| TSLA | TESLA INC | Consumer Discretionary | 4.47 | US88160R1014 | USD |
| HD | HOME DEPOT INC | Consumer Discretionary | 4.28 | US4370761029 | USD |
| NVDA | NVIDIA CORP | Information Technology | 4.20 | US67066G1040 | USD |
| KO | COCA-COLA | Consumer Staples | 3.86 | US1912161007 | USD |
| PEP | PEPSICO INC | Consumer Staples | 3.45 | US7134481081 | USD |
| DIS | WALT DISNEY | Communication | 2.60 | US2546871060 | USD |
| ADBE | ADOBE INC | Information Technology | 2.60 | US00724F1012 | USD |
| TXN | TEXAS INSTRUMENT INC | Information Technology | 2.11 | US8825081040 | USD |
| AMGN | AMGEN INC | Health Care | 2.05 | US0311621009 | USD |
Innehav kan komma att förändras
Tech Megatrends ETF & Industry 4.0 Innovations
I det här avsnittet diskuterar CMC Markets HANS-GINS Tech Megatrend Equal Weight UCITS ETF [T3KE], som Anthony förvaltar. T3KE följer Solactive Innovative Technologies Index, ett index över ledande företag som driver innovation inom sektorer från robotteknik till underhållning. Vi fördjupar oss i hur fonden fångar megatrenderna från den fjärde industriella revolutionen, utforskar fondens sammansättning, dess geografiska diversifiering och logiken bakom dess likaviktsstrategi och strategiska undvikande av överexponering mot FAANG-aktier.
Anthony går igenom de noggrant utvalda megatrenderna och deras underteman, och lyfter fram den explosiva potentialen hos AI inom teknik och dess inverkan på olika sektorer. Han betonar också tillväxtpotentialen för teman som genomik, att bli mer mainstream efter covid och onlinespel, en industri som nu har överträffat Hollywood i storlek och som i framtiden potentiellt skulle kunna konvergera med cloud computing och sociala medier, som nyligen affärer som Microsofts förvärv av Activision skulle kunna tyda på. Innan han grundade GinsGlobal 2000, arbetade Anthony som direktör på Barclays. Han kommer ursprungligen från Sydafrika och har en Bachelor of Business Science och CPA-certifikat från University of Cape Town.
Handla T3KE ETF
HANetf HAN-GINS Tech Megatrend Equal Weight UCITS ETF (T3KE ETF) är en europeisk börshandlad fond som handlas på bland annat London Stock Exchange och tyska Xetra.
Det betyder att det går att handla andelar i denna ETF genom de flesta svenska banker och Internetmäklare, till exempel DEGIRO, Nordnet och Avanza.