Opportunities Exist in Emerging Markets Despite Challenges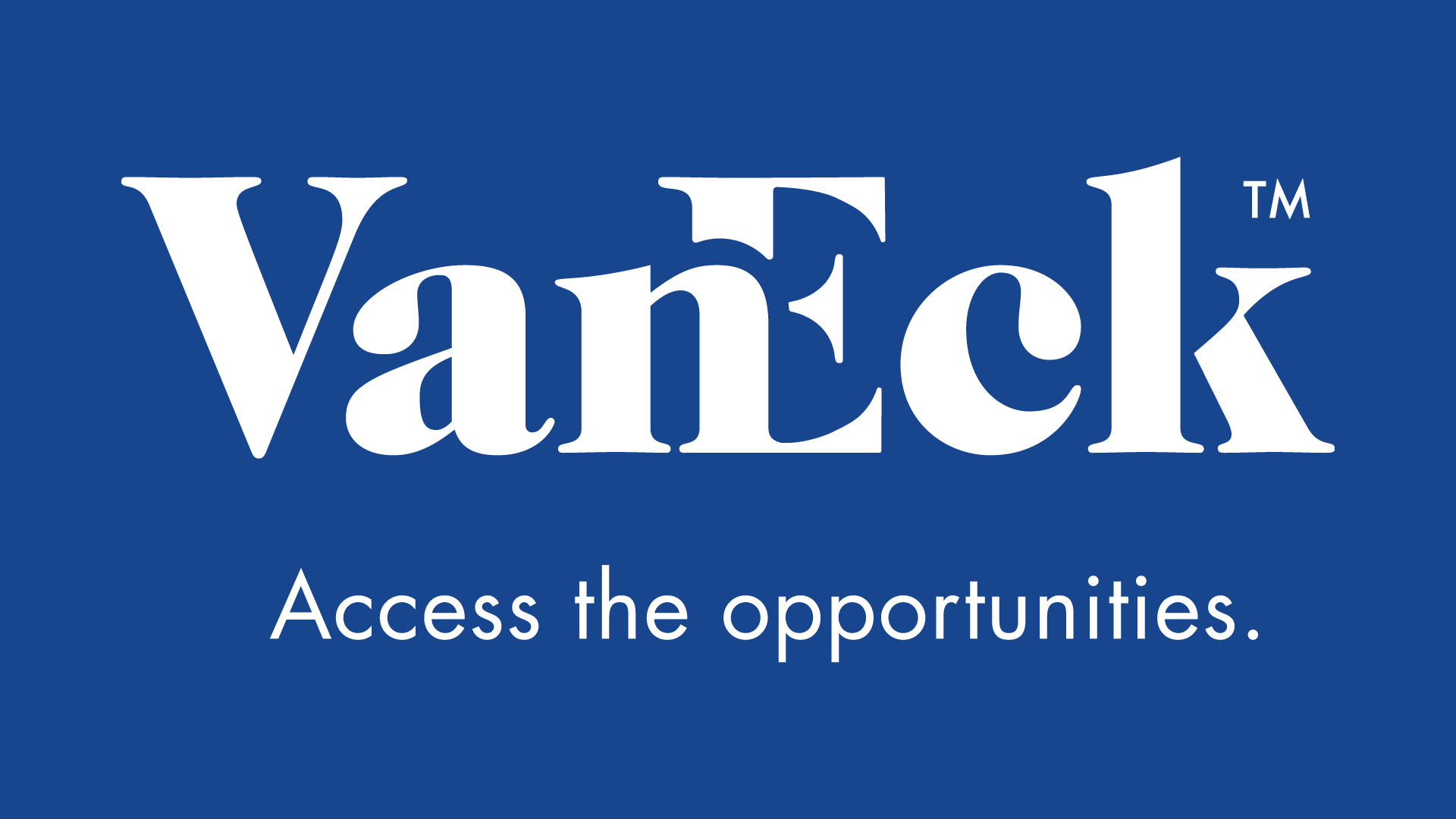 Opportunities Exist in Emerging Markets Despite Challenges Van Eck Unconstrained Emerging Markets Bond Fund Manager Commentary By: Eric Fine, Portfolio Manager
Executive Summary
Emerging markets (EM) debt still facing many headwinds
Strong idyosincratic drivers in Argentina, Venezuela and Russia
EM real rates remain low by historic standards
Overview
We still see many headwinds for EM debt including, but not limited to, the possible upcoming Federal Reserve (Fed) rate hikes, a looming potential devaluation in China, unstable commodity prices, a still weak EM growth trajectory, inflation risk, implosion in Brazil and potentially approaching troubles in Turkey. Regarding the Fed, just as the market was consistently mispricing the timing of their first hike relative to "dots" implied timing, the same seems to be occurring for the timing and magnitude of the anticipated subsequent rate hikes…fasten your duration seatbelts, in our opinion. Despite China telling the world that its currency devaluation will happen someday, it did not trigger capital flight. Shouldn't the usual rule of thumb on devaluations apply, namely, you do them big and early in conjunction with some real or pretend reforms? How does it not get worse the longer China waits? It is maintaining a currency peg while cutting rates, making it cheaper for investors to short the currency. Furthermore, the rapidly approaching Fed hike means a tighter policy in China, via the exchange rate peg, in a time of declining growth rates for an exporting economy. The risks of unstable or weak commodity prices seem high. Brazil remains in the grips of a vicious political and economic adverse feedback loop of worse outcomes (e.g., recession) creating divisive politics and policy paralysis. Turkey does not seem to be a market concern, but we think it should be. President Erdogan is about to complete his takeover of state institutions which includes the likely departure of the current central bank head. The policy implication could be a central bank easing policy, risking currency weakness and self-fulfilling inflation expectations. Additionally, they may be tempted to intervene in the currency market, threatening their already-low reserves.
But, we think there are still investments that can outperform in the face of these risks. Our portfolio could be thought of as consisting of two halves: idiosyncratic and defensive. The idiosyncratic portion is primarily composed of Argentina and Venezuela dollar-denominated bonds, and both Russia rouble- and dollar-denominated bonds. As the term idiosyncratic implies, we see asset price performance almost entirely based on country-specific factors rather than systematic factors such as U.S. interest rates, etc. In Argentina, the idiosyncratic driver is the new government's likely settlement with its holdout creditors, while in Venezuela, government bonds are trading near recovery value. In Russia, the idiosyncratic driver for local-currency bonds is declining inflation. The defensive half of the portfolio is made up of some high-spread dollar-denominated short-dated bonds with cheap spreads relative to fundamentals. The spread duration is such that if one is correct, the reward would be the constant carry. One of the largest allocations is to low duration dollar-denominated bonds in South Korea, which is experiencing ongoing balance of payments surpluses and can perform defensively in risk-off scenarios.
Why focus on Argentina and Venezuela as key idiosyncratic diversifiers? We have long maintained that the November presidential elections in Argentina would result in a more market-friendly government than the one established under former President Cristina Kirchner. The election victory of the opposition candidate Mauricio Macri – which was not an obvious outcome even a couple of months ago – might be a real game-changer. The new government's line-up is very impressive, and so far, Macri has been sticking to his pre-election promises of dealing with the existing imbalances, such as multiple exchange rates, in a timely fashion. The Macri administration is also likely to bring in the resolution of the holdouts situation, paving the way for Argentina's eventual rating upgrade to single-'B'. We consider it a good sign that in late November Moody's changed Argentina's outlook to positive. The bottom line is that the country is solvent, but it currently has no market access, which should change when the holdouts issue is resolved. This is now a more likely outcome, in our opinion. Venezuela's macro outlook remains very challenging but markets continue to price in an extremely high chance of default under our recovery value assumptions. Our position is that 100% probabilities of default, in general, are to be viewed skeptically. It remains to be seen whether the National Assembly elections on December 6 will bring in meaningful policy changes or closer relations with the U.S. – but there are several very low-hanging policy "fruits" (such as higher gasoline prices, streamlining the exchange rate system) that can reduce imbalances if there is enough political will.
Why a less negative perspective on Russia? First, Russia is emerging in a new light following the Paris tragedy and the shooting down of its military plane by Turkey. We think that appetite for an escalation of sanctions against Russia in this new environment is low. The rating agencies have already noted that the improving relations between Russia and the U.S. may boost Russia's rating. Second, the authorities' response to a considerable deterioration in the external conditions following the introduction of sanctions was surprisingly orthodox and helped avoid a major drain on reserves. Russia seems to be emerging from this episode with a stronger credit profile (e.g., stable reserves, lower external debt, a larger current account surplus). Third, the rouble was used mainly as a shock-absorber in the past months and is now significantly undervalued both on a short-term basis and also when looking at fundamental metrics. Additionally, a major disinflation move is expected in the next 3-6 months allowing the central bank to ease further. All this makes us more comfortable owning non-sanctioned Russia securities (sovereigns [OFZs] and hard-currency quasi-sovereign debt). Fourth, duration makes the trade attractive, in our opinion. Inflation could decline to 6% by the end of 2016 with the policy rate (and yield curve) around 10%. So, with carry and duration, we are looking at rates that are possibly 100bp-200bp lower, which may provide a cushion for potential currency weakness.
Why still unable to find attractive local currency? First, even though real interest rates in emerging markets increased in the past few weeks, they remain low by historic standards and also in comparison to real rates in developed markets (real interest rates in the U.S. have recovered to their long-term average). The Federal Open Market Committee (FOMC) continues to give strong signals that it is ready to hike in December. Such a move might not only pull nominal yields in the U.S. (at least in the near term) but also real rates in emerging markets. Second, with the renminbi in November finally becoming part of the International Monetary Fund's (IMF) Special Drawing Rights (SDR) basket, an international reserve asset which is based on the values of major currencies, the focus is now shifting to possible currency devaluation in China and its potential impact on the rest of EM FX (both in terms of the initial knee-jerk reaction and the subsequent rounds of "currency wars"). The offshore currency (CNH) is weakening relative to the controlled onshore currency (CNY). Third, even though there were some improvements in the EM macro data flow in the past weeks, we have yet to see any meaningful improvement in the EM growth outlook. Consensus continues to downgrade the 2016 growth forecasts in all EM regions – reflecting debt overhang and low commodity prices among other things. The expected growth differential between EM and the U.S. continues to narrow down, undermining the fundamental support for EM FX. We should note the potential for contagion risk in Brazil and Turkey perhaps, due to the size and importance of their economies.
A key feature of the intial steps of our investment process compares the risk premium of a country to its fundamentals) and we should emphasize that it does uncover pockets of value in local-currency markets. Colombia, Brazil, Zambia, Nigeria and others pay high real interest rates. However, in each of these cases, these investments failed the following step of our process which test specific risk factors. Colombia has been very correlated to oil prices, and we expect it will continue to be, and thus the failed correlation test, Brazil fails the policy/politics test, and Zambia and Nigeria are slowly moving to capital control regimes, in our opinion, and therefore, fail the policy/politics tests.
Exposure Types and Significant Changes The changes to our top positions are summarized below. Our largest positions are currently: South Korea, Argentina, Venezuela, South Africa and Russia.
We added local-currency sovereign and hard-currency quasi-sovereign debt exposure in Russia. We expect to benefit from a combination of a change in the geopolitical narrative that reduces the potential risk of additional sanctions and disinflation that should allow the central bank to further slash interest rates.
We reduced sovereign and quasi-sovereign hard-currency debt exposure in Chile due to concerns about the price of copper in light of the ongoing growth slowdown in China.
We also reduced local-currency sovereign exposure in Romania due to concerns about local politics and policy noise.
We reduced hard-currency sovereign exposure in Israel due to greater vulnerability risks as well as concerns about duration. We also reduced quasi-sovereign hard-currency exposure in Vietnam on greater vulnerability risks.
Fund Performance
The Fund (EMBAX) gained 0.13% in November, compared to a 1.11% loss for a 50% local-50% hard-currency index.
The Fund's biggest winners were Venezuela (hard-currency sovereign), South Africa (hard currency sovereign and quasi-sovereign) and Ivory Coast (hard-currency sovereign). The Fund's biggest losers were Argentina (hard-currency sovereign), Romania (local-currency sovereign) and Mongolia (hard-currency sovereign).
Turning to the market's performance, the GBI-EM's biggest winners were Nigeria, Brazil and Indonesia. The biggest losers were Colombia, South Africa and Hungary – with Colombia and South Africa affected by low commodity prices and policy rate hikes.
The EMBI's biggest winners were Venezuela, Kazakhstan and Malaysia, while its biggest losers were Egypt, Chile and Mongolia (with the latter two affected by concerns about the price of copper).
Diversification does not assure a profit or prevent against a loss.
Expenses: Class A: Gross 1.32%; Net 1.25%. Expenses are capped contractually until 05/01/16 at 1.25% for Class A. Caps exclude certain expenses, such as interest. Please note that, generally, unconstrained bond funds may have higher fees than core bond funds due to the specialized nature of their strategies. The tables above present past performance which is no guarantee of future results and which may be lower or higher than current performance. Returns reflect applicable fee waivers and/or expense reimbursements. Had the Fund incurred all expenses and fees, investment returns would have been reduced. Investment returns and Fund share values will fluctuate so that investors' shares, when redeemed, may be worth more or less than their original cost. Fund returns assume that dividends and capital gains distributions have been reinvested in the Fund at Net Asset Value (NAV). Index returns assume that dividends of the index constituents have been reinvested. Investing involves risk, including loss of principal; please see disclaimers on next page. Please call 800.826.2333 or visit vaneck.com for performance current to the most recent month ended.
Data Sources: Van Eck Research, FactSet. All portfolio weightings and statements herein as of November 30, 2015. Unless otherwise indicated.
Cryptoassets of the Month: May 2023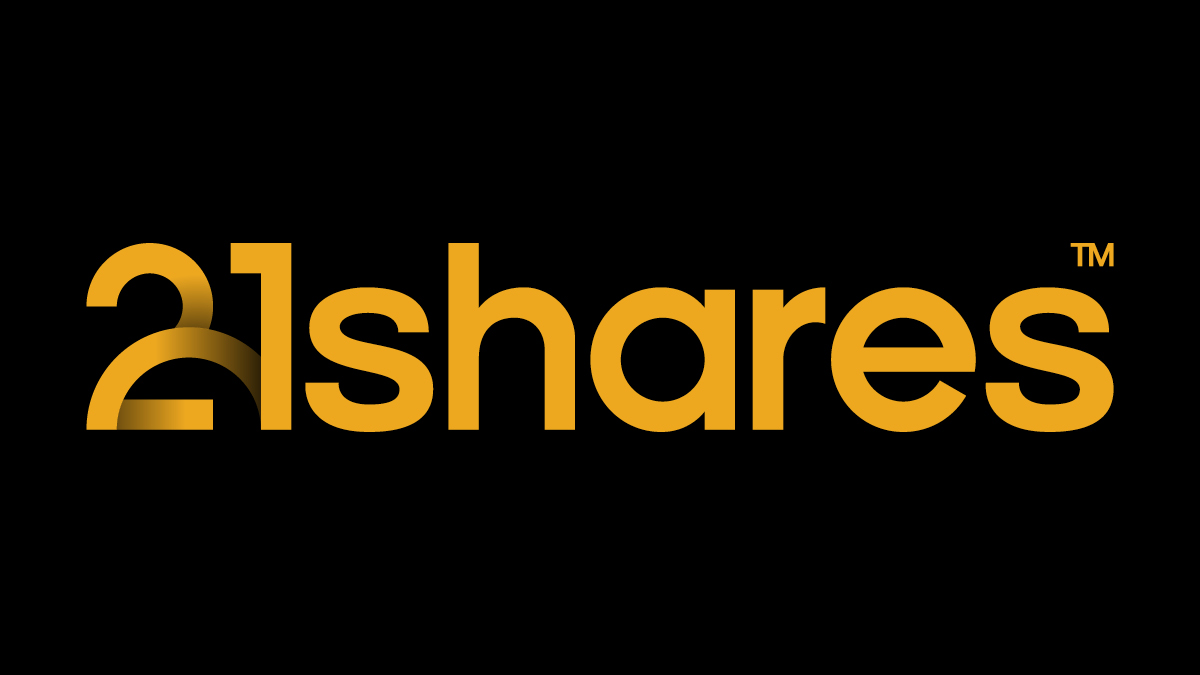 Every month, our research team will present the cryptoassets of the month that increased or dropped in value by more than 15%. With a data-driven approach, we highlight the most important developments and events causing price movements.
Figure 1 – 30-Day Performance: Cryptoassets of the Month vs. Traditional Asset Classes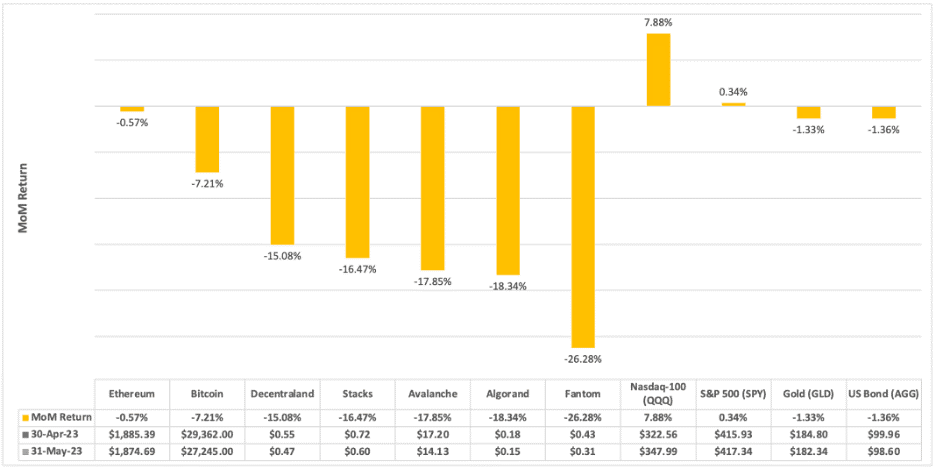 Data Source: 21Shares, CoinGecko, and Yahoo Finance, from 30-Apr-2023 to 31-May-2023 (Close Price)
Ethereum (ETH)

Ethereum traded down 0.57% over the past month. On May 15, Lido V2 went live, enabling users to withdraw their stETH (staked Ether). As of May 31, Lido has processed over 460k stETH withdrawals without voluntarily exiting a single validator. The protocol achieved this by implementing a buffer that accumulates ETH via daily deposits, partial withdrawals, and rewards. On the scaling front, Aztec revealed its "hybrid zk-rollup," which will enable private smart contract execution, allowing users to protect their data and on-chain activity with programmable anonymity. Finally, Ethereum's beacon chain suffered a technical issue that caused the network to stop finalizing blocks briefly.
Bitcoin (BTC)

Bitcoin traded down 7.21% over the past month. On May 17, Tether announced it would use 15% of its monthly net operating profits (i.e., the realized gains from T-bills and similar investments) to buy Bitcoin. The move aims to diversify Tether's reserve surplus. In addition, it could have a considerable effect on BTC's structural supply and demand dynamics, as it can offset a significant portion of the selling pressure we can expect from the 41k BTC that the U.S. government intends to sell this year. On another front, transaction fees on the Bitcoin network rose five-fold from $23.5 million in April to $124 million in May, primarily driven by Ordinals and BRC-20 tokens.
Decentraland (MANA)

Decentraland (MANA) traded down 15.08% over the past month as activity in the decentralized virtual world waned significantly. About 2,740 unique wallet addresses interacted with Decentraland throughout May, down ~26% from April. In other news, on May 18, Decentraland DAO introduced "Decentraland Studios," a platform to connect creators who want to build experiences on the platform but lack the technical skills to do it. This move is part of a broader trend in crypto attempting to lower the barrier of entry for new developers and creators.
Stacks (STX)

Stack's native token STX traded down 16.47% over the past month. On May 23, ALEX – the most prominent decentralized exchange (DEX) on the Stacks network – introduced permissionless listings for BRC-20 tokens. Despite the combined market cap of BRC-20 tokens reaching close to $500 million, they mainly consist of "meme coins" because Bitcoin does not natively support smart contracts, nor is it designed for fast performance. Thus, Bitcoin needs Layer 2s like Stacks to be usable at scale and open the segway for new use cases. Regarding ecosystem traction, the Stacks networks reached 65,000 deployed smart contracts on May 25.
Avalanche (AVAX)

Avalanche's native token AVAX traded down 17.85% over the past month despite exciting ecosystem developments. On May 24, Ava Labs announced AvaCloud, a launchpad that allows businesses to deploy custom, fully managed blockchains using an intuitive no-code portal. In addition, the AvaCloud product suite includes managed validators with automated installation for enhanced security, comprehensive data tools, and chain interoperability between all blockchains on the Avalanche network. If successful, the release could mark a paradigm shift in enterprise adoption by removing the complexity of building a public or private blockchain.
Algorand (ALGO)

Algorand's native token ALGO traded down 18.34% over the past month, underperforming the broader market. The Algorand Foundation recently released AlgoKit, an application that handles the developer environment setup, project generation, and deployment. AlgoKit aims to lower the barrier of entry for developers entering the ecosystem. In this regard, attracting new talent is an area Algorand has struggled with – the blockchain had only 38 full-time developers as of April 2023, according to Electric Capital. The network's inability to attract new talent may be worrisome as developer engagement is an early and leading indicator of value creation.
Fantom (FTM)

Fantom's native token FTM traded down 26.28% over the past month. On May 8, the Fantom Hackathon Q2 2023 opened for submissions with a prize pool of over $300k for innovative dApps built on the blockchain. On May 17, the Fantom Foundation released Fantom Academy, a series of lessons for developers, including Solidity basics, token standards, and more. Finally, regarding ecosystem traction, Fantom became available on The Graph, allowing developers to leverage subgraphs to load data on the Fantom blockchain securely and reliably into their dApps.
Strategies of the Month: March 2023
Every month, our research team will also present the best-performing strategies of the month in our product suite. With a data-driven approach, we highlight the most important developments and events causing price movements.
Figure 2: 30-Day Performance: Strategies of the Month vs. Traditional Asset Classes Data
Source: 21Shares Index Management Console and Yahoo Finance, from 28-Apr-2023 to 31-May-2023 (Close Price)
SBTC

The 21Shares Short Bitcoin ETP (SBTC) rose 5.72% over the past month. SBTC seeks to provide a -1x return to the performance of Bitcoin for a single day. Despite its strong fundamentals, BTC's implied annual volatility has consistently been above 70% and has experienced drawdowns from its all-time high of more than 80%. By comparison, the annual volatility of the S&P 500 sits around 20%. As a result, sophisticated investors with stringent risk-management practices may benefit from tactical short-term inverse exposure to BTC.
Research Newsletter
Each week the 21Shares Research team will publish our data-driven insights into the crypto asset world through this newsletter. Please direct any comments, questions, and words of feedback to research@21shares.com
Disclaimer
The information provided does not constitute a prospectus or other offering material and does not contain or constitute an offer to sell or a solicitation of any offer to buy securities in any jurisdiction. Some of the information published herein may contain forward-looking statements. Readers are cautioned that any such forward-looking statements are not guarantees of future performance and involve risks and uncertainties and that actual results may differ materially from those in the forward-looking statements as a result of various factors. The information contained herein may not be considered as economic, legal, tax or other advice and users are cautioned to base investment decisions or other decisions solely on the content hereof.
Ett fantastiskt kvartal för midstream sektorn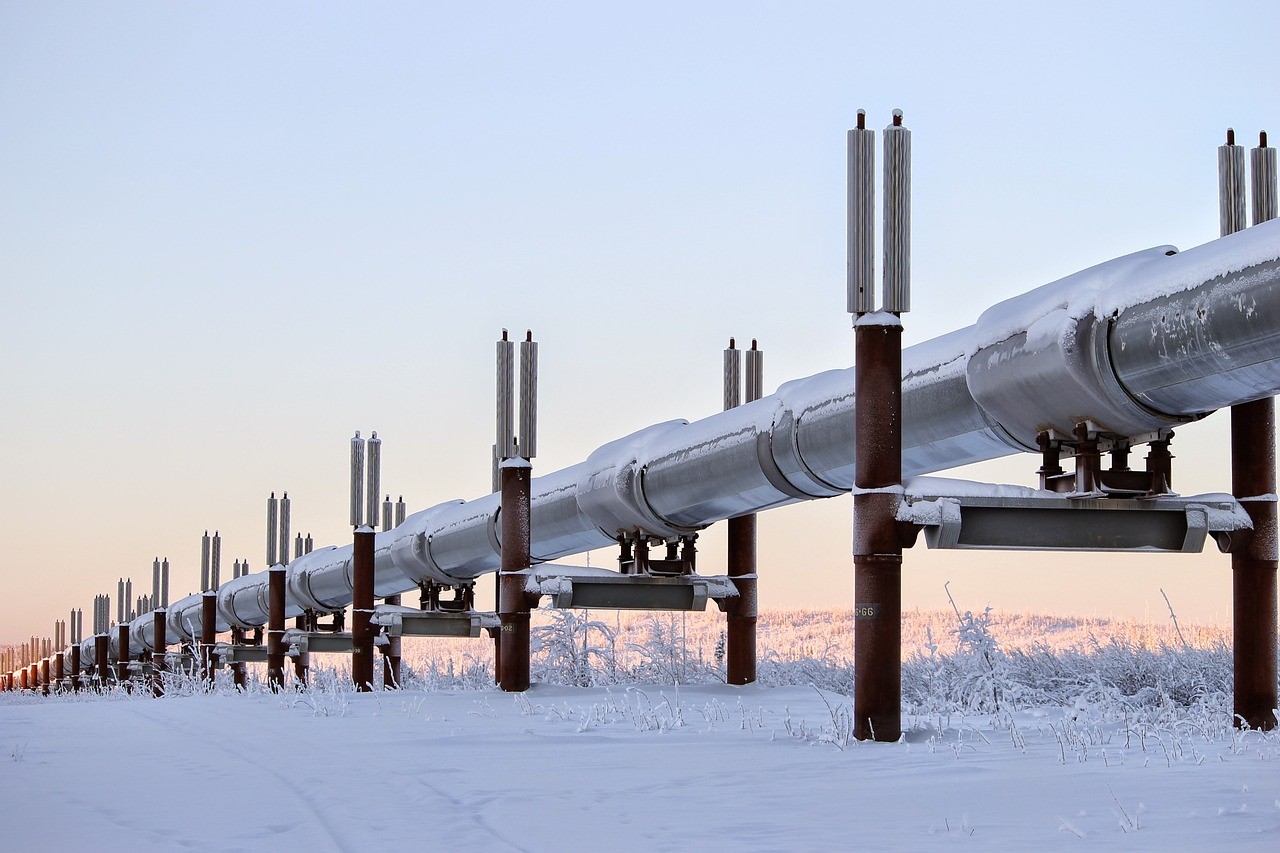 VettaFis energiforskningschef Stacey Morris talar med Thomas Warner från Proactive om den senaste utvecklingen inom midstream-sektorn och i Alerian Midstream Energy Dividend UCITS ETF (JMLP). Han säger att det varit ett fantastiskt kvartal för midstream sektorn.
Morris lyfter fram en stark resultatsäsong, med energiinfrastrukturföretag som överträffar förväntningarna och höjer vägledningen. Midstream-bolags stabila kassaflöden och solida utförande bidrog till deras motståndskraft och positiva utdelningstrender, vilket väckte intresse från allmänna investerare.
Hon pratar också om det senaste meddelandet om oljeproduktionsnedskärningar från Opec+, som hon tror kanske inte har en omedelbar inverkan på midstream, men som i slutändan kan visa sig gynnsam för sektorn.
Handla JMLP ETF
HANetf Alerian Midstream Energy Dividend UCITS ETF (JMLP ETF) är en europeisk börshandlad fond som handlas på bland annat London Stock Exchange och tyska Xetra.
Det betyder att det går att handla andelar i denna ETF genom de flesta svenska banker och Internetmäklare, till exempel DEGIRO, Nordnet och Avanza.
Senatens godkända kärnenergiproposition ger bränsle i uranindustrin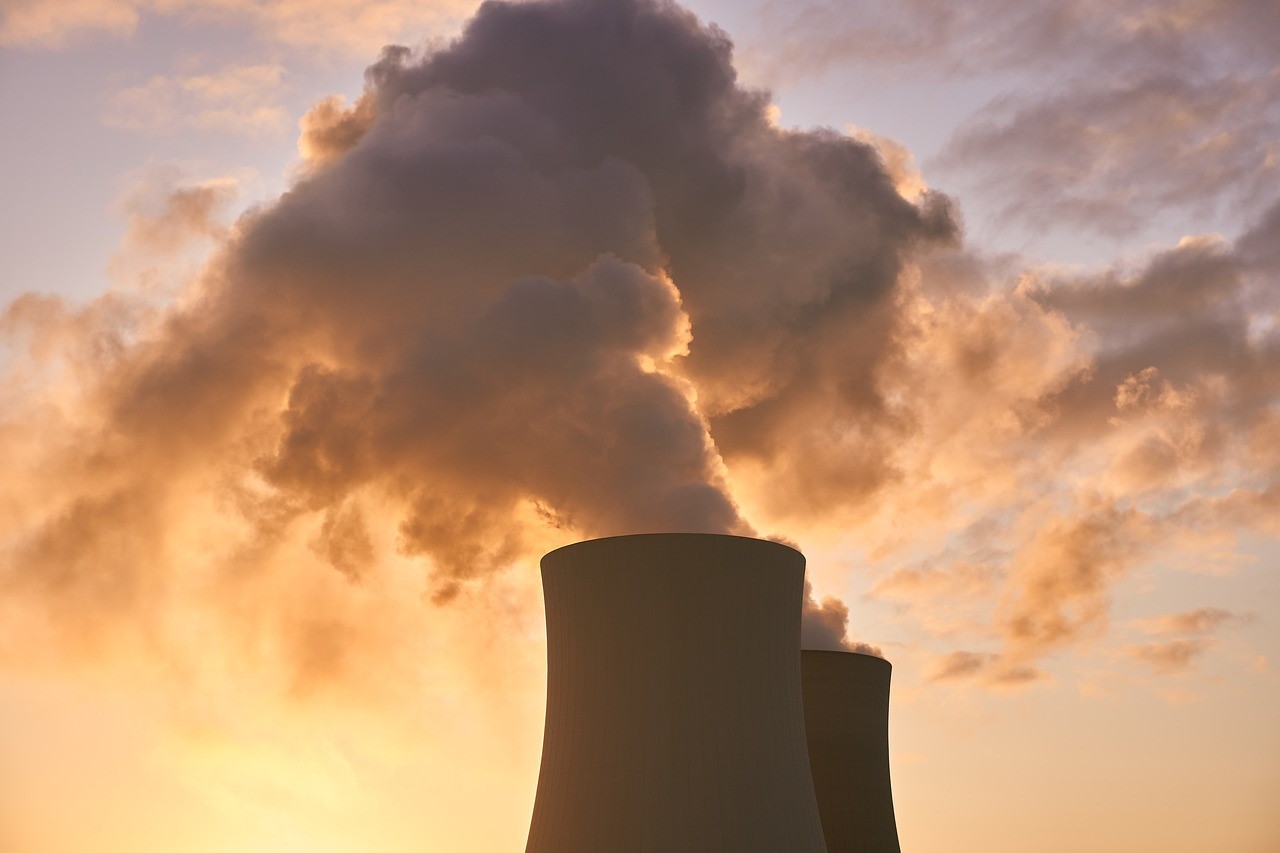 Genomgången av en kärnenergiproposition orsakade en uppgång i aktiekurserna för företag inom uranindustrin. Cameco Corporation, det största företaget inom uranindustrin, ökade med 14 procent under de senaste tre handelssessionerna.
Som svar på antagandet av kärnkraftslagstiftningen har aktiekurserna för uranprospekterings-, utvinnings- och bearbetningsföretag stigit kraftigt.
Global X Uranium ETF (URA), en amerikansk ETF, har även skjutit i höjden med 10 procent under de senaste tre handelssessionerna, eftersom den amerikanska regeringen har för avsikt att öka investeringarna i branschen under de kommande åren.
Vad hände: Den 1 juni antog Senatens kommitté för miljö och offentliga arbeten (EPW) den bipartisan ADVANCE Act, en kärnenergiproposition avsedd att positionera USA som en global ledare inom kärnteknik och energi.
Lagstiftningen, som infördes av Senator Shelley Moore Capito (R-WV), ordförande Tom Carper (D-DE), Senator Sheldon Whitehouse (D-RI), syftar till att uppmuntra utveckling och användning av ny kärnteknik.
Varför det är viktigt: ADVANCE Act har potential att främja marknadstillväxt och prestanda inom kärnenergisektorn, eftersom den ger Nuclear Regulatory Commission (NRC) de verktyg och resurser som krävs för att underlätta en säker och konkurrenskraftig utveckling av kärnteknik i Förenta staterna.
Det kommer att minska regleringskostnaderna, stimulera nästa generations reaktorer och effektivisera tillståndsförfarandet för kärnkraftsanläggningar på brunfältsanläggningar.
Capito konstaterade, "Från både nationell säkerhet och energioberoende synvinkel har USA allt att vinna genom att bli världsledande inom kärnenergi, och idag tog vi ett viktigt steg mot att uppnå det målet."
Handla NUKL ETF
VanEck Uranium and Nuclear Technologies UCITS ETF A (NUKL ETF) är en europeisk börshandlad fond. Denna fond handlas på flera olika börser, till exempel Deutsche Boerse Xetra och London Stock Exchange. Av den anledningen förekommer olika kortnamn på samma börshandlade fond.
Det betyder att det går att handla andelar i denna ETF genom de flesta svenska banker och Internetmäklare, till exempel DEGIRO, Nordnet och Avanza.
Handla U3O8 ETF
HANetf Sprott Uranium Miners UCITS ETF Acc (U3O8 ETF) är en europeisk börshandlad fond. Denna fond handlas på flera olika börser, till exempel Borsa Italiana, Deutsche Boerse Xetra och London Stock Exchange. Av den anledningen förekommer olika kortnamn på samma börshandlade fond.
Det betyder att det går att handla andelar i denna ETF genom de flesta svenska banker och Internetmäklare, till exempel DEGIRO, Nordnet och Avanza.
Handla URNU ETF
Global X Uranium UCITS ETF USD Accumulating (URNU ETF) är en europeisk börshandlad fond. Denna fond handlas på flera olika börser, till exempel Borsa Italiana och Deutsche Boerse Xetra. Av den anledningen förekommer olika kortnamn på samma börshandlade fond.
Det betyder att det går att handla andelar i denna ETF genom de flesta svenska banker och Internetmäklare, till exempel DEGIRO, Nordnet och Avanza.