China congress to potentially weigh on metal prices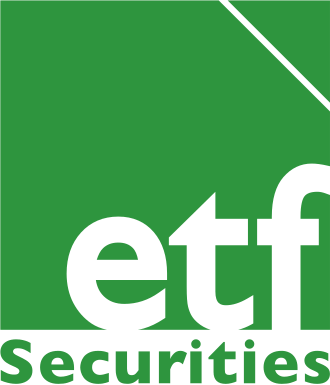 ETF Securities Weekly Flows Analysis – China congress to potentially weigh on metal prices
Highlights
Precious metals ETPs recorded US$155mn inflows driven by inflows into gold, platinum and the basket ETPs.
Inflows into disruptive technology ETPs continue to grow on attractive valuation of the ROBO Global® Robotics and Automation UCITS Index compared to the MSCI World Technology Index.
Investors favoured exposure to the Eurozone to specific European countries as Brexit negotiations face a deadlock, increasing the uncertainty over the future relationship between the UK and EU.
Gold ETPs recorded inflows for the second consecutive week as the Chinese market reopened. Last week saw the price of gold rising to nearly US$1,300/oz after falling 6.3% from its 12-month high in early September. This could be a transitory recovery as the prospect of a rate hike and a stronger US Dollar is likely to weigh further on gold prices in the near term. We see the price of gold at US$1260/oz by year end. China auto sales rose by 3.3% year-over-year to September, benefitting platinum group metals. Platinum and palladium rose respectively 3.3% and 5.6% last week. Investors injected US$12.5mn into platinum ETPs as platinum ended last week at US$55/oz discount to palladium. The price of platinum has also been lagging the price of gold so far this year, rising by 4.8% versus 13.4% for gold year-to-date. We continue to believe in the potential catch-up of platinum in the near term.
Industrial metals saw inflows of US$16.5m as prices reached a 3-year high. The Bloomberg Industrial Metals Index has gained 23% since the beginning of the year, and 2.6% over the past week, reaching the highest level since the end of 2014. Flows into industrial metal ETPs have been choppy since the end of August, with large outflows recorded in September as prices declined 5% from the peak. Prices bounced back again in October despite Chinese markets being closed during the first week of the month. Inflows last week went mainly into the basket ETPs (US$22.8mn) and copper (US$5.9mn) while other industrial metal ETPs recording outflows. The China congress on Wednesday could put downward pressure on metal prices although market participants have been pricing it as a non-event so far.
Robotics and Cyber security ETPs continued to see steady inflows last week with US$23mn in the Robotic ETP and US$2mn in the Cybersecurity ETP. Our model shows that the ROBO Global® Robotics and Automation UCITS Index currently trades at a discount to the MSCI World Technology Index while the ISE Cyber Security® UCITS Index Net Total Return trades at a slightly higher level compared to its historical average, indicating that the Robotic ETP has higher upside potential.
European ETPs saw inflows of US$6.9mn mostly in short ETPs. Investors have increased their short exposure to individual European countries (France, UK and Germany) by US$8.4mn whilst increasing their exposure to the region at the same time with US$2.1mn into long EuroSTOXX ETPs. Investors appear somewhat polarised, the negotiations on the future relationship between the UK and the EU being in a deadlock as no agreement on the divorce bill has been reached.
Video Presentation
Edith Southammakosane, Research Analyst at ETF Securities provides an analysis of last week's performance, flow and trading activity in commodity exchange traded products and a look at the week ahead.
For more information contact
ETF Securities Research team
ETF Securities (UK) Limited
T +44 (0) 207 448 4336
E info@etfsecurities.com
Important Information
General
This communication has been provided by ETF Securities (UK) Limited ("ETFS UK") which is authorised and regulated by the United Kingdom Financial Conduct Authority (the "FCA").
This communication is only targeted at qualified or professional investors.