A Temporary Set-Back to Global Recovery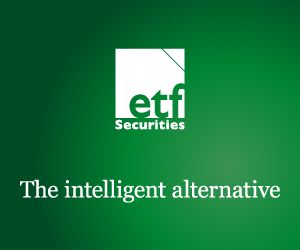 ETFS Multi-Asset Weekly Soft Growth Patch and US Rate Rise Concerns Hit Cyclical Assets A Temporary Set-Back to Global Recovery
Highlights
Corn prices jumped 6.8% on the back of strong US export sales.
China A-Shares surge following the national "golden week" holiday.
Buy USD dips.
Despite receiving a temporary lift from dovish Federal Reserve policy meeting minutes, most global developed market equity benchmarks declined last week. Poor German economic data added to the woes in Europe weighing heavily on investor sentiment. The US dollar depreciated following the release of the 'dovish' Fed minutes and helped sustain modest gains in gold and other commodity sectors. The key exception in the commodity space was energy, where ample supple remains a drag on performance. After last month's almost universally disappointing economic data releases from China, this week's release of Chinese loan growth, inflation, and reserve growth will be closely watched.
Commodities
Corn prices jumped 6.8% on the back of strong US export sales. Export sales were given a boost by extremely low prices. A bumper crop expected this year has driven the price of corn to the lowest since 2010. However, the USDA World Agricultural Supply and Demand report released late on Friday, capped gains as production forecasts were raised once again. Coffee continued to rise (up 6.2%) on expectations of a poor Brazilian crop next year. Meanwhile, the current coffee harvest is still underway in Brazil, and erratic weather this year has likely weakened coffee bushes for next year's crop.
Elsewhere, crude oil prices slid last week amid ample supply. WTI fell 5.7% while Brent lost 3.9%. OPEC's report released on Friday showed the group's crude oil production had risen in September to average 30.47 mb/d, up 0.40 mb/d from the previous month. Production from Libya, Iraq, Angola and Nigeria increased, while crude oil output in Saudi Arabia fell.
Equities
China A-Shares surge following the national "golden week" holiday. Last Tuesday was the first trading day on the Chinese stock exchanges after a week of national holiday in the country. The domestic market reopened in a strong note on Tuesday with the MSCI China A Index up 1.3% on that day. The index is now trading at around 12% above its 200dma and 4.3% above its 50dma, reflecting investors' bullish sentiment over the Chinese economy as growth elsewhere seems gloomy. Last week's dovish Fed minutes failed to support global equities, with many global equity benchmarks forced to their lowest levels this year, as investor sentiment is being battered by disappointing growth numbers, particularly from the Eurozone. Meanwhile, fears over the global growth outlook have boosted the EURO STOXX 50® Investable Volatility Index, up 1% last week and 15% over the past 3 weeks.
Currencies
Buy USD dips. The USD posted a weekly decline for the first time since July last week, despite a late recovery. Our long held view of USD strength remains and any temporary weakness we view as a buying opportunity. US Federal Reserve voting member Dudley indicated that mid-2015 is 'about right' for the first rate hike. As we have noted previously, excess liquidity in the system – a result of the Fed balance sheet expansion – does not preclude rate hikes. Signalling policy tightening via small gradual rate increases will go a long way to keeping price expectations well anchored. Rate increases longside a significant pool of liquidity to aid lending, will support growth at the same time and enhance the credibility of the US Fed. Indeed, the upward momentum of the USD is being fuelled by futures market positioning and the recent equity weakness is contributing to the 'flight to quality' bid for the USD.
Important Information
This communication has been issued and approved for the purpose of section 21 of the Financial Services and Markets Act 2000 by ETF Securities (UK) Limited ("ETFS UK") which is authorised and regulated by the United Kingdom Financial Conduct Authority ("FCA").
Crypto Markets Persevere, Investor Appetite for Web 3 Grows, and More!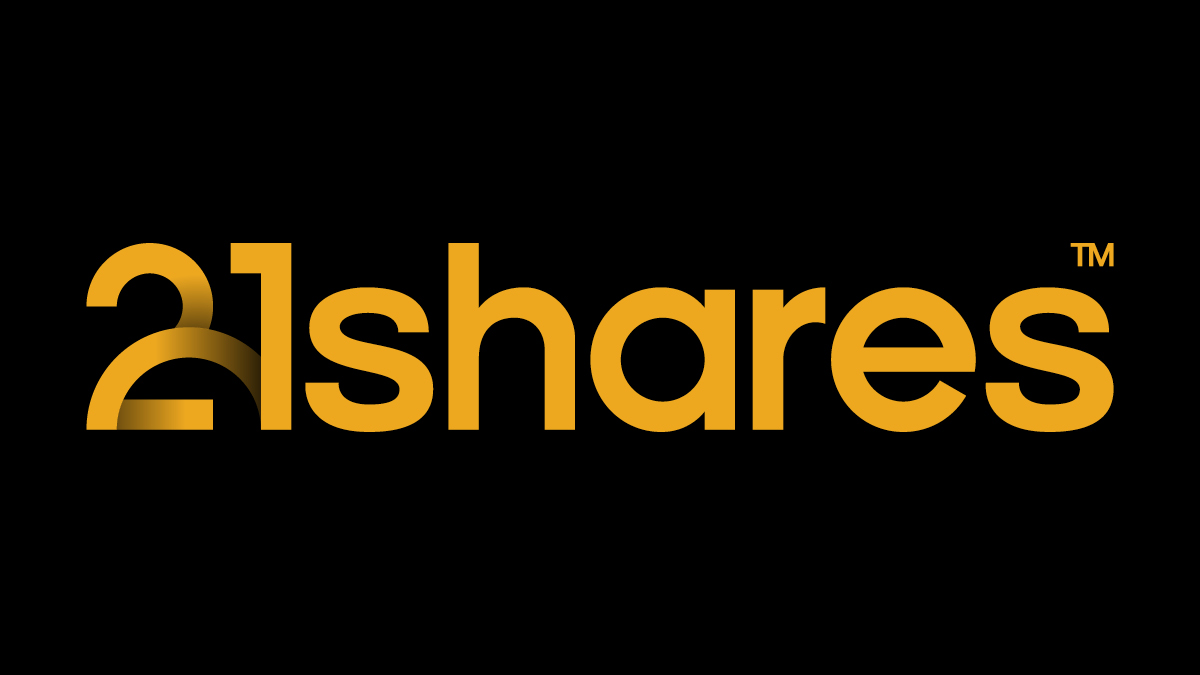 The banking default risk in the United States started spreading to European banks, taking down Credit Suisse with a takeover by UBS. However, for the second consecutive week, the crypto markets performed in the opposite direction of the macro headwinds. Bitcoin was the biggest winner of last week's rally, increasing by 15.5%, while Ethereum increased by 3.9%. The biggest losers were Polygon (-6.72%), Maker (-26%), and Lido (-13.86%), which announced it would launch withdrawals of staked ETH by mid-May, two weeks after Ethereum's Shanghai upgrade.
Figure 1: Weekly TVL and Price Performance of Major Crypto Categories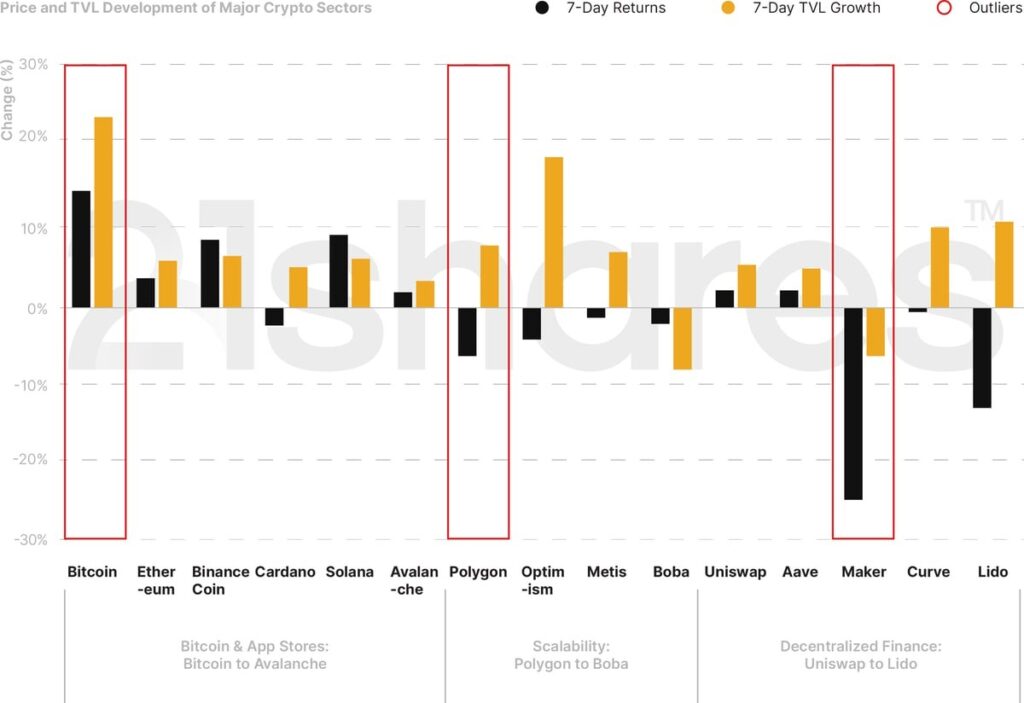 Source: 21Shares, CoinGecko, DeFi Llama. Close data as of March 20.
Key takeaways
• Crypto's market cap increases by 8.5%, despite the looming default crisis in traditional finance.
• Arbitrum unveils token, Cosmos launches Replicated Security
• Lido Finance anticipates mainnet withdrawals by mid-May; National Australian Bank conducts its first Cross Border transaction using its own stablecoin on Ethereum
• Saudi Arabian NFT marketplace "Nuqtah" raises seed funding from Animoca Brands and Polygon.
Figure 2: Bitcoin Options Open Interest By Expiry

Source: Coinglass.com
Spot and Derivatives Markets
Demand for Bitcoin options contracts has increased to levels we haven't seen since 2021, inching close to $12B on March 19 alone, with Deribit enjoying the lion's share of ~$10B. This could mean a trend of allocating investments in cryptoassets as a hedge against inflation and the default contagion risk going around in the banking sector.
On-chain Indicators
Figure 3: Ethereum's Network Value to Transactions Ratio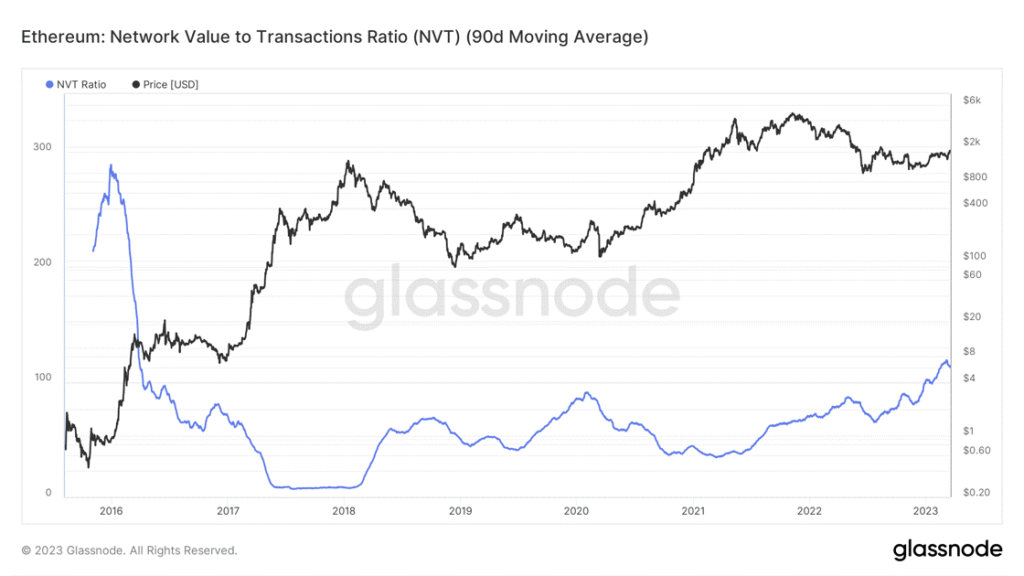 Source: Glassnode
Analogous to the price to earnings for stocks, the Network Value to Transactions (NVT) Ratio can help track the realized valuation levels of an asset. As shown in Figure 3, an NVT ratio as high as 300 indicates that Ethereum may be overvalued since the network value, or market cap, is higher than the transaction volume. Whereas downtrends like the one seen in 2017 indicate that transactions are outgrowing the network value and investors may be buying Ethereum at a discount. Although the chart above indicates that the market cap outweighs the volume of transactions on the network, historically speaking the second-largest cryptoasset by market cap is still in a healthy valuation range.
Next Week's Calendar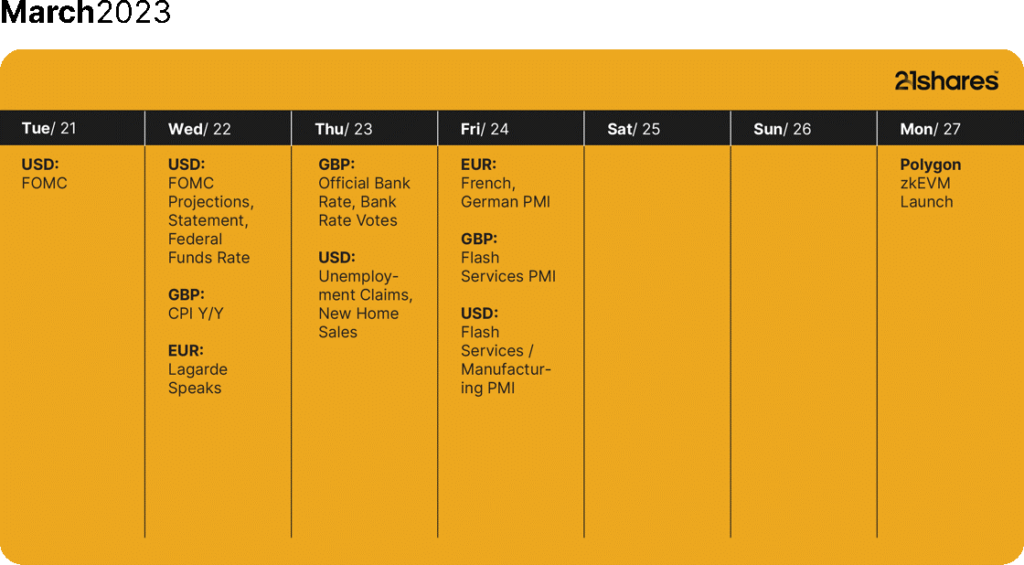 Source: Forex Factory, CoinMarketCal
Research Newsletter
Each week the 21Shares Research team will publish our data-driven insights into the crypto asset world through this newsletter. Please direct any comments, questions, and words of feedback to research@21shares.com
Disclaimer
The information provided does not constitute a prospectus or other offering material and does not contain or constitute an offer to sell or a solicitation of any offer to buy securities in any jurisdiction. Some of the information published herein may contain forward-looking statements. Readers are cautioned that any such forward-looking statements are not guarantees of future performance and involve risks and uncertainties and that actual results may differ materially from those in the forward-looking statements as a result of various factors. The information contained herein may not be considered as economic, legal, tax or other advice and users are cautioned to base investment decisions or other decisions solely on the content hereof.
AuAg Funds säger guld kommer att bli ännu starkare i framtiden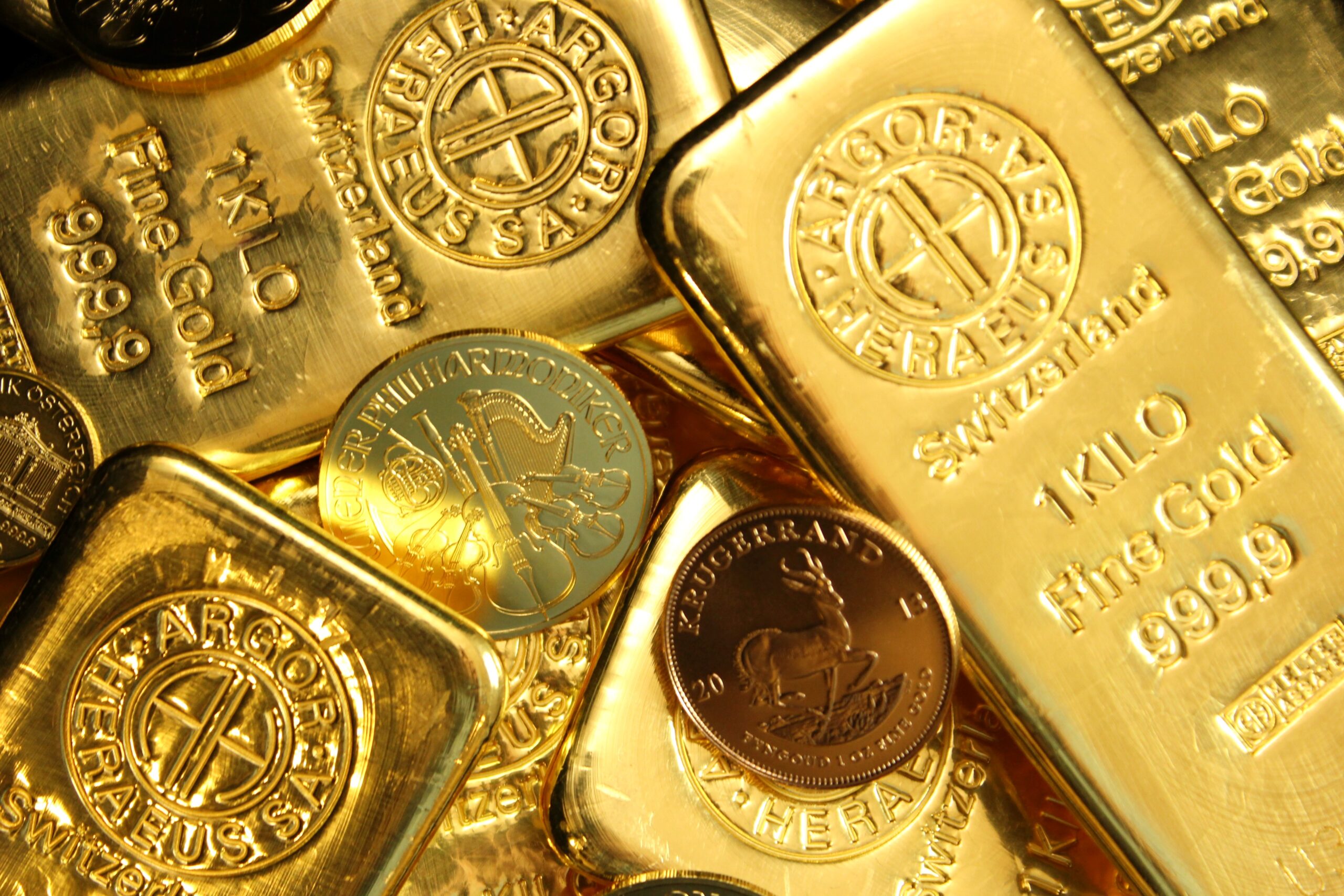 Eric Strand från AuAg Funds säger att återkomsten av kvantitativa lättnader innebär att guldet kommer att bli ännu starkare i framtiden.
Eric Strand från AuAg Funds ansluter sig till Proactives Thomas Warner för att prata om de senaste nyheterna från guldmarknaden, som har sett guldpriserna nå rekord i vissa valutor efter en veckas tumult i den europeiska banksektorn.
Handla ZSG0 ETF
AuAg ESG Gold Mining UCITS ETF – Acc (ZSG0 ETF) är en europeisk börshandlad fond som handlas på bland annat London Stock Exchange och tyska Xetra.
Det betyder att det går att handla andelar i denna ETF genom de flesta svenska banker och Internetmäklare, till exempel DEGIRO, Nordnet och Avanza.
Sprott Asset Management lanserar fond för kritiska metaller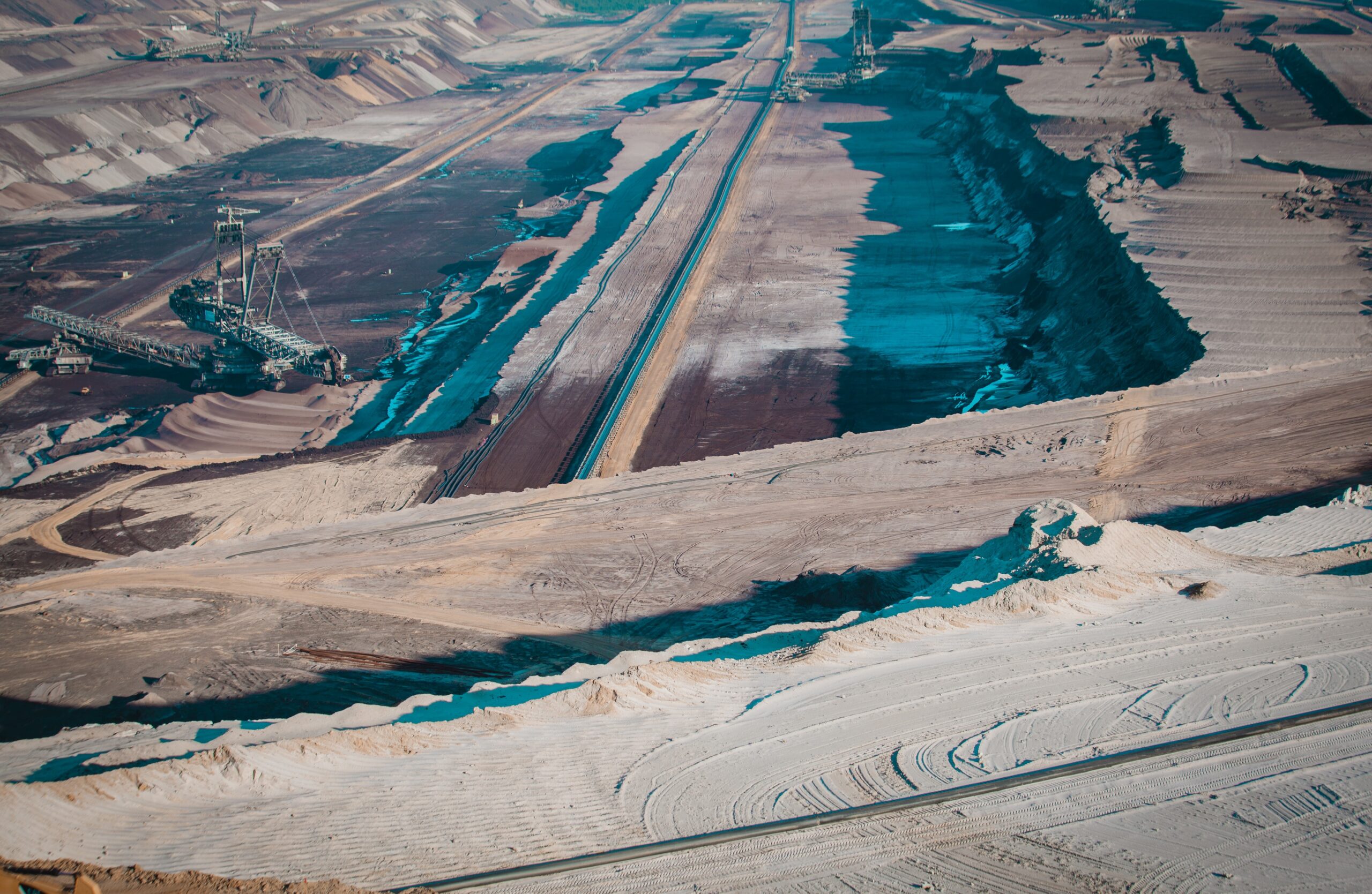 Sprott Asset Management (TSX:SII) VD John Ciampaglia ansluter sig till Proactives Natalie Stoberman för att diskutera lanseringen av sin fond för kritiska metaller, Sprott Energy Transition Materials UCITS ETF (M7ES) på HANetf-plattformen.
Sprott Energy Transition Materials ETF ger exponering mot de företag som tillhandahåller de kritiska metaller som behövs för den globala omställningen till ren energi.
Handla M7ES ETF
HANetf Sprott Energy Transition Materials UCITS ETF (M7ES ETF) är en europeisk börshandlad fond. Denna fond handlas på flera olika börser, till exempel Deutsche Boerse Xetra och London Stock Exchange. Av den anledningen förekommer olika kortnamn på samma börshandlade fond.
Det betyder att det går att handla andelar i denna ETF genom de flesta svenska banker och Internetmäklare, till exempel DEGIRO, Nordnet och Avanza.