OFAC Compliant Ethereum, Tether Strengthening Reserve Backing, and More!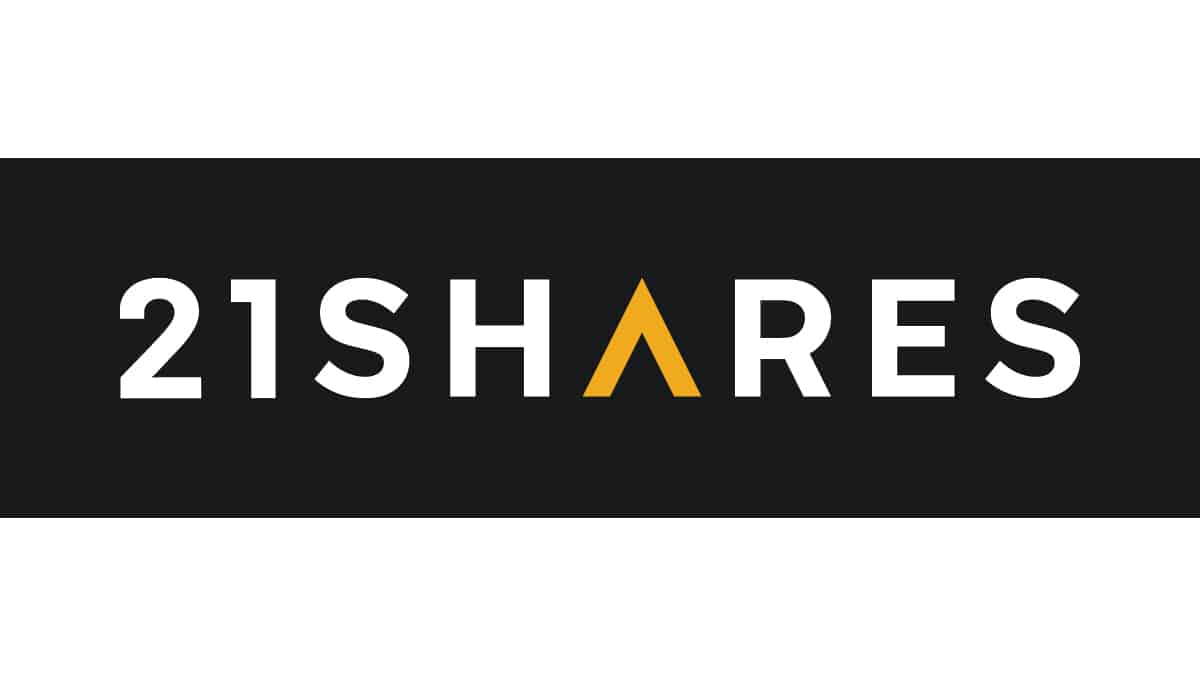 Markets have struggled over the past week on the back of inflation pressures sandwiched by the burgeoning war in Europe and the COVID-zero measures in China, adding flame to the fires of both crises of energy and supply. Returns on Bitcoin and Ethereum have been persevering, increasing by almost 3% and 4% respectively over the past week. The biggest headline was the $114M exploit on Solana's Mango Market that dragged its total value locked (TVL) down by over 20%, as shown in Figure 1; the attacker later revealed himself, claiming that he is part of a group of investors that benefited from the "highly profitable trading strategy" and that their actions were legal open market actions. Aside from that, the biggest losers within major crypto categories were Cardano and Optimism, whose TVLs declined by -8%. Ethereum's largest decentralized exchange increased by 7% and its TVL declined by almost 9%. Uniswap Labs' $165M Series B round raised last week is expected to improve user experience and in turn boost performance.
Figure 1: TVL and price development of major crypto sectors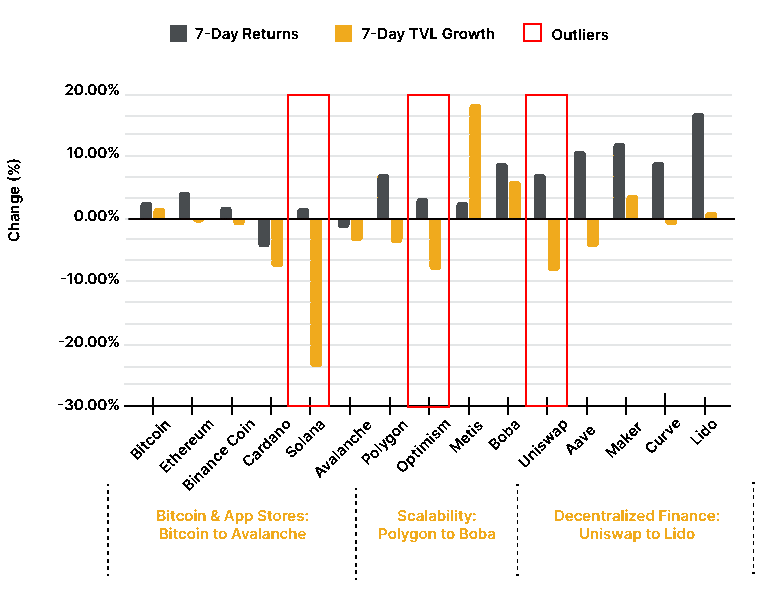 Source: 21Shares, Coingecko, DeFi Llama
Key takeaways:
• America's oldest bank begins accepting crypto holdings
• More than 50% of Ethereum's newly produced blocks are now OFAC-compliant
• Tether fully eliminates its commercial paper exposure backing its reserves
• Uniswap prepares to launch NFTs
Spot and Derivatives Markets
Figure 2: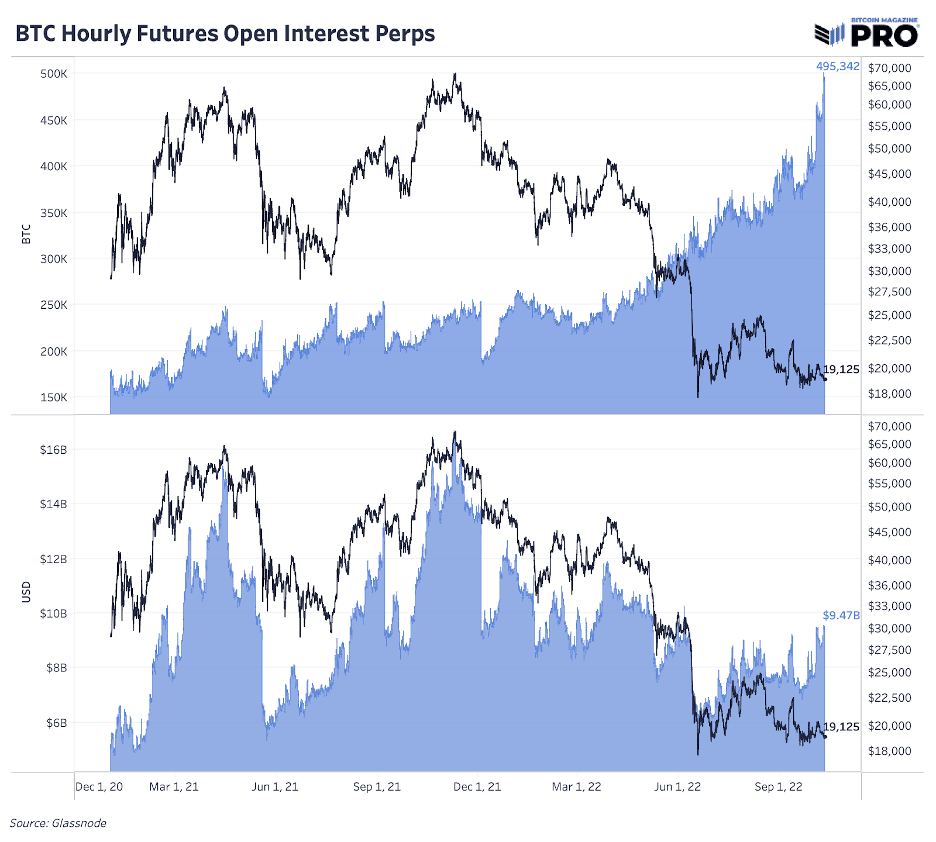 Source: Bitcoin Magazine Pro
BTC-denominated open interest reached an ATH relative to the asset's market cap, which could signal a breakout move to either side. However, as Bitcoin's funding rate has been range-bounding near the neutral territory since June, it's becoming difficult to gauge market sentiment as this tight range signifies that a roughly growing equal number of longs and shorts are being placed. Bitcoin's dampening volatility has caused the asset to undergo moderate swings between the 18K-20.5K levels. That said, with BTC's volatility at an ATL that hasn't been seen since 2020, a hot CPI print in November could bring about a tense move for the asset
On-chain Indicators
Figure 3:
Source: Glassnode, Blockware Solutions
As shown in Figure 3, the total supply in the hands of long-term Bitcoin holders has reached a new all-time high of over 13.5M Bitcoins. This reiterates the conviction that the value of Bitcoin lies in its long-term investment, given that long-term holders are the winners of Bitcoin's rally.
Next Week's Calendar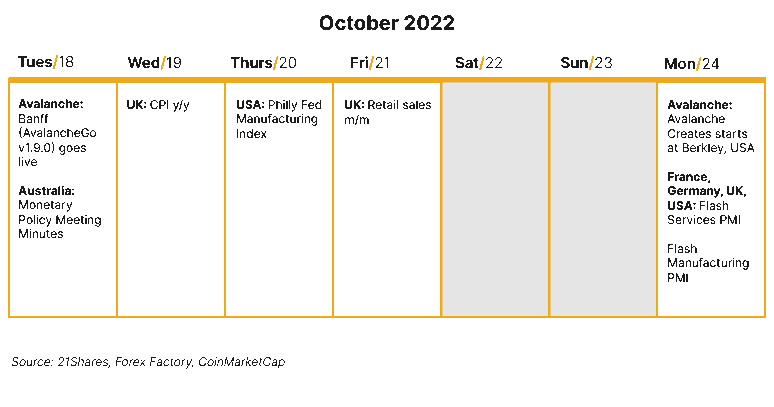 Research Newsletter
Each week the 21Shares Research team will publish our data-driven insights into the crypto asset world through this newsletter. Please direct any comments, questions, and words of feedback to research@21shares.com
Disclaimer
The information provided does not constitute a prospectus or other offering material and does not contain or constitute an offer to sell or a solicitation of any offer to buy securities in any jurisdiction. Some of the information published herein may contain forward-looking statements. Readers are cautioned that any such forward-looking statements are not guarantees of future performance and involve risks and uncertainties and that actual results may differ materially from those in the forward-looking statements as a result of various factors. The information contained herein may not be considered as economic, legal, tax or other advice and users are cautioned to base investment decisions or other decisions solely on the content hereof.
EPAD ETF investerar i europeiska klimatförändrare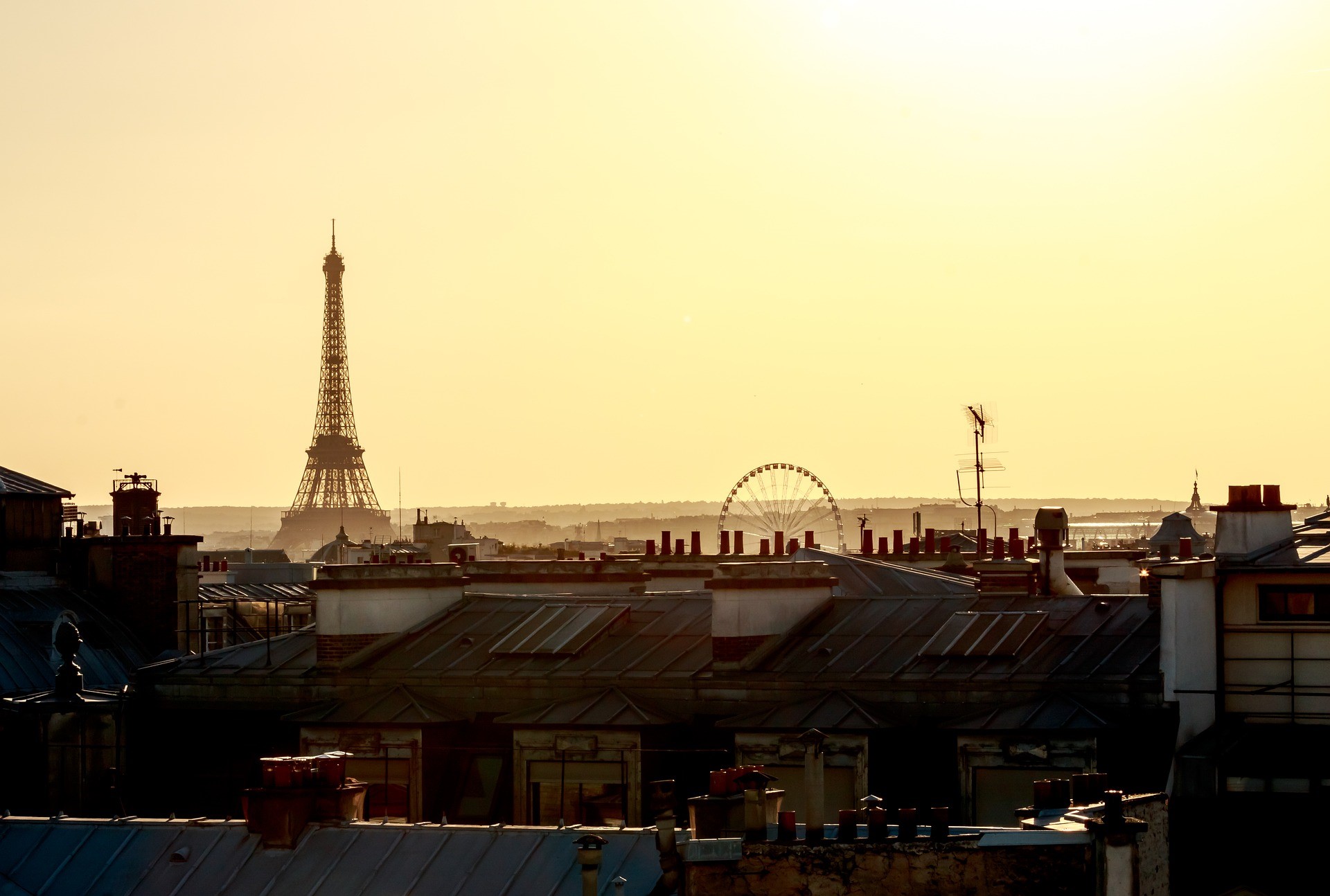 iShares MSCI Europe Paris-Aligned Climate UCITS ETF EUR (Dist) (EPAD ETF) investerar i aktier med fokus på Climate Change, Social/Environmental, Europa. Utdelningarna i fonden delas ut till investerarna (halvårsvis). MSCI Europe Climate Paris Aligned Benchmark Select tillåter en bred investering med låga avgifter på ca. 286 aktier.
Den totala kostnadskvoten uppgår till 0,15 % p.a. Fonden replikerar resultatet för det underliggande indexet genom att köpa alla indexbeståndsdelar (full replikering). iShares MSCI Europe Paris-Aligned Climate UCITS ETF EUR (Dist) är en mycket liten ETF med tillgångar på 5 miljoner GBP under förvaltning. ETF:en är yngre än 1 år och har sin hemvist i Irland.
Varför EPAD?
Exponering för ett brett spektrum av företag baserade i utvecklade länder i Europa som försöker minska sina koldioxidutsläpp i linje med Parisavtalet.
Sålar bort företag baserat på deras engagemang i specifika affärsaktiviteter och engagemang i relevanta ESG- och miljökontroverser.
Designad för investerare som vill minska exponeringen för klimatrisker.
Investeringsmål
Fonden strävar efter att ge investerare en avkastning, genom en kombination av kapitaltillväxt och inkomst, som återspeglar avkastningen från MSCI Europe Climate Paris Aligned Benchmark Select Index.
Investeringsstrategi
MSCI Europe Climate Paris Aligned Benchmark Select-index spårar aktier från Europa. Indexet syftar till att ge större vikt till företag som gynnas av omställningen till en ekonomi med lägre koldioxidutsläpp. Dessutom beaktas EU:s direktiv om klimatskydd. Moderindex är MSCI Europe.
Handla EPAD ETF
iShares MSCI Europe Paris-Aligned Climate UCITS ETF EUR (Dist) (EPAD ETF) är en börshandlad fond (ETF) som handlas på Euronext Amsterdam.
Euronext Amsterdam är en marknad som få svenska banker och nätmäklare erbjuder access till, men DEGIRO gör det.
Börsnoteringar
| | | |
| --- | --- | --- |
| Börs | Valuta | Kortnamn |
| Euronext Amsterdam | EUR | EPAD |
Största innehav
| | | | | | |
| --- | --- | --- | --- | --- | --- |
| Kortnamn | Namn | Sektor | Vikt (%) | ISIN | Valuta |
| NESN | NESTLE SA | Consumer Staples | 3.71 | CH0038863350 | CHF |
| ROG | ROCHE HOLDING PAR AG | Health Care | 2.91 | CH0012032048 | CHF |
| NOVO B | NOVO NORDISK CLASS B | Health Care | 2.48 | DK0060534915 | DKK |
| AZN | ASTRAZENECA PLC | Health Care | 2.43 | GB0009895292 | GBP |
| ASML | ASML HOLDING NV | Information Technology | 2.27 | NL0010273215 | EUR |
| NOVN | NOVARTIS AG | Health Care | 2.12 | CH0012005267 | CHF |
| SU | SCHNEIDER ELECTRIC | Industrials | 2.09 | FR0000121972 | EUR |
| MC | LVMH | Consumer Discretionary | 2.06 | FR0000121014 | EUR |
| ABBN | ABB LTD | Industrials | 1.68 | CH0012221716 | CHF |
| GSK | GSK | Health Care | 1.49 | GB0009252882 | GBP |
Innehav kan komma att förändras
Nu erbjuder FreeTrade finska aktier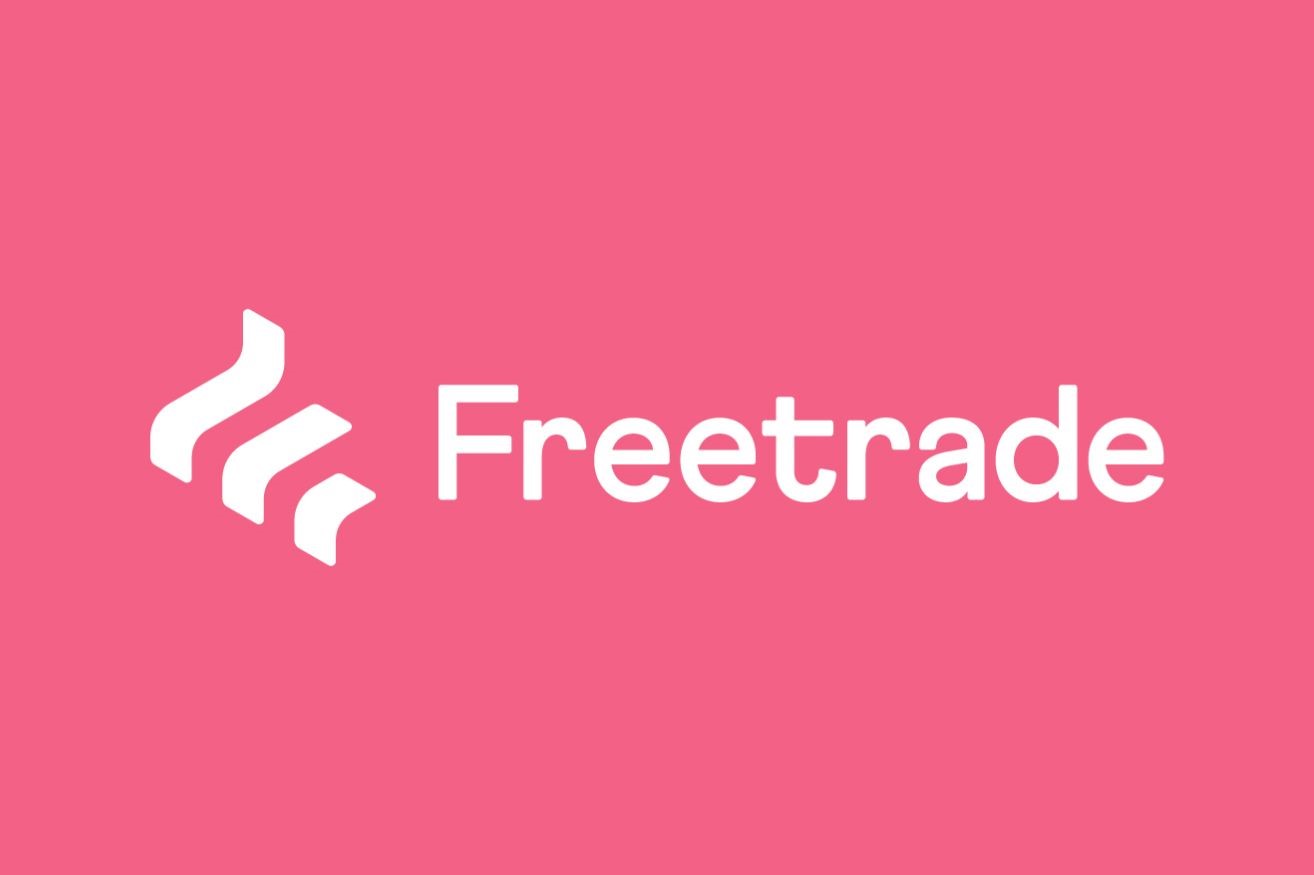 Den första omgången av europeiska aktier finns nu hos FreeTrade. Denna brittiska mäklare har anslutit till de europeiska marknaderna och adderar den första omgången europeiska aktier till din app idag. Nu erbjuder FreeTrade finska aktier.
För att kicka igång kan du hitta en speciell kollektion av finska aktier som en tidigt julklapp. Under de närmaste månaderna kommer aktier som handlas på andra stora europeiska börser också att vara tillgängliga på din Freetrade-app.
FreeTrade har gått direkt till paneuropeiska börserna för att erbjuda dig den bästa möjliga upplevelsen. Detta gör Freetrade till ett av få mäklarhus i Storbritannien som erbjuder direktåtkomst för privata investerare till europeiska marknader.
Det som skiljer den här nya funktionen åt är inarbetat i Freetrades DNA: att investera tid, energi och pengar i att utveckla rätt teknik för att bygga en hållbar verksamhet och stödja våra kunder under hela deras liv.
Kort sagt, detta är det mest komplexa ingenjörs- och driftarbetet sedan FreeTrade byggde sin Invest-plattformen 2019/20.
Visste du detta om finska aktier?
Helsingforsbörsen öppnade 1912. Liksom de flesta börser började den som ett kooperativ som ägdes av sina medlemmar och lokala banker.
Under åren har börsen utvecklats genom en rad fusioner för att bli en del av den globala börsgruppen Nasdaq.
Industrin utgör cirka en fjärdedel av den finska marknaden, med en stark närvaro från tillverknings- och finansiella tjänsteföretag.
Du kan nu hitta 38 finska aktier från Nasdaq Helsinki i din app, inklusive:
• Hisstillverkaren Kone
• Flygbolagsjätten Finnair
• Angry Birds-tillverkaren Rovio
Är dessa aktier tillgängliga för alla användare?
FreeTrade kommer att följa samma principer för europeiska aktier som FreeTrade har för aktier i Storbritannien och USA. För Finland innebär detta att alla användare kommer att kunna få tillgång till aktier på börsens huvudindex, Helsinki 25.
Resten av aktier utanför huvudindexet kommer endast att vara för Plus-medlemmar.
Håll ögonen öppna under de kommande veckorna och månaderna när FreeTrade lanserar ytterligare europeiska länder.
Detta bör inte läsas som personlig investeringsrådgivning och enskilda investerare bör fatta sina egna beslut eller söka oberoende råd. Den här artikeln har inte utarbetats i enlighet med lagkrav som är utformade för att främja investeringsanalysens oberoende och anses vara en marknadskommunikation.
När du investerar är ditt kapital i fara. Värdet på din portfölj kan gå ner såväl som upp och du kan få tillbaka mindre än du investerar. Tidigare resultat är inte en tillförlitlig indikator på framtida resultat.
Freetrade är ett handelsnamn för Freetrade Limited, som är ett medlemsföretag på London Stock Exchange och är auktoriserat och reglerat av Financial Conduct Authority. Registrerad i England och Wales (nr 09797821).
21XJ ETP ger exponering mot Binance Coin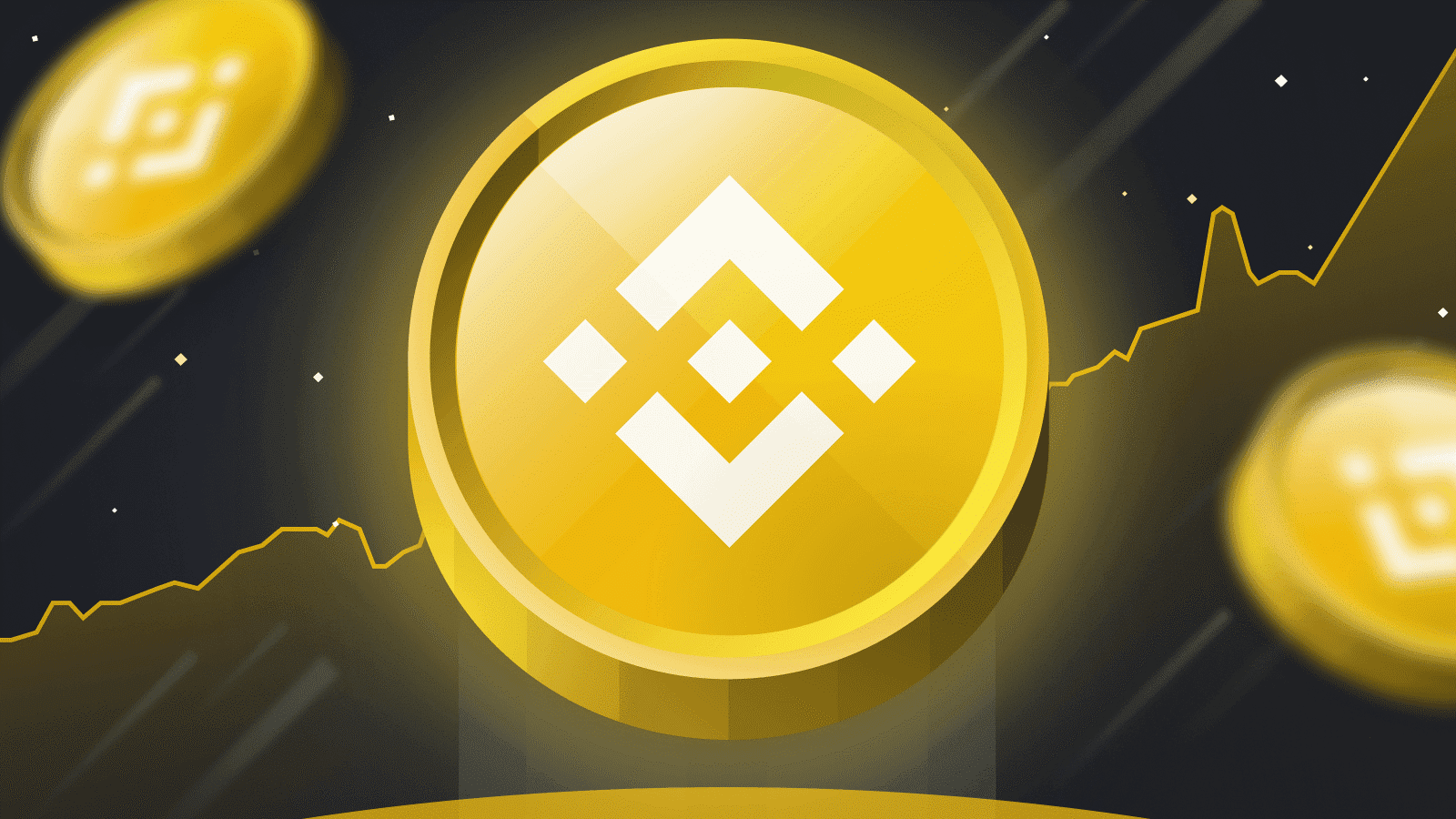 21Shares Binance BNB ETP (21XJ ETP) med ISIN CH0496454155 spårar utvecklingen av Binance Coin (BNB).
Denna börshandlade produkts TER (total cost ratio) uppgår till 2,50 % p.a. 21Shares Binance BNB ETP är den enda ETN som följer Binance Coin (BNB)-index. Certifikatet replikerar resultatet av det underliggande indexet med en skuldförbindelse med säkerheter som backas upp av fysiska innehav av kryptovalutan.
21Shares Binance BNB ETP har 234 miljoner euro under förvaltning. Certifikatet lanserades den 15 oktober 2019 och har sin hemvist i Schweiz.
Översikt
Mål: 21Shares Binance BNB ETP strävar efter att ge exponering mot resultatet av Binance-mynt.
Fördelar
Kryptobörsen nummer 1: BNB är den ursprungliga symbolen för Binance Exchange, den största kryptovalutabörsen i termer av handelsvolym globalt.
Utility Token: BNB är en av de tre största verktygstokenen med flera användningsfall: reducerade transaktionsavgifter på Binance, köp i butik och olika andra betalningar på kryptoplattformar.
Säkerhet för institutionell grad: Institutionell säkerhets- och förvaringslösning som använder en mängd olika säkerhetsåtgärder, inklusive kylförvaring, flera privata nycklar, vitlistning och revisionsspår.
Säkerhet: 21Shares håller de underliggande kryptotillgångarna i kylförvaring lika med 100% av värdet på certifikaten hela tiden.
Handla 21XJ ETP
21Shares Binance BNB ETP (21XJ ETP) är en europeisk börshandlad kryptovaluta. Denna ETP handlas på flera olika börser, till exempel Deutsche Boerse Xetra och Euronext Amsterdam.
Det betyder att det går att handla andelar i denna ETP genom de flesta svenska banker och Internetmäklare, till exempel DEGIRO, Nordnet, Aktieinvest och Avanza.
Börsnoteringar