Gold's safe haven status reignited as uncertainty looms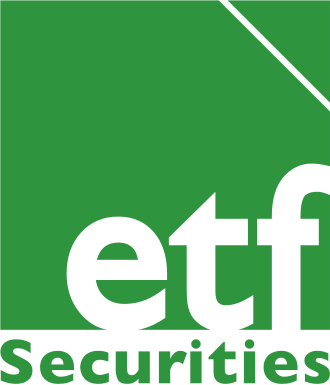 Gold's safe haven status reignited as uncertainty looms – Weekly Flows Analysis
Highlights
•  Gold back in favour as investors seek protection against uncertainties ahead
•  Mixed Q2 earnings data helped buoy sentiment, driving inflows into US small cap equity ETPs
•  Investors continued to trim short GBP exposure and long USD positions
Last week the European Central Bank (ECB) meeting took centre stage following a similar policy response post Brexit to the Bank of England. President Draghi decided to leave interest rates unchanged and lacked clarity on the likelihood of further easing. While he warned of non-performing loans (NPLs) posing a threat to the recovery of European banks, he downplayed the risks of Brexit. UK PMI data last Friday declined below 50, reinstating economic fears as it marks the fastest economic contraction since 2009.
Gold back in favour as uncertainty looms. Over the past week, gold prices shed 1.1%, as a stronger US dollar and increasing risk appetite among investors have helped US stocks reach record highs. In addition, the improving outlook of the US economy has raised the probability of a Fed rate hike in September to 24%. Higher rates tend to weigh on gold prices as it struggles to compete with yield-bearing assets. However, the increasing geopolitical risks such as the recent failed coup attempt in Turkey and terrorist activity in Nice, strengthens the investment case for gold. Last week inflows into gold ETPs surged to US$123mn reversing the prior's week's trend, as investors bought on dips to hedge against uncertainties ahead. At the same time, silver ETPs saw outflows of US$10.4mn owing to the 2.2% price decline last week. Net speculative positioning in silver hit a fresh record high last week and the gold silver ratio has narrowed significantly suggesting a price correction is imminent.
Inflows into crude oil ETPs rise for the 3rd consecutive week. WTI and Brent crude oil prices came under significant pressure as the oversupply of oil products casts doubts on the future demand for crude. WTI and Brent fell by 3.8% and 4% last week respectively and bargain hunting drove US$6.1mn of inflows into oil ETPs.
In currencies, investors continued to trim short GBP exposure and long USD exposure worth US$9mn and US$7.8mn respectively.
US small cap equity ETPs increase for the first time in 6 weeks by US$5.7mn. A raft of overall positive Q2 corporate earnings data in the US helped buoy sentiment, helping US stocks attain record highs.
Inflows into wheat ETPs rise for the 6th consecutive week. Bargain hunters continue to drive inflows into wheat ETPs as prices trade close to 10-year lows. Inventory estimates have swelled 6% over the past three months to an all-time high signalling further potential downside for wheat prices.
Key events to watch this week. Focus now shifts to the Federal Reserve meeting that starts on Tuesday as investors scan for clues on the likely rate path. Friday sees the release of the US Q2 GDP growth data. After Bank of Japan (BOJ) governor Kuroda ruled out the prospect of "helicopter money" last week, investors await the BOJ meeting on Friday for further details on the stimulus package.
For more information contact
ETF Securities Research team
ETF Securities (UK) Limited
T +44 (0) 207 448 4336
E info@etfsecurities.com
Important Information
General
This communication has been provided by ETF Securities (UK) Limited ("ETFS UK") which is authorised and regulated by the United Kingdom Financial Conduct Authority.
This is a strictly privileged and confidential communication between ETFS UK and its selected client. This communication contains information addressed only to a specific individual and is not intended for distribution to, or use by, any person other than the named addressee. This communication (i) is provided for informational purposes only, (ii) should not be construed in any manner as any solicitation or offer to buy or sell any securities or any related financial instruments, and (iii) should not be construed in any manner as a public offer of any securities or any related financial instruments. If you are not the named addressee, you should not disseminate, distribute or copy this communication. Please notify the sender immediately if you have mistakenly received this communication. When being made within Italy, this communication is for the exclusive use of the "qualified investors" and its circulation among the public is prohibited.