European domestic and infrastructure-related sectors likely to outperform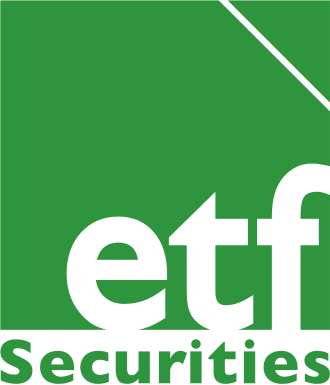 ETF Securities Fixed Income Research: European domestic and infrastructure-related sectors likely to outperform
European domestic and infrastructure-related sectors likely to outperform
Summary
Infrastructure-related corporate bond sectors likely to benefit the most from the ECB's Corporate Sector Purchase Programme (CSPP).
The CSPP will also be particularly supportive for corporate bonds issues from the euro area core.
The ECB's support for larger firms will likely have a positive impact on growth and employment figures.
ECB's programme and EU challenges
As widely expected, the ECB left policy rates and the amount of monthly purchases (EUR80bn) unchanged at its June meeting. The Corporate Sector Purchase Programme (CSPP), which started on June 8, is part of the broader EUR80bn monthly purchase. It will include corporate bonds with a maturity from 6 months to 30 years and with a minimum rating of BBB- (i.e. Investment Grade). The national central banks will buy on behalf of the ECB, with the ability to purchase up to 70% of any individual bond.
ECB president, Mr Draghi, has also stressed the need for countries to focus on rising productivity and improving business environment, by enhancing public infrastructure and reducing differences in financing conditions between member states as per Juncker's "Investment Plan for Europe" announced in November 2014. We believe the CSPP is genuine way to deepen and integrate capital markets in the euro area. Moreover, by including Investment Grade (IG) euro-denominated bonds issued by non-financial corporates (NFCs) to its programme, the ECB is now enlarging its support to larger firms with potential larger impact on growth and employment figures. In this regard, the CSPP is likely to remain in place at least until 2018 or beyond but we don't expect the ECB to disclose the time frame.
Fundamentals
The economic recovery in the euro area is continuing, albeit with signs of a moderation in growth due to a weaker external environment. In June, the ECB staff revised upward real GDP growth forecast for the euro area to 1.6% in 2016 (up from 1.4% forecast in March), and the annual inflation to 0.2% from 0.1% in March, reflecting the recent oil price rebound.
The fundamentals of European non-financial IG corporates have improved significantly since the beginning of the year, showing a rebound in profitability as well as a downward trend in leverage ratio (from 3x in 2015 to 2.5x in average). The continuing improvement of the economy in the Eurozone should stimulate risk appetite and thus drive European spreads tighter.
Market performance
Our estimate of the amount of eligible CSPP Eurozone corporate bonds outstanding is approximately EUR757.5bn, of which 13% are yielding below zero. In our opinion, the ECB could buy between EUR5bn to EUR10bn monthly, leading the ECB to own between 4.5 – 9% of the current supply by the end of the year.
Euro denominated corporate bonds have outperformed dollar and sterling denominated counterparts so far this year. We expect bonds issued from the core – namely Germany, France and Netherlands – to outperform bonds issued from peripheral countries in the near term since the core countries represent about 70% of the bonds eligible for the CSPP. Since the start of the CSPP, OAS credit spreads on Peripherals IG have widened 4.3bps, while the spread on European HY widened 10.3bps. But as the programme intensifies, investors will rotate more aggressively from Core European IG to Peripherals IG and HY in search for yield. Accordingly, it could be a good entry point into peripheral and HY European corporates.
Sector performance
Since the announcement of the CSPP on March 10, European non-financial corporate bonds (within the BBB rating bracket) tightened by 48bps on average. We believe the CSPP will likely be most beneficial for European Utilities and infrastructure-related sectors. These sectors represent the largest proportion of the bonds eligible for the CSPP (32%), according to our estimates.
The aforementioned sectors have seen a significant improvement of their profitability since the beginning of the year. The profitability of European Utilities and Consumer non-cyclicals sectors has rebounded significantly year-to-date.
In contrast, Energy and Financial corporates experienced declining profitability. Energy sector still remains under pressure due to volatile oil prices. Insurance companies – which are eligible to the CSPP – face asset/liability mismatches as European populations are rapidly aging while the prolonged low yield environment significantly reduced investment income and squeeze margins. Additionally, banks' net interest income and loan margins are declining as a result of the ECB's negative deposit facility, and they are excluded from the CSPP. Accordingly, we believe Financial corporates will underperform in the medium term.
Despite improving fundamentals, spreads widened in May and subsequently tightened following the ECB meeting on June 3. The recent tightening more than offset the widening in May for most sectors, with the exception of Utilities, Consumer Staples and Consumer Discretionary where we believe opportunities still remain. Since the Eurozone recovery is mainly domestically driven, we believe domestically focussed sectors such as Consumer Staples, Consumer Discretionary and infrastructure-related will outperform the globally exposed sectors (Energy and Industrials). Furthermore, infrastructure-related sectors appear to be the sectors targeted to increase the growth potential in the euro area.
Moreover, we believe the bulk of opportunities remains in long dated IG European corporate bonds, which have outperformed the short dated bonds so far in 2016. The potential market knock on effect should be a gradual shift in market issuance to longer dated bonds since the programme will likely reduce the cost of funding, together with higher duration risk. However, the ongoing deleveraging of the European corporates' balance sheet should prevent an unexpected spike in primary market activity.
Conclusion
We believe the CSPP is likely to remain in place until 2018 and the monthly purchases could be increased later this year or early 2017. Thus, we believe opportunities remain in core European BBB credit market, especially in domestic and infrastructure-related sectors as well as in long dated bonds.
Important Information
General
This communication has been provided by ETF Securities (UK) Limited ("ETFS UK") which is authorised and regulated by the United Kingdom Financial Conduct Authority (the "FCA").
This communication is only targeted at qualified or professional investors.
Kryptomingel hos Virtune på Kungsgatan 26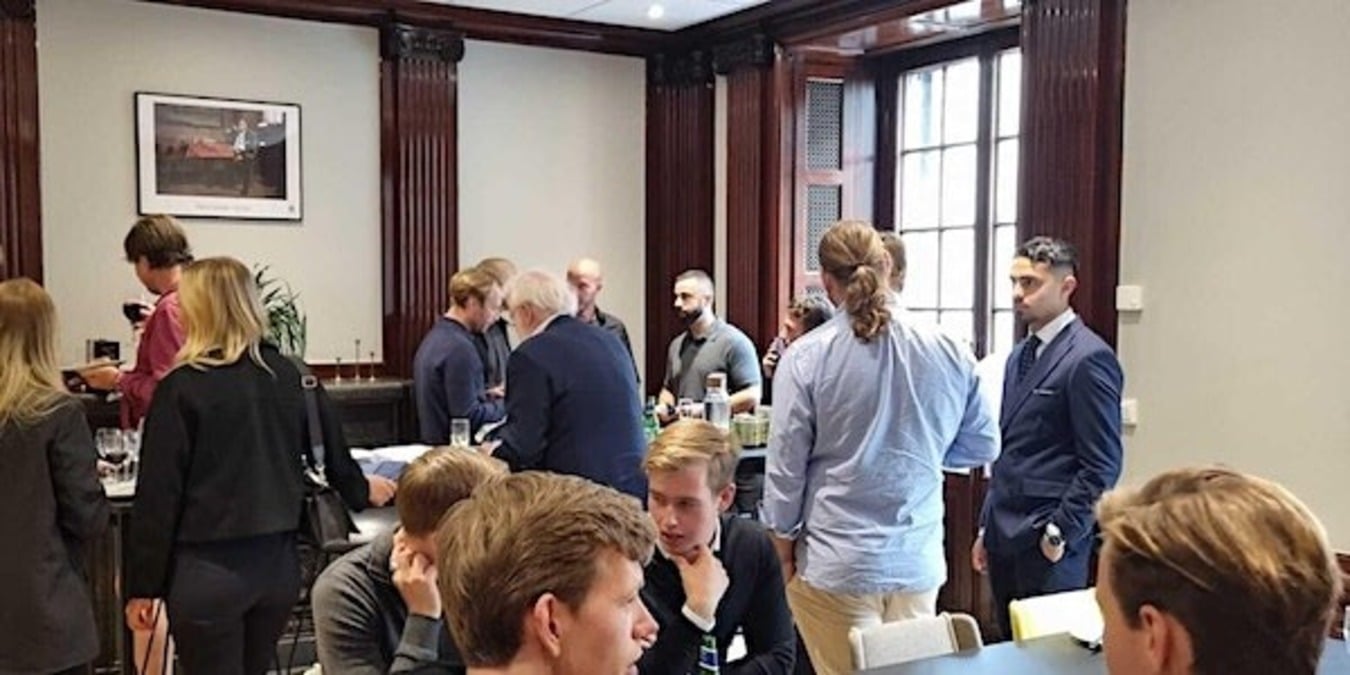 Oavsett om du är en erfaren investerare eller bara nyfiken på krypto som tillgångsslag så är detta kryptomingel en givande och informativ upplevelse. Träffa branschexperter, utbyt idéer och utvidga ditt nätverk.
Virtune bjuder in till en kryptomingelkväll på vårt kontor på Kungsgatan 26! Kvällen är den perfekta möjligheten att nätverka med likasinnade entusiaster, diskutera de senaste trenderna, utforska den spännande kryptomarknaden samt att få höra mer om Virtune och företagets produkter.
Denna kvällar är avsedd för den som vill lära sig mer om kryptoregleringar, blockkedjeteknik, decentraliserad finans och mycket mer.
Hoppas vi ses där!
Vänliga hälsningar,
Virtune-teamet
Tid: Torsdagen den 10 oktober, klockan 18,00 till 22,00
Plats: Kungsgatan 26, 2 trappor, 111 35 Stockholm

EL41 ETF investerar i amerikanska mid cap företag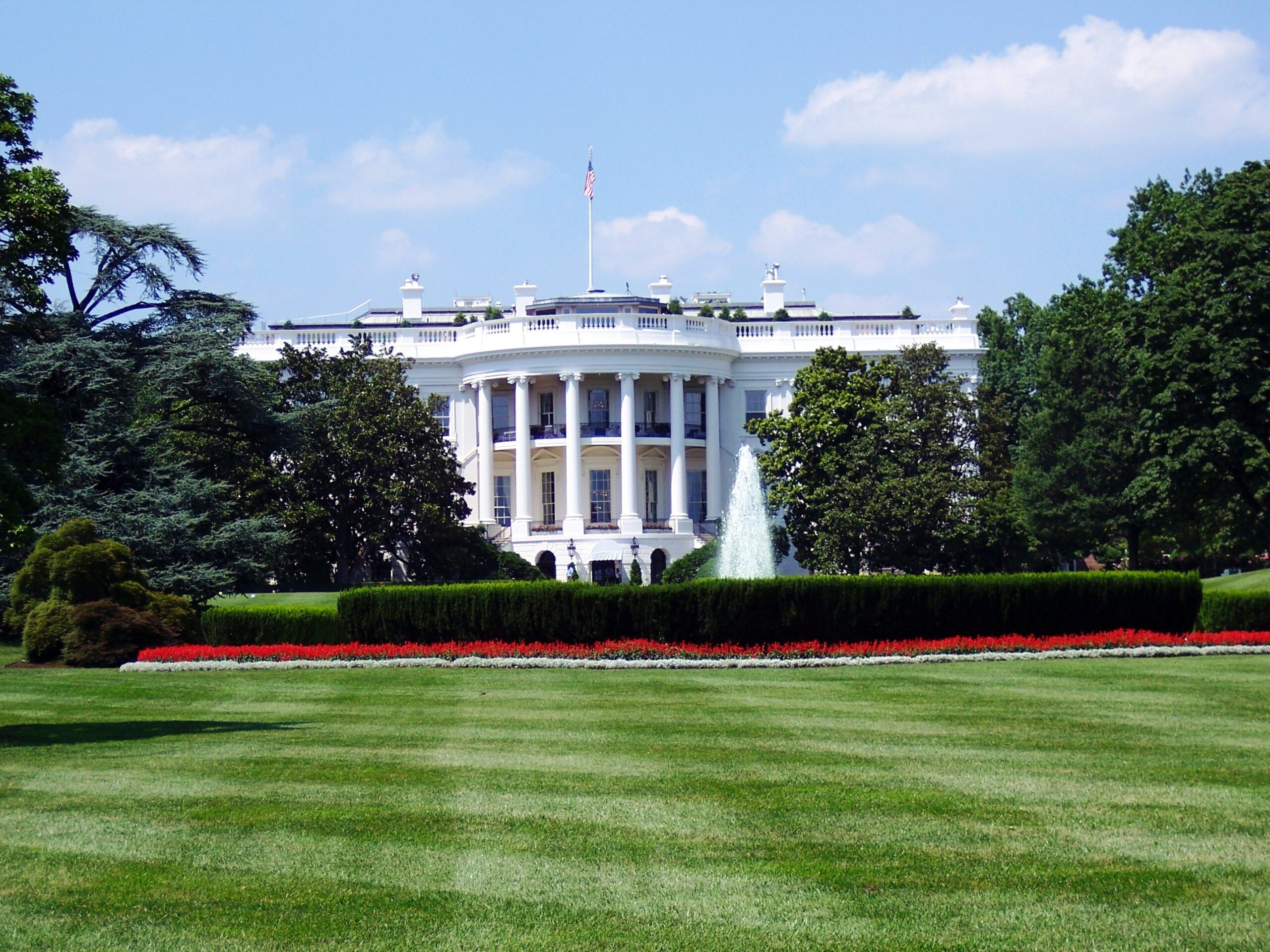 Deka MSCI USA MC UCITS ETF (EL41 ETF) investerar i aktier med fokus Mid Cap, USA. Utdelningarna i fonden delas ut till investerarna (kvartalsvis).
Den totala kostnadskvoten uppgår till 0,30 % p.a. Fonden replikerar resultatet för det underliggande indexet genom att köpa alla indexbeståndsdelar (full replikering). Deka MSCI USA MC UCITS ETF är en liten ETF med tillgångar på 33 miljoner euro under förvaltning. ETFen är äldre än 5 år och har sin hemvist i Tyskland.
Mål
Deka MSCI USA MC UCITS ETF är en UCITS IV-kompatibel offentlig fond som följer utvecklingen för MSCI USA Mid Cap-index (prisindex). Indexet representerar mid cap-segmentet på amerikanska aktiemarknader.
Investeringsstrategi
Deka MSCI USA MC UCITS ETF försöker följa MSCI USA Mid Cap-index. MSCI USA Mid Cap-index följer amerikanska medelstora aktier.
Handla EL41 ETF
Deka MSCI USA MC UCITS ETF (EL41 ETF) är en europeisk börshandlad fond. Denna fond handlas på flera olika börser, till exempel Deutsche Boerse Xetra.
Det betyder att det går att handla andelar i denna ETF genom de flesta svenska banker och Internetmäklare, till exempel DEGIRO, Nordnet, Aktieinvest och Avanza.
Börsnoteringar
De populäraste börshandlade fonder i september 2023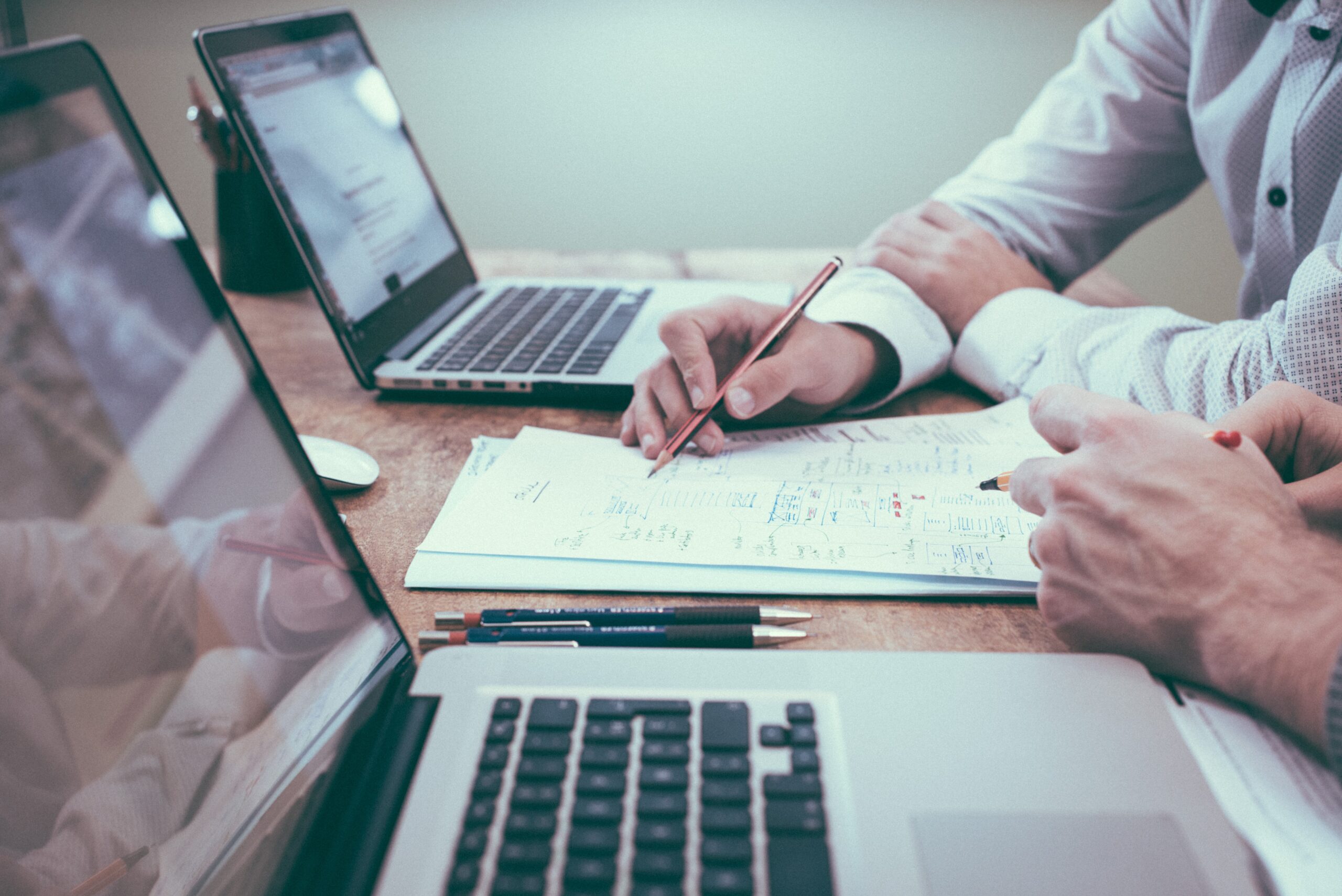 Som vanligt har vi gjort en sammanställning på de populäraste börshandlade fonder i september 2023. Det är emellertid inte enbart ETFer som återfinns på listan, både Valours och Virtunes börshandlade produkter på krypotvalutor finns med på listan. Det finns även ett par fonder som vi skrivit om som våra besökare söker information om.
XACT Norden Högutdelande är utan tvekan den mest populära av alla de ETFer som vi har skrivit om på vår sida. Den kvartalsvisa utdelningen och dess satsning på aktier med en låg volatilitet och hög direktavkastning gör det till en populär fond som återfinns i mångas depåer.
Under sensommaren 2020 tittade på en helt ny fond, Tenoris One, som då sades vara ett sätt att få exponering mot råvarumarknaden. Parallellt med Etfmarknaden driver vi också Nordens största sajt för råvaror, under namnet Råvarumarknaden.se.
Av den anledningen såg vi denna fond som i allra högsta grad intressant, även om vi ansåg att det var ont om info på deras hemsida, samtidigt som ett fast förvaltningsarvode på en (1) procent kändes högt. Förvaltarna tog dessutom tjugo (20) procent av överavkastningen som bestod i statsskuldsväxelräntan om vi minns det korrekt. Fonden har sedan dess bytt både inriktning, namn och förvaltare. Varför denna just nu är så pass eftersökt vet vi inte.
Bitcoin Zero SEK ett certifikat utan förvaltningskostnader som dessutom handlas i svenska kronor på en svensk börs. Detta certifikat är en börshandlad produkt som gör det enkelt, säkert och kostnadseffektivt att investera i Bitcoin.
Fonder som följer S&P 500 är, föga förvånande, en typ av fonder som det finns stort intresse kring. Det är ingen speciell enskild fond som sticker ut och lockar mer än andra.
ESG älskad och hatad. En variant av ESG-fond är de fonder som har en islamistisk inriktning, så kallade halalfonder. En sådan fond är ASWE, som är en aktivt förvaltad shariafond men till exempel HSBC har en serie fonder med fokus på att investera enligt islam. Det är ingen speciell enskild fond som sticker ut och lockar mer än andra.
En annan populär ETFen är XACT Sverige, som även denna lämnar utdelning. Till skillnad från XACT Norden Högutdelande sker utdelningen endast en gång per år.
Sökbegreppet etf utdelning skulle kunna tolkas som att det är investerare som letar efter börshandlade fonder som ger utdelning.
VGWD ETF, eller VGWD Vanguard FTSE All-World High Dividend Yield UCITS ETF Distributing som är dess fullständiga namn, handlas bland annat på tyska Xetra, vilket gör att det går att handla den direkt genom DEGIRO, Nordnet, Aktieinvest och Avanza. VGWD ger bred exponering mot de största företagen med högre avkastning på utvecklade och tillväxtmarknader, men utesluter fastighetsbolag. Som alla andra av Vanguards ETFer så har den en låg förvaltningsavgift, 0,29 procent. Den kan liknas vid en global variant av XACT Norden Högutdelande eftersom den investerar i högavkastande aktier från hela världen.
Den enda obligationsfonden på listan är XACT Obligation (UCITS ETF). Det är en börshandlad indexfond som följer utvecklingen av marknaden för svenska statsobligationer, säkerställda bostadsobligationer och kommunobligationer, samtliga med så kallad Benchmark-status. Fonden följer Handelsbanken Sweden All Bond Tradable Index som används som jämförelseindex av en stor del av marknadens aktörer. Fonden kan passa den som söker en bred obligationsexponering. XACT Obligation kommer med en årlig förvaltningsavgift på 0,10 procent, och har blivit mer populär när de amerikanska bankerna hamnade i problem.
I och med att guldpriset har rört sig uppåt har intresset för guldfonder kommit att bli mer populärt överlag. Den mest populära fonden är 4GLD, Xetra-Gold som erbjuder investerare en optimal och enkel möjlighet att delta i utvecklingen av guldmarknaden. Dessutom är handel med Xetra-Gold också mycket kostnadseffektiv eftersom den till skillnad från andra värdepapper inte kommer med varken abonnemangsavgifter eller förvaltningsavgifter.
Det finns bara transaktionskostnader som vanligtvis medför valutahandel när du köper eller säljer Xetra-Gold. En låg spread på i genomsnitt 0,1 procent (max. 1 procent) garanterar låga transaktionskostnader. Nominering i euro och gram gör investering i guld mer transparent för europeiska investerare.
Virtune en svensk emittent av ETPer som är ett registrerat finansiellt institut hos Finansinspektionen som är auktoriserat att bedriva handel och förvaltning av kryptovalutor. Vidare har Virtune erhållit ett godkänt EU-Grundprospekt för att notera börshandlade produkter inom krypto. Virtune grundades med en vision om att bli den ledande kapitalförvaltaren inom krypto i Norden och att möjliggöra för institutionella och privata investerare att investera i kryptomarknaden lika enkelt sätt som man handlar en indexfond eller en aktie.
Med svenska ägare och kontor i Stockholm kombinerat med ett starkt team med bred kompetens erbjuder Virtune sofistikerade och innovativa investeringsprodukter inom krypto som handlas i realtid på reglerade marknadsplatser. Det är framförallt deras produkt Virtune Crypto Top 10 Index som har attraherat intresse.
Swedbank ETF tror vi kan tolkas att det endera finns intresse för att veta om Swedbank har ETFer i sitt utbud, eller om det går att handla börshandlade fonder på Swedbank. Svaret på denna fråga återfinns här.
Månadsutdelaren QYLE ETF Global X Nasdaq 100 Covered Call UCITS ETF USD Distributing tillhör kategorin Alternativa investeringar, teknologi, USA. Utdelningen i fonden delas ut till investerarna (månadsvis).
QYLE spårar prestanda för en täckt köpoption på Nasdaq 100-index. En täckt köpoption kombinerar en lång position i en tillgång med försäljning av köpoptioner på denna tillgång. Denna ETF får alltså kassaflöden genom att ställa ut köpoptioner och ta emot utdelningar vilket gör att den kan dela ut pengar till andelsägarna varje månad.
Xact Bear 2 är den fjärde av Handelsbanken Fonders ETFer som hittar sin plats på denna lista. Ingen annan emittent kommer ens i närheten av detta, men det är ett starkt varumärke och det är dessutom en svensk emittent.
XACT Bear 2 är en börshandlad fond med inverterad hävstång. Fondens målsättning är att ge fondandelsägaren en daglig avkastning som, före förvaltningsavgifter och andra transaktionskostnader för fonden, motsvarar cirka 200 procent av den dagliga motsatta förändringen i OMXS30GI™-index. XACT Bear 2 kan passa den som har en stark tro på en fallande börs.
Det finns en annan inverterad ETF från XACT, men med lägre hävstång.
XACT Bear ETF som är en inverterad börshandlad fond med hävstång. Fondens målsättning är att ge fondandelsägaren en daglig avkastning som, före förvaltningsavgifter och andra transaktionskostnader för fonden, motsvarar cirka 150 procent av sitt index. Detta motsvarar 150 procent av den dagliga motsatta förändringen i OMXS30™-index. XACT Bear kan passa den som har en stark tro på en fallande börs.
Ännu en börshandlad kryptovaluta har hittat en plats på listan. Valour SOLANA (SOL) är en börshandlad produkt, som gör investeringar i SOL enkla, säkra och kostnadseffektiva.
Solana är en decentraliserad blockchain och den snabbaste blockchain i världen, med mer än 400 projekt som spänner över DeFi, NFT, Web3 och mer.
Produkten är en en strukturerad investering i form av ett tracker certifikat enligt svensk lag. Den handlas på Nordic Growth Market (NGM) som är den primära marknadsplatsen.
Fonder som följer det amerikanska indexet Nasdaq-100 är, föga förvånande, en typ av fonder som det finns stort intresse kring. Det är ingen speciell enskild fond som sticker ut och lockar mer än andra.
Magic Formula Investing hänvisar till en regelbaserad, disciplinerad investeringsstrategi som lär människor en relativt enkel och lättförståelig metod för värdeinvesteringar. Den förlitar sig på kvantitativa skärmar av företag och aktier, och är utformad för att slå aktiemarknadens genomsnittliga årliga avkastning genom att använda S&P 500 för att representera marknadsavkastningen. Enkelt uttryckt fungerar det genom att rangordna aktier baserat på deras pris och avkastning på kapital. Oss veterligen finns ingen ETF som följer denna formel, men det vore onekligen en intressant produkt.
Kakao–ETF har blivit alltmer populärt i takt med att kakaopriset stiger. Det finns emellertid ingen ren ETF som investerar i kakao i Europa. Det finns däremot börshandlade produkter, till exempel ETPer, så kallade certifikat.
WisdomTree Cocoa (COCO) är det enda rena alternativet vi har hittat. Annars finns WisdomTree Cocoa 2x Daily Leveraged (4RUP ETC) som ger den dubbla kursutvecklingen för kakaopriset, både när det stiger och faller.
ETF Indien är inte en specifik börshandlad fond, men förekommer i en mängd olika varianter. Det finns tydligen ett stort intresse för att investera i indiska aktier bland sidan besökare, och då är kanske en ETF ett bra sätt att göra det.
Helt nytt på listan är uranfonder. Det finns i Europa ingen ETF som investerar enbart i uran, men det finns flera som investerar i uranproducenter, till exempel VanEck Uranium and Nuclear Technologies UCITS ETF A (NUKL ETF), HANetf Sprott Uranium Miners UCITS ETF Acc (U3O8 ETF) och Global X Uranium UCITS ETF USD Accumulating (URNU ETF).
Det går att handla andelar i denna ETF genom de flesta svenska banker och Internetmäklare, till exempel DEGIRO, Nordnet, Aktieinvest och Avanza.
JPGL ETF var en amerikansk aktie-multifaktorfond som emitterades av JP Morgan Asset Management. Den amerikanska investmentbanken valde att stänga denna börshandlade fond då den lyckades med att attrahera tillräckliga tillgångar.
Global X SuperDividend UCITS ETF USD Distributing (UDIV ETF) investerar i utdelningsaktier från hela världen. Utdelningarna i fonden delas ut till investerarna (halvårsvis).
Många söker efter alternativ till XACT Norden Högutdelande. För den som vill ha europeiska aktier i sin portfölj finns en ETF med samma inriktning som heter Franklin European Dividend (FLXD) som fokuserar på europeiska innehav med störst exponering mot brittiska, spanska samt schweiziska bolag.
Xtrackers MSCI Europe Health Care ESG Screened UCITS ETF 1C (DXSE ETF) investerar i aktier med fokus Social/Environmental, Health Care, Europe. Utdelningarna i fonden återinvesteras (ackumuleras).