Cyclical commodities rally, but investors remain defensive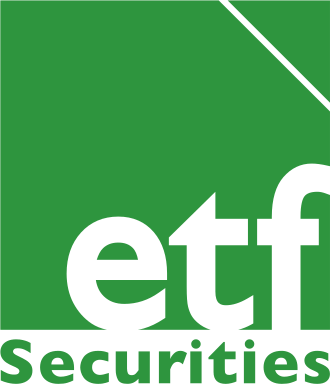 Commodity ETP Weekly – Cyclical commodities rally, but investors remain defensive
• Investors continue to seek safety in gold, with over US$193mn inflows driving gold to top sector flows.
• Oil ETP inflows moderate as price surge defies underlying build-up in inventories.
• Copper inflows buck the industrial metals trend, as a modest rebound in risk appetite lifts prices.
Upcoming webinar – Is there still value in Gold?
Date: 17 March 2016 | Time: 3.00 pm (GMT) | Duration: 50 minutes
Join us for a webinar at 3pm (GMT) on 17 March in which James Steel, Chief Commodities Analyst at HSBC will be taking a look at the value and role of gold in the current investment environment.
Register to attend
Investors continue to seek safety in gold, with over US$193mn inflows driving gold to top sector flows.
Oil ETP inflows moderate as price surge defies underlying build-up in inventories.
Copper inflows buck the industrial metals trend, as a modest rebound in risk appetite lifts prices.
Investor defensiveness boosts ytd gold inflows over US$1.2bn. Although there are some early signs of a moderation in market turbulence, investors very much remain in a defensive stance, driving the eighth consecutive week of inflows into physical gold exchange traded products, totaling US$193.6mn last week. In the futures market, positioning also reflects ongoing optimism regarding the price of gold, with net longs rising by over 20% last week.
Oil ETPs receive inflows for 11th consecutive week. Crude oil benchmark prices (both Brent and WTI) managed to stay in positive territory above the US$30/bbl level last week, helping buoy investor sentiment. The oil price rallied in spite of another larger-than-expected build in stockpiles in the US last week, taking inventories to the highest level on record (EIA data goes back to 1982). And while Saudi Oil Minister Naimi saying that production cuts aren't going to happen, it appears that rumours of another OPEC meeting in March to freeze production are keeping prices supported. Inflows totalled US$9.0mn, the lowest in eight weeks.
Platinum receives the largest inflows in 10 weeks, totaling US$6.5mn. Platinum has shrugged off some of the recent pessimism, recording strong gains as global auto sales remain robust. Despite US and Chinese auto sales at record levels, palladium has been the laggard in the precious metals sector, weakening over 12% on a ytd basis, compared with an average gain of around 11% for other precious metals in 2016.
Second week of inflows into diversified industrial metals ETPs as risk appetite rises. Although modest, last week's inflows into broad basket industrial metals ETPs (US$2.6mn) represent the largest in 18 weeks. Copper also bucked the industrial metals trend recording the only inflows into individual metal ETPs. Copper ETPs received US$4.1mn, the largest in two weeks. Tighter demand- supply fundamentals are providing price support, with all metals rallying over the past month, with the exception of nickel (-2.4%).
Key events to watch this week. This week's data sets the stage for the key upcoming central bank meetings in March for the European Central Bank and the US Federal Reserve. Eurozone CPI, which has disappointed in recent months could be the deciding factor for whether the ECB's is able to meet market expectations by enacting fresh QE measures. Meanwhile, the focus in the US will be manufacturing and jobs data. A change in investor risk appetite and its impact on the US Dollar are the likely channel by which commodity markets will be influenced. If expectations of additional central bank stimulus rise, cyclical commodities should continue to lift. However, if the US data is positive, a more hawkish stance for the Fed is likely to buoy the USD and weigh on prices.
Video Presentation
Martin Arnold, Research Analyst at ETF Securities provides an analysis of last week's performance, flow and trading activity in commodity exchange traded products and a look at the week ahead.
For more information contact
ETF Securities Research team
ETF Securities (UK) Limited
T +44 (0) 207 448 4336
E info@etfsecurities.com
Important Information
General
This communication has been provided by ETF Securities (UK) Limited ("ETFS UK") which is authorised and regulated by the United Kingdom Financial Conduct Authority.
21Shares lanserar två nya ETPer på Euronext Paris och Amsterdam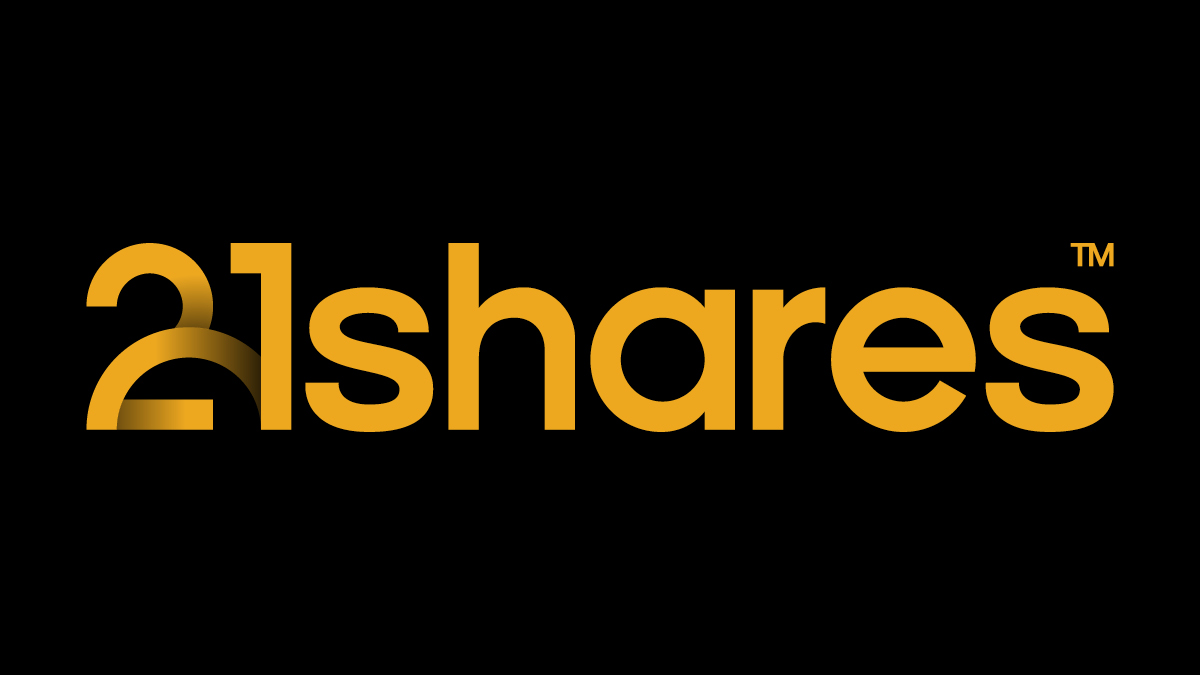 21Shares listar två nya ETPer på Euronext Paris och Amsterdam, 21Shares Arbitrum ETP respektive 21Shares Optimism ETP. De två ETPerna är strukturerade för att ge investerare riktad exponering mot dessa banbrytande Layer 2s, som verkar på Ethereum-blockkedjan
Dessa tillägg markerar en viktig milstolpe för företaget eftersom det fortsätter att växa sitt produktsortiment som svar på den växande efterfrågan från investerare.
De två ETPerna, som kallas AOPT respektive AARB, är strukturerade för att ge investerare en målinriktad, enkel och effektiv exponering mot dessa banbrytande Layer 2s, som verkar på Ethereum-blockkedjan och utformade för att öka skalbarheten och minska transaktionsavgifterna. Dessa börshandelsprodukter kommer att tillåta investerare att dra nytta av tillväxten och utvecklingen av Optimism och Arbitrum.
Här är huvudfunktionerna
Optimism Etp: Erbjuder investerare exponering för Optimism, en Layer 2-lösning för skalbarhet för Ethereum som syftar till att avsevärt förbättra nätverket och minska övergångskostnaderna. Denna tillgång har fått investerarnas uppmärksamhet tack vare dess förmåga att göra decentraliserade appar (eller dApps) mer tillgängliga och bekväma.
Arbitrum Etp: Arbitrum är också en lösning utformad för att förbättra skalbarheten av Ethereum, men minskar nätverksöverbelastning, vilket gör det till en avgörande aktör inom den decentraliserade finanssektorn (DeFi).
Massimo Siano, VD och chef för Sydeuropa på 21Shares, kommenterade: "Noteringen av dessa två ETP är i linje med den växande aptiten för kryptoprodukter i Europa. Vi vill fortsätta att bekräfta vårt ledarskap genom att fortsätta på denna väg, vilket också bekräftar vårt fulla stöd för tillväxten och utvecklingen av kryptovalutasektorn."
Båda ETPerna kommer att noteras och handlas på Euronext Paris och Euronext Amsterdam, i både euro och dollar, vilket ökar 21Shares närvaro på europeiska marknader.
Handla AOPT ETP och AARB ETP
21Shares Optimism ETP (AOPT) och 21Shares Arbitrum ETP (AARB) är börshandlade kryptovalutor (ETP) som handlas på Euronext Paris.
Euronext Paris är en marknad som få svenska banker och nätmäklare erbjuder access till, men DEGIRO gör det.
Indiens vikt i emerging market index stiger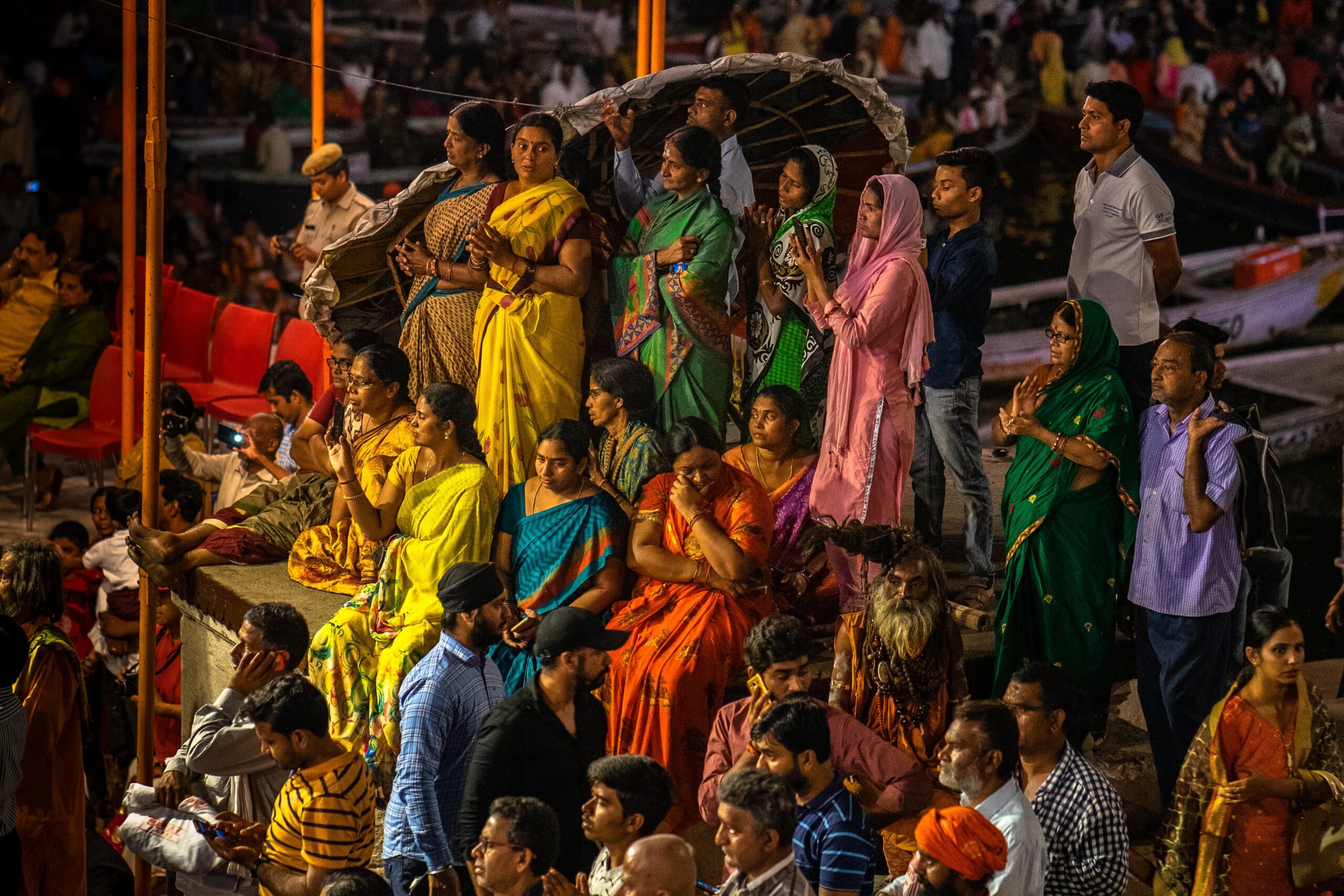 Indiens vikt i Emerging Markets index, MSCIs Global Standard klättrade till 16,27 procent, vilket överträffade det tidigare rekordet i oktober 2022 på 16,21 procent.
Förra månaden tog Indien tillbaka den andra positionen efter att ha ersatt Taiwan. För närvarande har Kina den högsta viktningen på mätaren, på 28 procent. Indiens viktning höll sig stabil på cirka 8 procent från 2015 till oktober 2020.
Under 2023 har indiska marknader uppvisat en relativt stark överprestation. MSCI India har noterat en imponerande ökning på 12,3 procent hittills från år, vilket överträffar den blygsamma ökningen på 2,7 procent som observerats i MSCI Emerging Markets.
Handla INQQ ETF
India Internet & Ecommerce ESG-S UCITS ETF (INQQ ETF) är en europeisk börshandlad fond. Denna fond handlas på flera olika börser, till exempel Deutsche Boerse Xetra och London Stock Exchange. Av den anledningen förekom
Det betyder att det går att handla andelar i denna ETF genom de flesta svenska banker och Internetmäklare, till exempel DEGIRO, Nordnet, Aktieinvest och Avanza.mer olika kortnamn på samma börshandlade fond.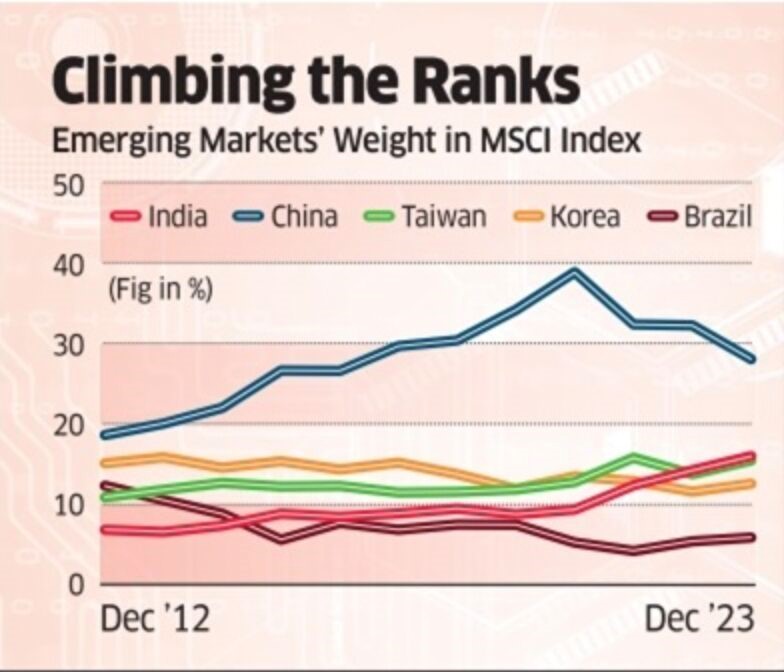 1 av 5 skulle prioritera sparande till sina barn om skatten upp till 300 000 kr togs bort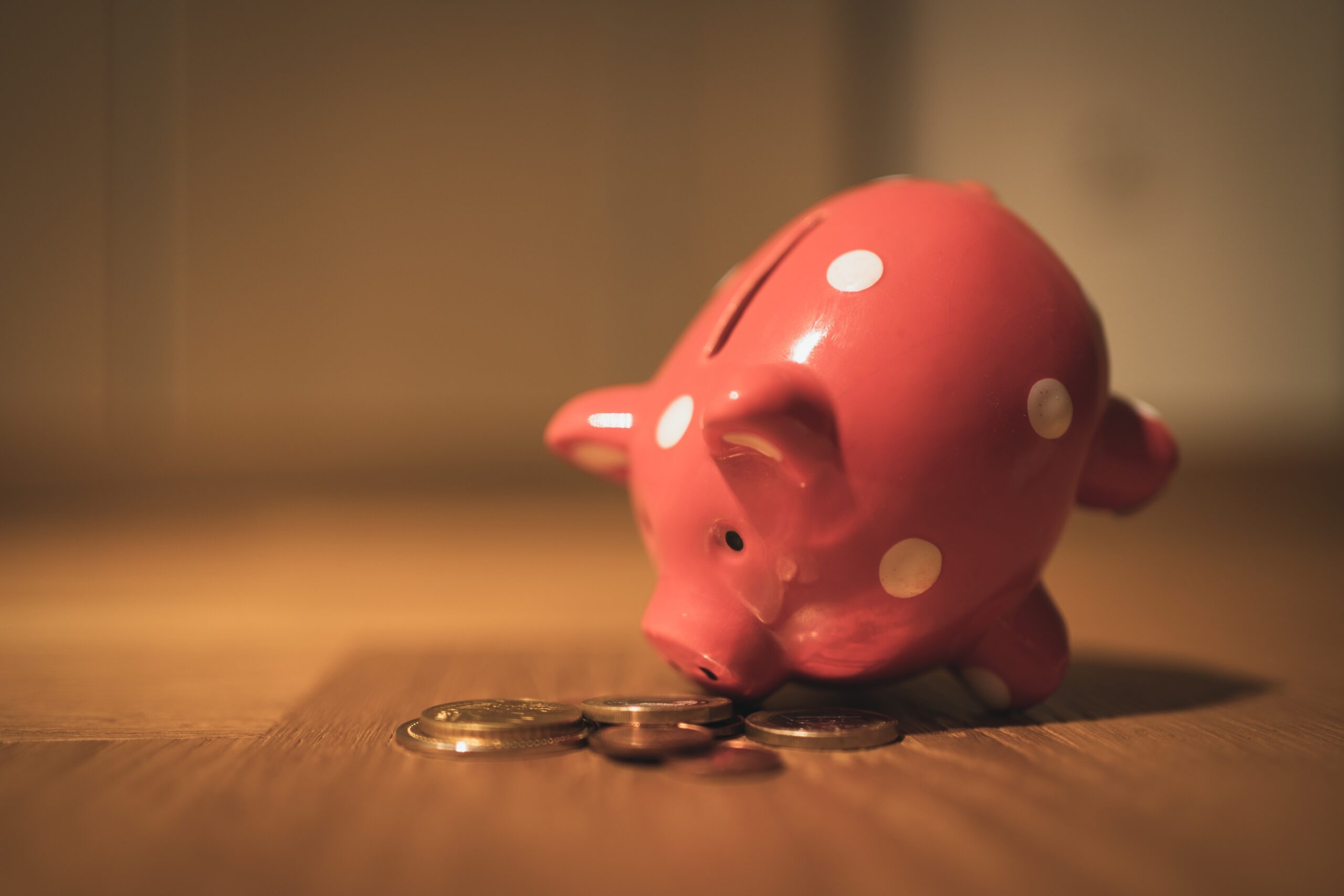 Färre sparar nu till barn än för ett år sedan. Om skatten på ISK-sparande upp till 300 000 kr togs bort skulle däremot 21 procent öka sparande till sina barn eller påbörja ett barnsparande. Det visar en ny undersökning som Kantar Sifo Prospera gjort på uppdrag av Fondbolagens förening.
För fjärde året i rad presenterar nu Fondbolagens förening en enkätundersökning om barnsparande. Sedan förra årets mätning kan vi se att andelen föräldrar som sparar till sina barn har sjunkit tillbaka till samma nivå som vi noterade 2020. Det är nu 86 procent som barnsparar jämfört med 90 procent 2022.
Trots utmanande privatekonomiska tider med inflation och högre räntor har 8 av 10 ett oförändrat barnsparande jämfört med förra året. Precis som i fjol är det även i år 10 procent som ökat sitt sparande samtidigt som lika många minskat det. På frågan om vilken sparform som valts drar fondsparandet ifrån som den populäraste och ökar till 71 procent från förra årets 69 procent. Sparkontot är näst mest populärt med 46 procent, medan aktier minskar till 14 procent. Det motsatta ser vi när vi frågar om sparande till barnbarn. Då ökar faktiskt aktier till 19 procent (10 procent 2022), samtidigt som fonder minskar från 64 till 55 procent.
Under hösten har det varit en flitig debatt om investeringssparkontot (ISK) där många förväntar sig att regeringen infriar löftet i Tidöavtalet om att 300 000 kr på ISK ska bli skattefria. ISK är det mest populära kontot för barnsparande, även om det i år minskar till förmån för kapitalförsäkringen som beskattas på ett liknande sätt. 1 av 5 barnsparare menar att den föreslagna skattelättnaden skulle få dem att öka eller påbörja ett barnsparande.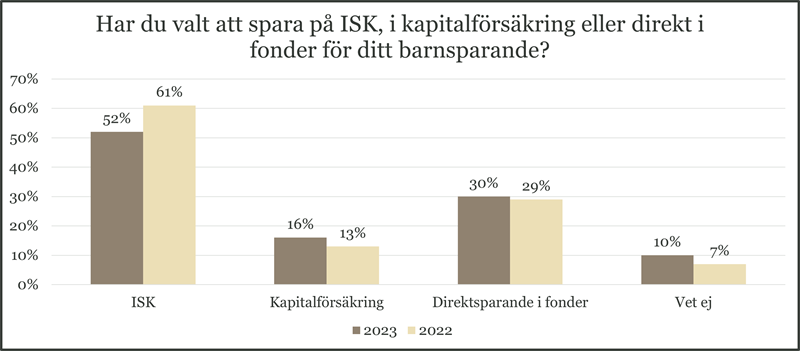 "Dagens unga ska vara väldigt glada att deras föräldrar väljer att hålla i det långsiktiga barnsparandet trots utmanande ekonomiska tider. Det är också intressant att se hur kapitalförsäkringen ökar i popularitet. Så länge man kan öppna ett konto utan avgifter finns det fördelar med kapitalförsäkringen när föräldrar kan sätta sina barn som förmånstagare. Då tillhör pengarna barnen samtidigt som föräldrar kan välja när i tiden det är lämpligt att fördela ut pengarna, säger Philip Scholtzé, sparekonom på Fondbolagens förening.
Män placerar med högre risk till sina barn
De flesta som fondsparar till sina barn väljer fortfarande aktiefonder. Sedan förra året har dock andelen minskat från 70 procent till 65 procent. Var de pengarna hamnat i stället vet vi inte eftersom fler nu (24 procent) jämfört med förra året (18 procent) svarar att de inte vet vilken fondtyp de sparar i. Vi noterar också en stor könsskillnad i denna fråga. 80 procent av männen väljer aktiefonder till sina barn medan 47 procent av kvinnorna väljer detsamma. I stället är det fler kvinnor (31 procent) än män (21 procent) som väljer räntefonder. En stor skillnad mellan män och kvinnor ser vi också på svarsalternativet "vet ej". Det är 38 procent av kvinnorna som inte vet vilken fondtyp de sparar i till sina barn jämfört med 11 procent av männen.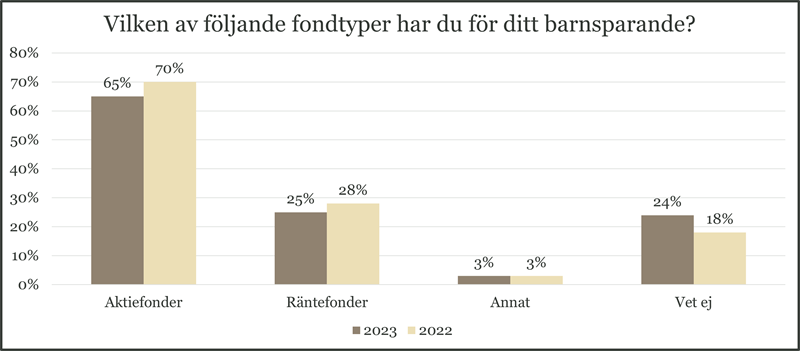 "För ett långsiktigt sparande som ett barnspar för de flesta är tycker jag att det finns goda argument för att välja aktiefonder. Särskilt när det är minst 5 år kvar till att pengarna ska användas. Det är en utmaning att så många som 1 av 4 inte vet vilken fondtyp de har placerat i. För även om ränteläget är annorlunda nu än för några år sedan kan skillnaden i avkastning gentemot aktiefonder bli väldigt stor över långa spartider. Det är viktigt att utsätta sina pengar för rätt typ av risk och chans till avkastning och den resan börjar med att förstå vad man investerar i, säger Philip Scholtzé.
Undersökningen har genomförts för fjärde året i rad av Kantar Sifo Prospera på uppdrag av Fondbolagens förening. Undersökningen genomfördes i november 2023 genom en enkät som har besvarats av 1 037 personer.