Attractive risk-adjusted yields in emerging markets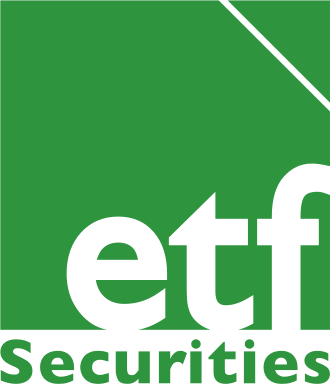 ETF Securities Fixed Income Research – Attractive risk-adjusted yields in emerging markets
Summary
The shock to global markets from Brexit has raised expectations for more central banks' intervention and sharpened the search for yield among investors.
Middle East
Turkey's political risk is likely to have a limited impact on EM outside of the. The Chinese economy and Fed policy will remain the main drivers for EM debt returns.
1990's lessons learned
Emerging Markets (EM) learned the lessons from the Asian Crisis of the late 1990's, particularly from an external financing perspective. Notwithstanding regional variation, in general emerging countries have built higher stocks of currency reserves and are less reliant on short term debt, particularly in hard currencies than in the past.
(Click to enlarge)

As a rule of thumb, EM countries with robust fundamentals – solid internal (positive fiscal balance) and external conditions (positive current accounts balance) – are far more resistant to rate shocks. In March 2015 when the Fed started to signal an imminent lift-off, EM countries with stronger current account positions experienced lower currency depreciation than those with large external imbalances.
(Click to enlarge)
Turkey's assets under pressure
The attempted coup which was carried out on Friday 15 July resulted in a 4.8% drop in the Turkish lira against the US dollar on the day. On Wednesday 20 July, S&P downgraded Turkey's local currency denominated debt one notch to BB+ and maintained its negative outlook. The Turkish lira weakened by 1.1% to 3.0755 against the US dollar on the move. Turkey is running the largest current account deficit among the emerging countries (-4.5% of GDP as of July 2016) and has relatively low currency reserves. Given the sharp rise in political instability and deeper external imbalances, Turkish assets and the Turkish lira are likely to remain under pressure going forward. However, any spill over effects from the events in Turkey toward the other EM countries should remain limited outside of the Middle East region.
China is the main driver behind EM returns
The slowdown of the Chinese economy has already been priced-in into the market early this year. However, the Chinese economy has exhibited signs of stabilisation since then. Chinese GDP grew by 6.7%yoy and industrial production rose by 6.2%yoy. The Chinese authorities have continued to provide fiscal and monetary policies to support short term growth. In June, fiscal expenditure growth grew by 20.3%, money supply (M2) grew by 11.8% and total social financing (TSF, i.e. credit growth) increased RMB1630bn. The very large amount of total debt in China (in excess of 260% of GDP) raises concerns for growth over the long term but is manageable in the short term thanks to decent fiscal space (i.e. low level of government debt1).
Stability of the Yuan is essential for the stability of EM currencies. In our view, further devaluations of the Yuan are unlikely as China has low incentive to do so. As a large importer, China has limited incentive to devalue further because higher imports prices will cause a deterioration of the current account balance. China runs a trade surplus so if anything the Yuan should appreciate as the demand for the Yuan to pay exporters exceeds the need for foreign currencies to pay imports. As a result, EM local currency risk looks contained in the near term.
What if there is another rate shock?
The US dollar stability is also crucial for the stability EM currencies. So far, the procrastination of the Fed in hiking interest rates has prevented the US dollar from appreciating further, in turn reducing the volatility of EM currencies. We expect one additional 25bps rise in the Fed funds rate this year along with an accelerating US economy. In our opinion, this should only result in a modest appreciation of the dollar. In general, a stronger US dollar tends to challenge EM assets, but it depends on the basis for the strengthening. The U.S dollar is currently appreciating because of continued expansion in the US – a supportive environment for global trade. Exporters will benefit from increasing competitiveness and increasing US demand. However, those that rely on hard currency short term external financing (i.e. Turkey, Mexico, South Africa) would be the most vulnerable.
(click to enlarge)
The Latam region has been the most vulnerable to higher US rates in recent years. Latam countries face sizeable domestic economic and political vulnerabilities that tend to exacerbate capital outflows during times of market stress. Latam markets are also more liquid than their peers and are thus easier to short in times of stress.
(click to enlarge)
Search for yield will continue in the medium term
The market shock resulting from Brexit drove expectations for more central bank intervention and sharpened the search for yield. We maintain our long-term positive view on EM debt for three main reasons. First, most EM have limited exposure to the UK economy. Second, lower inflation in EM countries permit looser monetary policy which should support near term growth. Third, valuation of EM debt remains attractive relative to EM equity markets. While the Bond Equity Earnings yield ratio is declining rapidly, it is still greater than 1, implying that EM equities are overvalued relative to EM sovereign bonds.
(click to enlarge)
Conclusion
The fundamentals of EM countries are more robust than in the 1990's, limiting the risk of a crisis. The low yield environment will continue to push traditional investors outside their comfort zone, forcing them to look for risk-adjusted yield in the EM universe. In general, investors are increasing exposures to emerging markets2 helping EM countries to trade on their own fundamentals.
2 According to EPFR Global, Emerging market bond funds attracted US$3.42bn of inflows in June. 3 ETF Securities Research 2016
Important Information
General
This communication has been issued and approved for the purpose of section 21 of the Financial Services and Markets Act 2000 by ETF Securities (UK) Limited ("ETFS UK") which is authorised and regulated by the United Kingdom Financial Conduct Authority (the "FCA").
The information contained in this communication is for your general information only and is neither an offer for sale nor a solicitation of an offer to buy securities. This communication should not be used as the basis for any investment decision. Historical performance is not an indication of future performance and any investments may go down in value.
Sprott och HANetf lanserar Europas första artikel 8 ESG-kontrollerade kopparproducent ETF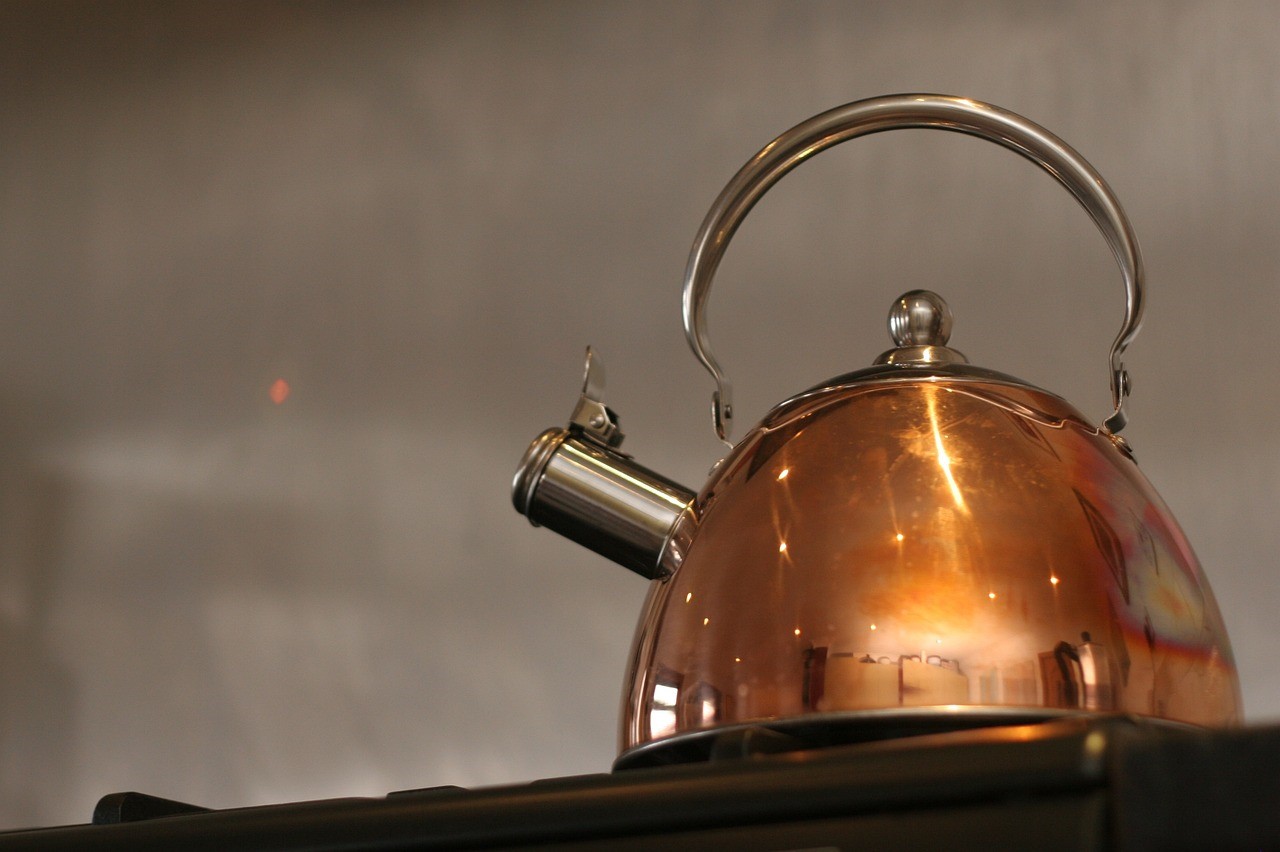 HANetf, Europas första och enda oberoende white-label UCITS ETF och ETC-plattform, och ledande leverantör av digitala tillgångar ETP, är glada över att tillkännage lanseringen av Europas första artikel 8 ESG-kontrollerade kopparproducent ETF, Sprott Copper Miners ESG-Screened UCITS ETF (ticker: ASWD).
ASWD är utformat för att erbjuda investerare renodlad och ESG-kontrollerad exponering mot koppargruvaktier. Investeringsmöjligheten är uteslutande fokuserad på uppströmsmöjligheten som erbjuds av kopparproducenter, som kommer att dra nytta av förväntade långsiktiga globala energiomställningstrender.
HANetf och Sprott Asset Management beslutade att lansera sin kopparproducent ETF efter samtal med en stor institutionell investerare i DACH-regionen som ansåg att det inte fanns en ETF för kopparproducenter som uppfyllde dess ESG-kriterier.
Koppar är redan den tredje största metallmarknaden i US-dollarvärde och efterfrågan förväntas öka på grund av dess viktiga roll i omställningen av ren energi. Koppars höga ledningsförmåga, draghållfasthet och korrosionsbeständighet gör den avgörande för eldistribution och överföring.
Koppar används också i stora mängder för elfordonsindustrin, som växer snabbt när länder lovar att minska koldioxidutsläppen i sina transportnät.
Gruvproducenter kan vara väl lämpade att dra nytta av den nuvarande obalansen mellan utbud och efterfrågan när det gäller koppar.
ASWD spårar Nasdaq Sprott Copper Miners ESG Screened Index och strävar efter att säkerställa efterlevnad av SFDR Artikel 8-kraven genom ESG-granskningar av Skarn Associates, kontroversiell granskning av Sustainalytics och ytterligare skärmar för efterlevnad av FN:s Global Compact.
ASWD är den tredje ETF som HANetf och Sprott Asset Management har lanserat tillsammans, efter Sprott Uranium Miners UCITS ETF (ticker: U3O8) och Sprott Energy Transition Materials UCITS ETF (ticker: M7ES).
U3O8lanserades 2022 och ger exponering för såväl uranproducenter som fysiskt uran. Fonden blev Europas snabbast växande uran-ETF i år och översteg 222 miljoner USD AUM. U3O8har en USA-noterad syster-ETF, Sprott Uranium Miners ETF, med 1,45 miljarder USD AUM, och investerar även i Sprott Physical Uranium Trust, som har CAD 5 miljarder AUM.
M7ES lanserades i mars i år och ger exponering för företag som tillhandahåller de kritiska materialen som behövs för den globala omställningen av ren energi, såsom sällsynta jordartsmetaller, silver, koppar, litium, nickel, mangan, kobolt och grafit.
John Ciampaglia, VD för Sprott Asset Management, kommenterar: "Trots storleken på kopparmetallmarknaden och investerarnas växande intresse för metallen när energiomställningen tar fart, har det varit en utmaning för investerare att få en riktad exponering med hjälp av en kopparproducent ETF.
"Vi är glada över att kunna erbjuda en lösning genom vårt fortsatta arbete med HANetf. ASWD har utformats för att främst fokusera på koppargruvföretag som får majoriteten av sina intäkter och/eller tillgångar från koppar."
Hector McNeil, medgrundare och co-VD för HANetf kommenterar:"Vi är mycket glada över att lansera Sprott Copper Miners ESG-Screened UCITS ETF med Sprott Asset Management. ETFen är den första möjligheten för europeiska investerare att få ESG-screenad kopparexponering, och vi tror att detta är lägligt med tanke på den roll koppar kommer att spela i den globala energiomställningen.
Sprott är en fantastisk partner och experter inom metall- och gruvområdet. ASWD är en mycket innovativ ETF som liknar andra i HANetf-sortimentet ser ut att göra en brun industri grönare. Det är också ett bra exempel på att arbeta med en sofistikerad slutinvesterare för att utveckla och utfärda en mycket innovativ strategi i tid."
Handla ASWD ETF
Sprott Copper Miners ESG-Screened UCITS ETF (ticker: ASWD) Sprott Copper Miners ESG-Screened UCITS ETF (ticker: ASWD).
Det betyder att det går att handla andelar i denna ETF genom de flesta svenska banker och Internetmäklare, till exempel DEGIRO, Nordnet, Aktieinvest och Avanza.
Handla U3O8 ETF
HANetf Sprott Uranium Miners UCITS ETF Acc (U3O8 ETF) är en europeisk börshandlad fond. Denna fond handlas på flera olika börser, till exempel Borsa Italiana, Deutsche Boerse Xetra och London Stock Exchange. Av den anledningen förekommer olika kortnamn på samma börshandlade fond.
Det betyder att det går att handla andelar i denna ETF genom de flesta svenska banker och Internetmäklare, till exempel DEGIRO, Nordnet, Aktieinvest och Avanza.
Handla M7ES ETF
HANetf Sprott Energy Transition Materials UCITS ETF (M7ES ETF) är en europeisk börshandlad fond. Denna fond handlas på flera olika börser, till exempel Deutsche Boerse Xetra och London Stock Exchange. Av den anledningen förekommer olika kortnamn på samma börshandlade fond.
Det betyder att det går att handla andelar i denna ETF genom de flesta svenska banker och Internetmäklare, till exempel DEGIRO, Nordnet, Aktieinvest och Avanza.
J.P. Morgan Asset Management lanserar Global Equity Premium Income UCITS ETF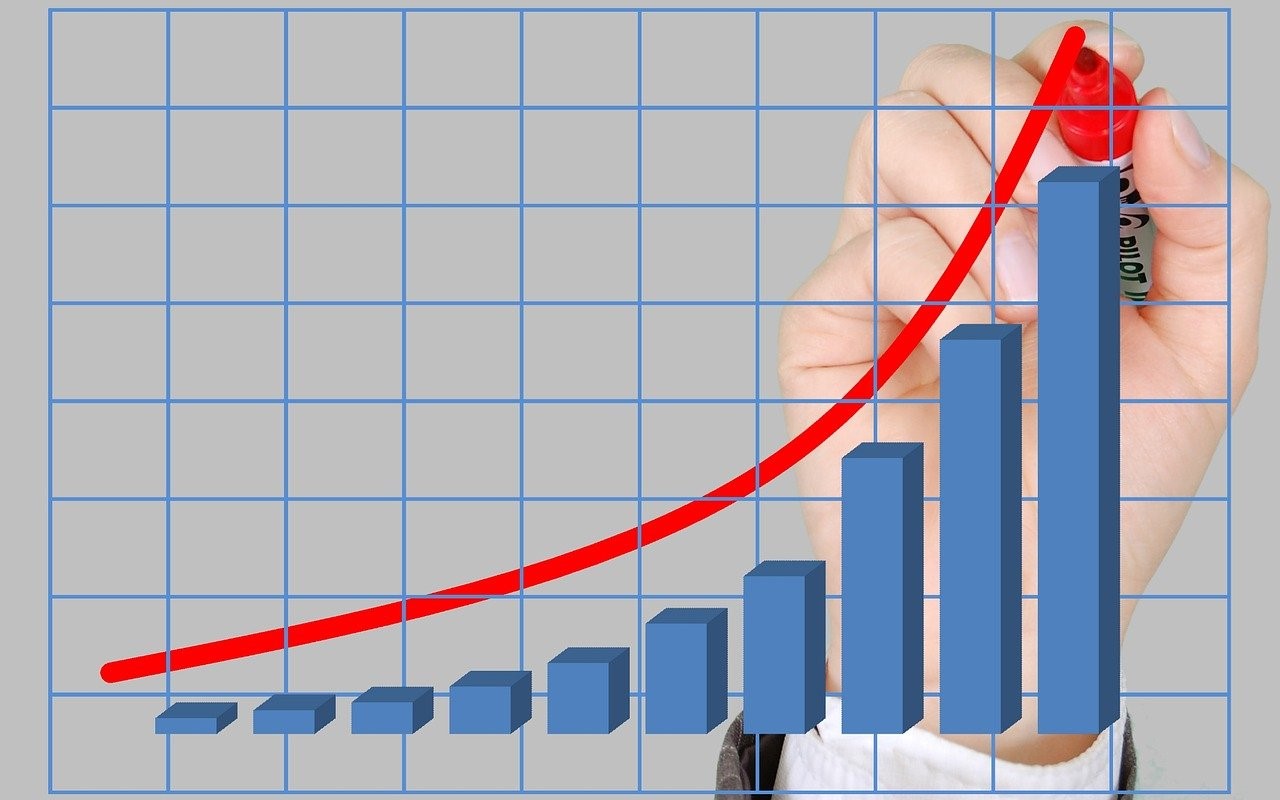 J.P. Morgan Asset Management (JPMAM) har idag lanserat JPMorgan Global Equity Premium Income UCITS ETF (ticker: JEPG), en aktivt hanterad resultatorienterad ETF-strategi som syftar till att erbjuda investerare konsekventa inkomster: 7 till 9 procent årligen, betald månadsvis och uppskattningspotential med mindre volatilitet än JEPGs respektive riktmärke.
Hur kommer JEPG att uppnå sitt angivna resultat?
Enkelt uttryckt kombinerar JEPG aktier med optioner för att hitta en balans mellan avkastning, kapitaltillväxt och risk.
JEPGs långa enda aktieportfölj har byggts upp med hjälp av JPMAMs branschledande expertis inom aktiva aktiestrategier som sitter i skärningspunkten mellan aktiv och passiv investeringsförvaltning och försöker förbättra indexavkastningen genom att utnyttja djupet och bredden av JPMAMs fundamentala egenutvecklade forskning.
Piera Elisa Grassi och Nicolas Farserotu, JEPGs aktieportföljförvaltare, har tillgång till insikter från mer än 90 forskningsanalytiker, som täcker cirka 2 500 värdepapper globalt. Portföljförvaltarna använder dessa insikter för att ta små överviktspositioner i namn de finner attraktiva och små undervikter i namn de finner mindre attraktiva, i förhållande till ett index, för att bygga en portfölj med högre kvalitet och lägre beta, som är väl diversifierad över regioner och sektorer.
En optionsstrategi tillämpas sedan på JEPG där portföljförvaltarna Hamilton Reiner, Judy Jansen och Matthew Bensen kommer att sälja indexoptioner – en kombination av S&P500 och MSCI EAFE – mot JEPG:s långvariga aktieportfölj och använda premierna för att generera intäkter.
JPMAMs team för strukturerade aktielösningar, med Hamilton Reiner i spetsen, hanterar för närvarande några av de största optionsstrategierna i världen, inklusive JPMAMs Equity Premium Income-strategi med hemvist i USA, med tillgångar under förvaltning på 30 miljarder USD den 30 november 2023.
Genom att sälja köpoptioner varje vecka försöker JEPG anpassa sig till förändrade marknadsförhållanden. Det betyder att när till exempel volatiliteten stiger, har JEPG potential att ge högre inkomster när investerare som mest behöver dämpningen mot fluktuerande priser.
Travis Spence, chef för ETF-distribution i EMEA, sa: "Investerare fortsätter att söka höga inkomstnivåer, men de vill också ha exponering mot aktiemarknader med mindre volatilitet. Vi har sett den snabba tillväxten av våra aktiestrategier för optioner under de senaste åren, och vi är glada över att kunna erbjuda en global premieinkomstversion av vår marknadsledande Equity Premium Income-strategi med hemvist i USA till UCITS ETF-marknaden."
Spence beskriver tre sätt på vilka JEPG kan hjälpa till att möta investerarnas behov:
Inkomstgenerering: JEPG erbjuder en konsekvent inkomstström från månatliga utbetalningar som kan komplettera eller ersätta befintliga utdelningsstrategier.
En konservativ aktielösning: JEPGs underliggande aktieportfölj erbjuder en aktieportfölj med lägre beta och lägre volatilitet. JEPGs tillvägagångssätt för överskrivning av samtal innebär att den kommer att avstå från en viss uppsida på aktiemarknaden eftersom den försöker fortsätta generera sju till nio procents inkomst. Om du har en negativ makrosyn men ändå vill ha viss aktieexponering erbjuder JPEG konservativ exponering.
En alternativ inkomstkälla till obligationer: JEPG erbjuder hög inkomst, jämförbar med högavkastande kreditstrategier, men gör det med aktiemarknadsrelaterade risker, inte durationsrisk.
JEPG, som idag är noterat på London Stock Exchange och Borsa Italiana, kommer att ha en Total Expense Ratio på 35 räntepunkter. ETFen kommer att noteras på Deutsche Börse Xetra den 7 december och SIX den 20 december. JEPG erbjuder investerare tillgång till strategins distributionsandelsklass; JEGA erbjuder investerare tillgång till strategins ackumulerande andelsklass.
Deutsche Börse välkomnar CASE Invest som ny ETF-emittent på Xetra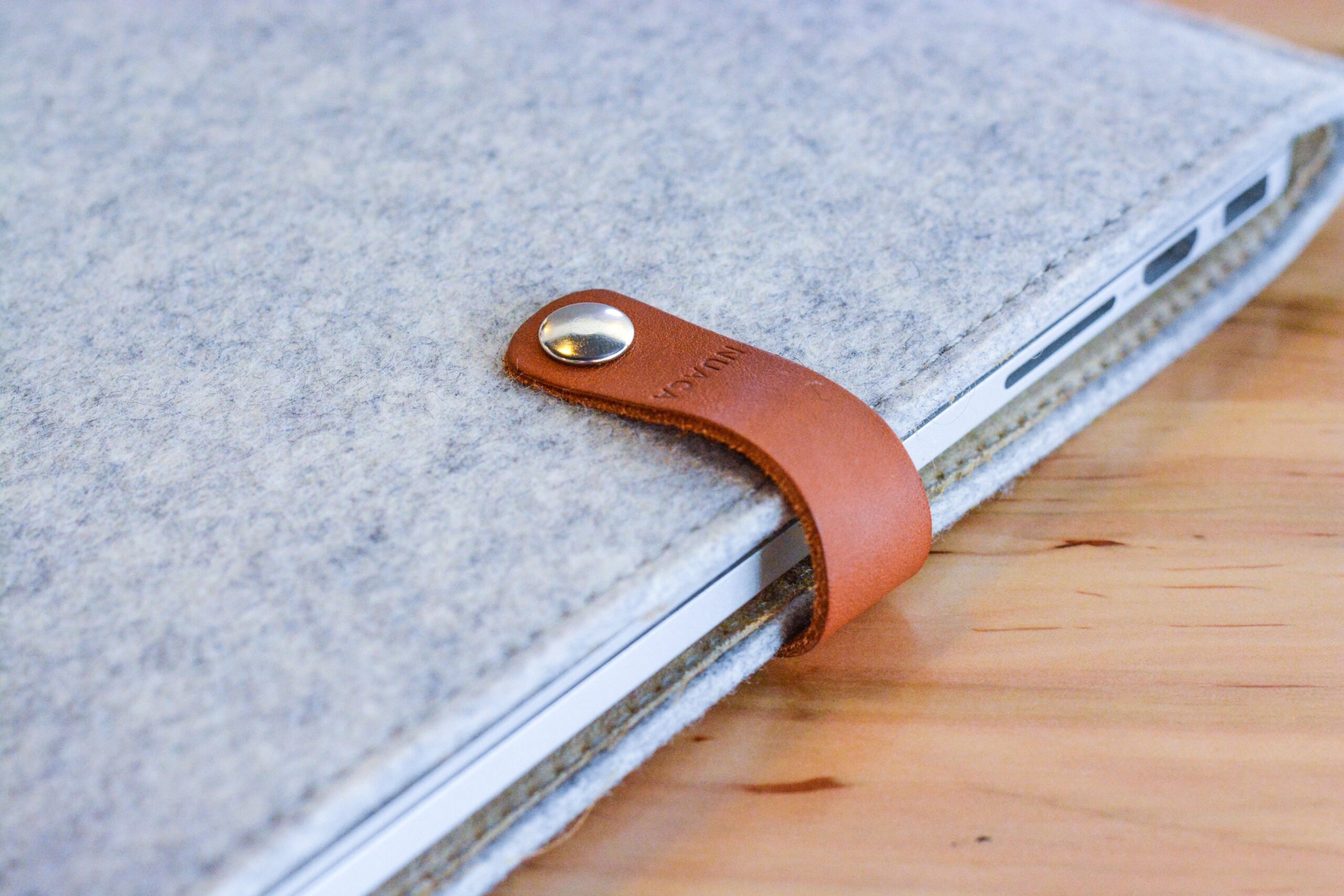 Sedan i fredags har den första aktiva börshandlade fonden utgiven av CASE Invest kunnat handlas på Xetra och handelsplatsen Börse Frankfurt.
CASE Invest – Sustainable Future UCITS ETF (CSE) driver en aktiv investeringsstrategi och investerar främst i stora och medelstora publika företag över hela världen. Fokus ligger på företag från Europa, Nordamerika och Asien. Vid val av värdepapper säkerställer fondförvaltningen efterlevnaden av FNs mål för hållbar utveckling. Portföljen är sammansatt uteslutande utifrån marknads- och företagsanalyser, utan referens till ett jämförelseindex. Därvid eftersträvar fondförvaltningen ett optimalt förhållande mellan risk och avkastning.
| | | | | |
| --- | --- | --- | --- | --- |
| Namn | Tillgångsklass | ISIN | TER | Utdelningspolicy |
| CASE Invest – Sustainable Future UCITS ETF | Active Equity ETF | LU2564007743 | 0.75 % | Ackumulerande |
Produktutbudet i Deutsche Börses XTF-segment omfattar för närvarande totalt 2 121 ETFer. Med detta urval och en genomsnittlig månatlig handelsvolym på cirka 16 miljarder euro är Xetra den ledande handelsplatsen för ETFer i Europa.