Amazon Partners with Ava Labs, SEC Investigates Genesis and Gemini over Earn, and More!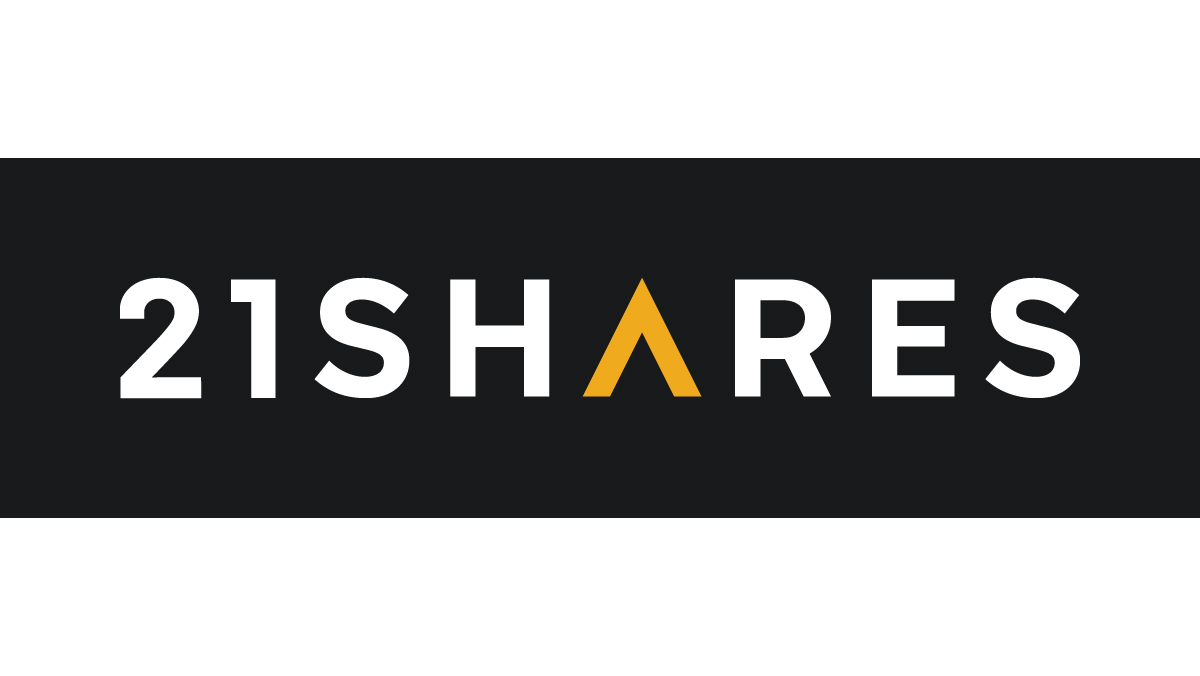 Positive signals continue in crypto's second all-positive week with the largest short squeeze in months. Bitcoin increased by 21% week-over-week and broke the 200-day moving average (SMA) threshold for the first time in 381 days. In the last bear market it took Bitcoin 386 days to trade above its 200-day SMA. Ethereum soared by 18% over the past week. Outliers of last week's rally were Solana, Optimism, and Curve. Solana, which has increased by a whopping 46%, seems to be still enjoying the hype created by the meme token called BONK. Optimism stood out within major scalability solutions, soaring by 41%, which can be attributed to a surge in transaction volume that could have been made on the back of announcing the Shanghai testnet to be slated to take place next month. Finally, in DeFi, Curve was the first runner-up with a weekly performance of 33%.
Figure 1: Weekly TVL and Price Performance of Major Crypto Categories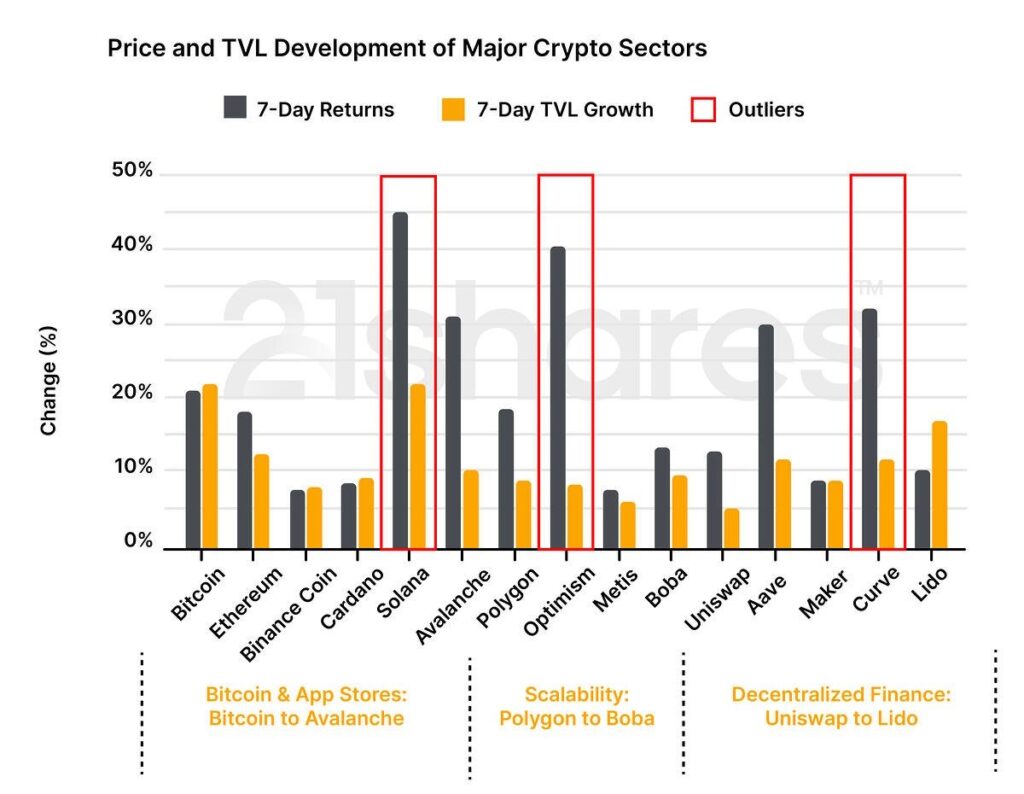 Source: 21shares, CoinGecko, DeFi Llama. Data as of January 16 (close price).
Key takeaways
• Bitcoin increased by 21% week-over-week and broke the 200-day moving average (SMA) threshold for the first time in 381 days.
• SEC launches investigations and lawsuits on Gemini and Genesis.
• Polygon proposes a network incremental improvement to address fee spikes and mitigate chain-reorganization.
• BONK, a "meme coin" creates hype on Solana-based NFT marketplace Magic Eden.
Spot and Derivatives Markets
Figure 2: Total Crypto Liquidations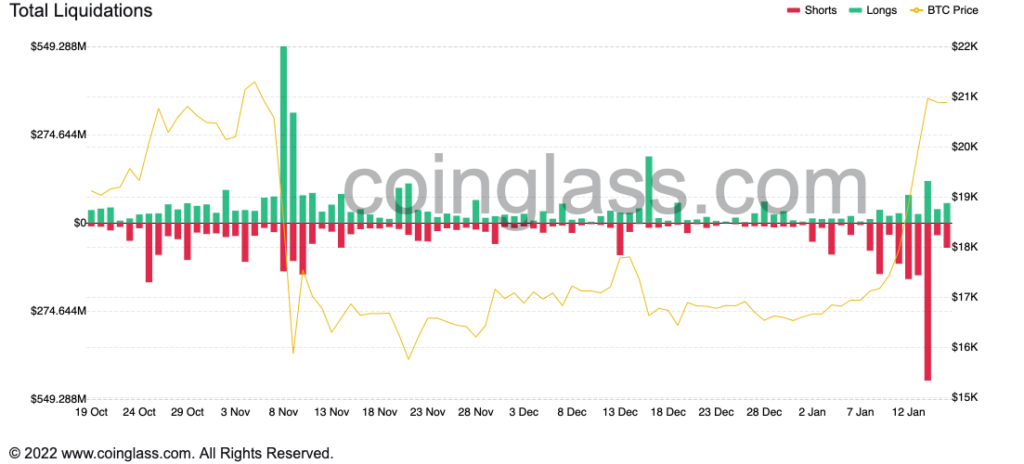 Source: Coinglass
Over the past week, we have seen the largest short squeeze in months of over $1 billion liquidated on Binance, OKX, and Bybit. This dynamic is an indication that there were more funds betting against Bitcoin and the recent positive rally disappointed their positions. The recent price action is simply a regression to the mean. We are back to levels where we were post the LUNA debacle and pre-FTX. In other words, as an industry we are better off without FTX and Alameda. However, it is important to note that this rally may not be long lasting as we may face mispriced headwinds. The silver lining is
On-chain Indicators
Figure 3: Ethereum's Network Value to Transactions Signal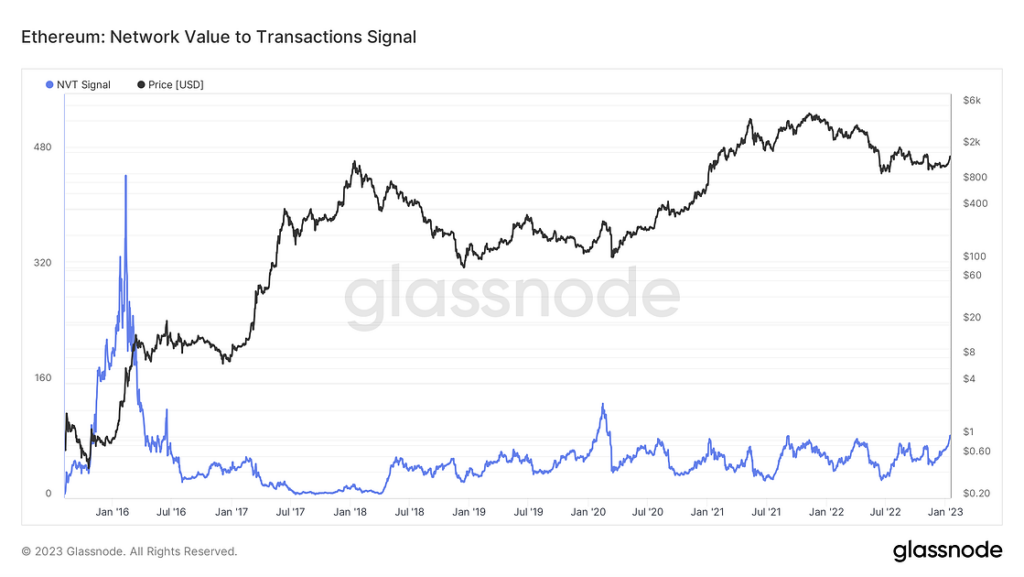 Source: Glassnode
The chart above measures the market sentiment of Ethereum, dividing its market cap by the 90-day moving average of daily transaction volume. NVTS signal closed at almost 87 on Monday, increasing by 14% week-over-week. This increase means that Ethereum's market cap is outpacing its transaction volume, which aligns with the price movements of scalability solutions.
Next Week's Calendar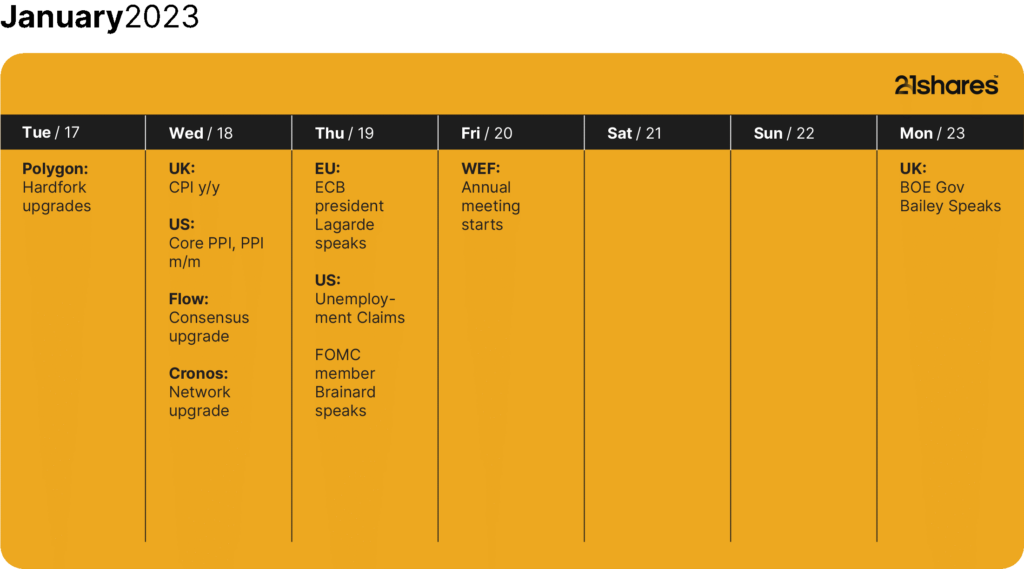 Source: Forex Factory, CoinMarketCal
Research Newsletter
Each week the 21Shares Research team will publish our data-driven insights into the crypto asset world through this newsletter. Please direct any comments, questions, and words of feedback to research@21shares.com
Disclaimer
The information provided does not constitute a prospectus or other offering material and does not contain or constitute an offer to sell or a solicitation of any offer to buy securities in any jurisdiction. Some of the information published herein may contain forward-looking statements. Readers are cautioned that any such forward-looking statements are not guarantees of future performance and involve risks and uncertainties and that actual results may differ materially from those in the forward-looking statements as a result of various factors. The information contained herein may not be considered as economic, legal, tax or other advice and users are cautioned to base investment decisions or other decisions solely on the content hereof.
IUME ETF investerar i amerikanska aktier med momentum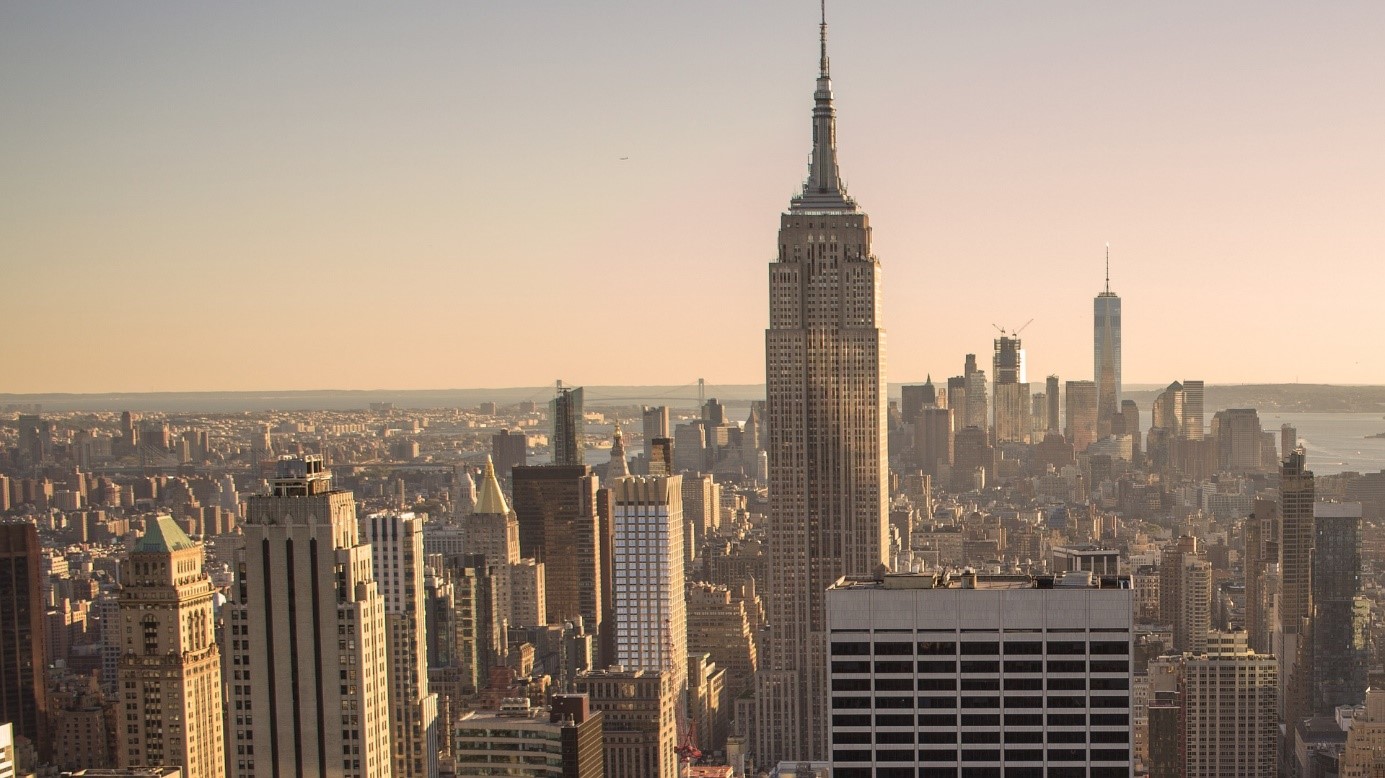 iShares MSCI USA Momentum Factor ESG UCITS ETF USD (Acc) (IUME ETF) investerar i aktier med fokus Momentum, USA. Utdelningarna i fonden återinvesteras (ackumulerar). MSCI USA Momentum ESG Reduced Carbon Target Select tillåter en bred investering med låga avgifter på ca. 105 aktier.
Den totala kostnadskvoten uppgår till 0,20 % p.a. Fonden replikerar det underliggande indexets utveckling genom att köpa alla indexbeståndsdelar (full replikering). iShares MSCI USA Momentum Factor ESG UCITS ETF USD (Acc) är en mycket stor ETF med tillgångar på 931 miljoner GBP under förvaltning. IUME ETF är äldre än 1 år och har sin hemvist i Irland.
Varför IUME?
Exponering mot en portfölj av amerikanska företag som uppvisar momentumfaktorn samt positiva miljö-, sociala och styrningsegenskaper (ESG).
Utesluter uttryckligen emittenter baserat på deras inblandning i följande affärsområden/aktiviteter (eller relaterade aktiviteter): kontroversiella vapen, kärnvapen, civila skjutvapen, tobak, oljesand och termiskt kol.
Designad för investerare som letar efter ett hållbart tillvägagångssätt för att komma åt momentumaktier.
Investeringsmål
Fonden strävar efter att ge investerare en avkastning, som består av kapitaltillväxt och inkomst, som återspeglar avkastningen från MSCI USA Momentum ESG Reduced Carbon Target Select Index.
Investeringsstrategi
MSCI USA Momentum ESG Reduced Carbon Target Select-index spårar amerikanska aktier som är valda enligt momentumfaktorstrategin och ESG-kriterier (miljö, social och bolagsstyrning). Moderindexet är MSCI USA-index.
Handla IUME ETF
iShares MSCI USA Momentum Factor ESG UCITS ETF USD (Acc) (IUME ETF) är en börshandlad fond (ETF) som handlas på Euronext Amsterdam.
Euronext Amsterdam är en marknad som få svenska banker och nätmäklare erbjuder access till, men DEGIRO gör det.
Börsnoteringar
| | | |
| --- | --- | --- |
| Börs | Valuta | Kortnamn |
| Euronext Amsterdam | USD | IUME |
| SIX Swiss Exchange | USD | IUME |
Största innehav
| | | | | | |
| --- | --- | --- | --- | --- | --- |
| Kortnamn | Namn | Sektor | Vikt (%) | ISIN | Valuta |
| MSFT | MICROSOFT CORP | Information Technology | 7.45 | US5949181045 | USD |
| AAPL | APPLE INC | Information Technology | 5.06 | US0378331005 | USD |
| PG | PROCTER & GAMBLE | Consumer Staples | 3.09 | US7427181091 | USD |
| LLY | ELI LILLY | Health Care | 3.09 | US5324571083 | USD |
| COST | COSTCO WHOLESALE CORP | Consumer Staples | 2.94 | US22160K1051 | USD |
| KO | COCA-COLA | Consumer Staples | 2.91 | US1912161007 | USD |
| PEP | PEPSICO INC | Consumer Staples | 2.79 | US7134481081 | USD |
| NVDA | NVIDIA CORP | Information Technology | 2.63 | US67066G1040 | USD |
| BMY | BRISTOL MYERS SQUIBB | Health Care | 2.57 | US1101221083 | USD |
| ADP | AUTOMATIC DATA PROCESSING INC | Information Technology | 2.34 | US0530151036 | USD |
Innehav kan komma att förändras
Investeringar i solenergi närmar sig samma nivåer som oljeinvesteringar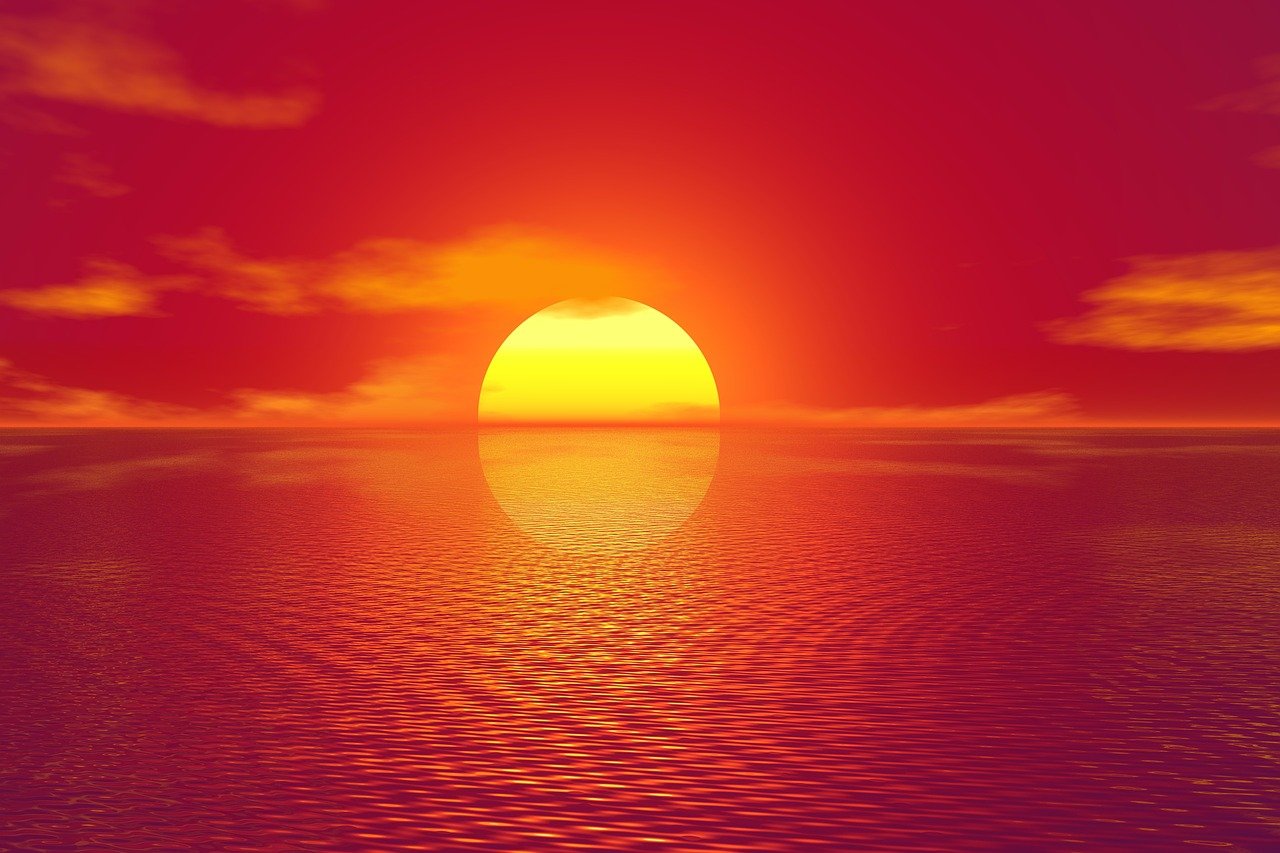 EQM Indexes säger att investeringar i solenergin stiger till rekordhöga nivåer av den globala energimixen och når oljeinvesteringar. Senior rådgivare för EQM Indexes Steve Derkash ansluter sig till Natalie Stoberman i Proactive-studion för att prata om gruppens månatliga solenergirapport och hur solenergiinvesteringar tenderar att gå om oljeinvesteringar 2023.
Solar Energy UCITS ETF "TANN" strävar efter att erbjuda ren exponering mot den snabbt växande globala solenergiindustrin, genom att följa EQM Global Solar Energy Index som är fokuserat på företag som får betydande intäkter från solenergirelaterad affärsverksamhet.
Handla TANN ETF
HANetf Solar Energy UCITS ETF (TANN ETF) är en europeisk börshandlad fond som handlas på bland annat London Stock Exchange och tyska Xetra.
Det betyder att det går att handla andelar i denna ETF genom de flesta svenska banker och Internetmäklare, till exempel DEGIRO, Nordnet och Avanza.
BOLD gör sin månatliga ombalansering

Vinter ByteTree BOLD (BOLD1) har slutfört sin månatliga ombalansering. De nya vikterna är 22,6 % för Bitcoin och 77,4 % för guld. Bitcoin ser en ökning med 0,6% medan guld minskade i enlighet med detta. 360-dagarsvolatiliteten för Bitcoin och guld nådde 47,8 % respektive 13,9 %.
Att göra smartare kryptoindex för ETF-emittenter
Vinter är en reglerad indexleverantör specialiserad på kryptotillgångar. Vi konstruerar, beräknar och underhåller index som spåras av finansiella produkter.
Utforska vårt indexerbjudande eller se våra kunders produkter för att se hur ett Vinter-index kan hjälpa fonder och kapitalförvaltare att skaffa fler tillgångar och konkurrera på produkter snarare än avgifter.