Special Report on the FTX Debacle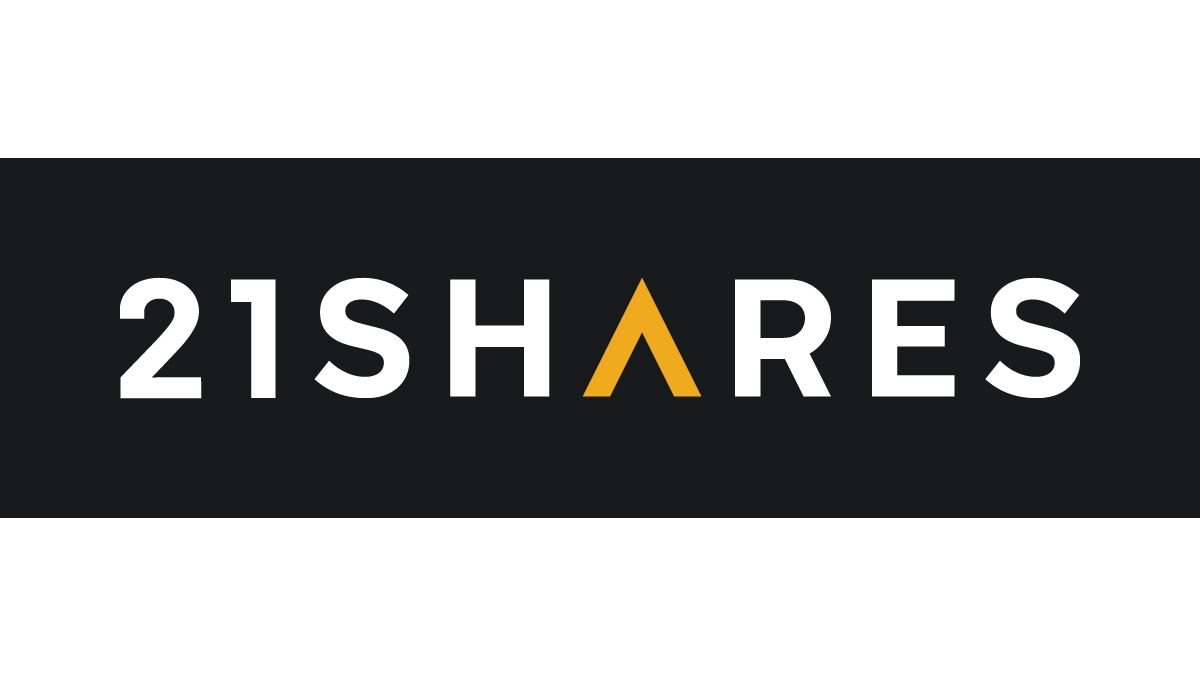 It was one of the most shocking weeks in crypto history. On November 2, CoinDesk leaked Alameda's balance sheet, showing that $5.2 billion of the trading firm's $14.6 billion of assets (36%) were held in FTT, a token issued by the now-bankrupt FTX crypto exchange.
In light of these revelations, Binance chose to sell a portion of FTT on its books, which spooked investors and prompted a bank run on FTX. By November 8, FTX had halted withdrawals, and the price of FTT had dropped more than 85% since the CoinDesk report came out. After failing to raise capital, on November 11, more than 130 entities tied to FTX.com, FTX US, and Alameda Research filed for bankruptcy, with the Alameda petition listing assets and liabilities of at least $10 billion each.
As of Monday's close, Bitcoin and Ethereum are down by 19.42% and 20.85% week-over-week, respectively. In addition, among the top cryptoassets within the major categories, the most hurt is Solana, which declined by 52.82% over the same period. In this report, we will walk you through the events of the FTX debacle and what to expect in the coming weeks and months.
Figure 1: Weekly TVL and Price Performance of Major Crypto Categories
Source: Messari (Close Price) and DeFi Llama, Data as of November 14, 2022
Key takeaways
• More than $1.5 billion in liquidations between November 6-11.
• Ether's net issuance since the Merge has turned negative.
• FTX US, FTX.com, and Alameda filed for bankruptcy with a multi-billion dollar hole in their balance sheets.
'
• Binance among a number of crypto exchanges to provide proof-of-reserves.
Spot and Derivatives Markets
Figure 2: Total liquidations (longs and shorts) over the past three months

Source: Coinglass, Data as of November 13, 2022
If we look at the derivatives market, between November 6 and 11, we saw more than $1.5 billion of liquidations (primarily longs) as BTC's price breached below $16,000 for the first time since November 2020. This event constituted the most significant long liquidations in recent months (see Figure 2), indicating that many investors were positioned to the upside amidst the FTX debacle.
On-chain Indicators
Figure 3: BTC percent supply in profit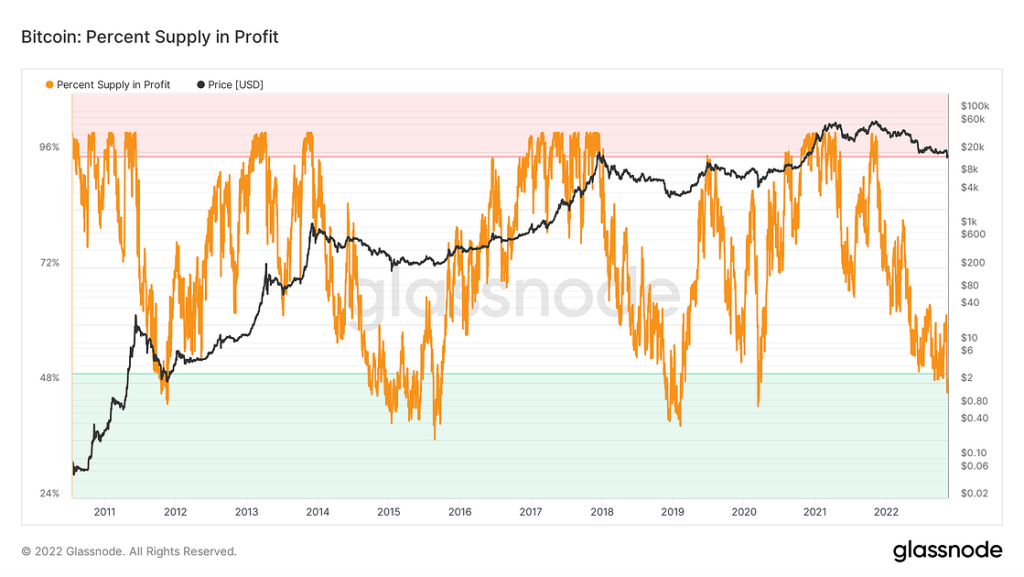 Source: Glassnode, Data as of November 13, 2022
Figure 3 highlights the percentage of the current BTC circulating supply in profit. This metric represents an oscillator that allows us to understand the current state of the market better. Historically, values above 95% have coincided with market tops, while values below 50% have preceded past cycles' bottoms. On November 9, the BTC percent supply in profit reached 45.93%, the lowest level since March 2020.
Next Week's Calendar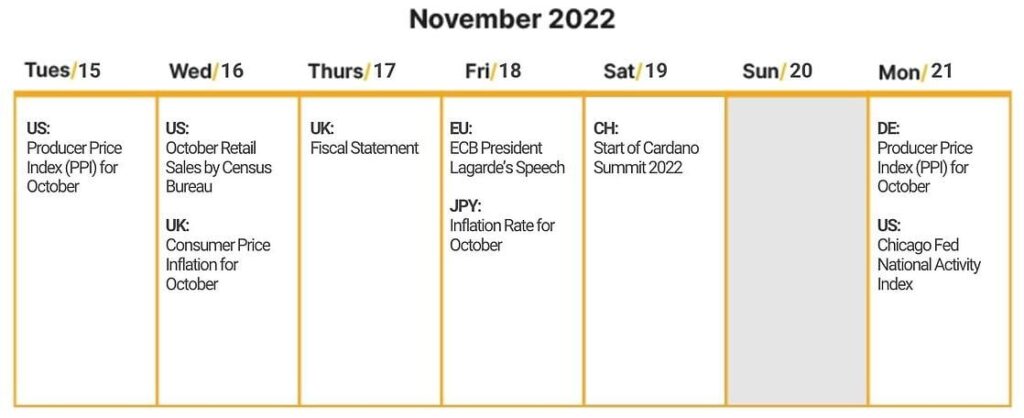 Research Newsletter
Each week the 21Shares Research team will publish our data-driven insights into the crypto asset world through this newsletter. Please direct any comments, questions, and words of feedback to research@21shares.com
Disclaimer
The information provided does not constitute a prospectus or other offering material and does not contain or constitute an offer to sell or a solicitation of any offer to buy securities in any jurisdiction. Some of the information published herein may contain forward-looking statements. Readers are cautioned that any such forward-looking statements are not guarantees of future performance and involve risks and uncertainties and that actual results may differ materially from those in the forward-looking statements as a result of various factors. The information contained herein may not be considered as economic, legal, tax or other advice and users are cautioned to base investment decisions or other decisions solely on the content hereof.
IGWD ETF en globalfond som valutasäkras i brittiska pund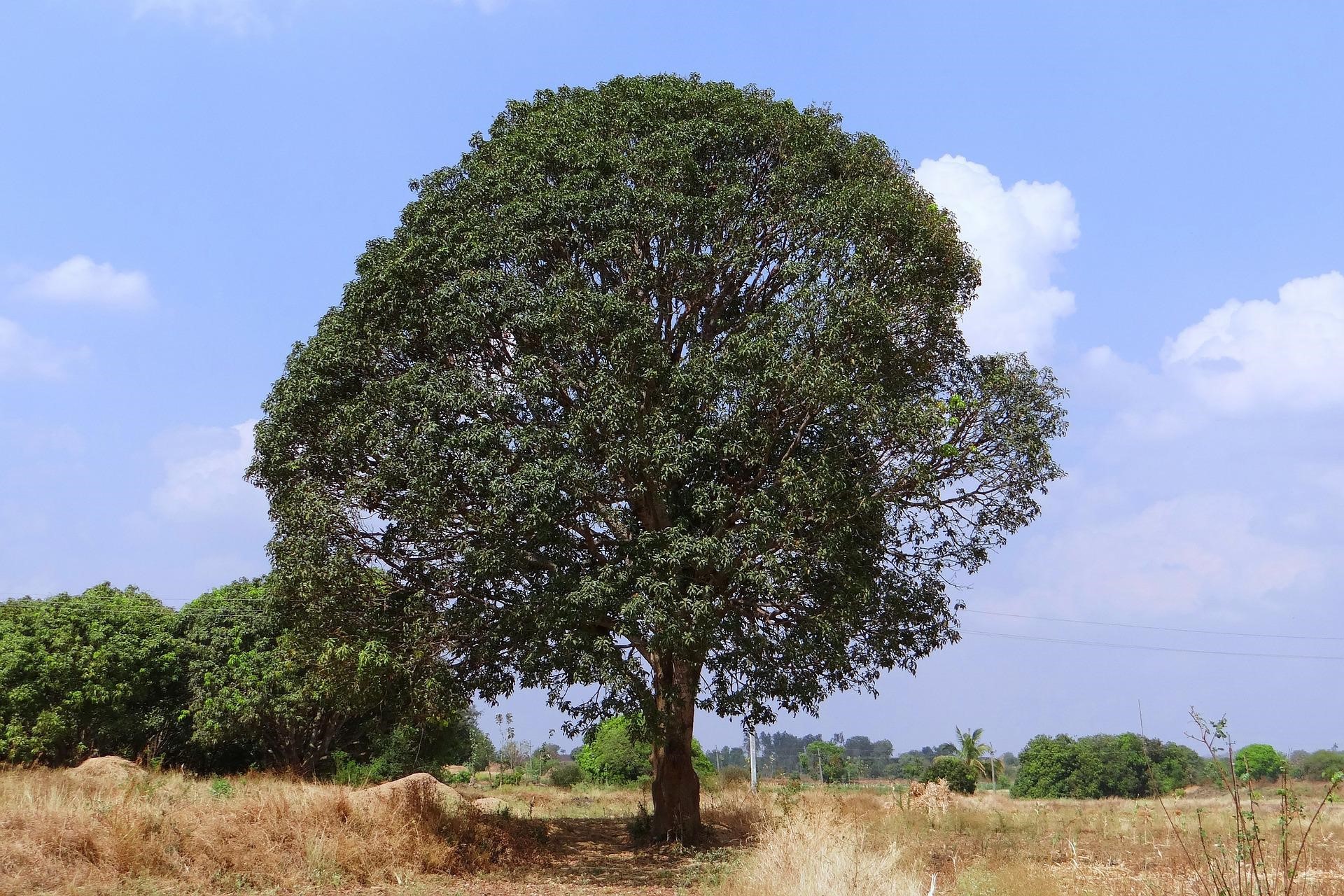 iShares MSCI World GBP Hedged UCITS ETF (Acc) (IGWD ETF) investerar i aktier med fokus på World. Utdelningarna i fonden återinvesteras (ackumuleras).
Den totala kostnadskvoten uppgår till 0,55 % p.a. Fonden replikerar resultatet för det underliggande indexet genom att köpa ett urval av de mest relevanta indexbeståndsdelarna (samplingsteknik). iShares MSCI World GBP Hedged UCITS ETF (Acc) har tillgångar på 205 miljoner GBP under förvaltning. IGWD ETF är äldre än 5 år och har sin hemvist i Irland.
Varför IGWD?
Diversifierad exponering mot utvecklade företag
Direktinvesteringar i ett brett spektrum av industriföretag
Internationell marknadsexponering och exponering utanför GBP säkras tillbaka till GBP månadsvis
Investeringsmål
Fonden strävar efter att spåra resultatet för ett index som består av företag som också säkrar varje valutaexponering i indexet tillbaka till GBP på månadsbasis.
Investeringsstrategi
MSCI World (GBP Hedged)-index spårar aktier från 23 utvecklade länder över hela världen. Valutasäkrad till brittiska pund (GBP).
Handla IGWD ETF
iShares MSCI World GBP Hedged UCITS ETF (Acc) (IGWD ETF) är en börshandlad fond (ETF) som handlas på London Stock Exchange.
London Stock Exchange är en marknad som få svenska banker och nätmäklare erbjuder access till, men DEGIRO gör det.
Börsnoteringar
| | | |
| --- | --- | --- |
| Börs | Valuta | Kortnamn |
| London Stock Exchange | GBX | IGWD |
| gettex | EUR | 2B73 |
Största innehav
| | | | | | |
| --- | --- | --- | --- | --- | --- |
| Kortnamn | Namn | Sektor | Vikt (%) | ISIN | Valuta |
| AAPL | APPLE INC | Information Technology | 4.58 | US0378331005 | USD |
| MSFT | MICROSOFT CORP | Information Technology | 3.73 | US5949181045 | USD |
| AMZN | AMAZON COM INC | Consumer Discretionary | 2.01 | US0231351067 | USD |
| GOOGL | ALPHABET INC CLASS A | Communication | 1.38 | US02079K3059 | USD |
| GOOG | ALPHABET INC CLASS C | Communication | 1.31 | US02079K1079 | USD |
| TSLA | TESLA INC | Consumer Discretionary | 1.25 | US88160R1014 | USD |
| UNH | UNITEDHEALTH GROUP INC | Health Care | 0.98 | US91324P1021 | USD |
| JNJ | JOHNSON & JOHNSON | Health Care | 0.95 | US4781601046 | USD |
| NVDA | NVIDIA CORP | Information Technology | 0.82 | US67066G1040 | USD |
| XOM | EXXON MOBIL CORP | Energy | 0.79 | US30231G1022 | USD |
Innehav kan komma att förändras
Förvaltare beskriver de senaste trenderna på AI-marknaden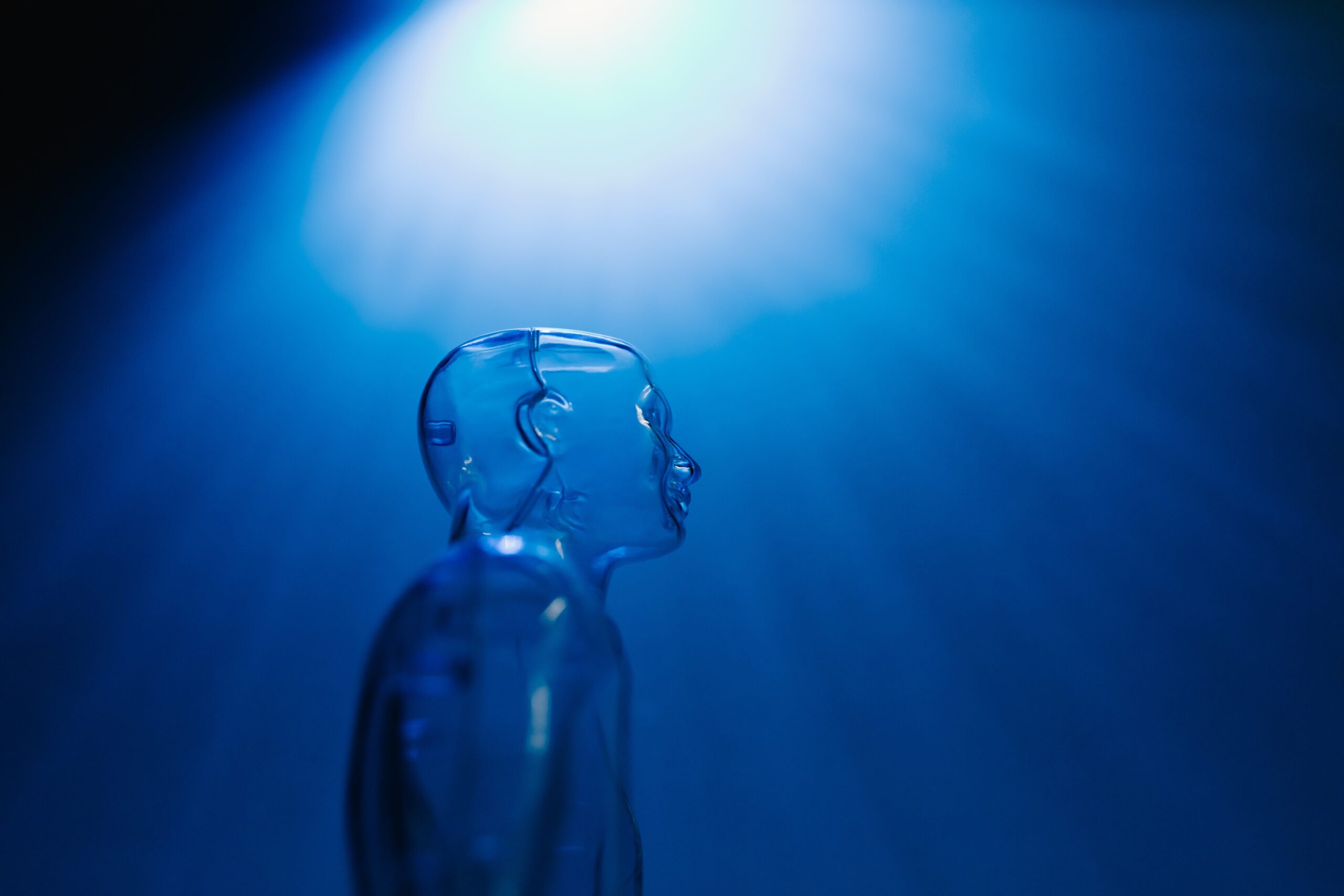 Anthony Ginsberg från HAN-GINS Cloud Technology ETF ansluter sig till Natalie Stoberman i Proactive-studion för att diskutera hur molnteknikindustrin har tagit ny fart, till stor del till den artificiella intelligensbranschens blomstring. Han pratar bland annat om de senaste trenderna på AI-marknaden.
HAN-GINS Cloud Technology Equal Weight UCITS ETF (5XYE) är en UCITS-kompatibel börshandlad fond med hemvist i Irland. Fonden följer Solactive Cloud Technology Equal Weight Index och strävar efter att ge likaviktad tillgång till företag med betydande exponering mot moln datorteknik. Detta kommer att omfatta företag från tre underteman, infrastructure as a service, platform as a service och software as a service.
Handla 5XYE ETF
HANetf HAN-GINS Cloud Technology Equal Weight UCITS ETF (5XYE ETF) är en europeisk börshandlad fond som handlas på bland annat London Stock Exchange och tyska Xetra.
Det betyder att det går att handla andelar i denna ETF genom de flesta svenska banker och Internetmäklare, till exempel DEGIRO, Nordnet och Avanza.
Priset på koppar är en ekonomisk indikator, och just nu faller det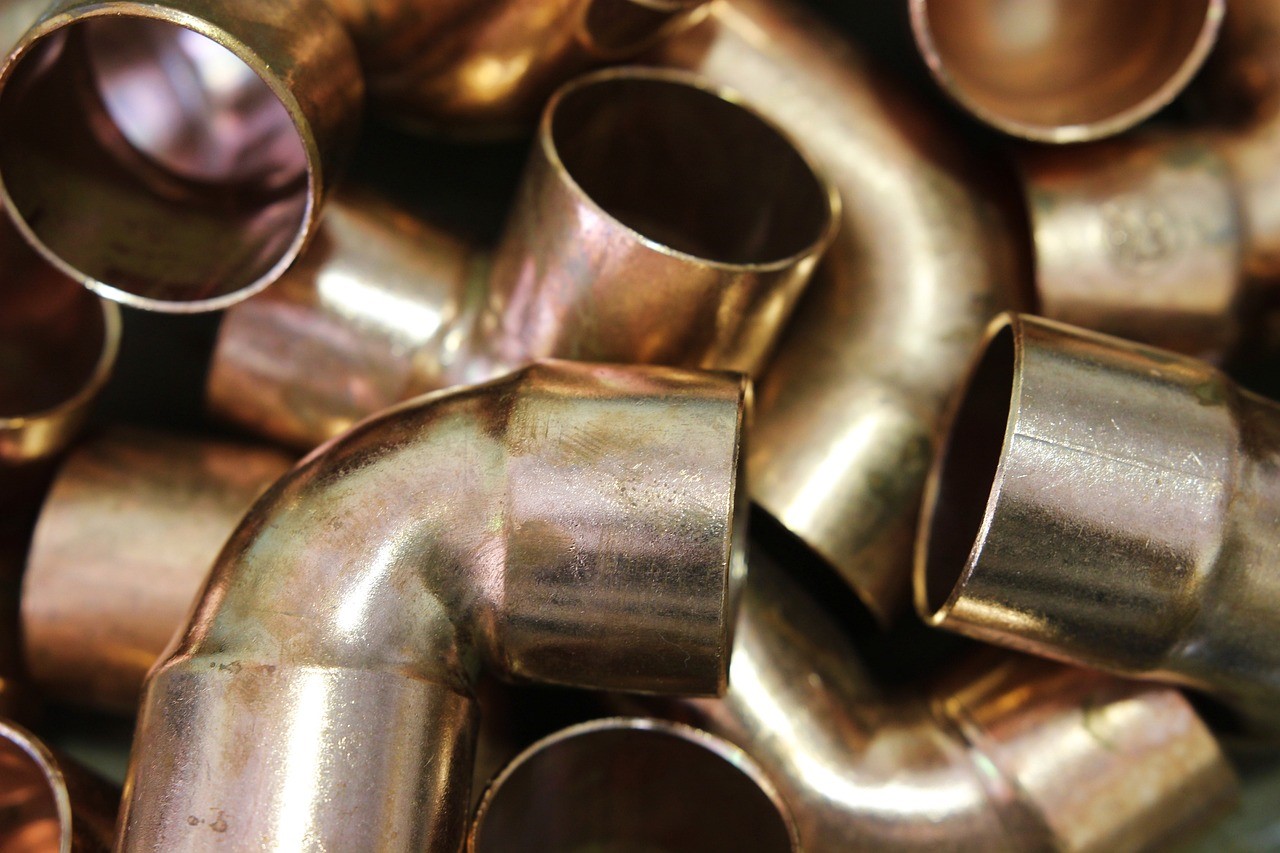 Råvaruhandlare tycker om att säga att när koppar hostar blir den globala ekonomin förkyld. De kallar metallen "Dr. Koppar" eftersom priset på koppar är ett ganska bra sätt att diagnostisera hur ekonomin mår. Och under de senaste sex veckorna eller så har kopparpriset sjunkit med mer än 10 procent – det ser ut som att ekonomin är på väg mot en avmattning.
Historien med koppar, enkelt uttryckt, är för mycket utbud och inte tillräckligt med efterfrågan. Kina, som använder halva världens utbud, är en stor del av den historien, eller har i alla fall varit för nu har Kina slutat bygga infrastruktur och dra ledningar.
Stigande räntor bidrar till en svagare efterfrågan runt om i världen. Handlare ser detta återspeglas i växande lager av koppar. Nu har det varit ett inflöde av koppar i 23 dagar i rad. Så lagren håller på att byggas upp.
Samtidigt, medan Kina bromsar in, kan Indien vara på väg uppåt. Infrastruktur kommer att bli ett investeringsområde för den indiska regeringen. Kanske skulle de vara katalysatorn för global ekonomisk förbättring. Det betyder att den långsiktiga prognosen för Dr. Copper kan se uppåt.