Emerging Markets Shake Off Brexit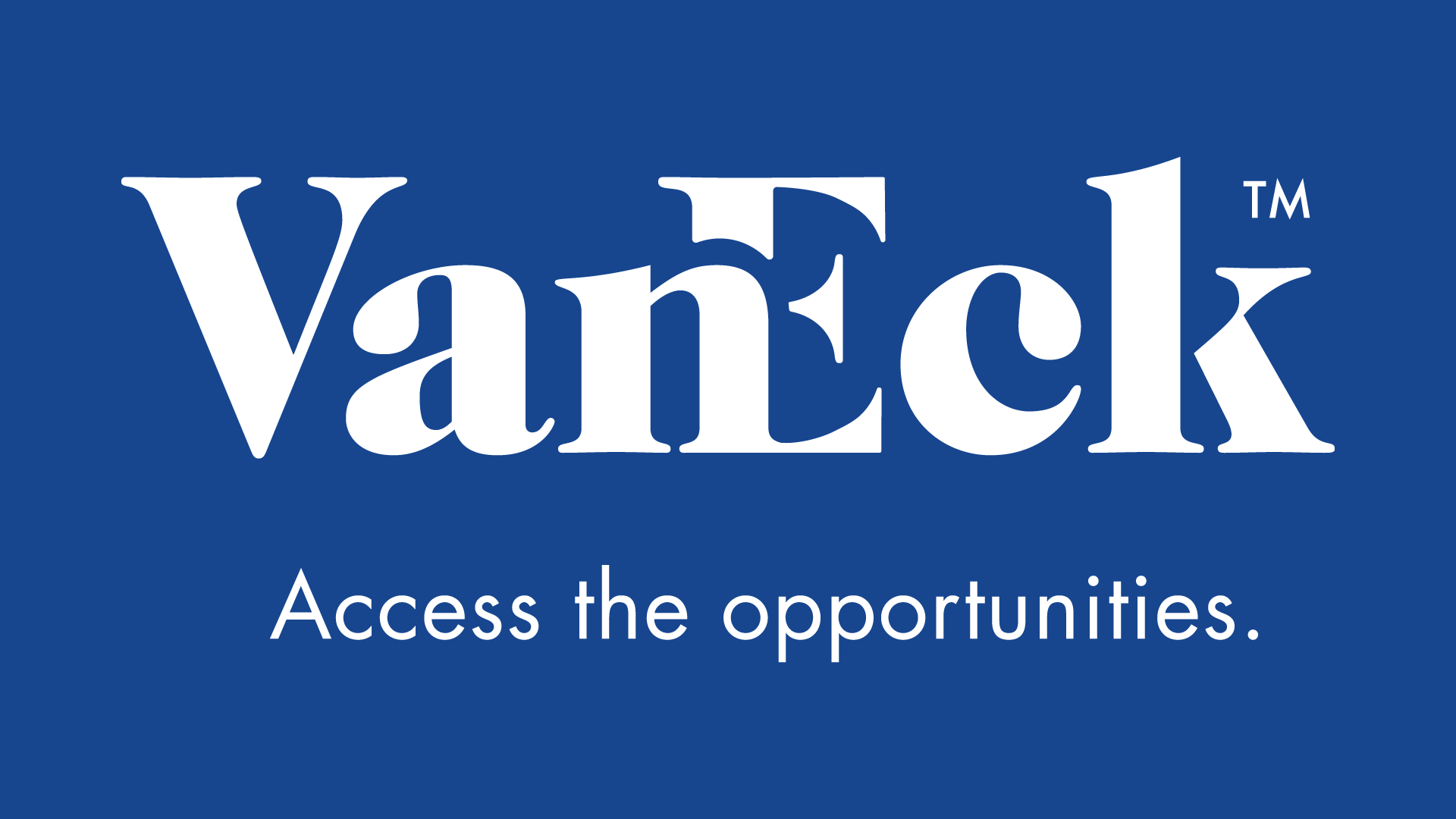 China, Brazil, and Hungary are Strong Performers. Emerging Markets Shake Off Brexit. Emerging markets continued to gather momentum and flows following the June Brexit vote and, in the third quarter, outperformed most global indices including the S&P 500® Index. Large-caps outpaced small-caps, again extending the performance gap for the year. Growth stocks staged a modest comeback over value stocks.
After a couple of quarters of weakness, China was among the best performing countries in the third quarter, accompanied by Brazil (a familiar outperformer this year) and Hungary. India also advanced. Turkey, on the other hand, declined substantially in 3Q as a result of the power grab attempt by Turkish president Recep Tayyip Erdogan following the unsuccessful coup. Technology stocks pushed higher during the quarter to become the third best performing sector for the year following energy and materials. Emerging markets utilities stocks were the worst performers.
3Q'16 Emerging Markets Equity Strategy Review and Positioning
Stock selection added alpha in 3Q, while asset allocation detracted from the strategy's performance. On a sector level, stock selection in the telecommunications and consumer sectors led the way while stock selection and under allocation to the information technology sector hurt relative performance. On a country level, stock selection in Mexico, Taiwan, and India contributed most to relative performance while stock selection in South Korea, China, and Jordan detracted from relative performance. The strategy's weighting in small-caps detracted from performance most during the third quarter, while selections in large- and mid-caps aided performance.
3Q Performance Contributors
Our top five contributor companies in 3Q included long-term portfolio position Chinese internet company Tencent Holdings1 and Chinese e-commerce company JD.com,2 both of which rose during the quarter on the back of good earnings results.
India's Yes Bank Ltd.,3 a high-quality, private sector bank benefited from strong loan and deposit growth, outpaced its peers, while at the same time maintaining a steady non-performing loans level. CP All,4 which operates close to 9,000 corporate, franchise, and sub-area license stores around Thailand reported strong second quarter results, resulting in earnings estimate upgrades.
Finally, Taiwan Semiconductor,5 the undisputed global leader in integrated circuit (IC) manufacturing, benefited from robust sales growth, and a strong 2017 demand outlook.
3Q Performance Detractors
The strategy's bottom-five performing companies in 3Q included Hikma,6 a London-listed pharmaceutical company with a mix of branded and non-branded generics, and in-licensed drugs. Hikma had a difficult quarter in stock performance terms, reversing a strong second quarter. The proximate cause was a downgrade to company guidance, specifically related to delayed product approvals, which lead most analysts to downgrade earnings for this year, and conservatively, also for 2017.
Robinson Retail,7 a Philippines-based retailer with a variety of retail formats, also reversed relatively strong second quarter performance. In part this was due to a diminished enthusiasm for Philippines stocks generally, following the election of its new president. Although operations for the company are robust, there has been some frustration at the pace of deployment of capital, and concern about strong competition, particularly in Metro Manila.
Techtronic,8 a China-based producer of power tools that are sold mainly in the U.S. and Western Europe, declined due to weaker-than-expected quarterly revenue growth, and higher-than-expected promotional costs on new products, which depressed margins.
Credicorp,9 the leading bank in Peru, pared back gains from earlier in the year after it reported weaker-than-expected loan growth in the second quarter driven by economic uncertainty caused by Peru's presidential election. Hence, loan growth for the full year is now expected to be lower than the market originally expected.
Eva Precision10 rounds out the performance detractors, and the strategy no longer holds this position. Hopeful signs of better plastic molding orders did not actually translate into orders, leading to worse-than-expected revenue and poor gross margins.
Emerging Markets Challenged by Brexit and "Populist Politics"
Global markets have seen some significant challenges, including record low and negative bond yields and concern about the limits of quantitative easing. Markets have been challenged by Brexit, and concerns about the rise of "populist politics" – to name a few issues. Emerging markets specifically have seen some challenges, including political change in Brazil and an attempted coup in Turkey. Notwithstanding these risks, the summer was actually a period of restrained market volatility, which surprised many market participants.
We Believe that China Should Remain Stable
Many factors combined to create the stronger relative performance from emerging markets during the quarter, and so far this year, compared to global indices. First, the rapid appreciation of the U.S. dollar appears to have faded as market expectation of a U.S. Federal Reserve ("Fed") rate hike has been pushed back until the end of the year and possibly next year. Second, despite the febrile headline grabbing comments of market pundits, China has not had any kind of "Minsky moment" (a collapse in asset prices following the exhaustion of credit expansion), whether related to capital outflows or leverage. Although we certainly concede that there are some significant imbalances in China's economy, we believe that the extra "stabilizers" available to authorities will be used to attempt to achieve a reasonably stable outcome over the medium term. Third, the supply and demand equation for commodities looks more balanced. Fourth, earnings are likely to be much less disappointing this year, partly because expectations have been reset to lower levels, and partly because corporates are gradually acclimatizing to a slower growth world and generating more efficiencies, rather than focusing predominantly on top-line growth.
Reform efforts have been uneven in emerging markets, but we are encouraged by the long-term impact of the passage of the GST (goods and services tax) in India. In China, some reform efforts are often opaque and sometimes appear to represent "two steps forward then one back". The outcome of tax amnesties in India and Indonesia appears to have been better than expected, and, finally, infrastructure projects seem to be developing greater impetus in a number of countries, for example, the Philippines.
Emerging Markets Have Shown Considerable Relative Strength in 2016
We remain constructive on the continuing outperformance of emerging markets in a global context. After an extended period in the wilderness, emerging markets assets have shown considerable relative strength so far this year. We feel that there is reasonable evidence for that outperformance to continue for the asset class as a whole. Broadly speaking, a stable U.S. dollar, better commodities' prices, a more resilient earnings profile, and light positioning in the asset class ought to combine to increase the relative attractiveness of emerging markets.
One facet of the uptick in interest is that substantially all inflows into the asset class this year have come through passive fund offerings. While appreciating the convenience that ETFs offer, we caution that allocation of capital through market capitalization can be particularly pernicious in emerging markets.
We make this comment because, given the economic history of many emerging markets economies, there are many very large scale state-owned companies in the emerging markets universe. The prominence of these companies we feel comes less from superior competence than from historically state-sponsored systemic advantage which is unlikely to be sustained in the long run. In addition, we believe many of these large companies are essentially driven by global cyclical factors such as energy and materials. We will continue to implement our philosophy of structural growth at a reasonable price. We are not style agnostic, drifting into whatever appears to be working at any given time. We are style specific and we continue to find that there are many areas of superior, sustained growth that are essentially non-cyclical in nature and will likely provide reliable opportunities for well-managed companies to exploit.
While there may be some countries where economic growth has stabilized or even picked up, the evidence for a sustained, strong improvement in global GDP appears limited at best. In a growth-challenged world, our philosophy of focusing on investment opportunities where strong, innovative management teams are able to capitalize on dynamic change and extract real value, ought to be rewarded over the medium term, despite the vagaries of commodity pricing and ETF flows.
Valuations for emerging markets equities and currencies are generally constructive, but not compellingly cheap. Expectations for earnings are much more realistic, and positioning in the asset class is cautious. Delayed expectations of further Fed tightening have also been positive for the asset class. Finally, it is perhaps hard to construct a case for alternative geographies and asset classes; arguably, the U.S. equity market looks overvalued, Japan is struggling with a strong currency, and Europe faces significant questions and uncertainties surrounding its political and economic future.
Consequently, we approach the remainder of this year, and the following years, with cautious optimism for the asset class. Much more importantly, we remain unabashedly enthusiastic about the companies that we actually own in emerging markets. As most investors know, we have a high active share and a healthy skepticism that the large emerging markets companies necessarily represent some of the best investable dynamics in emerging markets.
Post Disclosure
1 Tencent Holdings represented 3.5% of the Fund's net assets as of 9/30/16.
2 JD.com represented 2.8% of the Fund's net assets as of 9/30/16.
3 Yes Bank Ltd. represented 3.0% of the Fund's net assets as of 9/30/16.
4 CP All represented 2.2% of the Fund's net assets as of 9/30/16.
5 Taiwan Semiconductor represented 2.8% of the Fund's net assets as of 9/30/16.
6 Hikma represented 0.7% of the Fund's net assets as of 9/30/16.
7 Robinson Retail represented 1.5% of the Fund's net assets as of 9/30/16.
8 Techtronic represented 1.4% of the Fund's net assets as of 9/30/16.
9 Credicorp represented 2.2% of the Fund's net assets as of 9/30/16.
10 Eva Precision represented 0.0% of the Fund's net assets as of 9/30/16.
The S&P 500® Index (S&P 500) consists of 500 widely held common stocks covering industrial, utility, financial, and transportation sectors. This Index is unmanaged and does include the reinvestment of all dividends, but does not reflect the payment of transaction costs, advisory fees or expenses that are associated with an investment in the strategy. An index's performance is not illustrative of the strategy's performance. Indices are not securities in which investments can be made.
AUTHORED BY
David Semple
Portfolio Manager for the Emerging Markets Equity strategy
Oversees the Emerging Markets Equity team; responsible for company research, stock selection, and portfolio construction
Investment Management Team member since 1998
Prior to joining VanEck, served on the team sub-advising VanEck's emerging markets VIP insurance fund at Peregrine Asset Management (Hong Kong)
Previously held regional strategy and regional sales positions at Peregrine Brokerage (Hong Kong)
Formerly a portfolio manager specializing in Asian equity markets at Murray Johnstone (Glasgow)
Member of the Association of Investment Management and Research (AIMR); member of the CFA Institute
Media appearances include CNBC, Bloomberg, and NPR; quoted in Financial Times, The Wall Street Journal, and Barron's, among others
Bachelor of Law with Honors, University of Edinburgh, Scotland
Cryptoassets of the Month: May 2023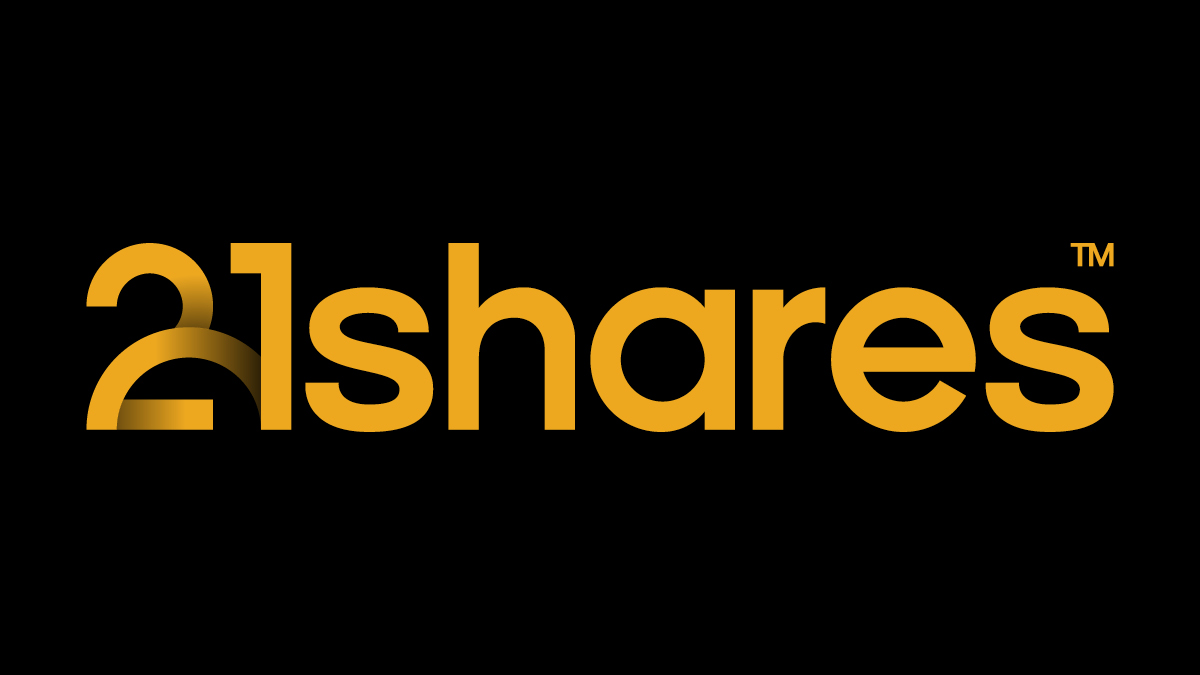 Every month, our research team will present the cryptoassets of the month that increased or dropped in value by more than 15%. With a data-driven approach, we highlight the most important developments and events causing price movements.
Figure 1 – 30-Day Performance: Cryptoassets of the Month vs. Traditional Asset Classes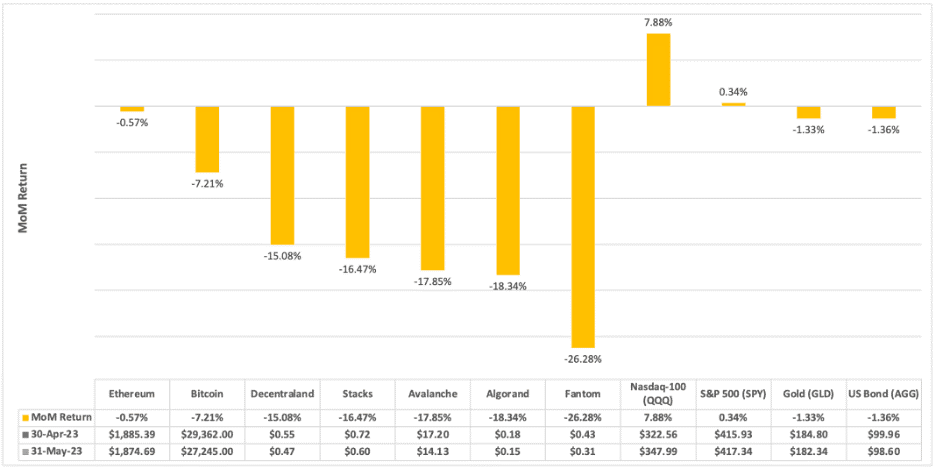 Data Source: 21Shares, CoinGecko, and Yahoo Finance, from 30-Apr-2023 to 31-May-2023 (Close Price)
Ethereum (ETH)

Ethereum traded down 0.57% over the past month. On May 15, Lido V2 went live, enabling users to withdraw their stETH (staked Ether). As of May 31, Lido has processed over 460k stETH withdrawals without voluntarily exiting a single validator. The protocol achieved this by implementing a buffer that accumulates ETH via daily deposits, partial withdrawals, and rewards. On the scaling front, Aztec revealed its "hybrid zk-rollup," which will enable private smart contract execution, allowing users to protect their data and on-chain activity with programmable anonymity. Finally, Ethereum's beacon chain suffered a technical issue that caused the network to stop finalizing blocks briefly.
Bitcoin (BTC)

Bitcoin traded down 7.21% over the past month. On May 17, Tether announced it would use 15% of its monthly net operating profits (i.e., the realized gains from T-bills and similar investments) to buy Bitcoin. The move aims to diversify Tether's reserve surplus. In addition, it could have a considerable effect on BTC's structural supply and demand dynamics, as it can offset a significant portion of the selling pressure we can expect from the 41k BTC that the U.S. government intends to sell this year. On another front, transaction fees on the Bitcoin network rose five-fold from $23.5 million in April to $124 million in May, primarily driven by Ordinals and BRC-20 tokens.
Decentraland (MANA)

Decentraland (MANA) traded down 15.08% over the past month as activity in the decentralized virtual world waned significantly. About 2,740 unique wallet addresses interacted with Decentraland throughout May, down ~26% from April. In other news, on May 18, Decentraland DAO introduced "Decentraland Studios," a platform to connect creators who want to build experiences on the platform but lack the technical skills to do it. This move is part of a broader trend in crypto attempting to lower the barrier of entry for new developers and creators.
Stacks (STX)

Stack's native token STX traded down 16.47% over the past month. On May 23, ALEX – the most prominent decentralized exchange (DEX) on the Stacks network – introduced permissionless listings for BRC-20 tokens. Despite the combined market cap of BRC-20 tokens reaching close to $500 million, they mainly consist of "meme coins" because Bitcoin does not natively support smart contracts, nor is it designed for fast performance. Thus, Bitcoin needs Layer 2s like Stacks to be usable at scale and open the segway for new use cases. Regarding ecosystem traction, the Stacks networks reached 65,000 deployed smart contracts on May 25.
Avalanche (AVAX)

Avalanche's native token AVAX traded down 17.85% over the past month despite exciting ecosystem developments. On May 24, Ava Labs announced AvaCloud, a launchpad that allows businesses to deploy custom, fully managed blockchains using an intuitive no-code portal. In addition, the AvaCloud product suite includes managed validators with automated installation for enhanced security, comprehensive data tools, and chain interoperability between all blockchains on the Avalanche network. If successful, the release could mark a paradigm shift in enterprise adoption by removing the complexity of building a public or private blockchain.
Algorand (ALGO)

Algorand's native token ALGO traded down 18.34% over the past month, underperforming the broader market. The Algorand Foundation recently released AlgoKit, an application that handles the developer environment setup, project generation, and deployment. AlgoKit aims to lower the barrier of entry for developers entering the ecosystem. In this regard, attracting new talent is an area Algorand has struggled with – the blockchain had only 38 full-time developers as of April 2023, according to Electric Capital. The network's inability to attract new talent may be worrisome as developer engagement is an early and leading indicator of value creation.
Fantom (FTM)

Fantom's native token FTM traded down 26.28% over the past month. On May 8, the Fantom Hackathon Q2 2023 opened for submissions with a prize pool of over $300k for innovative dApps built on the blockchain. On May 17, the Fantom Foundation released Fantom Academy, a series of lessons for developers, including Solidity basics, token standards, and more. Finally, regarding ecosystem traction, Fantom became available on The Graph, allowing developers to leverage subgraphs to load data on the Fantom blockchain securely and reliably into their dApps.
Strategies of the Month: March 2023
Every month, our research team will also present the best-performing strategies of the month in our product suite. With a data-driven approach, we highlight the most important developments and events causing price movements.
Figure 2: 30-Day Performance: Strategies of the Month vs. Traditional Asset Classes Data
Source: 21Shares Index Management Console and Yahoo Finance, from 28-Apr-2023 to 31-May-2023 (Close Price)
SBTC

The 21Shares Short Bitcoin ETP (SBTC) rose 5.72% over the past month. SBTC seeks to provide a -1x return to the performance of Bitcoin for a single day. Despite its strong fundamentals, BTC's implied annual volatility has consistently been above 70% and has experienced drawdowns from its all-time high of more than 80%. By comparison, the annual volatility of the S&P 500 sits around 20%. As a result, sophisticated investors with stringent risk-management practices may benefit from tactical short-term inverse exposure to BTC.
Research Newsletter
Each week the 21Shares Research team will publish our data-driven insights into the crypto asset world through this newsletter. Please direct any comments, questions, and words of feedback to research@21shares.com
Disclaimer
The information provided does not constitute a prospectus or other offering material and does not contain or constitute an offer to sell or a solicitation of any offer to buy securities in any jurisdiction. Some of the information published herein may contain forward-looking statements. Readers are cautioned that any such forward-looking statements are not guarantees of future performance and involve risks and uncertainties and that actual results may differ materially from those in the forward-looking statements as a result of various factors. The information contained herein may not be considered as economic, legal, tax or other advice and users are cautioned to base investment decisions or other decisions solely on the content hereof.
Ett fantastiskt kvartal för midstream sektorn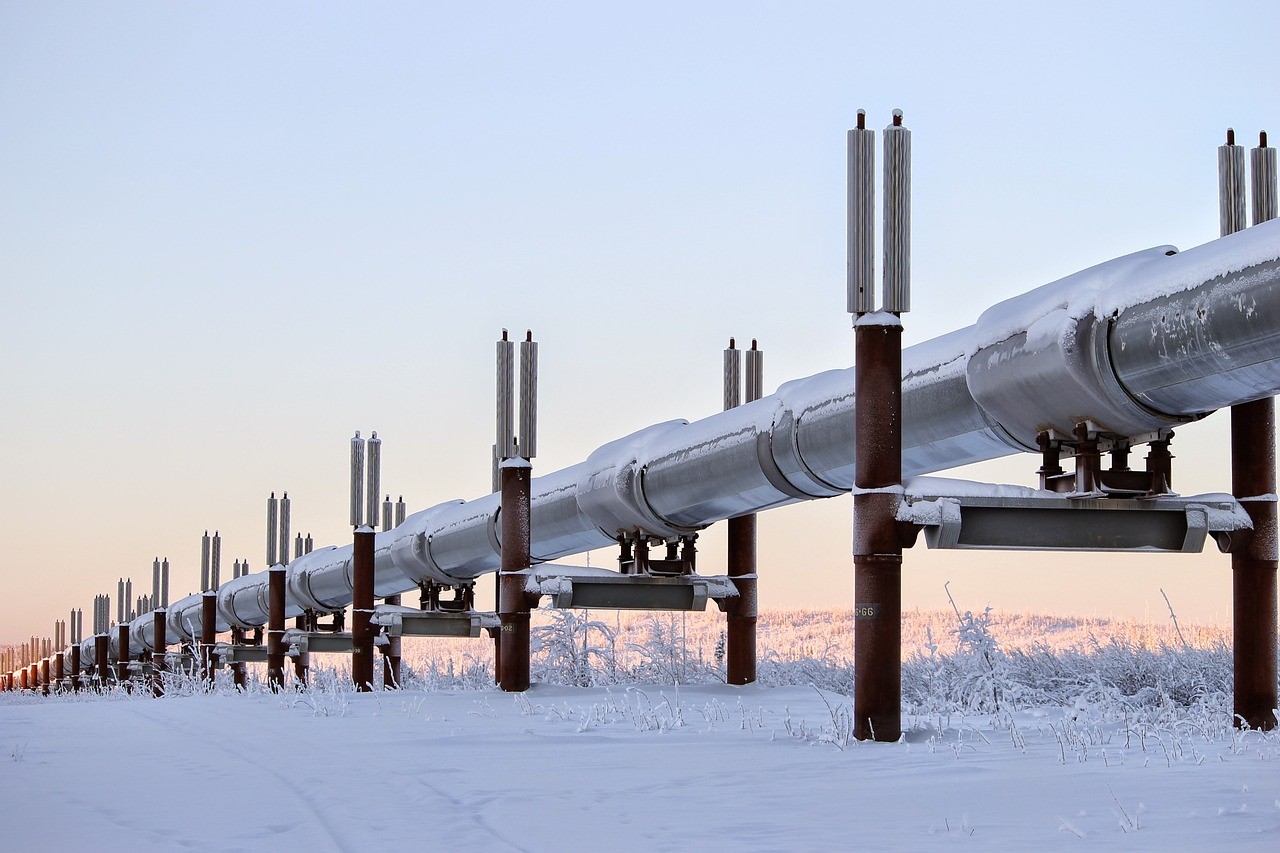 VettaFis energiforskningschef Stacey Morris talar med Thomas Warner från Proactive om den senaste utvecklingen inom midstream-sektorn och i Alerian Midstream Energy Dividend UCITS ETF (JMLP). Han säger att det varit ett fantastiskt kvartal för midstream sektorn.
Morris lyfter fram en stark resultatsäsong, med energiinfrastrukturföretag som överträffar förväntningarna och höjer vägledningen. Midstream-bolags stabila kassaflöden och solida utförande bidrog till deras motståndskraft och positiva utdelningstrender, vilket väckte intresse från allmänna investerare.
Hon pratar också om det senaste meddelandet om oljeproduktionsnedskärningar från Opec+, som hon tror kanske inte har en omedelbar inverkan på midstream, men som i slutändan kan visa sig gynnsam för sektorn.
Handla JMLP ETF
HANetf Alerian Midstream Energy Dividend UCITS ETF (JMLP ETF) är en europeisk börshandlad fond som handlas på bland annat London Stock Exchange och tyska Xetra.
Det betyder att det går att handla andelar i denna ETF genom de flesta svenska banker och Internetmäklare, till exempel DEGIRO, Nordnet och Avanza.
Senatens godkända kärnenergiproposition ger bränsle i uranindustrin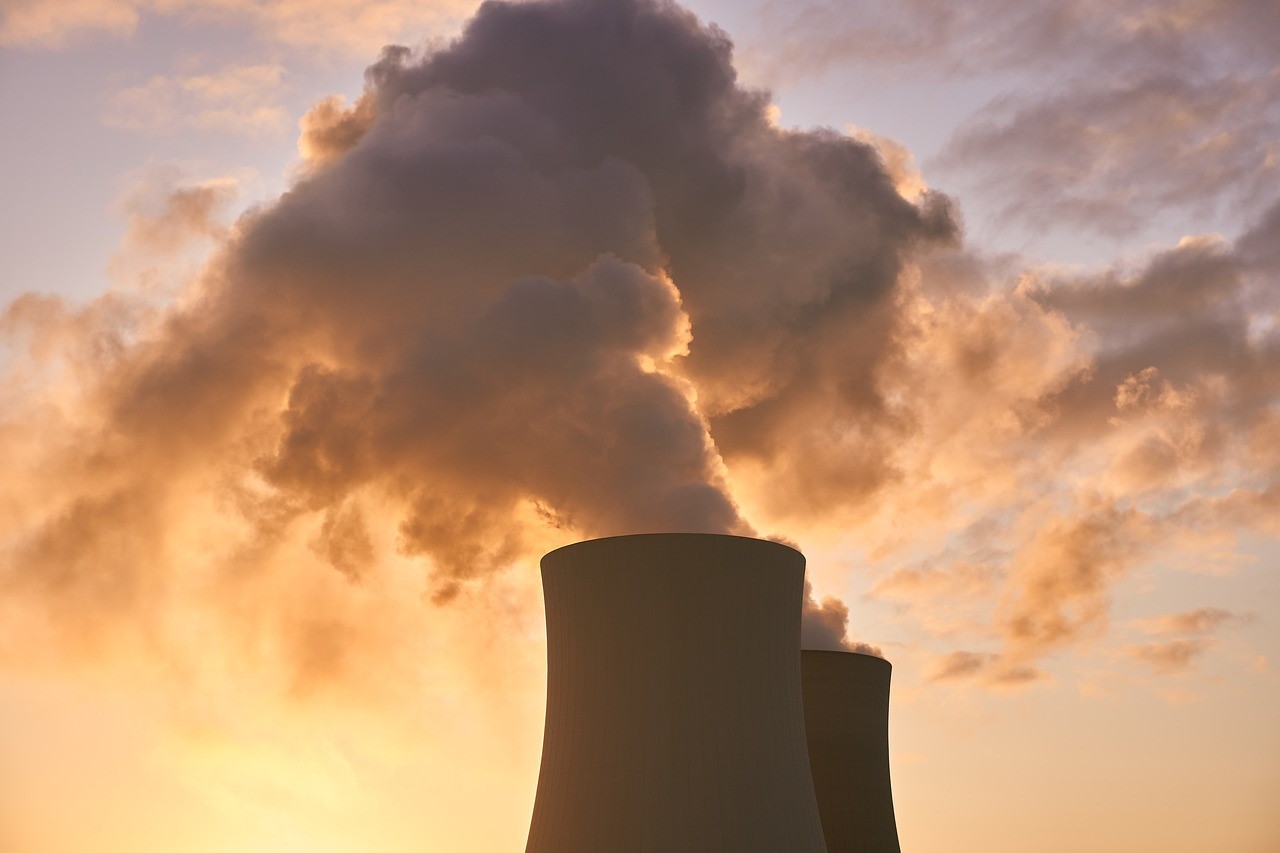 Genomgången av en kärnenergiproposition orsakade en uppgång i aktiekurserna för företag inom uranindustrin. Cameco Corporation, det största företaget inom uranindustrin, ökade med 14 procent under de senaste tre handelssessionerna.
Som svar på antagandet av kärnkraftslagstiftningen har aktiekurserna för uranprospekterings-, utvinnings- och bearbetningsföretag stigit kraftigt.
Global X Uranium ETF (URA), en amerikansk ETF, har även skjutit i höjden med 10 procent under de senaste tre handelssessionerna, eftersom den amerikanska regeringen har för avsikt att öka investeringarna i branschen under de kommande åren.
Vad hände: Den 1 juni antog Senatens kommitté för miljö och offentliga arbeten (EPW) den bipartisan ADVANCE Act, en kärnenergiproposition avsedd att positionera USA som en global ledare inom kärnteknik och energi.
Lagstiftningen, som infördes av Senator Shelley Moore Capito (R-WV), ordförande Tom Carper (D-DE), Senator Sheldon Whitehouse (D-RI), syftar till att uppmuntra utveckling och användning av ny kärnteknik.
Varför det är viktigt: ADVANCE Act har potential att främja marknadstillväxt och prestanda inom kärnenergisektorn, eftersom den ger Nuclear Regulatory Commission (NRC) de verktyg och resurser som krävs för att underlätta en säker och konkurrenskraftig utveckling av kärnteknik i Förenta staterna.
Det kommer att minska regleringskostnaderna, stimulera nästa generations reaktorer och effektivisera tillståndsförfarandet för kärnkraftsanläggningar på brunfältsanläggningar.
Capito konstaterade, "Från både nationell säkerhet och energioberoende synvinkel har USA allt att vinna genom att bli världsledande inom kärnenergi, och idag tog vi ett viktigt steg mot att uppnå det målet."
Handla NUKL ETF
VanEck Uranium and Nuclear Technologies UCITS ETF A (NUKL ETF) är en europeisk börshandlad fond. Denna fond handlas på flera olika börser, till exempel Deutsche Boerse Xetra och London Stock Exchange. Av den anledningen förekommer olika kortnamn på samma börshandlade fond.
Det betyder att det går att handla andelar i denna ETF genom de flesta svenska banker och Internetmäklare, till exempel DEGIRO, Nordnet och Avanza.
Handla U3O8 ETF
HANetf Sprott Uranium Miners UCITS ETF Acc (U3O8 ETF) är en europeisk börshandlad fond. Denna fond handlas på flera olika börser, till exempel Borsa Italiana, Deutsche Boerse Xetra och London Stock Exchange. Av den anledningen förekommer olika kortnamn på samma börshandlade fond.
Det betyder att det går att handla andelar i denna ETF genom de flesta svenska banker och Internetmäklare, till exempel DEGIRO, Nordnet och Avanza.
Handla URNU ETF
Global X Uranium UCITS ETF USD Accumulating (URNU ETF) är en europeisk börshandlad fond. Denna fond handlas på flera olika börser, till exempel Borsa Italiana och Deutsche Boerse Xetra. Av den anledningen förekommer olika kortnamn på samma börshandlade fond.
Det betyder att det går att handla andelar i denna ETF genom de flesta svenska banker och Internetmäklare, till exempel DEGIRO, Nordnet och Avanza.