Gold ETP inflows grind higher after a mixed payroll report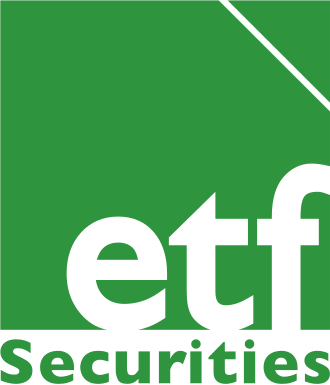 ETF Securities Weekly Flows Analysis – Gold ETP inflows grind higher after a mixed payroll report
Highlights
Gold ETP inflows receive US$20.6mn for the second consecutive week after a mixed payroll report.
Strong price gains in the crude oil market prompt large outflows from oil ETPs worth US$73mn.
Inflows into global thematic equity ETFs garner momentum, totalling US$18.4mn.
Profit taking results in outflows from nickel ETPs, totalling US$8.6mn.
Gold ETP inflows increase for the second consecutive week amounting to US$20.6mn following a mixed payroll report. The pace of inflows has slowed considerably for gold ETPs over the past month. While the jobless rate fell, wages were a weak spot in October (rising 2.4% vs est 2.7% y-o-y). However with payroll gains averaging about 162,000 over the prior three months and the economy nearing maximum employment, the third rate hike by the Fed this year seems certain, adding further downside pressure on gold prices in the near term.
Profit taking sees outflows from Oil ETPs worth US$73mn, as the rally in the oil market continues unabated. A reduction in crude and oil product stocks in the US reported by API data supported prices higher last week. In addition, according to a Reuters survey, OPEC oil production fell by 80,000bpd in October primarily owing to a decline in production of 120,000bpd by Iraq and a record high compliance of 86% as a result of the Kurdish conflict. So far the oil rally has been supported by deep OPEC supply cuts and a cyclical upturn in the economy. This seems unlikely to last and should weigh on oil prices in the near term. Speculative net long positioning in Brent have risen to a record level, two standard deviations above the five year average, suggesting a stronger potential for correction in Brent vs WTI crude oil prices.
Thematic equity ETFs, Robotics and Cybersecurity continued to see steady inflows last week, totalling US$14mn and US$4.3mn respectively. So far Q3 earnings season has been broadly positive for these two sectors with 76% and 65% earnings beat among cyber security and technology stocks globally. Interestingly a large number of cyber security stocks have beat analyst earnings estimates by a wide margin. While valuations remain high for both sub sectors, they are broadly in line with the long term average versus the technology sector.
Inflows into European equity ETPs rose by US$5.1mn reversing the prior week's trend as German and UK benchmark indices posted record highs. Eurozone manufacturing PMIs rose to a six year high of 58.5 in October bolstering expectations of a continuous recovery in the Euro region. Despite the first rate hike by the Bank of England (BOE) in a decade, a softer inflation outlook and Brexit uncertainties indicated they were in no rush to hike rates again supporting UK equities.
Recent price strength in Nickel, drove outflows from nickel ETPs worth US$8.6mn. Renewed optimism of demand from electric vehicles amidst supply constraints, helped Nickel prices post a 9% weekly gain.
Long EUR ETPs draw in the highest inflows in 5 weeks amounting to US$8mn
For more information contact
ETF Securities Research team
ETF Securities (UK) Limited
T +44 (0) 207 448 4336
E info@etfsecurities.com